Few days ago, I was asked to urgently fax a PDF when in fact, I don't have a fax machine. I had to find ways and to be fair, it wasn't that hard to find a solution on how to fax a PDF!
There are actually a lot of online fax services that can help you quickly send a PDF to a fax number or fax machine. Here are my tried and tested ways!
How to Send PDF as Fax?
Here are the top methods to fax a PDF.
Method 1: Fax a PDF Using Online Fax Services
Sending a PDF through online fax services is as simple as sending an email, and faxes received through your virtual number are converted to PDF and delivered to your mailbox immediately. This method of faxing reduces the time it takes to send a fax and eliminates the requirement for a physical copy of your material at any stage. Even if you need to sign an incoming PDF, an electronic signature function is available. ​
You may fax a PDF directly from your computer utilizing virtual fax technology. Apart from a PDF, you can send files in a variety of formats, including TXT, XLS, and DOC.
You may fax a PDF document using your computer in two ways:
Emailing a fax
Using a free fax website
Online fax system
i. Fax a PDF using Email
Currently, the most convenient method of faxing a PDF is over email. There are a variety of online fax providers that allow you to send and receive faxes as digital files by linking an online fax number to your desired email address.
Sending a fax by email is quite similar to sending a conventional email, with the exception that you may attach a number of file formats that will be transformed into fax pictures. The resulting format, a TIFF file, will then be sent to the recipient's fax machine in a secure manner.
You may fax a PDF by creating a new email and attaching your file to it, thanks to online fax providers. There are several online fax providers that support a variety of file types, including PDFs. This is without a doubt the greatest approach to fax online because it is simple and ready to use. Fortunately, reliable fax services like eFax, FaxZero, or HelloFax allow you to register a free account in a matter of minutes and securely transfer your documents.
Any PDF file can be converted to fax using an online fax provider, and it will work with any fax machine on the market.
Here are the steps to fax a PDF using email:
Open your email service and create a new email message.
In the TO field, type the recipient's phone number, such as [email protected]. For example, if you need to fax the number 1234567, you need to type [email protected]. Depending on the service you're using, the format will be different.
Attach the PDF document to the email that you wish to fax. You can upload a number of file kinds while sending faxes such as PDF, TXT, BMP, JPG, XLS, and DOC.
If you wish to send a cover sheet with your fax, type it in the subject area or the message body.
Finally, check everything and click the send button.
After the file has been sent, it will be turned into a fax signal and transmitted to its intended recipient in a matter of seconds. You'll get a confirmation message after that.
You can send a PDF with several pages using this approach, and each page will be turned into a distinct fax image. As long as you don't go over the maximum file size restriction, you can attach numerous PDFs to your email message. Following the delivery of a fax, you will receive a confirmation email with more information.
ii. Fax a PDF using Free Fax Websites
If you've been looking for a means to send a fax over the internet, you may have come across sites like FaxZero or GotFreeFax, which allow you to transmit a handful of pages for free. Only a few file types are supported by these websites for sending faxes, but the PDF is one of them. Your PDF is turned into a fax image and then sent to a fax machine, much like an online fax service.
But sending faxes online with these services is not recommended if you are planning to fax regularly and faxing is a significant component of your business. This is due to the fact that with these services, you are not only restricted in terms of quantity but also because your faxes might have a cover page with advertising.
Also, these free services are not free after all. You might require to pay a fee for each additional page you transmit if you want to send more than 2-3 pages. A single transmission might end up costing as much as a month of online fax service.
iii. Online Fax System
Most online fax providers also feature an online system that works similarly to a webmail application in that the user signs in (or accesses it through a software program installed on a computer). The information on the cover page and the fax number to deliver it are entered, and the document is uploaded to the system. The fax service conducts all of the compiling and transmission of the information to a fax machine.
Method 2: Send PDF as Fax using Fax Software
Fax software is available for both Windows and Linux systems. Unfortunately, Mac OS doesn't have a working fax modem that works with versions newer than OS X 10.7. Windows PCs come with Windows Fax and Scan (or Fax Console on Windows XP) installed for free.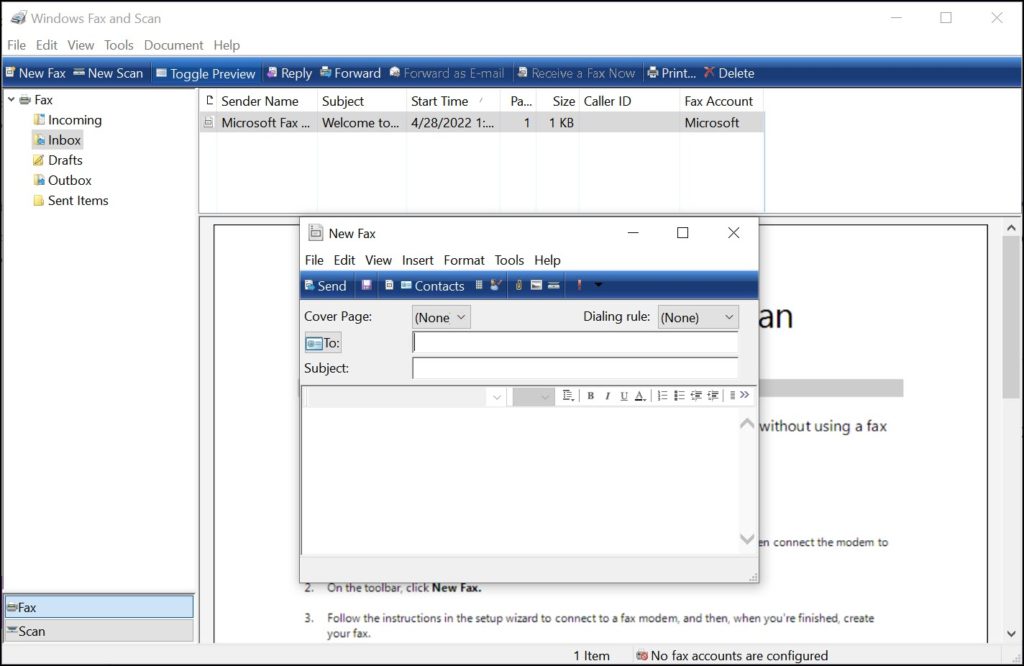 Most software, as well as the landline phone connection connected to the fax modem, must be set up and configured. Faxes are transmitted using fax software in a similar way to emails: the cover page information is filled in, the fax number is input, and the PDF is uploaded or attached. When the "send" button is pushed, the program assembles the information and faxes it to the recipient fax machine.
Method 3: Use Multifunction Printer to Fax a PDF
Some multifunction printers with fax capabilities will allow you to transmit a document from a computer without first printing and re-scanning it.
It will be linked to a PC with fax capabilities. Some of their capabilities allow you to fax directly from your computer, eliminating the need to print and re-scan the document. The methods outlined here do not apply to all fax and multifunction machines; rather, they only apply to those that offer this feature.
The multifunction printer, as well as the manufacturer's software, will need to be set up and linked to the landline phone line. While the processes differ depending on the brand and model, they are as follows:
Open the fax software and load the PDF you want to send as a fax, or open the fax machine's print driver from within the PDF program.
Fill in the information about the recipient of the fax (cover page information as well as fax number).
Send the message.
Method 4: Send PDF as Fax using a Smartphone ​
If you're usually on the road, a mobile fax app for iPhone or Android will allow you to fax a PDF right from your phone. Simply launch the app, attach the PDF, and enter the number before pressing the Send button.
There are two sorts of apps that allow you to send faxes from your phone: those that come as part of free online fax service, and those that need to be paid for each transmission.
Here are the top applications that you can use to fax a PDF:
Method 5: Fax a PDF through Traditional Way
Finally, the last method to fax a PDF is using the "old-fashioned" way. The PDF has to be printed and faxed traditionally. The "old-fashioned" method of printing and faxing the PDF is a tried and proven option. When printed fax comes, it is scanned back into the computer using this manner as well. You will need a printer and a fax machine that works. You will need to print the PDF and feed it into the fax machine's document feeder. Then use the fax number to send it.
Frequently Asked Questions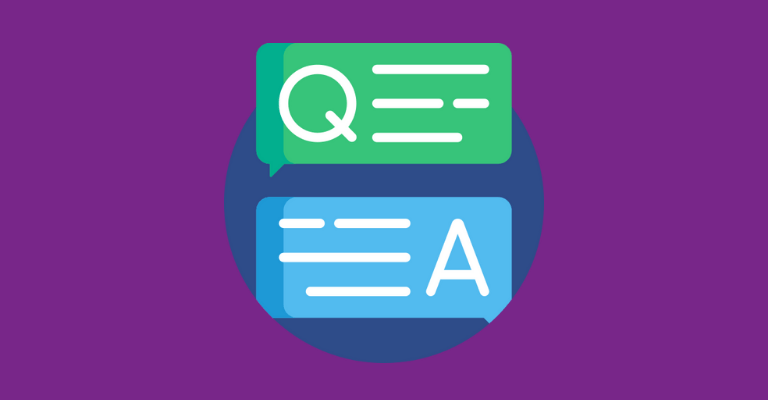 How do I fax a PDF from my iPhone?
There are a few ways to fax a PDF from your iPhone. You can use an app like eFax or iFax, you can use your email account to fax through an online fax service like eFax or HelloFax.
Do I Need Extra Equipment to fax a pdf?
If you're using an online fax service, then you don't need any extra equipment. Just sign up for an account with a faxing service and follow their instructions on how to send a PDF. If you're using a traditional fax machine, then you'll need a way to connect your computer to the fax machine. This can be done with a fax modem or a USB cable.
How much does it cost to fax a pdf?
Using an online fax service will probably cost you around $0.15 to $0.20 per page to fax a PDF. If you're using a traditional fax machine, then the cost will depend on your location and your service provider.
How do I know if my PDF was sent?
In the case of an online fax service, you should be able to track the status of your fax in your account dashboard. If you're using a traditional fax machine, then you can usually tell if the fax was sent successfully by looking at the transmission report.
Final Words
Faxing a PDF can be done in a number of ways, depending on the equipment you have available. The most common way is to print the PDF and fax it using a fax machine, but there are other methods that don't require special hardware. iPhone and Android users can use fax apps to send faxes directly from their phones, and those who have a fax modem can use fax software to send the PDF without printing it first. No matter which method you choose, be sure to fill out the cover page information correctly so that your fax reaches its intended destination.
Do you have any other questions about how to fax a PDF? Let us know in the comments below!