Magic: The Gathering has taken the collectible card gaming scene by storm since its debut in 1993. The card game has come a long way since then, producing its digital version – Magic: The Gathering Arena or MTGA.
MTGA currently has over 20 thousand unique cards, making it difficult to analyze the overall strength of your deck.
Have you wanted to know the strength of your 40-card draft deck or the probability of winning the most Best of One matches? Then Arena Tutor from Draftsim is your best bet.
Let's take a look at Arena Tutor's features and discuss how they can help you up your MTGA game.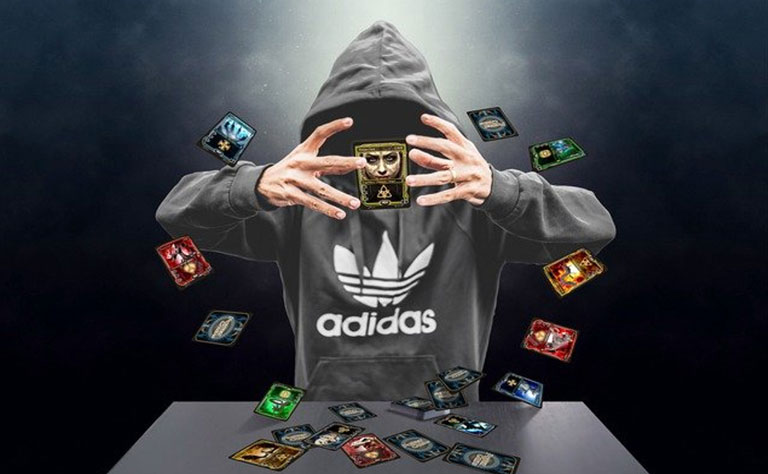 Accurate Deck Tracker Feature
Arena Tutor can track your MTG decks for both constructed (decks built by the player ahead of time) and limited (cards randomly selected from booster packs) game modes. It has impressive technology that makes your online gaming experience more enjoyable.
The Deck Tracker feature will analyze your deck and automatically track all the cards both you and your opponent have played throughout the match. Additionally, this feature provides a history of changes and distribution of cards based on the type.
The Deck Tracker is also able to generate a historical win rate summary and calculate the probability of winning the game with the cards you possess.
This means a player can use these statistical outcomes to put together their strongest deck in constructed game modes, significantly improving their chances of winning.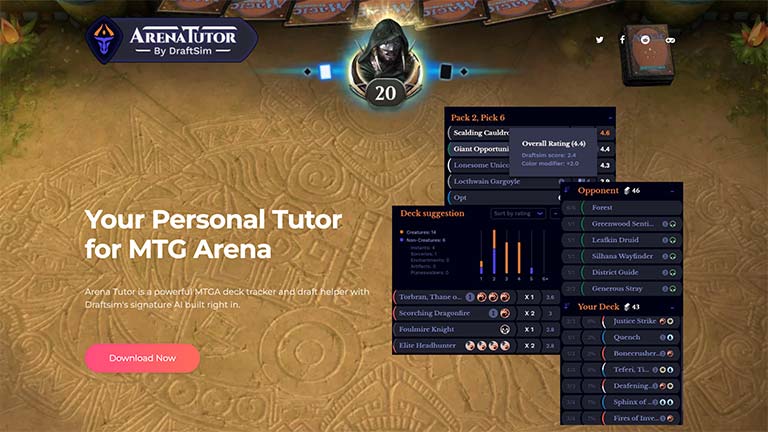 Draft Assistant
Ever wanted to know how your cards are ranked within your deck? Well, look no further than the Arena Tutor's Draft Assistant feature.
Draft Assistant will recommend the best possible card pick during the draft stages of any given event on MTG Arena.
Every card drawn during the draft process will be given a rank between 0 and 5, where 5 is the best score. The recommendation score will change automatically after every consecutive pick.
If you want to improve your chances of winning during these events, then you should definitely implement this feature during your picks to increase your deck strength.
Deckbuilder Feature
Using the Draftsim Tutor app, you will get automated suggestions on the highest possible rated deck based on the rankings for limited and card drafting pools.
Arena Tutor is able to do this using state-of-the-art AI technology, which is continuously updated to provide the most accurate readings and expert analyses.
With the Deckbuilder feature, players can also check sample hands to determine the best ratio of spells and lands.
In Game Statistics
This one is especially important to all gaming enthusiasts. As gamers, we all love looking at our in-game statistics and Arena Tutor has a feature that will give us a detailed breakdown of all player stats.
Arena Tutor will show your win percentages for each game based on a number of in-game variables, such as an event, play mode, format, deck, and time.
Additionally, if you want finer scale stats, just use Arena Tutor's built-in UI filter to break down individual games. This allows you to see the stats as spells are played, extra cards are drawn, and even more.
Using this feature, you will be able to track your performance through every season and compare rankings with your mates and yourself.
Historical Game Logs
If you're looking to significantly improve your game then you should utilize the game logs feature of the Arena Tutor app.
This provides gamers with an in-depth game log text of both past and real-time matches. Every play gets recorded, and you get a full game breakdown from the time the first die is rolled.
For those that really want to take the game to the next level and be the best possible MTG Arena player, then this is the tool to do so.
Achievement Tracking
As gamers, we all like to look back at our in-game achievements, especially those that were nearly impossible to achieve.
Thankfully, Arena Tutor has an achievement tracking feature that displays all the achievements you acquired during certain game events and throughout playable seasons.
These achievements include total lives, games won in a row, card rarity and so much more. You can also compare achievements with your friends on the Discord Channel and determine who is the strongest MTG Arena master.