A website's search engine ranking is one of the biggest factors that decide its visibility. If your site is on the first search engine results page (SERPs), people can find it more easily. But if your site is nowhere near the first page, people are less likely to find your page organically as they rarely go to subsequent pages. That's why search engine optimization is such a big deal for website owners.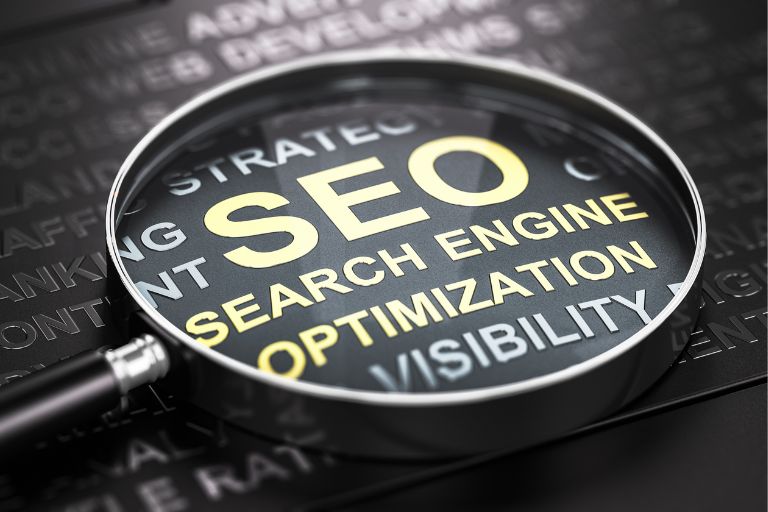 Search engine optimisation (SEO) is a set of practices that aim to improve the ranking of a website on search engines. It involves a variety of strategies that most people would consider valuable.
For these reasons, experts often advise website owners to hire a search engine optimisation agency. These agencies will help by identifying opportunities to improve your site's ranking and acting upon them. While it can be a costly investment, it's one of your best options. Read on to learn more about SEO agencies' services and their corresponding benefits.
1. An SEO agency gives you more time to spend on other activities
Choosing where to use your time is an integral part of growing your site. After all, you can only do so much, even with several employees. But due to the importance of site rankings, website owners would often spend most of their time on SEO-related tasks, like the following:
Optimise multimedia (images, videos, GIFs, audio)
Improve site load time
Tweak the web design for better interactivity
Optimise URLs and metadata (meta description and title tag)
Integrate internal and external links to the website's content
Insert relevant keywords to each page
While focusing on SEO may not necessarily be a bad thing, it reduces your time to engage in other essential activities, like customer service or marketing. This, in turn, can reflect negatively on other important metrics of the website. However, with an SEO agency working with you, you'll rarely have to involve yourself with SEO. As a result, you can make time for other activities and improve the different metrics of your website that you can't improve with SEO alone.
But remember that not all SEO agencies will have a proactive approach. Some will focus on simply identifying opportunities and nothing more. In these cases, you have to take the necessary action to improve SEO yourself. Hence, if you wish to give yourself more time for other activities, it'd be best to look for a more proactive company, like the Balmer Agency.
2. You no longer have to invest in various SEO tools
Certain SEO strategies require nothing more than a computer, an internet connection, and the website. However, some of the most effective strategies can't be done properly without specific SEO essentials. For instance, keyword optimisation would require at least a keyword researcher. Other examples of such tools include:
Search engine (Google, Bing, Yahoo) analytics tools
Backlink checkers
Site load speed checker
Search consoles
Keyword planners
SERP preview tools
Metadata optimisers
Schema analyser
Sitemap creators
Plagiarism checkers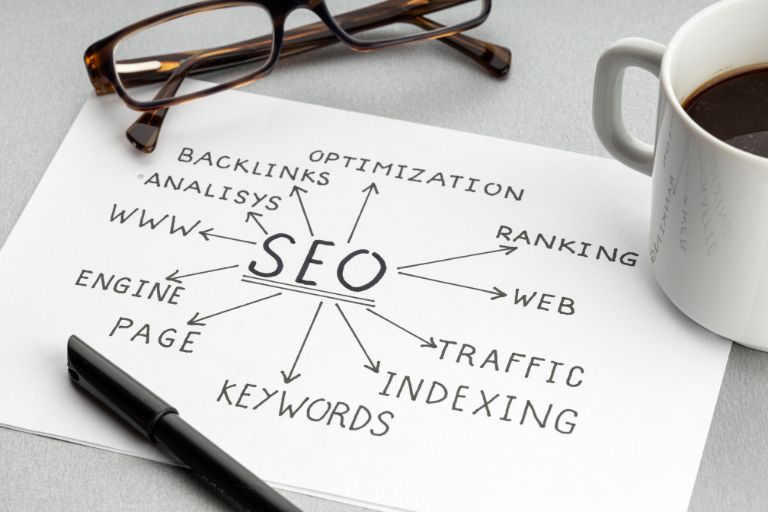 These are just a few examples of tools you'll need to boost your ranking. Though some tools come free of charge, you will have to shell out some cash for others. Seeing as how you'll need a handful of these tools; the expenses can put a dent in your finances. That's where an SEO agency comes into play.
While SEO agencies may require input from you, every now and then, they'll mostly work on the task from start to finish. They do so by using their own SEO tools to get the job done. In other words, an SEO agency can save you money by eliminating the need to pay for tools you originally needed.
3. An SEO agency's audit can help spot problems with your site
An SEO audit is one of the first few steps that webmasters take when performing an SEO. It's basically the practice of analysing your site's current standing in terms of SEO. It's also what webmasters use to identify flaws in your website that prevent it from ranking high on search engines. If these flaws are left unaddressed, it can be difficult to boost your ranking any further, effectively making your efforts in vain. Below are some examples of these issues:
Your internal links redirect to irrelevant pages
A lot of low-quality content is linked to your site
Your site has a ton of duplicate content
The website isn't mobile-friendly
You're using the Nofollow attribute and Noindex tag incorrectly
The site contains content with copyright violations
Naturally, you wouldn't want these issues plaguing your site, especially if you're spending considerable money and time on SEO as they would invalidate your efforts. Fortunately, an audit is a yet another service that SEO agencies offer. Not only will they check your site for issues affecting your ranking, but they'll also take the appropriate measures to resolve them.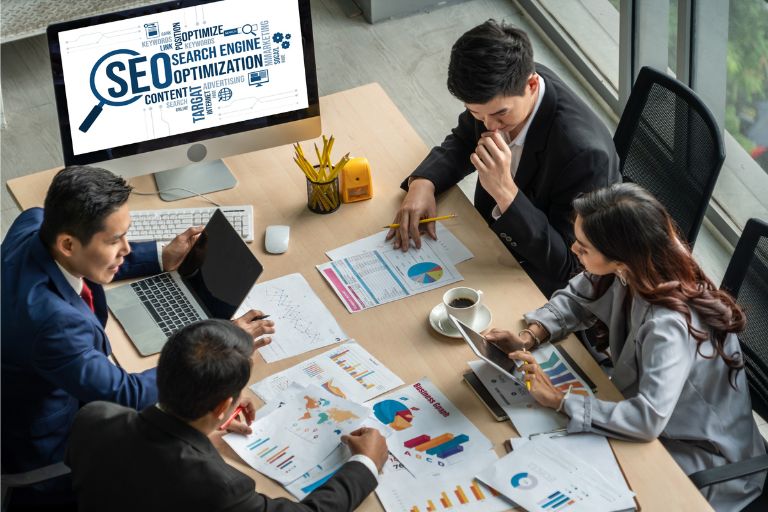 4. They can help keep your strategy up-to-date
While it's not bad to commit to one SEO strategy at a time, it's not always a good idea to keep at it for too long. One must keep in mind that the way search engines work changes regularly.
Take Google, for example. In May 2022, they dished out a core update that vastly changed how the ranking system works. In other words, the strategies that worked effectively in the last couple of years became obsolete with just one update.
The May update, in particular, made it so that technical sites, especially those with a medical focus, get more attention from internet users. As a result, the rankings were unsorted for a while. That's why it's advisable to keep your SEO strategy on point and up-to-date if you wish to get back up the ranking ladder after updates.
An SEO agency can help in this regard, especially if they've been in the business for a long time. After all, a company that's been through numerous updates should know very well how to adapt. They can help you customise your SEO strategy according to changes to the algorithm, allowing you to gain an edge over competitors that were seemingly out of reach in the past.
Parting Words
An SEO agency can bring a lot of benefits to a webmaster such as yourself. The decision to hire one can save you not only time but also money. These agencies can also maximise the efficiency of your SEO efforts to ensure they're not in vain. However, you must keep in mind that it's not a one-size-fits-all solution, and the best option for you depends on your company's unique SEO needs.