If you want to chat up with total strangers and with complete safety to your identity, then anonymous chat apps are just what you need. Discussed below are some of the most promising chat apps be it for Windows, iOS, or the Android operating system.
| Anonymous Chat Client | Platform | Supports Video Chat | Supports Login Using a Nickname |
| --- | --- | --- | --- |
| | Android & iOS | Yes | Yes |
| | Android & iOS | No | Yes |
| | Android & iOS | No | Yes |
| | Android & iOS | Yes | Yes |
| | Android & iOS | Yes | Yes |
| | Android & iOS | Yes | Yes |
| | Android & iOS | Yes | Yes |
| | Android & iOS | No | Yes |
| | Android & iOS | No | Yes |
| | Android & iOS | Yes | Yes |
| | Android | Yes | Yes |
| | Android | Yes | Yes |
| | Android | No | Yes |
| | Android | No | No |
| | iOS | Yes | Yes |
| | iOS | Yes | Yes |
| | iOS | Yes | Yes |
| | iOS | Yes | Yes |
| | iOS | Yes | Yes |
| | PC | Yes | No |
| | PC | Yes | No |
Best Anonymous Chat Apps for the Smartphones
Enumerated are some of the preferred options when it comes to chatting anonymously both on the iOS and Android systems.
1. SayHi Chat
A functional chat application that supports geo tagging. Possible to share videos and chats on video.
Multi-modal functionality.
Block list feature.
Video calling is possible.
Verdict
Sought after for the video calling feature. Supports complete anonymity between chatters. Rather slim built with low RAM usage.
2. Wakie
Connections can only be done with a request to connect. Ensures privacy and safe conversations around any topic of choice.
Presence of a live feed board
Can control the amount of private information to be shared with the chatter.
Blocklist and mute function available.
Verdict
This chat software is for those people that insist on added safety to their conversations. The application is more than functional with features that match the cost of using them.
3. Frim
Most chats are initiated on public chat forums it can then be taken private. Sets a background to create as natural a setting as possible for chats to take place.
A set of public chat rooms.
Private one-on-one chat is possible.
Allows Google or Facebook sign-in.
Verdict
There is a simplicity to the overall design of the chat application. The presence of public chat rooms ensures that private chats are kept clean of rancor.
4. Meet Me
Started originally as a dating site, Meet Me has since diversified to host a range of chats due to the competition. A simple and uncluttered user interface is one of the operational strong points.
Private chats are possible.
Over 100 million active users.
Provides users with arcade and casino games.
Verdict
Provides for much more than simple chats with the provision to play simple games. With the wide user base, the chances of finding an interesting conversation are rather high.
5. Mico Chat
The presence of a wide range of chat rooms is a plus point that the chat client has over its competitors. Has a filter option that helps the user select the chats to be initiated as well as keep topics within range of interest.
Allow Google and Facebook login.
Real-time translation feature supported.
Blocklist keeps those annoying users out of the chat experience.
Verdict
Despite the rather lean build of the app, packs in quite a punch. An invisible status provides that extra bit of safety to the user.
6. Moco
This is a lightweight app that packs in quite a punch in terms of features on offer. The use of filters can help zoom in on users depending on their location, gender, taste, and preferences.
Active filter option.
Supports social media.
Local matching is possible.
Verdict
Just the right app for chats that range from the most local issues to the most widely held topics. Connections can only be established on mutual terms.
7. WhosHere
With over 5 million users on the platform, there is bound to be someone for everyone's needs and tastes. Uses digital encryption thus keeping chats safe and within the chat circle.
Can be used with a nickname.
Allows social media integrations if required.
Possible to create a closed circle of online friends and chatters.
Verdict
This is a chat client for those serious about networking. Supports video chats as well as text messages.
8. Connected2.me
If the user is keen on making anonymous connections that could lead to friendships or even hookups then Connected2.me is one of the best anonymous chat apps to use. The app lets you control who sees your details thus providing extra security.
Use of nicknames
A share stories option
Can create a private contact list.
Verdict
One of the most desirable anonymous chat apps currently available to the user. A host of features make this one of the easiest to use and the more functional.
9. Chatous
Everything on Chatous is anonymous unless chosen otherwise by the user. Everyone gets to operate from an avatar thus adding privacy to conversations.
Uses hashtags to separate out the chat rooms.
Can participate in more than one conversation at a time.
Large user base thus ensuring that people on the application have something to talk about most of the time.
Verdict
Intuitive user interface and simple design have their attractions. Possible to host a wide variety of interactions.
10. Whisper
The most attractive part of the chatting app is that the user does not have to register to use it. Keeps people away from adult-themed discussions and topics through an effective filter.
Possible to have private conversations
Trending topics give out the latest trends on the chat app.
The links allow the easy network with like-minded chat users.
Verdict
The strongest point about the chat app is that you don't have to create a user profile. The links that allow simple networking, make it easy to form user groups.
Best Anonymous Chat Apps Suited for the Android Phones
Listed out below are the most suited apps for users to chat on Android handsets.
1. Holla
Hola supports video chats and is fairly simple to use. There is a user base that counts to more than 10 million chatters.
Comes with a swipe feature to choose chat rooms.
Supports video chats
Can be used to strike up conversations that could turn romantic.
Verdict
An all-in-one platform that can be used to strike up casual conversations with the more serious romances. The simple-to-use interface is one of the most striking aspects of the platform.
2. Kubool
Kubool is one of the most presentable chat apps available for free download. In a number of instances, the app has been used to get feedback from clients after a sale.
Allows social media sign-in and integration.
Can create an account with just a nickname.
A shareable profile link is the first step toward initiating a chat.
Verdict
Powerful chat tool that often gets to do more than most people expect it to. Affordable than most other comparable chat options as Kubool is completely free to use.
3. Candy Talk
The strong point of the app is the strong accent on privacy that ensures complete anonymity at all times. You just need a nickname to sign in.
Signs in with just a nickname.
Video chats are possible.
The transferred file has a self-destruct feature that allows the auto-deletion of the same.
Verdict
With a strong privacy policy in place, the app allows the removal of all traces of chats from the system. There are some added features like not being able to take a screenshot which makes it stand out in the crowd of anonymous chat applications.
4. RandoChat
The strongest point about the best stranger chat app without login is that chats can be initiated at the click of a mouse button. There is a simple etiquette to follow or could be banned from the service.
Set of rules to follow that allow a clean environment.
Simple and easy-to-use interface that scores over the competition.
Both public and private chat rooms can be created on the platform.
Verdict
Simple to use chat application that has few complications. It speaks highly of the chat forum that it is possible to conduct a clean and friendly chat with other anonymous chatters.
Best Anonymous Chat Apps Suited for the iOS Devices
Discussed below are some of the most notable apps for use in chatting with iOS devices.
1. CuriousCat
This is basically a Q&A site that allows people to the network by asking and answering questions about one another.
Social media log-ins possible.
Big on anonymity as it can be used with just a nickname.
Easily navigable user interface.
Verdict
Simple and easy on the functions, this is a chat application for the iOS devices that is completely free which makes it rather cost-effective to use.
2. Hookup & NSA Dating
Quite different from the genre of chat platforms that have been discussed till now, this chat application focuses on adults and their romantic needs. The app is well integrated with sufficient safety features to keep chats anonymous.
Can sign in with an avatar.
Very few by way of features offered on the software.
A built-in photo editor enables the masking of snaps before posting.
Verdict
One of the simplest to use adult dating and chat apps. Keeps people-to-people connections alive at the same time while keeping things discrete.
3. ChatOften
Provides the feature of local chats that enable the user to establish contact with people staying in the vicinity. A safety feature with the chat app is that it requires an individual to be over 18 before using the product.
Sign-in can be done with just a nickname.
Video chats are possible between participants.
Zero tolerance towards hate and vulgarity.
Verdict
Simple to use with a premium offering that allows the host a range of top-of-the-line features. A simple user interface ensures that the user does not have to fumble with a number of buttons.
4. Room
One of the most powerful features of the chat platform is that it is possible to create custom chat rooms. It can also host one of the largest communities of chatters at one time, which is five hundred.
Can log in with an avatar.
Video chatting is possible.
Cannot link up to social media profiles.
Verdict
For anyone wanting a completely anonymous chatting experience, Room is just for them. Few hassles to get over and quick to launch, this is a chat app that is simple in design.
5. NoName
It is possible to make quick connections using the app and most people simply adore the intuitive user interface. The self-destructing messages are plus points with the application.
Sign-in can be done with a nickname.
A wide and varied range of chatters ensures that people are never free of choice.
Messaging is via simple texts and images.
Verdict
When it comes to anonymous chat software it is important to keep the actual identities from others, which No Name does so well.
Best Anonymous Chat Apps for PCs
Some folks would want to have a chatting experience over their personal computers and discussed below are some of the top applications for them.
1. Face Rig
Face Rig is a chat client that supports videos and pictures but replaces your face with an avatar. The regular chats occur on the usual chat clients like Skype, Whatsapp, etc.
Personal details are needed to log on to the system.
Provides little value attached to using the paid system when there are so many free-to-use applications available.
Verdict
This does not ensure total anonymity but only masks the participant in video conversations. The plus part is that the avatar would mimic every move that the user makes thus looking original.
2. Omegle Chat
This is a chat client that can be used on any web browser from your PC, mobile or tablet. The chats are usually initiated as peer-to-peer communication.
Complete anonymity as details of the users is not revealed.
Sometimes, contains adult content and is thus unsuitable for young children to use.
Verdict
Omegle is certainly not for the faint-hearted and takes a bit of maturity to participate in the chat rooms. Despite the best protocols to keep people secure, there have been data breaches from time to time.
Frequently Asked Questions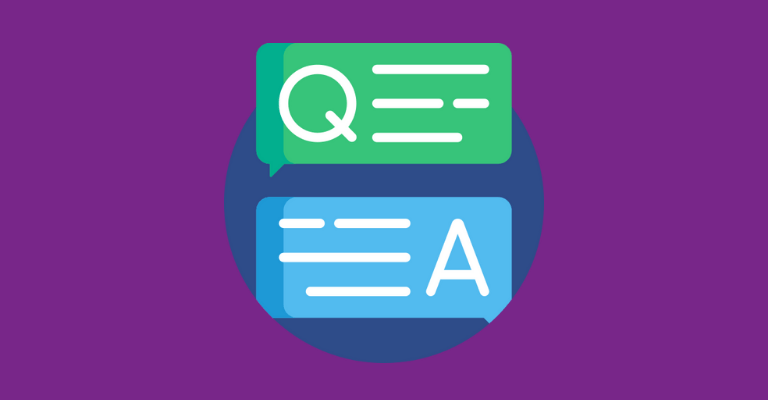 Why do you need Anonymous Chat Apps?
There are a number of reasons that a person might want to remain anonymous while chatting with someone else. The Anonymous chat apps tend to give that freedom to chatters.
Is it okay to connect with strangers online?
Since there is no way of confirming the identity of the chatter online and while using an anonymous chat client, it is best not to divulge too many private details. But other than this precaution, there is no reason why people should not connect with strangers.
Are anonymous chat apps really anonymous?
Most anonymous chat clients require the user to start out with just a nickname. Thus, the person at the other end of the chat has no means of knowing who the chatter happens to be most of the time.
Can anonymous chats be tracked?
Most anonymous chat clients take steps to see that the chatter is kept safe at all times no matter what happens.
Conclusion
From the above, it can be concluded that
All anonymous chat software provides a mask to the user to hide his identity.
It is possible to have free-to-use chat software that comes packed with a range of features.
There is sufficient choice for the user when it comes to picking out the most preferred anonymous chat client at any time.