The level of bass and treble can really affect your music experience. However, at the end of the day, the bass and treble levels are up to the listener. And some of you want a boosted bass to get the real feel of the tracks you play. Fortunately, if you are using a Windows PC, you can find ways to increase the bass of the playback. Bass booster software for Windows 10 and Windows 11 is the best option out there.
It is just that you have to choose the most appropriate bass booster software for your PC. In this article, we have done something to help you. We have listed some of the most popular bass booster software for both Windows 10 and 11. You can rely on these programs to change the bass levels while listening to music or movies.
Do not worry; we have tested all these programs, and they are 100% safe. You do not have to worry about damaging your hardware. Please note that we have included different types of programs in the list. While some programs are dedicated to bass boosting, others can offer a unique audio playback experience.
Best Bass Booster Software For Windows
Equalizer APO is an open-source program that helps you boost the bass on your Windows 10 or 11 PC. It works quite impressively on most devices, and you can get various features. You can use this program when you want to make equalizer-level changes to your PC. It means the additional bass settings would be applied to all the applications.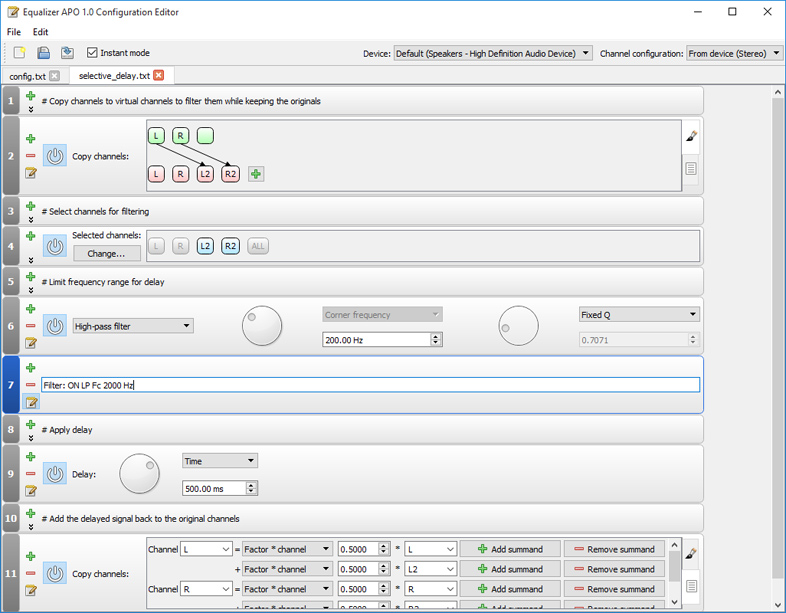 Unique Features of Equalizer APO
Equalizer APO applies the filters to all your applications on Windows 10 and 11. It means you do not have to worry about the setup process.
It comes with a low-latency mode, which can be handy when you want to watch movies or play some games.
The GUI is easy to use and master. At the same time, it provides space for ultimate customization. It is possible to change almost every aspect of audio on Windows.
Last but not least, Equalizer APO is completely free to use. Because it is open-source, you do not have to worry about annoying ads, either.
If you think Equalizer APO is not enough for your needs, you should check out FxSound, a dedicated sound and bass boosting solution for Windows PCs. Despite being completely free and unrestricted, FxSound does things almost close to magic on your PC. Among other things, the app allows you to edit different aspects of sound with ease.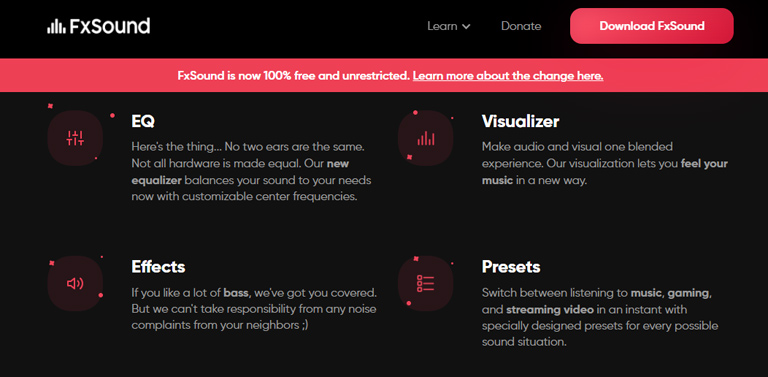 Unique Features of FxSound
FxSound is powered by a super-simple Graphical User Interface compared to our first pick. You don't need any technical expertise to get started with the program.
FxSound offers different profiles for different needs: Music, TV & Movies, Video games, and instances when you need sound clarity.
You can take customization to the next level through options like EQ, effects, visualizer, and presets. All these options are available free of cost.
It is powered by a really great community that offers help and support. You can count on these points for an enriched audio experience.
Clementine Music Player is another effective way to boost the bass on your Windows PC. Still, we suggest this product to those who want to listen to bass-boosted music and keep everything else. As you can guess, the music player allows you to play local music and listen to the internet radios with ease. In addition, there are many cool features that you cannot find in the default music player applications.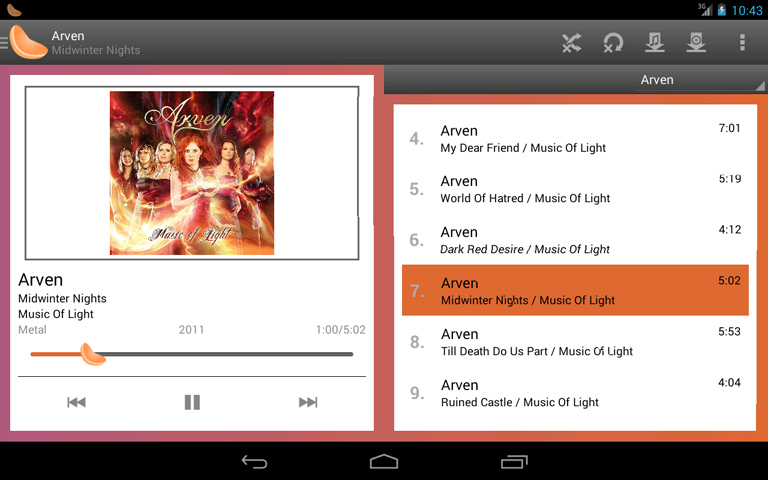 Unique Features of Clementine Music Player
Clementine Music Player comes with support for a variety of music files and formats, including but not limited to MP3, AAC, FLAC, OGG, etc.
The built-in equalizer allows you to change the different aspects of music playback, including treble, bass, surround, etc.
Since CMP is a dedicated music player, the changes you make do not apply to other applications or sound devices.
The program comes with additional features like in-built music transfer, remote control via Android smartphones, and visualizations from ProjectM.
Boom3D Desktop is one of the best bass booster software you can find for Windows and macOS. Unfortunately, unlike the other products, it is not available for free. Instead, you have to pay around $15 to get the program. However, you can test out the free trial before making the final upgrade. On the bright side, Boom3D for Windows will help you redefine the quality of your music and movie experience.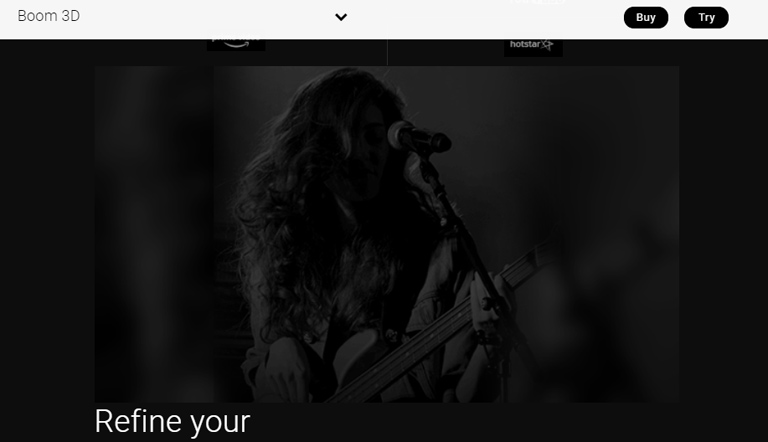 Unique Features of Boom3D
Boom3D not only improves the overall bass of the system but enables 3D surround sound without any additional hardware requirements.
It comes with a number of equalizer presets that you can choose from. All these presets have been tuned for maximum precision and quality.
You can convert Boom3D as a great music player as well. It packs a number of features that contribute to the overall precision of playback.
Last but not least, Boom3D provides a visual overview of how sound works so that you can know the impact of the changes you make.
ViPER4Windows is another system-level bass booster software for Windows 11. Despite being a very small package, the product offers an impressive level of customization on Windows. You can count on the features and the technical support from the developer. It also happens to be one of the frequently updated free tools for boosting bass.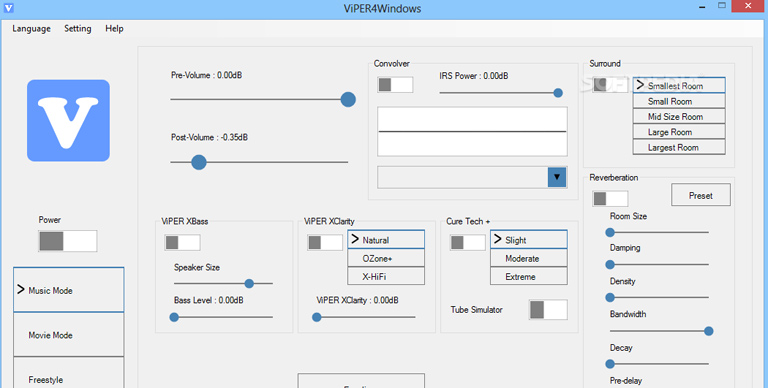 Unique Features of ViPER4Windows
It enables a dynamic configuration of drivers for specific sound output devices. For example, you can design such profiles for your headphones or speakers.
You can create and save custom configurations for easy access later. It means if you do not prefer the presets in the package, you can always create one.
ViPER4Windows is powered by cutting-edge audio processing technology that works on both 32 bit and 64-bit versions of Windows.
Last but not least, ViPER4Windows is completely free to use. You do not have to worry about any ads either. It also receives constant updates from the developer.
Also Read: Fix: Windows Audio Device Graph Isolation High CPU and Memory Usage »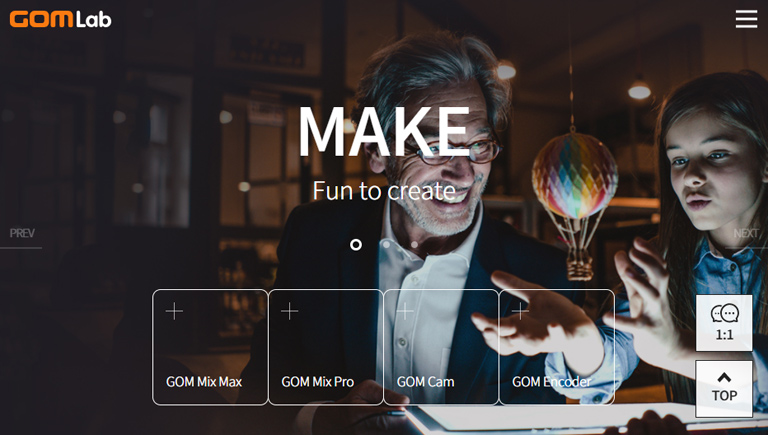 GOM Player is not a dedicated bass booster software for Windows. However, it comes with a powerful EQ system that you can use for managing the bass. At the end of the day, you do not have to make any system-wide changes, either. You can simply drag and drop the files you want to play, and GOM Player will do the job very well.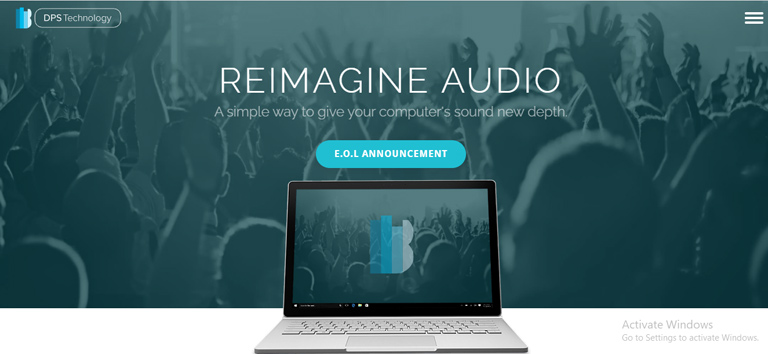 Bongiovi DPS is a fully-fledged audio boosting program that you can try on Windows. It is similar to Boom3D, but Bongiovi DPS offers fewer features. At the same time, you can improve the bass and treble according to the device you are using. The visualization aspect of the program is also impressive in that you get to see the impact of the changes you make to the audio devices/output system.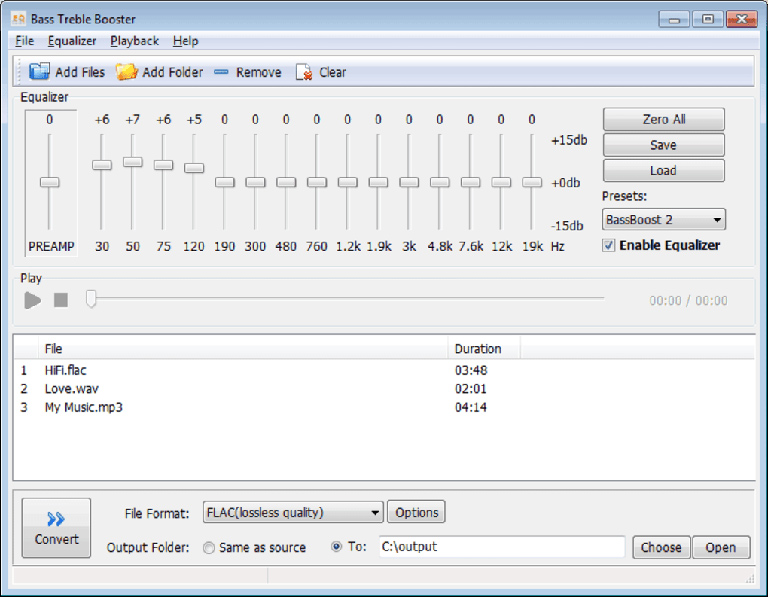 Let's say that you want to boost the bass of a single audio file. In that case, we recommend going for Bass Treble Booster, a freemium program for Windows. Using the program does not require any expertise from the user's side. Instead, you can drag-and-drop the files you want to play and change the different aspects, such as tempo, pitch, bass, and treble.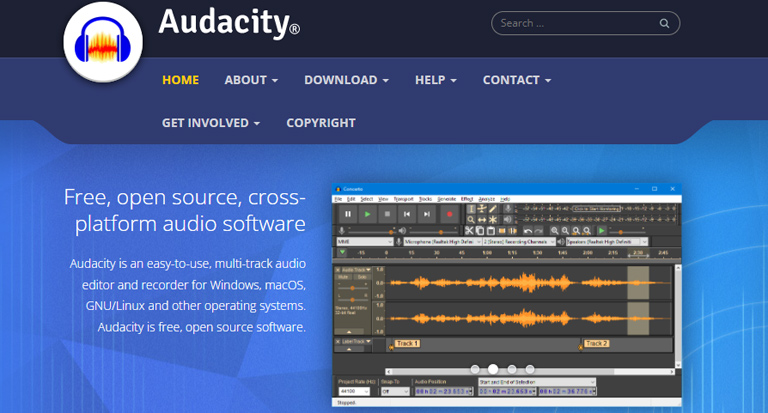 Audacity is another base booster solution for audio files on Windows, macOS, and Linux. It happens to be a great tool for most people who are into audio editing and management. We have to mention that Audacity is not a system-wide PC booster. Instead, you can decide the local track that you want to change. The editing and resolving options on the program are equally impressive.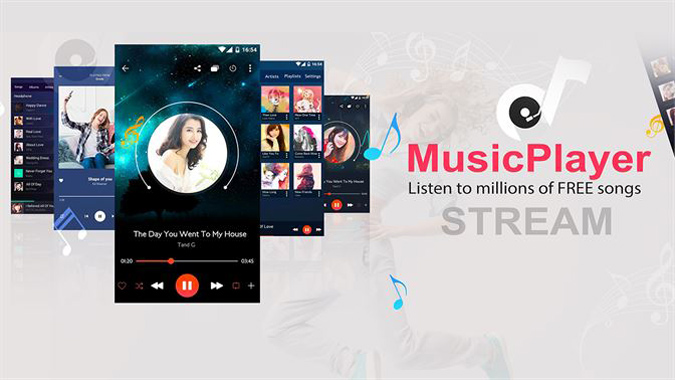 The last option on the list we have an app called Music Player – Audio Player & Bass Booster. This boosted-bass app is available for Windows 10 and 11 devices free of cost. Compared to the other apps, the UI is quite impressive. In particular, the visual equalizer does an impressive job of letting you know about the changes you make.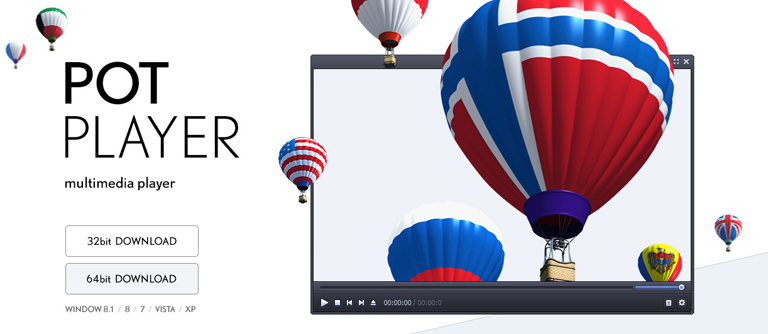 #12 Windows Media Player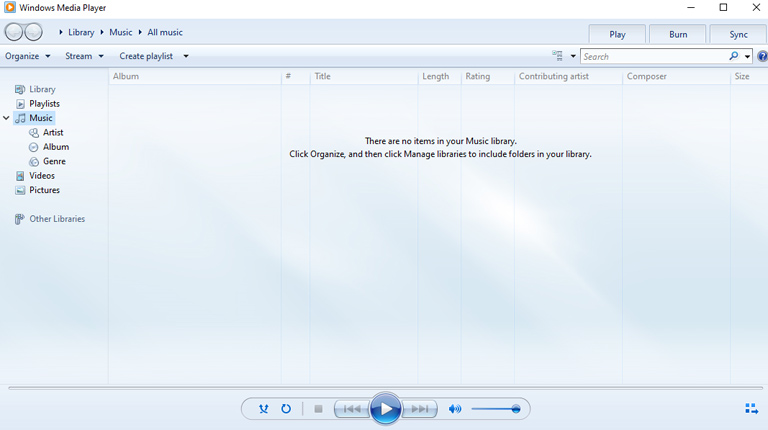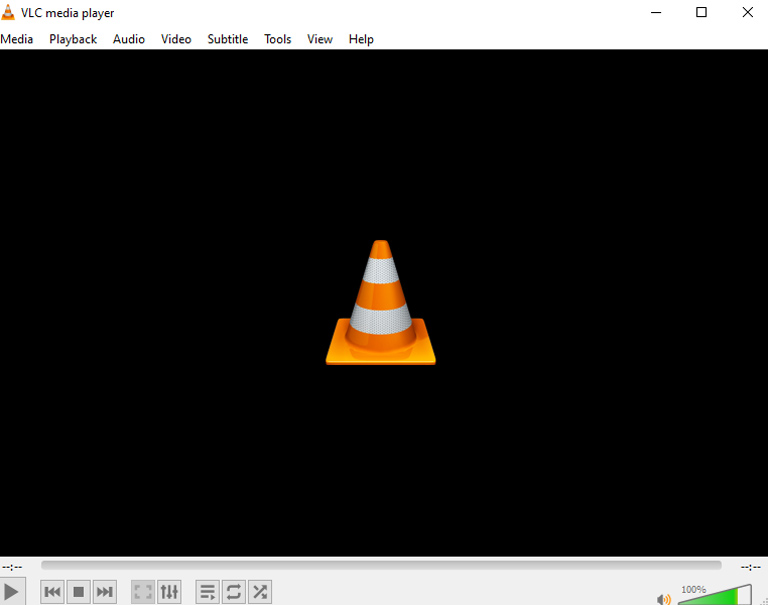 Frequently Asked Questions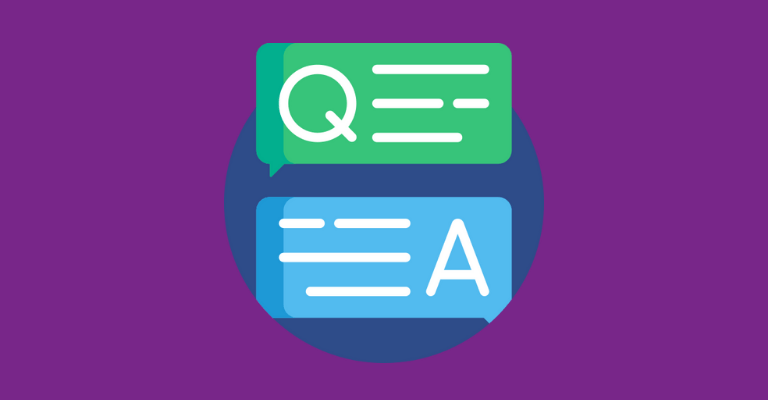 How to increase bass for headphones on Windows 10?
The best solution is to use bass booster software for Windows with customizable options for headphones, speakers, and other audio devices. You can create different configurations that you can save and use later.
Do bass Windows boosters work?
Bass booster software on Windows works without any problems. Most of these devices use high-end audio processing technologies to make sure that you have a piece of refined music or movie-watching experience.
Is using bass boosting software on Windows safe?
Yes, if you are using the bass boosting software that we have mentioned above, it is completely safe. These programs have been designed to offer maximum control over Windows audio output without damaging the hardware aspect.
The Bottom Line
We believe you were able to find at least one suitable bass booster software for Windows 10 and Windows 11 from the list provided above. We have included different programs because different users want to have extra bass at different levels. But if we are asked to pick the best option, we will go for Boom3D, which can offer a completely renewed audio experience on Windows.