One of the ways of achieving a balance between the audio frequencies in the audio feed is by using audio equalization. In the past, this was achieved using a piece of heavy equipment called the Equalizer. It is possible to employ a digital equivalent of the equalizer on the common PCs to sync with the Windows operating system. An audio enhancer for Windows 10 or 11 can be downloaded onto the system and used while playing audio files.
It must be noted that some of the options available on the web are free to use while others are paid choices. Listed out below are some of the better alternatives to Windows audio equalizers that are available to use.
Audio Equalizer Windows 10 and Windows 11 Options
Adobe Audition is an equalizer that is simple to use yet very effective in its performance. It works with minimal effort and can be used to listen to a wide range of audio frequencies.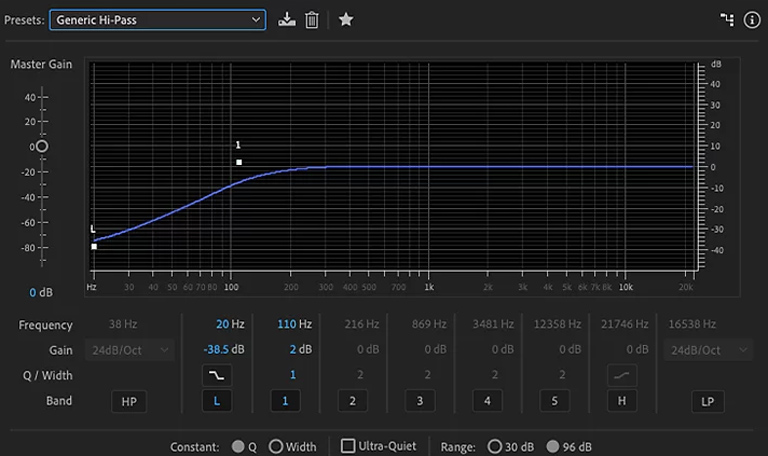 Features
An echo effect can be added to the sound being played back. This helps when using for stage performances.
The user interface allows for multi-track compatibility.
There is a fair bit of customization possible in the settings.
It is possible to add remade sounds to the voice recordings on this audio equalizer for Windows.
If it is a convenient equalizer plugin that is being sought, then Voice AutoEQ would fit the bill. The system allows the user to speed up the audio processing while recording sound. It does help to remove noise from recordings.
Features
Allows seamless recording of audio files.
The plugin can be used to automatically cancel out the sound of breathing on files.
It is simple to use and even a layman can make the equalizer work.
Supported over a range of platforms including Windows, Mac, etc.
This free Windows equalizer comes loaded with several customizations options and is simple to use. The software does not have the glitches that often freeware tends to have about them.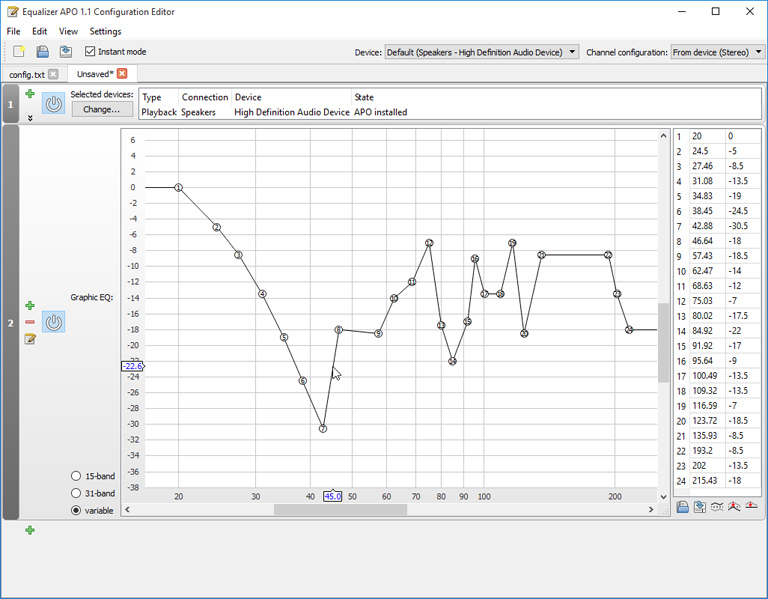 Features
It provides 3D support and has a feature-rich enhancement.
By providing separate profiles, it is possible to keep the setting for the external speakers separate from the headphones.
Using a modular graphics interface, it is possible to work on multiple channels simultaneously.
The equalizer is lightweight and provides very low latency.
Being freeware, there is no cost associated with the use of the application.
Viper4Windows is a free equalizer for Windows 10 and is compatible with other versions of the operating system as well. The application comes loaded with a number of features like an equalizer, convolver, surround, compressor, and a few more.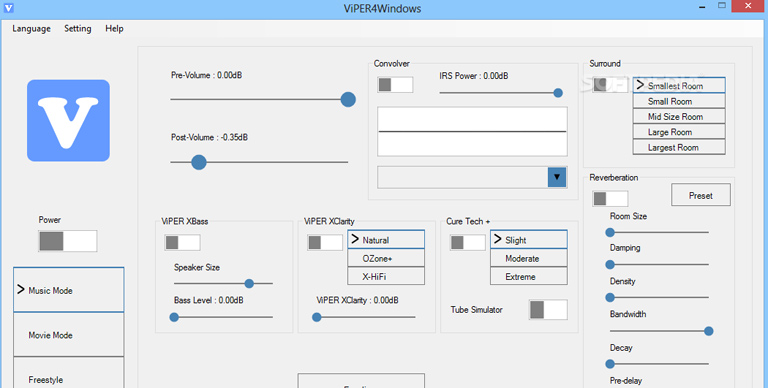 Features
The sound setting can be varied to match the size of the room with some simple maneuvers.
With the Windows 10 equalizer free version, it is possible to access 18 bands and several preset levels which brings in an added convenience to its use.
There is a bass boost feature that provides support at low-level frequencies.
The Reverberation Settings permits the control of bandwidth, audio damping, density, decay, and so on.
With the use of Distortion Control, it is possible to alter and effortlessly control the music bands in decibels.
This is a Windows 10 equalizer free version that is released on the Windows store. It can switch between different playing apps seamlessly.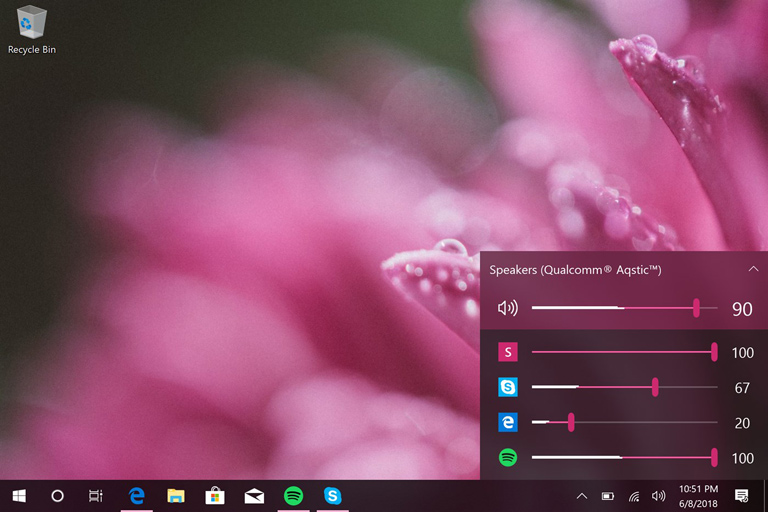 Features
The controls are rather simple to use with most functions being accessed within a couple of clicks.
Matches the look and feel of Windows operating system.
Feedback Hub integrations possible with this free equalizer for Windows 10.
Built as an equalizer tool for Mac and Windows operating systems, Boom3D allows the user to calibrate the audio with the slide of a finger.
Features
On offer is a full volume control on the audio equalizer.
Can safely increase the audio output to the maximum levels.
Amazing and feature-rich audio effects.
Cuts out ambient sound and hence provides great gaming experiences.
The found application boosts the quality of sound output on the PC. At the cost of a tenth of the price of a top-quality headphone or speaker, it is possible to have great value for money performance by this Windows 10 audio enhancer.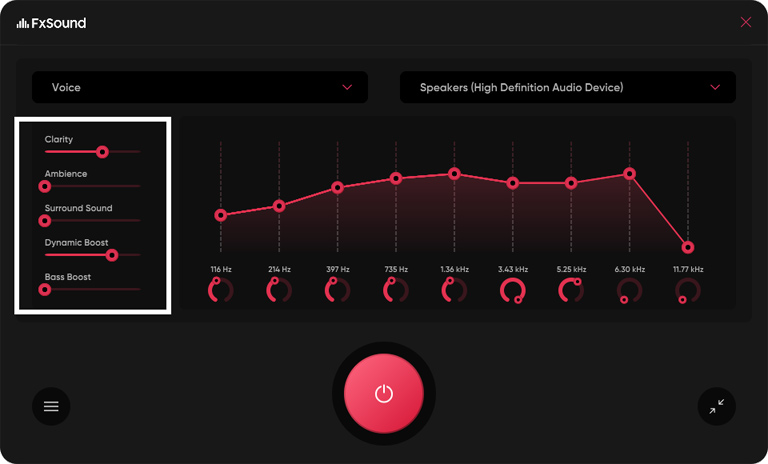 Features
Possible to restore sound quality with the 32-bit floating processing.
Effectively boost audio.
Fast performance allows quick control of the audio output.
This is one free equalizer for Windows 10 that is on most lists for its ability to work with WAV files. It works in real-time to provide some of the most enhanced sounds.
Features
The compressor and limiter feature allows for a sound that is neither too loud nor too low.
The application can automatically tweak the sound system.
Keeps tabs on the WAV audio files with the use of the MP3 player.
It's free to use and thus proves to be a cost-effective solution.
Adjusting the sound quality happens in the blink of an eye with this audio equalizer for Windows. It is possible to change the frequency composition of the sound in real-time with this application.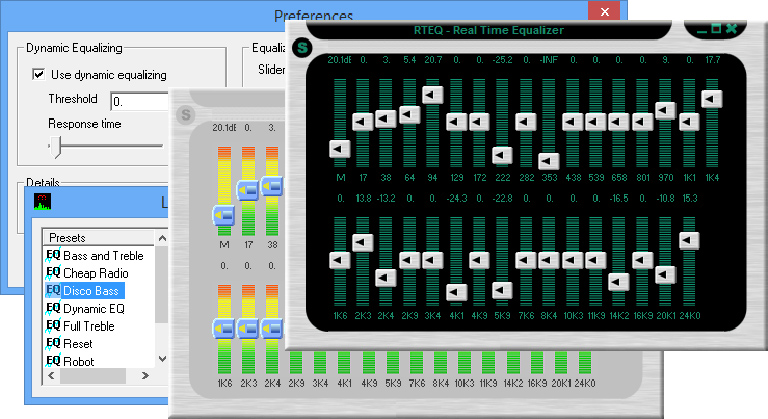 Features
It works effortlessly across audio file formats.
The design is lightweight and easy to use.
This is a real-time 31-band graphic equalizer.
This audio enhancer Windows 10 is built on open-source software and is compatible with the most popular audio file formats. More than just an equalizer software, this is a sound card that can be synchronized to the computer with the driver files.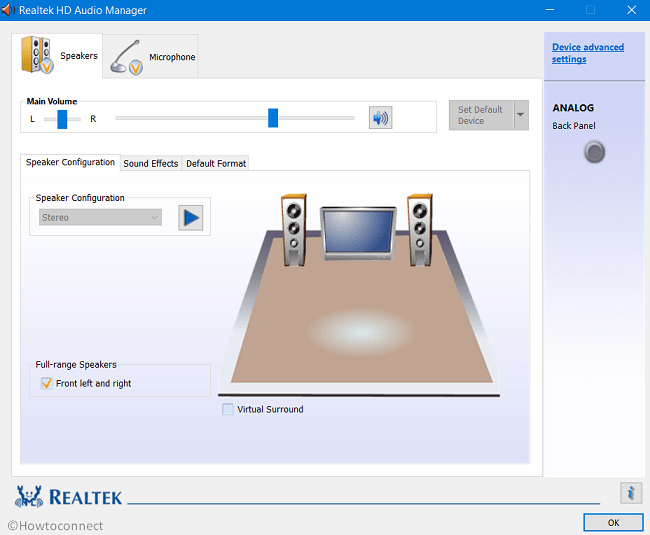 Features
Supports multiple audio channels.
At hand is a streamlined user interface that facilitates easy control.
Has a power management interface that ensures the economical operation of the system.
Other Audio Enhancer Windows 10 Recommendations
With over 20+ presets on this free Windows equalizer, there is one bound for every possible situation. An easy switch on/off and the ability to boost low tones stand out in their performance.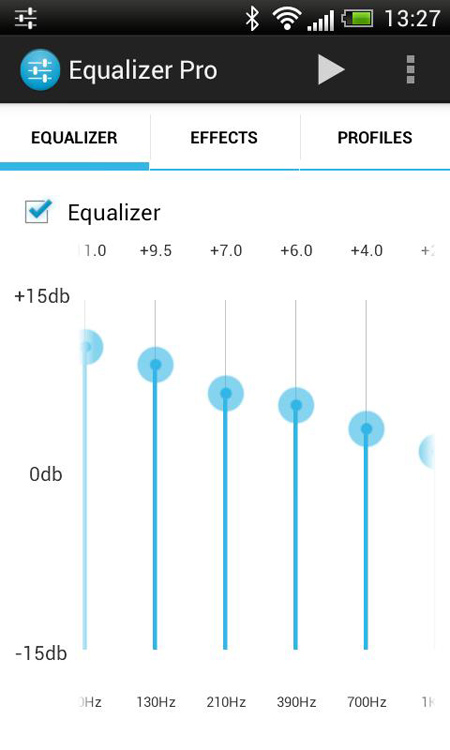 This Windows 10 equalizer free version offers a bass range that is hard to beat on a free download product. There is more control fitted into such a small space that few users would complain on a lack of features.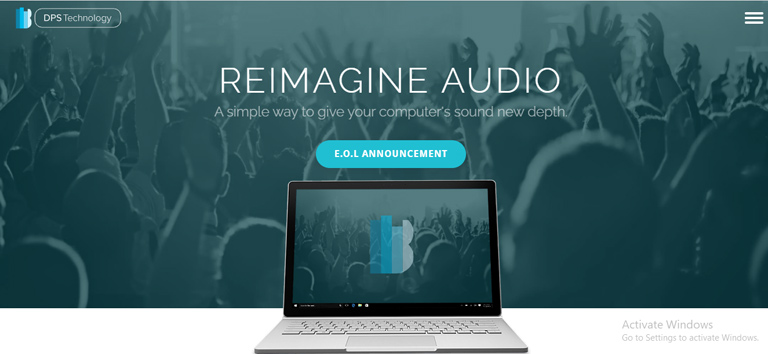 The easy-to-use controls and virtual audio features make this one-of-a-kind audio equalizer for Windows. For a free-to-use application, the equalizer can pack in quite a punch and does suit every kind of user.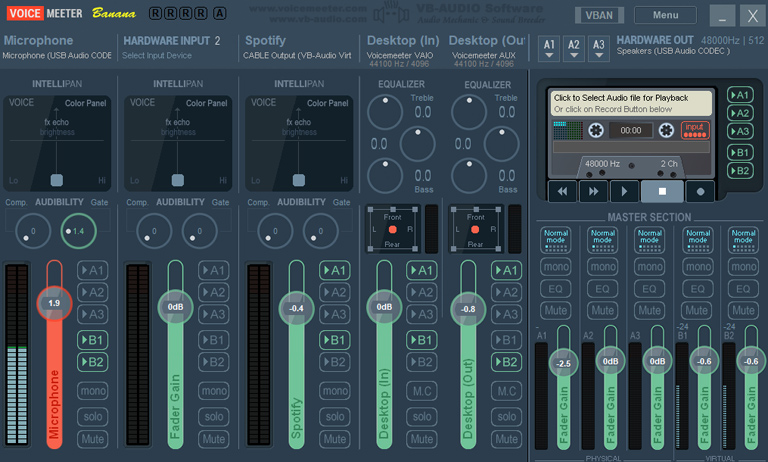 Graphic Equalizer Studio can offer the best choice that is suited for a live performance. The application can provide accurate digital settings that rival most paid and premium products.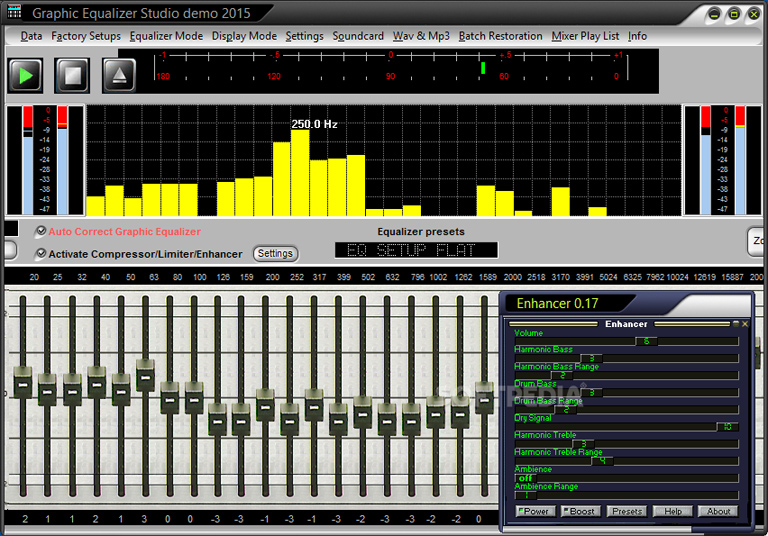 This audio enhancer Windows 10 equalizer is one of the simplest available and is best suited for mono-phonic voice recordings. The software can be used to edit the audio component of a video presentation. Simple to use and no-frills application that has its own dedicated following.
Conclusion
An attempt has been made here to make sense of the equalizer app market with as little fanfare as possible. Some of the software is free to use and others are not, but they do provide value for money to the user far beyond the free nature or the cost of the product.
One of the features of the Windows 10 operating system is that it does not offer a fully operational equalizer. Thus, by using one of the applications that are provided by third-party vendors it is possible to overcome this limitation.