As an avid user of various online platforms to connect with people and even make friends, I've explored a lot of live chat room apps over the years. And I've gotten to know the best chat room apps I'm about to share with you all!
With these chat room apps, I was able to meet like-minded people with the same interests and hobbies from gaming, languages, music and just about anything under the sun!
Best Chat Room Apps
Some of the best user experiences can be had with the following chat apps.
1. Slowly
At a time when instant messaging is making huge waves, Slowly with its email communication backdrop, brings back the thrills of receiving letters once again. A manual option adds to the fun of sending messages based on the user profile. There is a premium version that provides the user with a wide range of premium features.
2. Viber
Rather a simple and easy-to-use design but packs in quite a punch when it comes to finding someone to chat with. Handles a range of topics which makes it rather a favorite with those social mamas. A low RAM profile ensures that the app loads onto most smartphones with ease.
3. Amino
Supports stories that are the equivalent of reels on Facebook. Has a built-in video editor that adds to the convenience of using the app. This is one of the free chat room apps that has a premium offering for advanced chatters. An uncluttered user interface makes communications easy to do and execute.
4. Camfrog
With Camfrog, it is possible to have video chats and conversations with a large user base right across the world. One of the strong points of the live chat room apps is that it is compatible with most platforms including Android, iOS, PC, and Mac. This allows a larger audience to be supported on the platform.
The chat software allows the user to log onto many chat rooms which are created by the users themselves. The most popular use of the Camfrog application is to set up video chats between users.
Cross-platform usage with compatibility with the iOS, Android, and PC.
Room browser allows users to search over the thousands of rooms that are online at any point in time.
Live video group chats are possible with multiple users at the same time.
A Camfrog contact list enables the addition of users to the list for more convenience.
With the up-gradation of the software, the new user interface is not that easy to use.
5. Wakie
A chat client that supports just voice chats, Wakie is simple to use as well as interactive. It is possible to initiate a voice chat with complete strangers with the click of a button. Finds support on both Android as well as iOS smartphones.
6. Discord
Discord is more than just another one of those online chatting apps. With the range of customizations on offer to the user, this is a preferred platform for the young and the old. A large number of skins ensure that the experience remains unique for each person.
7. Band
The Band app is suited for those interested in organizing people into user communities. It is possible to have custom groups that focus on a single subject. Browsing around for a community of users interested in pursuing the same interest comes in handy too. There are a number of open forums that support chats pertaining to your favorite sport, actors, food, gaming, etc.
Location-based chat rooms add a localized flavor to the application and make it rather convenient to use as well.
On hand are thousands of chat rooms ranging from cuisine, sports, politics, leisure, etc.
Easy to use and manage interface makes interaction simple and quick to do.
There is the facility to share a number of items including calendars, pictures, audio files, etc with participants.
Cross-platform ability enables the use of chat rooms from the smartphone or the PC.
There is an overall lack of support that is provided to the users and this remains a drawback.
8. WOLF
This is a chat program for those interested in playing games and with a vibrant audio feed to boot. It is possible to come across a variety of chat groups on the platform and there really is no stopping the user from making new acquaintances. This would be the chat software to form new friends as well as keep entertained for hours on end.
It is possible to play a wide variety of games and come across new people.
Playing games while in a group chat session is possible.
Supports multimedia messaging which means it is possible to send memes and GIFs, as also audio recordings.
The user can create his own chat room.
The only drawback with Wolf is that people might experience the occasional connection issues with the chat program.
9. MeetMe
With over 100 million users, the chances of a person meeting someone of interest are highest on the app. The strong point of the app is that there are few restrictions when it comes to using it. With the discuss tab laying out the topics for discussion, this is an app that will not be found boring to use.
10. SayHi
This is a simple app that hosts live chatrooms. With a simple and uncluttered user interface, there are few people that could find the use of the software cumbersome. A map view only adds to the functionality of the application and makes finding people near to you easier.
11. Skout
This predominantly chat room app for Android enables the user to connect to a wide range of audiences right across the world anonymously. It is possible to start a broadcast from most parts of the world and chatters can log in from anywhere as well. There is a strong user base with over a million users logging in every day from various parts of the globe.
Geo-location enables the localized use of the chat rooms.
Can connect with a wide range of people with shared interests.
The user can start a live broadcast without much hassle.
Can share audio files, videos, and pictures in chat rooms while on chat.
The lack of a moderator during chat sessions would mean that it can turn ugly with fellow chatters abusing each other.
12. Moco
Since there are hundreds of chat rooms being hosted at any time on the platform, the user is assured of finding one of interest at any particular point. Simple to use interface only adds value to this preferred chat room app for iPhones. It is possible to play multi-user games on the application. Filters allow the user to choose between participants on the basis of gender, ethnicity, age, and so on.
A wide variety of chat rooms to cater to every type of chatter and user.
It is possible to join a particular chat group or start one on your own.
Playing multi-user games made it possible.
Personalization of messages with icons, memes, emojis, etc is possible.
Due to the wide range of rooms and topics available at any one point, it is possible to find individuals or groups that work at cross purposes.
13. Coco
Basically, Coco is a calling app that allows the user to call all across the world free of cost. It has a socialization feature that lets the user connect to groups around the place of stay. The added feature of public chat rooms only brings on added functionality to the app.
14. WeChat
It is possible to connect with a large number of users right across the globe and in real-time. Supports multimedia communications which means it is possible to express oneself in numerous ways. An in-built translation service has its uses from time to time.
15. Whisper
Here is an app that is to be noted for the simplicity that it offers the user. Conversations are initiated by simply clicking on the message already present in chat rooms. A large user base ensures that there is never a dull moment in using the application.
Frequently Asked Questions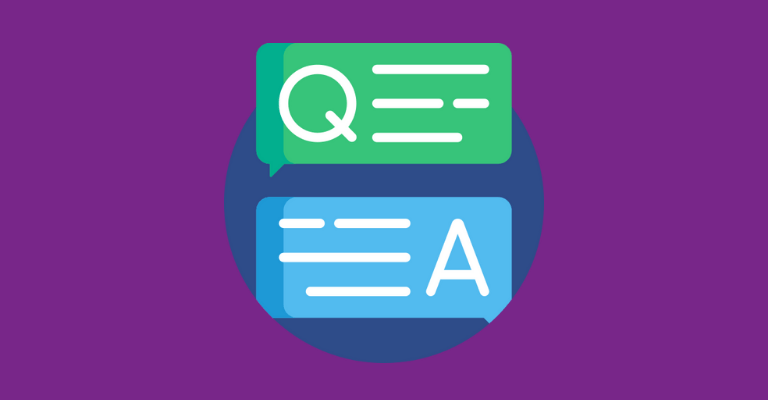 Is Stranger Chat App safe?
The Stranger Chat app is one of the many chat options available to the user. It is just as safe as any of the applications discussed above.
What is an anonymous chat room app?
An anonymous chat room is a space where people could interact with each other without revealing their identities. At best an avatar could be created to chat with people.
Why are anonymous chat room apps popular for teens?
The teenage years are times when young adults tend to find their identity. Being anonymous on chat room apps enables them a freedom that they normally do not have in real life.
What are the dangers of chat room apps?
Most chat apps allow the use of pseudo names or anonymous identities. Thus, people are not really sure who they are actually dealing with on a chat.
How do I protect kids from the dangers of online chat rooms?
One of the ways that young children are kept free of influences from chat rooms is to restrict the time they spend chatting. Most of the time, chat rooms are addictive and hard to control.
Conclusion
All anonymous means of communication carry with them the danger of impersonation. Sometimes it can work to the advantage of a user to be anonymous but it is wise to be aware of the situation and not to exchange any private details with a chat room participant. At the end of the day, the user needs to exercise common sense and caution in its abundance.