If you are a designer who uses Google Chrome as your primary browser, you need a color picker extension for Chrome for sure. You cannot predict where you would find impressive designs and color palettes, right? So, a Chrome extension for this purpose will come in handy. You can simply focus on color and copy its code no matter where you are.
Since there are thousands of designers and developers, there isn't any scarcity of Chrome extensions for picking colors. But a random extension is not going to help. It is why we have compiled a list of the best color picker extensions for Chrome. In this article, you can find six color picker extension tools for designers. Before we do that, we need to talk about the built-in color picker on Google Chrome.
How to Use the Built-in Color Picker on Google Chrome?
Many people do not know it, but Google Chrome has a built-in color picker tool. If you do not want to use a third-party extension, we recommend this tool. However, we should warn you that it is not the most user-friendly option out there. Anyway, here is how you can use the built-in color picker on Chrome.
Right-click on the webpage where you have found the color that you want to pick
Choose the 'Inspect' option from the context menu.
Now, you will be able to see the Developer Options on Chrome.
Under the Styles tab, scroll down until you find a color box.
You can click on the color box, and the color picker interface will appear
Now, you can move the color picker towards the color you want to know
Double-click on the color, and the built-in color will show you the HEX value and other details
You can copy this color code or choose different gradients from the menu. If you are looking for RGB values of the color, you can find them as well. Here is the problem: there is no shortcut for this color picker tool. It means you will have to launch Developer Tools every time you want to pick a color. We believe it will not be a convenient option for most people. It is also why we recommend choosing a dedicated Chrome extension for this purpose.
So, we have picked a variety of color picker extensions for this compilation. Some of these articles offer some additional features, while others are minimal. Based on the designer you are, you can make the right choice.
List of Color Picker Extensions for Chrome
#1 ColorZilla
ColorZilla is probably the best color picker extension for Chrome you can get today. With more than 3 million users and 4.4 out of 5 ratings, this Chrome extension brings the best of both worlds. Once installed, you can find the ColorZilla button on the extension bar. You can find several options by clicking on the button — and the first option is called Pick color from the page. This option converts your cursor into a color picker, and you can click on the color you want to capture. In a second, ColorZilla will show you the color's hex value and RGB values.
There are also additional features in the package. For instance, the advanced color picker works similar to Adobe Photoshop. You can also use the ultimate CSS gradient generator if you need new color ideas for your design. We also loved the Webpage Color Analyzer feature on ColorZilla. This feature will provide you with a complete color palette of the website in a single click. ColorZilla keeps track of all the colors you pick also. So, you can always check out the history for reference purposes.
Altogether, ColorZilla is feature-rich and stable. You can use it to pick a color from almost all elements from a webpage, including Flash and HTML5 players.
#2 Color by Fardos
Color by Fardos is another Chrome extension that you can trust when it comes to picking colors from a site. It packs all the standard features you expect from a color picker extension. However, unlike ColorZilla, the Color by Fardos extension does not take up a lot of space or resources. On the other hand, you get to enjoy some useful features like multi-Chrome browser syncing. It means the colors you have picked using a Chrome browser will be available on other devices as well.
The Color by Fardos extension automates a few things as well. For instance, you do not have to copy the HEX of the color you have selected. Whenever you click on a color, its HEX will be on your clipboard. Thanks to the fully-fledged color panel, it is easy to find color gradients and complimentary combinations with ease. You can also generate linear or radial gradients using the input from a webpage. Last but not least, because the tool uses zoom technology, you can be really picky about the colors.
We recommend Color by Fardos if you need a simpler alternative to ColorZilla. At the same time, it packs a lot more features than Chrome's built-in color picker.
#3 ColorPick Eyedropper
ColorPick Eyedropper has to be the next best solution for picking colors from Google Chrome. When it comes to features and usability, the extension takes a middle ground. While it does not have as many features as ColorZilla has, it is not as simple as Color by Fardos, either. This extension is used by more than 1,000,000 users and has a collective rating of 4.3 out of 5. Using this extension is extremely simple as well. You can click on the extension button to activate the eyedropper.
Then, you just have to select the color that you want to pick. ColorPick Eyedropper will show you the color's RGB and HEX values instantly. In addition to its pin-point accuracy, ColorPick Eyedropper packs an adjustable zoom function as well. As we saw with the other apps, it can pick colors from webpage elements as well as Flash and HTML5 players. The extension expands to a fully-fledged color palette when you click on a specific color as well.
So, if you need a good mix of features and other options, you should check out ColorPick Eyedropper. It does not show any ads and is completely free.
#4 Eye Dropper
Eye Dropper is an ultra-simple color picker extension for Google Chrome. Unlike the other extensions we've listed here, Eye Dropper does not offer any advanced features. You can enable the extension, click on the color you want to capture, and you will get the HEX and RGB values. You can also check out the color history if you need some references. Despite being simple, the Eye Dropper extension offers customization options as well. For instance, you can change the webpage pick behavior and User Interface.
#5 Slick Color Picker
Slick Color Picker is one of the better-looking color picker extensions you can find for Google Chrome. Unlike the other extensions, this one has a modern User Interface. You can select colors using different methods as well. For instance, you can click on the color you want to pick or use the gradient slider. Once you select one pixel, the tool will copy the information to your clipboard automatically. It also has some automated features — like the ability to detect color patterns from the webpage.
#6 Ultimate Color Picker
We end this list with Ultimate Color Picker, an extension that stays true to its name. On Chrome, this simple extension creates an effective way to pick colors and find their RGB values. You can also find a list of all the colors that you have chosen within a period. The zoom function and auto-copying features are also great for most designers out there. The Photoshop-style color picker will come in handy for professionals as well. Last but not least, the Ultimate Color Picker extension comes with a built-in shortcut for launching.
Frequently Asked Questions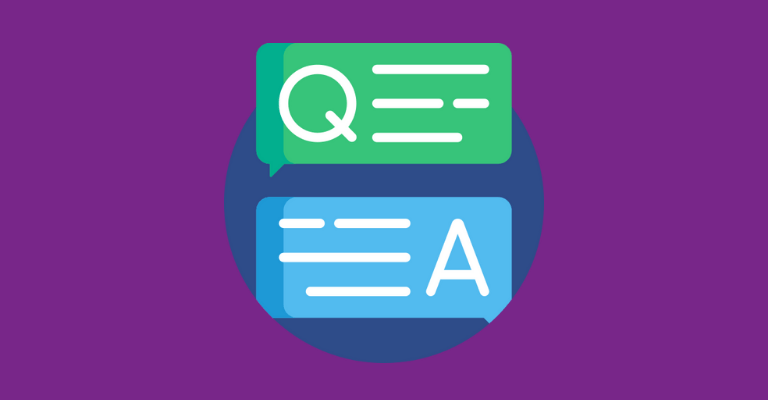 How do I add a color picker to Chrome?
You can add a color picker to Chrome by installing one of the color picker Chrome extensions that we have mentioned above. These are the most effective way to pick colors from different parts of a webpage.
Does Chrome have a color picker?
Yes, Google Chrome has a built-in color picker. You can access it from the Developer Options, and you can find a detailed guide to access the tool. You can use this tool if you do not like providing data access to third-party extensions.
To use the hidden color picker on Google Chrome, you have to right-click on the webpage, choose Inspect, find a color box from the Style menu, and click on the color box. Then, the color picker will be activated, and you can pick any color from the webpage.
Why does ColorZilla need permission to "access data on all websites?"
ColorZilla needs these permissions so that it can pick colors from anywhere on the website. However, the developers promise that they do not sell or share the collected data.
The Bottom Line
Don't you think third-party color picker extensions for Chrome are better than the hidden color picker tool? Well, we have reason to believe that. We also like to add that all the tools we have mentioned here are 100% safe and privacy-friendly. So, you can use them without any worries.