Looking for a new idle game to play on your iOS or Android device? Check out our list of the best idle games for Android and iPhone available right now! These games are sure to keep you entertained for hours on end with their addictive gameplay and unique mechanics.
Whether you're looking for a game that's simple and easy to pick up or one that has more depth and complexity, we've got you covered. So what are you waiting for?
Start clicking!
Best Idle Games for iOS and Android
1. Cats & Soup
Key Features
ASMR Sound and BGM for relaxation
Players can upgrade the amenities
You may improve the recipes and raise their cost by using the recipe points
Simple and Quick Animal Tycoon
Cats may wear a variety of costumes, including hats, jewelry, and clothing
Take pictures of your adorable pets
This idle game, in which several cats collaborate to make soup outside in the woods, has a Ghibli-like quality. Cats & Soup allows you to benefit from your cat's labor and earn billions of dollars whether you sell their soup or take a break from your phone. You may be able to locate additional cats to work in your forested soup kitchen when you unlock more recipes and ingredients as you accumulate more wealth.
2. Cash, Inc.
Key Features
Taping will become your most significant advantage as you take your company to the next level
You are free to pause whenever you like and to tap anywhere. With this idle clicker, profit from your business without being present!
Using the money you gain from tapping, you can upgrade a variety of enterprises (and also your managers)
If you earn money and accumulate profits, you can use your money to purchase whatever you want
Money Clicker Platforms from Cash, Inc. is another Editor's Choice app listed here that appeals to Android users. The focus of this idle game is on being a successful businessman. Build a time machine to raise money for your company and manage it. When you are at the top, you join the business elite community. With clicker games, you can discuss a wide range of topics.
3. Egg, Inc.
Key Features
Simple but enjoyable to play
Chickens are in swarms everywhere!
There are dozens of research-related products
There are countless difficulties
You may see many shipping containers and henhouses
Another easy-playing idle game is Egg, Inc. This game is ideal for unwinding because it combines beautiful 3D graphics with simple gameplay. There is a chicken house already there, and you might even imagine having an egg farm.
The fact that this game was chosen as an Editor's Choice on the Google Play Store is not a fluke. With aspects taken from simulation games, it provides a distinctive experience. It is very simple to use and provides a variety of tasks and study materials.
4. Tap Titans 2
Key Features
There are offline and online modes offered.
The gameplay of this game is basic but easy to understand
As you advance, you can upgrade your heroes and equipment
The best idle game you can find may be the first one on the list – Tap Titans 2, which has been around for a while. With over 10 million downloads simply on the Google Play Store, it offers an exciting experience without going into great detail. The simple gameplay allows for endless play.
In this RPG game, you can enlist heroes and pets, enhance your equipment, and fight Titan Lords with the aid of clans. You can kill as many Titans as you like by simply tapping with your sword. To win the game, defeat creatures and advance in level.
5. Neko Atsume: Kitty Collector
Key Features
The game gives the player access to a modest, configurable backyard area, which may subsequently be expanded to include an inside space as well, where the neighborhood's stray cats congregate
Interesting levels
There are already more than 50 distinct cats in the game, all of the various breeds
Best for relaxation
The ultimate mobile idle game may be Neko Atsume. Neko Atsume requires relatively little of you other than your time, in contrast to many other idle games, which base a large portion of their gameplay on luring you to see commercials. When you buy food with fish money and put it out for the local "stray cats," they give you additional fish in exchange for their full bellies. In addition to rewarding you, this never-ending cycle gradually enables you to increase the size of your yard and acquire new toys.
6. AFK Arena
Key Features
Rich gaming experience
There are several heroes to pick from
The top strategy game available to idlers right now
The moment AFK arena was released, it completely changed the gaming industry. You have access to a large variety of heroes, making it simple and easy to assemble a strong squad. The characters are entertaining to play with because they each have unique skills and abilities. In addition, AFK plans to assemble the most incredible team possible. Once the squad is put together, you won't need to do anything because the heroes will handle all of your battles.
7. Bitcoin Billionaire
Key Features
Evil zombies and other undead creatures to aid you in your mission to be a bad guy
Many talents are needed to commit the greatest vice of all: complete sloth
Lots of quiet folks to bother and intimidate
There are many towns to raid and plunder for some sweet treasure
Buy some underground property without filing the necessary paperwork
Play in every language that has ever existed, including Hodor's
The popularity of bitcoin may have declined since its early days, but the few games it has inspired are still going strong. One idle clicker that is still very popular is Bitcoin Billionaire, and it's simple to understand why given its visually appealing blocky graphics, approachable control scheme, and in-game upgrades. The concept is straightforward: mine bitcoins as quickly as you can. With each coin you earn, a new door will open up for you, allowing you to make more investments, earn more money, and take advantage of various benefits.
8. Fallout Shelter
Key Features
All of your inhabitants share the SPECIAL stats, which stand for Strength, Perception, Endurance, Charisma, Intelligence, Agility, and Luck in the major Fallout games
Your vault residents' list may be sorted in various ways, including by current employment
Fallout Shelter now has missions that let you send parties of up to three residents on adventures via buildings and even additional vaults rather than just foraging for items in the wasteland
Although Fallout Shelter may not have been the game fans had hoped for, it is fundamentally an excellent idle game. Build your bunker into the ideal survival camp while managing your own small Vault full of Dwellers, sending them on resource-gathering trips into the Wastelands, and assisting your Dwellers in, um, repopulating the Earth.
9. Tailed Demon Slayer
Key Features
You can choose to play Tailed Demon Slayer manually or with the Auto setting
Players in Tailed Demon Slayer have access to a variety of fighting techniques. The four various weapons the fox carries can help with this
To combat your opponents, you can use a variety of weapons. Greatsword, bow, daggers, staff, and other weapons are all at your disposal. It is essential to sometimes improve your weapons because each one represents a different strategy against your foe
An idle role-playing game called Tailed Demon Slayer has a sizable fan base. The concept is similar to Tap Titans in that you build and personalize a hero, upgrade their equipment, and level up by defeating some rather formidable opponents. And that's only the surface of a rather large universe filled with interactive quests and theatrical performances. After equipping your hero with an outfit, you can select and master one of four distinct weapons and their related skills.
10. Run Godzilla
Key Features
In this game, numerous components are connected to one another
Maintain good balance while playing
Remember that one day you'll have to bid Godzilla and Kaiju farewell
Though he is no longer with us, Godzilla will always be remembered
Keep the memories of the Godzillas you nurtured close at hand
Although the game may appear to be full of blood and violence, the reality is quite the reverse. You can take part in Kaiju racing in this game and level up your Kaiju. The villagers fervently hope that Godzilla strengthens and develops. Because they are so lovely, the game's creatures will win your heart. We will also welcome new family members and bid our existing ones farewell.
11. RAID: Shadow Legends
Key Features
Tactical Gameplay – Fight in turn-based RPG combat with a carefully selected team and unleash potent skills at the right time for maximum damage
Enter a world with amazing 3D visuals and a range of distinctive characters, such as elves, dwarves, lizardmen, undead, and more
Character Variety: Collect over 300 special heroes from 16 distinct factions, including barbarians, skinwalkers, demon spawn, high elves, and more
PvP Arena: Participate in the PvP Arena to pit your party against the AI-controlled party of another player and earn fantastic gear prizes
Join a Clan and engage in cooperative clan-specific tasks with hundreds of other players to slaughter demons and earn fantastic prizes
Another obvious choice for MMORPG players searching for a more laid-back mobile gaming experience. Send your squad of Champions on dungeon and raid runs, or engage in PVP arena combat with other players. Alternately, you can carry out different tasks while your heroes travel independently. RAID is a well-known "freemium" mobile game, which means it may be challenging to enjoy the game to the same extent as players who may be paying for a subscription.
12. AdVenture Capitalist
Key Features
Put on a millionaire's look
A speculative buildup
There are numerous time-sensitive tasks to finish
Play the game to discover what it's like to be wealthy
In the money-making simulator Adventure Capitalist, players have the ability to shape their future. You can eventually become the wealthiest CEO in town by climbing the ladder. To grow your team, more individuals need to be hired. Investigate commercial opportunities and strike deals with enquiring investors. Additionally, you can have your clothes and accessories made to match your expensive appearance.
13. Tap Tycoon
Key Features
The gameplay is straightforward but a bit complex to play.
You can start an in-game business and make money while playing.
Several bonuses at various stages
Game Hive Corporation has produced one of the top idle games for iOS and Android. The tapping game's gameplay is straightforward and lovely. To conquer the world, all you need is your fingertips.
This game allows you to generate money out of thin air. With all your money, you want to conquer the globe. You'll be able to do this with the aid of high-level investments. In this sci-fi adventure set in the 35th century, you can anticipate encountering incredible technologies like holographic windows or gravity forks.
14. Idle Theme Park Tycoon
Key Features
The game is simple enough for everyone to play
The difficulty of executing certain jobs
Outstanding 3D visuals and animations
You have a variety of various rides to pick from
Making decisions for your company is crucial
You may restore your progress from the cloud if you switch devices
Idle Theme Park Tycoon makes use of the traditional tycoon game formula in a very natural way. Create your own amusement park, then sit back and watch the money come in so you can keep growing. Although there are commercials and in-app purchases, as in many idle games, you may still expand your theme park to be the biggest in mobile gaming if you have some patience.
15. AdVenture Communist
Key Features
Each resource was divided into tabs better than having everything on one screen. graphics and delivery
Communist is still in Early Access. Thus, there is potential for improvement
Political beliefs are prioritized
Different life skills are taught
The same guys that created AdVenture Capitalists also created AdVenture Communists. However, this idle clicker might not be as simple as the capitalist version. Because in order to better the country, you will need to raise specific things like veggies and even some scientific experiments. Of course, AdVenture Communist has political humor and fast-paced gameplay, much like the previous game.
16. Bit City
Key Features
Create your city however you wish
Simple but compelling gameplay
As you advance, more places and items become available
The best game for bored players looking to pass some time
With Bit City, establishing your city is a possibility. A little town must develop into a city. Make sure the town is full of houses, vehicles, and aircraft. By acquiring additional structures and landmarks, you may create a wonderful town. To keep the city expanding, make improvements to it. As you make more money, expanding the city budget will let you alter the appearance of your city.
17. Evolution: Battle for Utopia
Key Features
You may interact with the game's objects, earn awards, and resolve blue anomalies without touching your smartphone's screen
Like many RPGs, Evolution: Battle for Utopia has elements like pets. In RPG lingo, "pets" are sidekicks, typically animals, that fight alongside you while you're on the battlefield
There are several riddles in Evolution: Battle of Utopia; each one will need you to do a unique action
You only need to tap on the screen to defeat the adversary on the opposite side. It features several weapons, allies, and even a commander who can make strategic plans. To shoot at the adversary, the player must continuously tap the screen. You will also like the fantastic plot and superior collection of images. Unquestionably among the top incremental games.
18. Forager
Key Features
Assemble, amass, and manage resources
Make helpful structures and objects
Create and expand a base from nothing. Invest in the land to grow and discover
Gain experience to discover new talents, skills, and blueprints
Explore dungeons, crack codes, and solve riddles
Forager differs from several other games in that the "idle" element involves building up your base to create resources and items continuously. You will need to actively take part in that stage of the process if you want to keep collecting resources and going on adventures. The game advertises itself as an "idle game that you want to actively keep playing" for this reason. Forager tempts you back with promises of growth and discovery, while other mobile idle games reward you more for walking away.
19. Realm Grinder
Key Features
Challenges become available after two reincarnations (R2)
Each tooltip for a challenge lists its name and a hint, but it does not specify how to complete it
The second soft reset in Realm Grinder is reincarnation. Once you have one octillion (1Oc) jewels, it becomes accessible
Spells, structures, and improvements that are special to invest in
New factions, research, reincarnations, excavations, and many other fascinating systems
Realm Grinder is a free-to-play idle game for Android and iOS that tests your ability to expand your little farm into a sizable realm. The alliances you decide to form with other factions and races will have an influence on the perks you get. Although Realm Grinder can get very complicated as your kingdom expands, its pixel-art aesthetic and idle rewards allow for a comfortable gaming environment ideal for taking up the move.
20. Plantera
Key Features
The side-scroller Plantera makes running a farm simpler than ever! Animals and crops are excellent sources of wealth
A mixture of trees, bushes, and other plants should be planted. Harvest them for gold so they can grow and level up more
Different animals may be present in your garden. Let them go and wander. You can grow pigs, chickens, and other animals in the game. They also give you things you can sell to make more gold
Even when you aren't online, your helpers will gather resources and grow gold from your garden, assisting you in organizing and doing so
The tranquil environment of Plantera will appeal to idle players. You may need to take care of various plants and bushes in the garden you create. It is really stunning, with bright fruits and butterflies that may be caught in the game. You'll fall in love with it since it's a straightforward, easy-to-play game that allows you to explore Plantera and construct your vibrant environment.
Frequently Asked Questions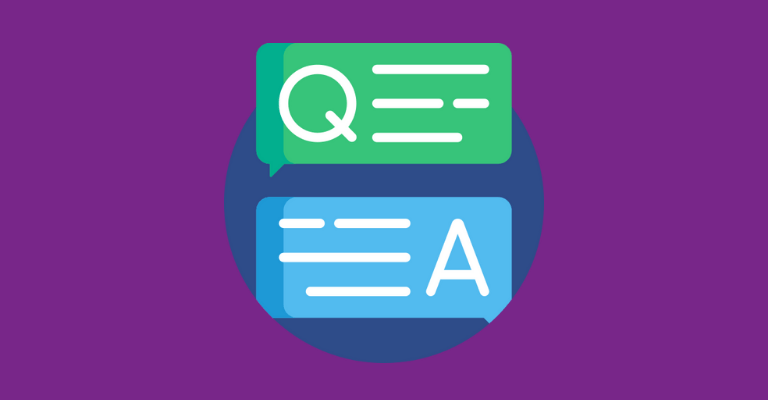 Are Idle Games for Android & iOS Boring?
No, there are many different types of idle games available for both Android and iOS devices. While some may be more complex than others, they all offer a unique experience that is sure to keep players entertained.
How to Play Incremental Games?
Most idle games are easy to play and don't require much effort. However, if you're having trouble understanding how to play an incremental game, there are usually tutorials or walkthroughs available online.
What Is the Most Fun Idle Game?
There are many different types of idle games available, so it really depends on what you're looking for in a game. Some players prefer games that are more complex, while others prefer simpler games that can be picked up and played without much effort. Ultimately, the most fun idle game is the one that you enjoy playing the most.
Do I Need to Pay for Any of These Games?
No, all of the games on this list are free to download. However, some games may offer in-app purchases, which are not required to play the game but may provide additional content or gameplay enhancements.
Are Idle Games Good?
Idle games are a great way to relax and unwind. They're perfect for gamers who want to sit back and relax without having to worry about losing progress.
Summing Up
This article lists 20+ best idle games for iOS and Android, which are all great for those who enjoy casual gaming. The games vary in terms of their gameplay, graphics, and difficulty, but all offer a unique experience that is sure to keep players entertained. While some of the games on this list may be more complex than others, they all have one thing in common: they're perfect for gamers who want to sit back and relax without having to worry about losing progress.
So whether you're looking for a quick game to play during your break or something to keep you occupied for hours on end, these idle games are sure to please. And best of all, they're all free to download, so you can start playing right away!