As a result of the Coronavirus pandemic, more families than ever have decided to homeschool their kids. If you're a homeschooling parent, you know that having the right tools is essential for your child's success.
A good laptop is one of those essential tools, and in this blog post, we will share our picks for the 10+ best laptops for homeschooling in 2022. These laptops are perfect for students of all ages, and they come with features that will make your homeschooling experience easier and more enjoyable.
So without further ado, let's get started!
Table of Contents
How to Choose the Best Laptops for Homeschooling?
When it comes to choosing the best laptop for homeschooling, there are a few things you need to keep in mind.
| | | |
| --- | --- | --- |
| Specification | Minimum Requirement | Recommended Requirement |
| CPU | Intel Core i3 | Intel Core i5 or higher |
| RAM | 4GB | 8GB or 16GB |
| Battery Life | Up to 5 Hours | Up to 8 Hours |
| Display | 11.6 inch (1366 x 768) | 15.6 inch FHD IPS (1920 x 1080) |
| Operating System | Chrome OS or Windows 10 | Windows 10 or macOS |
| Storage | 128GB SSD | 256GB SSD or 1TB HDD |
Powerful Processor (CPU): First and foremost, you need to make sure that the laptop is powerful enough to handle all of your child's homeschooling needs. The last thing you want is for your child's laptop to slow down or crash in the middle of a lesson. A powerful processor is important for any laptop, but it's especially important if you're going to be using your laptop for homeschooling. A good processor will make it easy for your child to multitask and handle different types of tasks, from watching videos and listening to audio files to browsing the internet and working on school projects.
Long-Lasting Battery: Another important consideration is battery life. Homeschooling can be a time-consuming process, and you don't want to have to worry about your child's laptop running out of juice in the middle of a lesson. Look for laptops that offer long-lasting battery life, so you can rest assured that your child will be able to use their laptop for the entire homeschooling day.
Large Display: A large display is also important for homeschooling laptops. A larger screen will make it easier for your child to see their work, and it can also help reduce eye strain. If you're looking for a laptop with a large display, you should look for one with at least a 15-inch screen.
Lightweight and Portable: It's also important to choose a laptop that is lightweight and portable. Homeschooling can often mean working from different places around the house, so you'll want to ensure that your child's laptop is easy to carry from one room to another.
Simple Operating System: When it comes to the operating system, it's important to choose one that is simple and easy to use. You don't want your child to spend hours trying to figure out how to use their laptop, so look for an operating system that is user-friendly and straightforward.
Storage Capacity: Another important consideration is storage capacity. You'll want to ensure that your child's laptop has enough storage space for all their homeschooling materials, including videos, photos, and school projects.
Brand: While choosing a laptop from a reputable brand is important, you don't necessarily need to spend much money on a high-end model. Plenty of great laptops for homeschooling are available at reasonable prices.
Price: Of course, you also need to consider your budget when choosing a homeschooling laptop. Fortunately, there are plenty of great laptops out there that won't break the bank.
Best Laptops for Homeschooling
#1. HP Pavilion 15

| | |
| --- | --- |
| Processor | 2.8GHz Intel Core i7-1165G7 |
| RAM | 16 GB |
| Storage | 512 GB SSD |
| Display | 15.6-inch FHD IPS (1920 x 1080) |
| GPU | Integrated Intel Iris Xe |
| Battery | Up to 8 hours |
The HP Pavilion 15 is an expert at striking a balance between usability, performance, and cost. With the newest i7 processor, the Pavilion 15 provides your home with plenty of operating and storage capacity in a portable form.
With an Intel Core i7-1165G7 Quad-core processor of the eleventh generation, the notebook has a sizable processing capability and can operate at rates of up to 4.7GHz. The Intel Iris Xe Graphics processor's capabilities are unaffected by integration. To manage several programs, IDEs for programming, and HD videos, it shares the system memory. This laptop is capable of running a few simple games.
The high-speed operation of the 16GB DDR4 RAM ensures lag-free activities. The 512GB SSD has fast read/write rates and provides responsive storage for entertainment and educational requirements. This version already has Windows 10 Pro installed, which can be upgraded to Windows 11 for free. It adds more security measures to safeguard the gadget and user data.
The 15.6-inch Full HD screen, powered by IPS technology, can display images with a resolution of 1920 x 1080 pixels. Your viewing experience will be enhanced by the micro-edge Bezel, which gives you access to a larger screen.
A full-sized keyboard and a separate numeric pad are included in this version, thanks to HP's inventive design. The keys are flat and perfectly spaced for comfortable typing with maximum key travel. The touch-response pad's technology for multiple-touch gestures makes operation more comfortable and fluid.
Pros
Cons

Wi-fi 6 assistance
HP Fast-charging technology
Wide-angle, full-HD display
512GB of SSD space

Ventilation problems
No backlit keyboard
#2. Dell XPS 13 9380

| | |
| --- | --- |
| Processor | 1.8GHz Intel Core i7-8565U |
| RAM | 8 GB |
| Storage | 256 GB SSD |
| Display | 13.3-inch FHD InfinityEdge (1920 x 1080) |
| GPU | Integrated Intel UHD 620 |
| Battery | Up to 8 hours |
The Dell XPS series of laptops is renowned for providing bezel-free, thin, and light displays without compromising overall machine performance, and the XPS 9380 is no exception. It is based on the 8th Gen Intel Core i7-8565U, a quad-core processor with a 15W efficiency rating with base and boost clock speeds of 1.8 GHz and 4.6 GHz, respectively.
It has 8GB of RAM by default and can be upgraded to 32GB; however, you won't need that much for the schooling work. Additionally, the laptop has the fastest 256GB NVMe-based SSD storage available.
The device's SSD enables fast program startup and boot-up, making it the ideal machine for everyone.
The laptop has a 13.3-inch matte-finish screen with a 1920 x 1080p native resolution. This computer may be utilized for resource-intensive operations like spreadsheet management, photo processing, and more. The display is vibrant, making it perfect for activities like viewing videos. The laptop has a wide viewing angle because it employs an IPS LCD panel.
In terms of battery life, the Dell XPS 9380 supports rapid charging and has an 8-hour battery life on a single charge. There are no performance variations even with prolonged usage or continuous use of the laptop, which means it never gets hot.
Overall, it's a terrific Windows laptop for homeschooling and can be utilized by both, parents and children.
Pros
Cons

Light and thin design
Long-lasting battery
Display with almost no bezels
Multiple possibilities for connecting
High processing speed

No specialized GPU
Some tweaks are required for the trackpad.
#3. VivoBook Flip 14

| | |
| --- | --- |
| Processor | Intel Celeron Dual Core N4000 |
| RAM | 4 GB |
| Storage | 64 GB SSD |
| Display | 14-inch FHD |
| GPU | Integrated Intel UHD Graphics 600 |
| Battery | Up to 8 hours |
VivoBook Flip 14 is another amazing laptop that you can use without having to worry about performance or security. You can use the device both in the classroom and for homeschooling.
Using the appropriate software, you can even work in the cloud. In the 13-inch frame, the 14-inch Nano Edge full HD display looks stunning and creates stunning images. The thin Bezel all around it gives it more screen space and pixels. A 73 percent screen-to-body ratio and a 178° wide viewing angle are the results of the 8 mm Nano Edge design.
Although 64 GB of storage may not seem like much, it will provide you with enough room for all of your job files, home projects, and photo albums. With its USB 3.1 port, reversible USB Type C connector, micro USB port, and one HDMI port for lightning-fast data transfer, the system will provide you with countless connection options. Working on it for an entire day on a single charge is possible thanks to ASUS Super Battery technology.
The battery cannot be overcharged thanks to the innovative ASUS Battery Health Charging technology. You have the option of setting the State of Charge to 60%, 80%, or 100%. With its high-precision touch sensors, which are placed at 6 mm intervals rather than the 9 mm required by industry norms, the touchscreen feature will be able to detect even the smallest movements.
Pros
Cons

The battery life on this incredibly thin and light laptop is adequate.
The speakers sound loud and are extremely decent.
A more secure login is made possible by the fingerprint scanner.

Only 64 GB of the system's storage is functional, out of which 32 GB are available.
The system lacks standard USB ports like a 3.1 port.
#4. Apple MacBook Pro

| | |
| --- | --- |
| Processor | Apple M1 8-Core |
| RAM | 8 GB |
| Storage | 256 GB SSD |
| Display | 13.3-inch FHD Retina (2560 x 1600) |
| GPU | Integrated 8-Core |
| Battery | Up to 17 hours |
For homeschoolers, the new Apple MacBook Pro is the ideal laptop. Like every other MacBook introduced in the past few years, it has a standard all-metal unibody construction. An Apple M1 8-Core processor with a base CPU clock speed of 3.2GHz powers the computer.
The latest MacBook Pro uses the Integrated 8-Core for all of its graphic needs instead of having a separate graphics card. The notebook has 256GB of internal storage and 8GB of RAM. Please be aware that this machine's RAM and storage cannot be upgraded. Therefore, you must purchase a model that offers from the outset if you believe you need more storage and RAM.
It runs macOS, but the Bootcamp feature enables the user to install Windows OS. The device's 13-inch retina screen, which has a native 2K or 2560 x 1600p resolution and provides a wonderful viewing experience, has a resolution of 2K. This display is approved for HDR10 and Dolby Vision, providing a superb viewing experience for movies and web series, especially on services like Prime Video and Netflix.
Pros
Cons

Touch ID
Quick SSD storage
Support for Dolby Vision
Faster charging along with longer battery life

Just two USB port
Too expensive
#5. Microsoft Surface Pro 8

| | |
| --- | --- |
| Processor | 2.4GHz Intel Core i5-1135G7 |
| RAM | 8 GB |
| Storage | 128 GB SSD |
| Display | 13-inch Touch (2880 x 1920) |
| GPU | Integrated Intel Iris Xe |
| Battery | Up to 16 hours |
The most recent 2-in-1 notebook from the maker of Windows OS is the Microsoft Surface Pro 8. With features like Windows Hello face recognition, which provides a safe and secure unlocking process, this computer is definitely the finest one to purchase for the Windows experience.
The 11th Gen Intel Core i5 CPU, which powers the Microsoft Surface Pro 8, is effective and powerful and can handle the majority of the software that a homeschooler could utilize.
It uses an SSD and has 8GB RAM and 128GB of internal storage. Due to its unibody metal construction, this laptop stays cool even when used constantly.
Please be aware that the keyboard folio with a built-in trackpad must be purchased separately.
The Surface Pro 8's 13-inch touch-enabled display has a native resolution of 2880 x 1920 pixels and is completely covered in tempered glass for increased device safety. The device is powered by Windows 10 Home.
Pros
Cons

The performance of a laptop is top-notch
Touch screen with high resolution
Extremely compact and portable
Long-lasting battery

Costly accessories
No specialized GPU
#6. Lenovo Flex 5

| | |
| --- | --- |
| Processor | 2.0 GHz AMD Ryzen 7 4700U |
| RAM | 16 GB |
| Storage | 512 GB SSD |
| Display | 14-inch FHD IPS Touch (1920 x 1080) |
| GPU | Integrated AMD Radeon Graphics |
| Battery | Up to 9 hours |
The Chromebook is the simplest option for folks who don't want to deal with Windows or Mac OS laptops.
You can count on Chrome OS since it uses fewer resources and has greater battery life than a Windows laptop with the same specifications.
With the most recent Core i3 processor and 4GB of RAM, you can multitask without sacrificing quality.
Chromebooks work with web-based programs, so you actually don't require much storage capacity, even though the 64GB SD card has a modest amount of storage.
This laptop is perfect for people who wonder about a lot at home because of its lightweight and good 1080p display.
#7. Acer Chromebook Spin 13

| | |
| --- | --- |
| Processor | 3.4 GHz 8th Gen Intel i5 |
| RAM | 8 GB |
| Storage | 128 GB SSD |
| Display | 13.5-inch UHD (2256 x 1504) |
| GPU | Integrated Intel Graphics |
| Battery | Up to 10 hours |
One of the robust Chrome OS-powered laptops with a beautiful appearance and form factor is the Acer Chromebook Spin.
This laptop can handle the majority of the tasks a homeschooler may undertake or be interested in doing, thanks to its Intel Core i5 processor and 8GB of RAM.
If you need extra storage, a micro SD card slot allows you to extend the 128GB of built-in storage. Your children can play after finishing all of their schoolwork on this Chromebook because it can run simple Android games.
The 1080p resolution of this laptop won't let you down because it offers excellent color reproduction, and the screen is protected by tempered glass. The keyboard is very excellent and has a built-in trackpad. The Acer Chromebook Spin is a terrific option for parents seeking a decent laptop for their children because it has a great battery life of 10 hours on a single charge.
#8. HP ProBook X360 G1 EE

| | |
| --- | --- |
| Processor | Intel Celeron N3350 Dual-Core 1.1GHz |
| RAM | 4 GB |
| Storage | 64 GB SSD |
| Display | 11.6-inch FHD |
| GPU | Integrated Intel HD Graphics 500 |
| Battery | Up to 8 hours |
When you use a compact laptop for homeschooling, you can move around your house with ease, go outside for a lunchtime lesson, or take the laptop on a field trip. With the HP ProBook, the smallest laptop on the list with a tiny 11.6″ screen, you can perform all of these things and more.
It is powerful while being little. With its Intel Celeron N3350 Dual-Core 1.1GHz processor, it has 4GB RAM for increased multitasking power and dependable performance. Blended learning is promoted, and improved teacher collaboration is made possible by the convertible screen. Given that it barely weighs 3.2 pounds, it is specially made for efficient and effective schooling.
#9. Samsung Chromebook 3

| | |
| --- | --- |
| Processor | Intel atom x5-E8000 4 core processor |
| RAM | 4 GB |
| Storage | 32 GB eMMC |
| Display | 11.6 inches HD 1366 x 768 |
| GPU | Integrated Intel Graphics |
| Battery | Up to 11 hours |
The Samsung Chromebook 3 is a good option if you're searching for a beginner Chromebook for your child to enjoy his or her homeschooling. It accomplishes the task and is quick, easy, and uncomplicated. If your youngster spends a lot of time using G-Suite, this is the perfect gadget for them.
This Chromebook can be compared to a tablet with a keyboard. It is simple to use, simple to comprehend, and malware and viruses cannot infect it. Additionally, it receives free automatic updates. As a result, it serves as a fantastic first laptop for children.
#10. Dell Inspiron Chromebook 2-in-1

| | |
| --- | --- |
| Processor | Intel Core i3-8130U |
| RAM | 4 GB |
| Storage | 128 GB eMMC |
| Display | 14 inches UHD |
| GPU | Integrated Intel Graphics |
| Battery | Up to 10 hours |
One of the top PC manufacturers offers a sleek and portable Chromebook called the Dell Inspiron 2-in-1. This Dell Inspiron model has a contemporary appearance that appeals to a younger audience, much like most Chromebooks do.
It is a convertible, which means that the screen can be folded over to use as a tablet. This is ideal for homeschooling since you can take it with you on the go and not have to lug around a separate tablet.
Frequently Asked Questions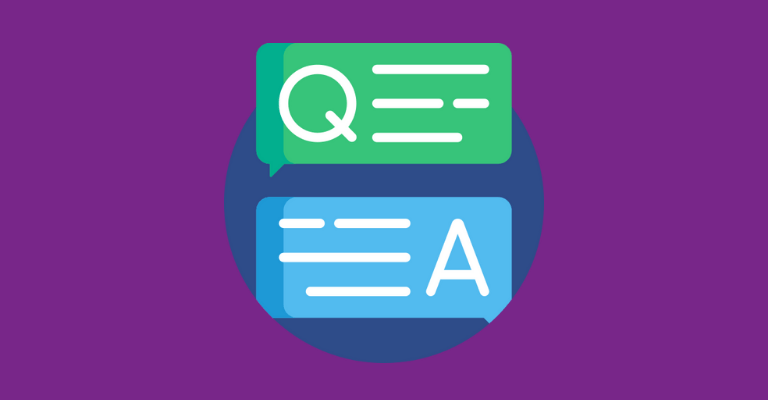 Are Chromebooks Good for Homeschooling?
Chromebook is an affordable computer option for homeschooling. However, keep in mind that it was designed to work best when connected to the internet. If you plan to use it offline, there may be some limitations.
Laptops vs. Desktops: Which is Best for Home School?
It depends on the individual needs of the student. If the student needs a portable device, a laptop might be the best option. If the student will be using it mostly for schoolwork, a desktop might be a better choice.
Do you Need a Laptop for Homeschooling?
Yes, a laptop is crucial for homeschooling because it will improve learning overall and make it simple to access a variety of free resources, online courses, and necessary curriculum.
Is a Mac Good for Homeschooling?
Macbooks are a great choice for students because of their privacy features as well as their long-lasting battery. But however, some software might not be available in macOS, so it is better to check whether your curriculum is suitable for the laptop.
Can Students Get a Free Laptop?
There are many organizations that offer free laptops for students in need. You can search online or contact your local school district to see if there are any programs available in your area. Additionally, some companies offer discounts on laptops for students. Be sure to do your research to find the best deal.
What Equipment is Needed for Homeschooling?
In addition to a laptop, you will need a printer, internet access, and some homeschooling curriculum. You might also want to consider investing in a whiteboard or dry-erase board to help with lesson planning.
Summing Up
The article discusses the best laptops for homeschooling in 2022. Some of the top contenders include the Acer Chromebook Spin 13, HP ProBook X360 G1 EE, and Samsung Chromebook 3. These laptops are all highly rated for their performance and battery life. They are perfect for students who need a portable device that can handle a variety of tasks. Ultimately, the best laptop for homeschooling depends on the individual needs of the student. There are many great options available on the market, so be sure to do your research before making a purchase.