The Notion has been a blessing for those who love to organize their life with some style. Since its inception in 2018, the note-taking and collaboration app has also helped many teams across organizations. The Notion has some awesome desktop and mobile apps as well. And you can pick from the thousands of templates you can choose from. Despite these excellent characteristics, Notion is not the perfect choice for everyone. It is also why you should know about the variety of Notion alternatives in the market. If you are a big fan of Notion, you may ask the following question:
Why Look for Notion Alternatives?
Here are some reasons to look for a Notion alternative:
Even though Notion is pretty versatile, it does not have many features you need for managing various projects. For instance, the platform has yet to include goal management and time tracking support. So, if you or your organization needs these features, you need something other than Notion.
There are many things you can integrate with Notion. However, Google Calendar integration is still missing from the table. If you hate switching back and forth between Google Calendar and Notion to manage your events/goals, you may use another tool instead of Notion.
Notion is not the best choice for file management, either. You may have trouble dealing with file exports and remote control. However, many applications offer these features in a superb package.
You can use an impressive variety of templates on Notion. However, some templates and functions are costly. With other tools, you may fulfill other functions without paying extra.
Last but not least, Notion is not free. While the personal plan is free, it does not offer many features, per se. So, if you need options like unlimited file uploads and unrestricted collaboration, you need to upgrade to a premium plan.
Even if these reasons do not apply to you, knowing what the best Notion alternatives can offer is good. It is possible that you can better organize your personal and professional life using the right tools.
Now that you know why we are doing this, shall we explore a list of the best free and paid Notion alternatives that you can use to be more productive?
Best Notion Alternatives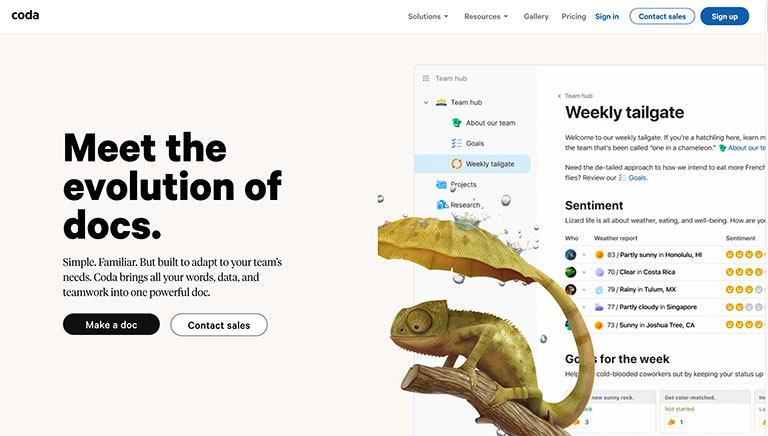 Used by organizations like The New York Times, Square, Figma, TED, Uber, and BuzzFeed, Coda is one of the best alternatives for Notion. Unlike Notion, though, Coda has its focus on collaboration and management. It has free and paid versions available, and all of them offer real-time collaboration. You can get started with a simple document and add almost everything you want to make it work.
If you are looking for a paid Notion alternative for your professional team, Coda has many things to offer.
Coda allows you to create hybrid docs that bring together the features of rich text, spreadsheets, and various database functions. Furthermore, you can collaborate on these documents and customize them as per the requirements.
The customization options on Coda deserve special attention, mainly if you handle many creative projects at once. However, if you have trouble getting started, you can always use the impressive collection of Coda templates.
You can use Coda to configure your workflow like never before. While doing so, you can use automation, collaboration, notifications, API, and alerts. Unlike Notion, Coda leaves room for plenty of integrations.
Dropbox, Gmail, Google Calendar, GitHub, Slack, Zoom, Shopify, and FedEx are only some of the many tools you can integrate with Coda. In addition, you can explore more integrations like Spotify based on why you use Coda in the first place.
Pricing
You can use the free account for basic note-taking and collaboration. But, if you need unrestricted access to the productivity-focused features, you need to upgrade. The pricing plans start from $10 per month.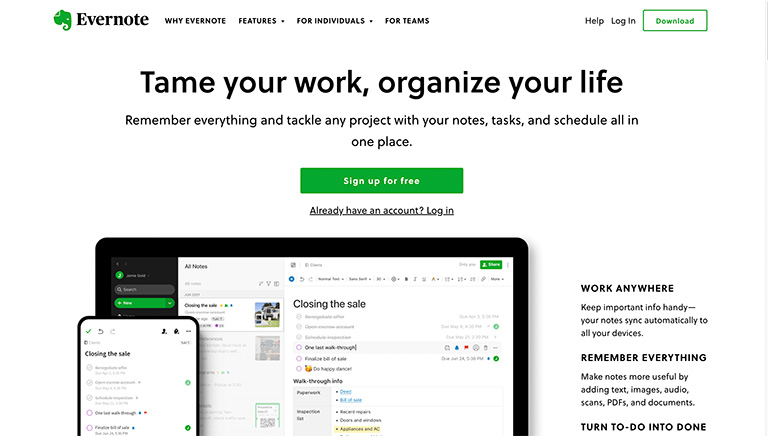 Evernote is probably one of the oldest Notion alternatives in the market. For years, it has been helping users manage their notes across multiple devices with ease. Over time, Evernote has acquired many features that make the platform suitable for professional instances. Thanks to the variety of customization options within the app, Evernote helps you convert a simple note into a happy productivity place.
If you need a supercharged note-taking app with advanced features, you cannot go wrong with Evernote.
Evernote is one of the best choices to keep your notes synced and organized on multiple devices. Its apps are available for Windows, macOS, Android, iOS, and more. Similarly, the Web Clipper lets you grab content from anywhere on the internet.
From business plans to project trackers and from support networks to Cornell notes, a wide variety of templates are available from Evernote. If you do not want to start from scratch, one of these templates will help you.
Unlike Notion and many other apps, Evernote offers scanning and optical character recognition tech within the app. You can also integrate Evernote with Google Drive, MS Teams, Zapier, Gmail, and Slack.
Evernote is relatively inexpensive compared to Notion or Coda. As a result, you do not have to spend a lot to keep your life organized. In addition to the free plan, a student-discount option is also available from the Evernote pricing structure.
Pricing
You can enjoy most of the Evernote features on the free version. However, if you need unlimited syncing and extra storage space, you can choose the Personal or Professional plan, which costs $5 a month.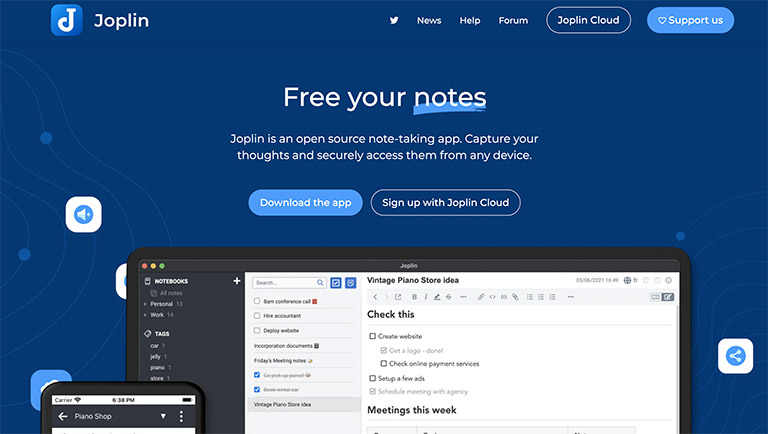 Joplin is one of the best free alternatives to Notion you can find today. It is an open-source note-taking app that does not offer many advanced features. However, Joplin will not let you down if you need a tool to organize your digital life and get maximum control. When you sign up, you get to choose between the native apps and the cloud-based version.
We recommend checking out Joplin if you need a free-of-cost note-taking organizer for personal needs.
With Joplin for your assistance, creating multimedia notes is easier than ever. You can easily add a variety of content, such as images, videos, PDF documents, and audio files. If you want to use Joplin for studies, you will also love the diagram/equation support.
Thanks to Joplin Cloud, you can share the documents with your friends or colleagues and enable real-time collaboration. While it does not have many integrations, multi-user editing works flawlessly on the app.
Like we saw in the case of Evernote, a powerful web clipper is available on Joplin as well. You can use this tool to convert an entire webpage into a Joplin document. Again, the extensions are available on both Chrome and Firefox.
Joplin apps are available for Android, iOS, macOS, Windows, and Linux. These apps are pretty sturdy and can help you keep things as productive as possible. Despite being free, Joplin ensures maximum security for your data through end-to-end encryption.
Pricing
Joplin is entirely free to use. You are not bound by any restrictions or upgrade notifications. So, it is excellent for teams on a budget.
OneNote from Microsoft has been a Notion alternative since its inception. If you are invested in the Microsoft ecosystem, OneNote is also the most suitable choice. You can use the app alongside other Microsoft products. As you may know, OneNote allows you to store all your data in the form of clips, text content, images, and documents.
Despite the limitation of options on the cloud front, OneNote remains one of the best Notion alternatives.
Efficient note-taking is one of the great things about Microsoft OneNote. It does not require much expertise. If you have used Office apps before, you can get started with OneNote in no time. It does not cost extra, either.
You can personalize your notes with the help of templates and other customization options. In recent years, OneNote has upped the game of templates. You can also use folders to keep as many notes as you want entirely organized.
If your organization uses Microsoft Teams, the OneNote elements are available everywhere. You may also know that Microsoft is planning a system-wide modular upgrade. So, investing in OneNote will make the onboarding process more straightforward.
However, automation is not the strongest forte of OneNote. It could use some work in the area, and you may suffer from a lack of smartness.
Pricing
Despite being a part of the Office Suite, Microsoft OneNote is available free of cost. You may need a premium subscription for advanced integration, though.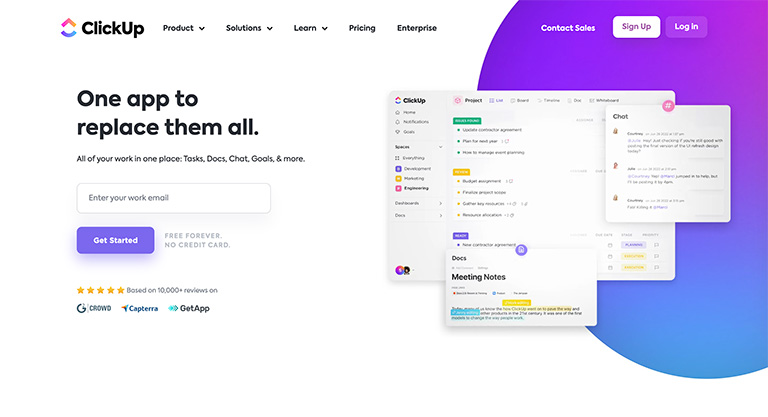 Another excellent alternative to Notion, ClickUp, brings together many of the features we have seen on the apps mentioned above. It aims to become an app that can replace a variety of them. You can use ClickUp to manage your tasks, documents, chats, goals, and more as an organization. All these options are available in an easy-to-use design.
We recommend checking out ClickUp if you want to supercharge your organization with productivity.
While being a single app, ClickUp offers advanced sections like project management, task organization, goal management, and viewing options. These sections can effectively replace tools like Asana, Jira, Slack, Google Hangouts, Lattice, and Trello.
ClickUp comes with one of the most advanced document makers out there. It is pretty intuitive, and you can add different elements with ease. Everything is available with a click — from banners to diagrams and dialog boxes to buttons.
Vast integration possibilities also make ClickUp one of the direct competitors to Notion. You can get data from apps like Slack, Google Chrome, Drive, Zoom, Teams, and Outlook. Thanks to automation, everything can be a part of your workflow in a minute.
ClickUp comes with some organization-centric features as well. You can find many templates and case studies that explain how to use ClickUp for everything.
Pricing
If you want limited options, the free plan is fine. However, the premium plans start at $5 per member per month.
Slab is the perfect choice for organizations that want to share knowledge across the team quickly. While it does not have many advanced features as the other Notion alternatives, Slab gets the job done. In addition to creating good-looking content that can be shared across your team, you can integrate Slab with apps like Asana, GitHub, and Trello.
Pricing
Slab uses a freemium pricing model, with the paid plans starting at $6.67 per user per month.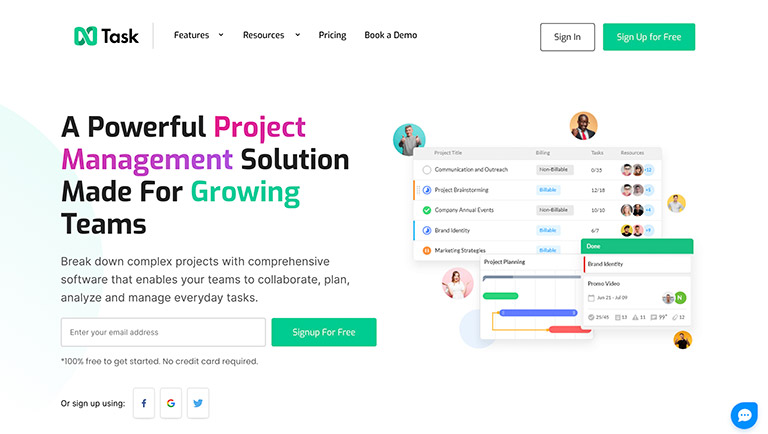 nTask is a Notion alternative for those who want to take task management to the next level. It focuses more on task management and analysis tasks with ease. You can insert an impressive variety of options into the app and make it more customized. The platform lets you use Kanban boards to ensure that your workflows are going smooth.
Pricing
Another freemium tool, Slab, has its paid plans starting at $3 per user per month.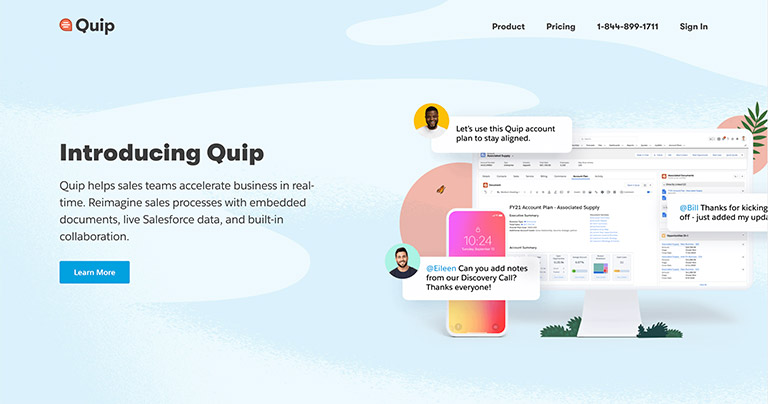 Quip is another platform that lets you create supercharged documents that your organization can view and collaborate on. You can think of Quip as a replica of Google Docs, but the focus is different here. You get to create documents that speed up the decision-making in your organization. This app is bound to make you more productive.
Pricing
Quip uses a premium pricing model, with the base plan available for $10 per user per month.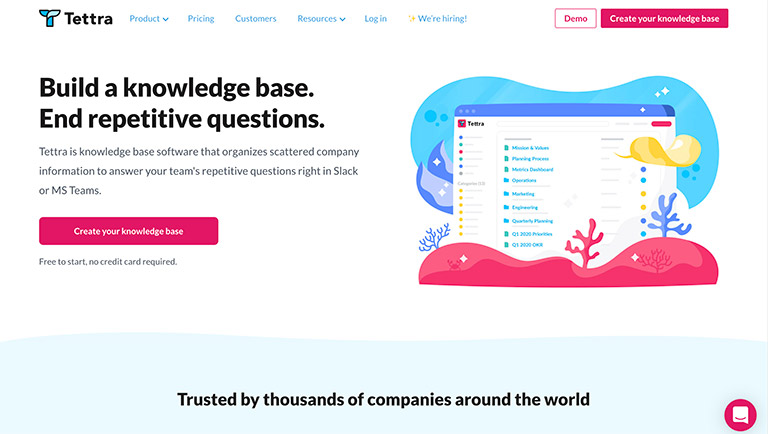 Tettra is another internal knowledge management system to replace Notion at the organizational level. The platform helps you create optimized workflows with the help of well-designed documents and elements. In addition, it is easy to import many aspects to the package and enable communication within your teams. You can also count on its rich integration options.
Pricing
Tettra is also powered by a freemium pricing model; the paid plans start at $8.33 per user per month.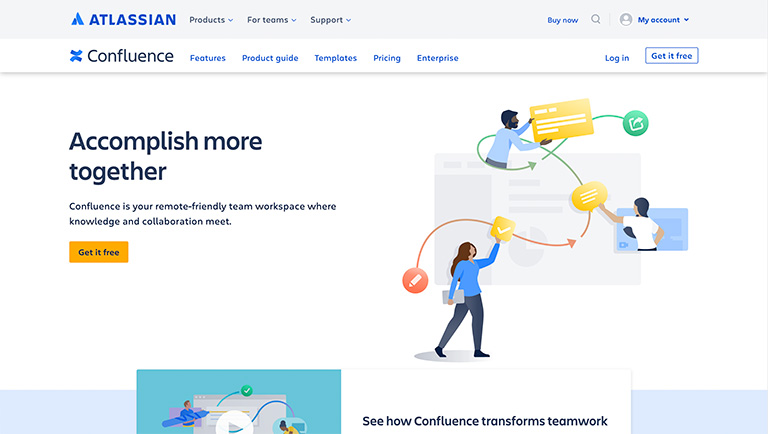 Confluence is another Notion alternative that you can count on for personal and professional needs. It offers several features that we have seen in the above-mentioned apps. For instance, you can use email integration, team management, document storage, and content management options. In addition, the simple UI makes things awesome for knowledge management as a whole.
Pricing
Confluence doesn't offer a free plan, but there is a free trial. Paid plans are available for $5 per month.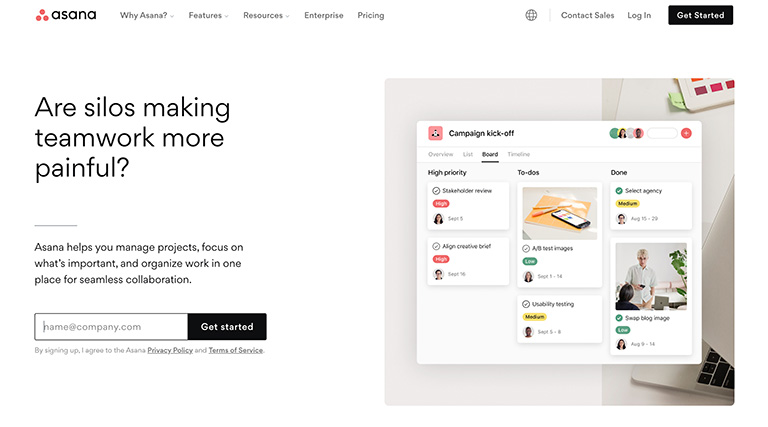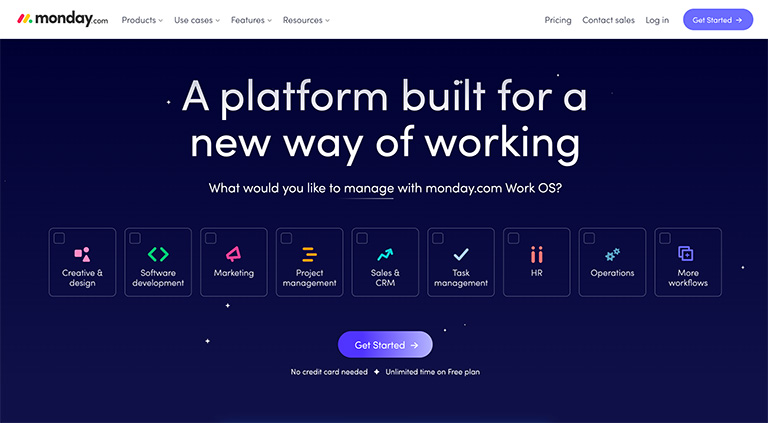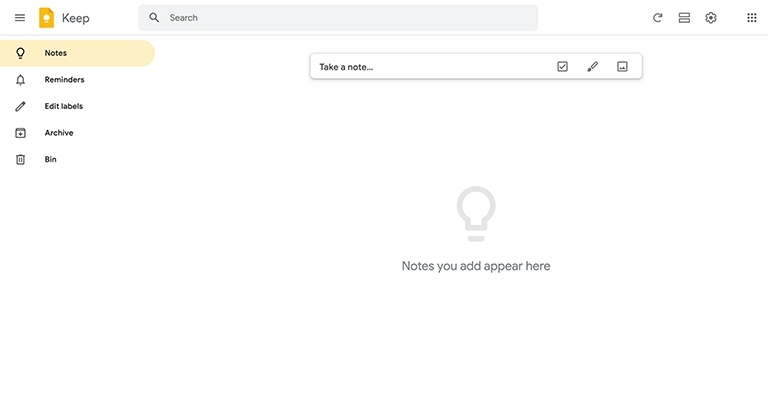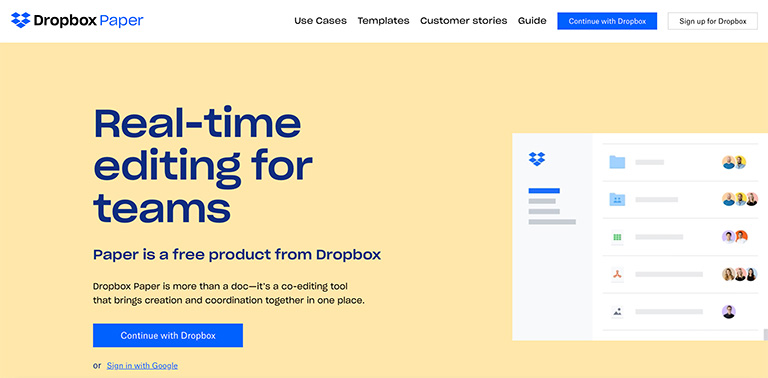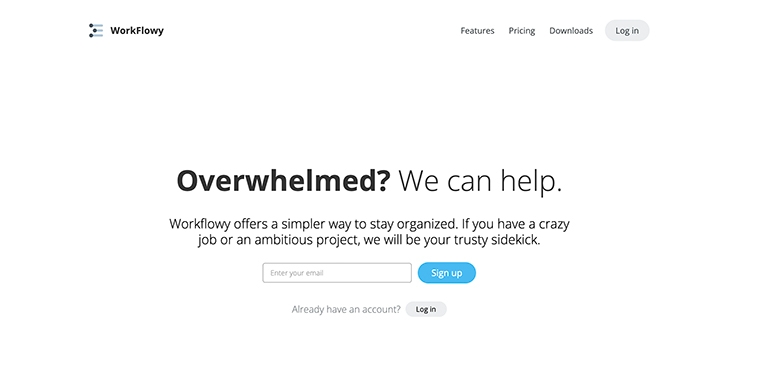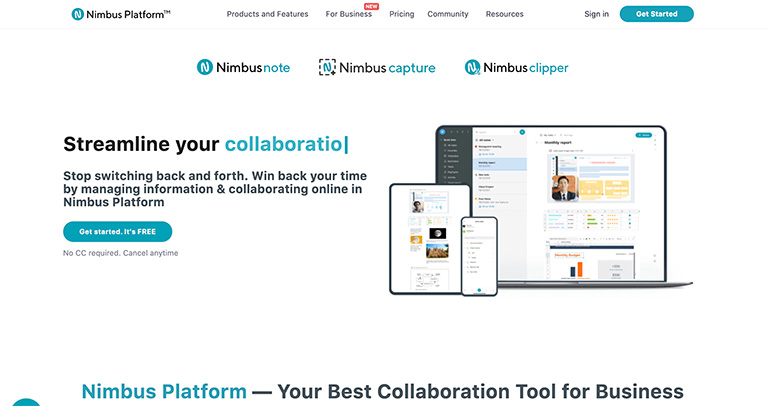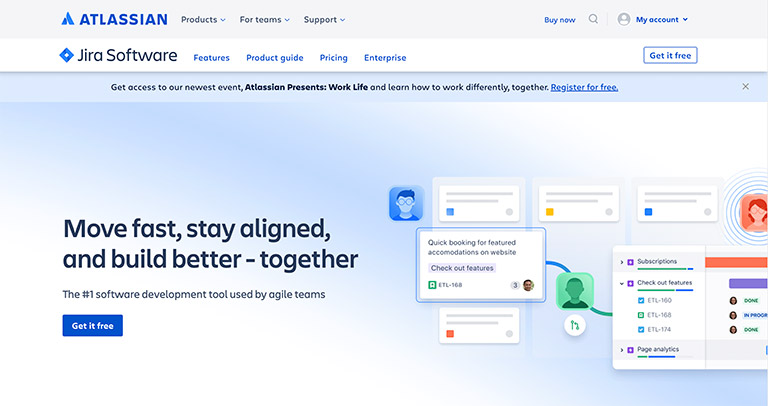 18. Trello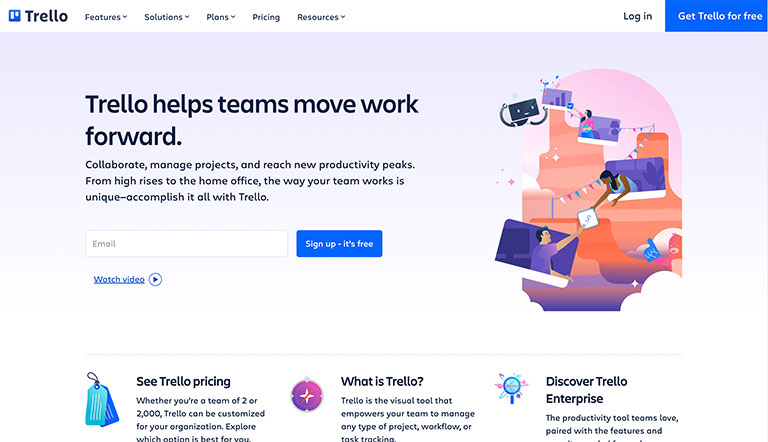 Frequently Asked Questions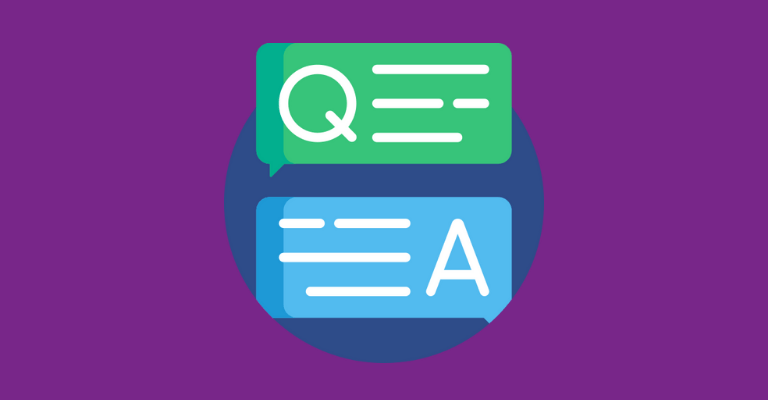 Is OneNote better than Notion?
In many ways, OneNote is better than Notion, primarily if you use other Microsoft products. For instance, OneNote lets you choose from various templates suitable for note-taking. There are options for scanning and OCR in the app.
Is ClickUp better than Notion?
Yes. ClickUp is better than Notion in many ways. Notion is a place where you can add your notes and organize them. However, the advanced project management options from ClickUp are helpful for organizations.
Can I use Notion without the internet?
Yes, once you have synced all the information, you can work on Notion without an internet connection. But a few features like templates will not be available on the platform.
Is Notion better than Google Calendar?
It is difficult to compare two apps like Notion and Google Calendar since both are designed for unique needs. However, you can add a calendar system on Notion, but the note-taking tools on Google Calendar are close to nothing.
Can Notion replace Evernote?
In the earlier days of Evernote, Notion could have replaced Evernote. However, nowadays, Evernote packs many features like document scanning, OCR, task management, etc. So, we don't think Notion can replace Evernote now.
Conclusion
As you can see, we have gone deep into the world of Notion alternatives like ClickUp, Joplin, Evernote, and Coda. We have also mentioned some of the other Notion alternatives that you can try out. Finally, we hope you find the note-taker management tool you would like to upgrade to from Notion.