Small business management is not simple. As the business owner, you have a lot of responsibilities, including developing your business plan, interacting with customers, managing your workforce, assigning work, and juggling many other tasks while also dealing with scores of critical messages. Also, you must have realised by this point that placing Post-It notes around your system is ineffective.
These organisational issues only worsen when you start to expand. So, if you're having difficulties keeping your composure right now, it's only going to get worse. Project management is essential to the expansion of small and medium-sized organisations. Small firms, as opposed to huge organisations, necessitate that their project managers handle a variety of duties. With so much on your plate, you want the best project management software for small teams to negotiate requirements and sustain efficiency. This post is here to help you find the most suitable project management tools for small teams to cater to almost all your needs.
1. GanttPro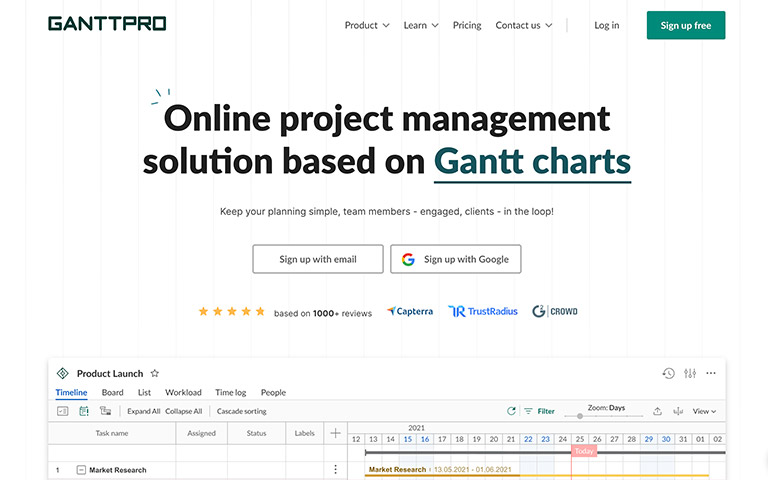 GanttPro is a project management application that supports small teams in project planning, monitoring, and collaboration. Teams can identify what has to be done when thanks to a Gantt chart that depicts project timeframes and dependencies. Additionally, it provides capabilities for work management, group collaboration, and file sharing. It is fairly simple to set up and can most likely be ready in an hour or two. Users of the programme can invite coworkers to Gantt charts, which they can then edit when permission has been authorized.
2. LiquidPlanner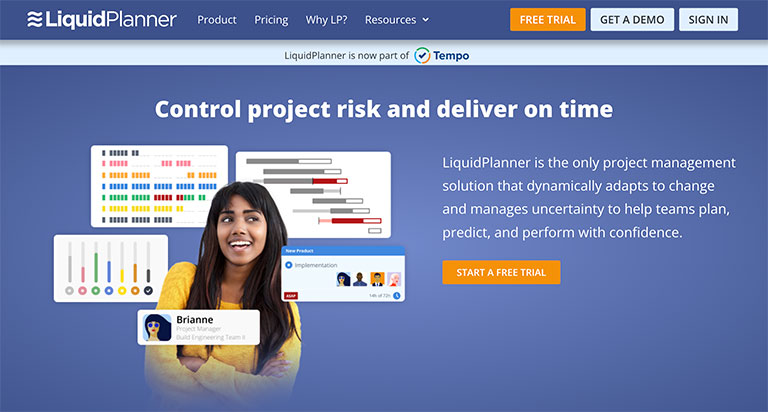 One of the most eye-catching and sophisticated work-management tools available right now is LiquidPlanner. LiquidPlanner provides a significant payout for those who completely commit to its complexity even if it is highly specialised and may take some time and effort to master.
You can build and label a project, detail it, allocate it to different team members, establish timeframes, add milestones, and a lot more. In addition, tasks can have subtasks, and projects can have subprojects. You also have the opportunity to customise your dashboard in LiquidPlanner because there are so many options that it might be simple to get overwhelmed. To know more about the different LiquidPlanner alternatives, click here.
3. Teamwork Projects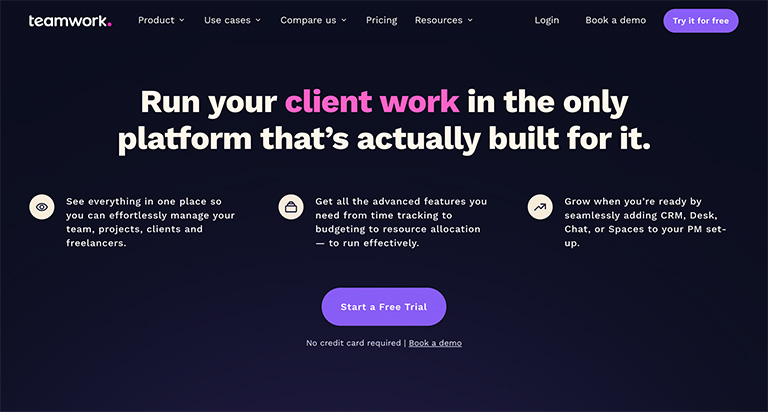 One of the better project management tools available, especially for small enterprises, is Teamwork Projects. By providing the team members with an easy interface that has all the tools required to handle projects, this online platform alleviates some of the problems associated with project management. Additionally, it allows you to charge clients, monitor employee time, and do much more – all from a straightforward interface.
It is still serious yet has a modern, clever design. For those who like seeing things visually, features like colour coding make it a wonderful tool.
4. Nifty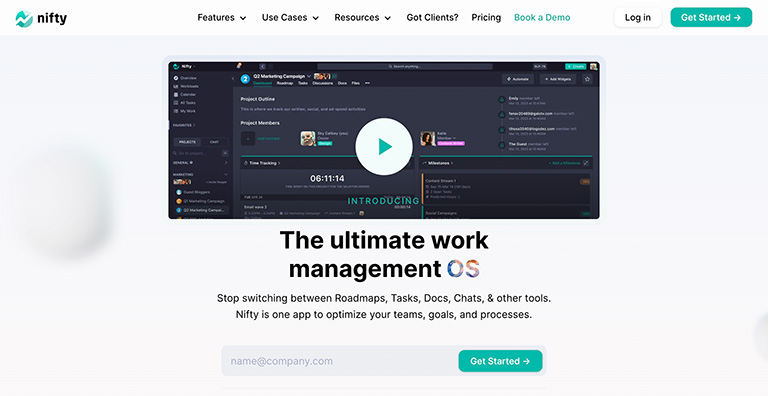 Nifty is a cloud-based solution that provides communication, job management, and workload planning in addition to having a wide range of capabilities for effective project management. The programme is simple to use and features a straightforward user interface. Nifty also offers interaction with several other essential apps, like Google Suite, Slack, and Zoom, to enable you to have a better project management workflow.
To elevate the quality of your team's work, you can quickly build project milestones, portfolios, and task dependencies with Nifty. Even more, features are included in the Pro and Business subscriptions! Time monitoring, budget tracking, and detailed reporting are a few of them.
5. Zoho Projects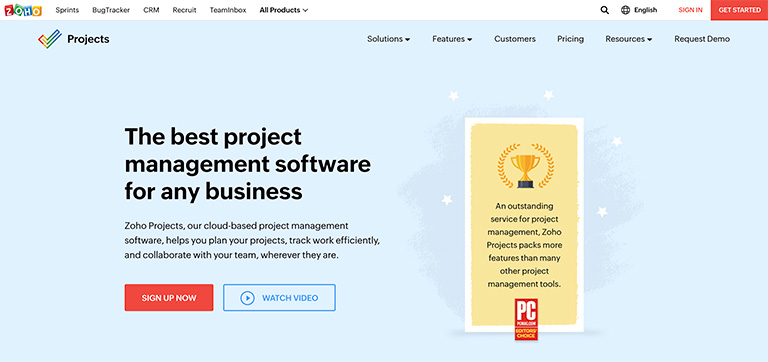 You can quickly create, manage, and collaborate on your projects with the help of the free online project management application Zoho projects. You can simplify large projects into readily manageable components with the use of features like milestones and task lists. You also have more precise control over dependencies, repeating tasks, and subtasks using this platform.
The software offers lots of space to build and manage even the most complicated projects and setting up projects is straightforward. You always have the proper tools at your fingertips thanks to the intuitive interface. Additionally, you can modify your dashboard to highlight the charts and updates that you need to view first.
6. Freedcamp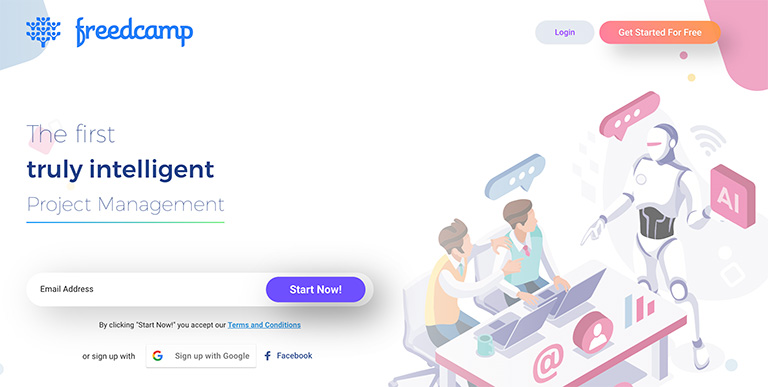 Freedcamp separates apart from other project management systems by integrating all of its features into one. With issue tracking and timekeeping added on top, it covers pretty almost everything from action items and Kanban panels to calendars and milestones.
All essential features are included in the free plan. In addition to white labelling, which allows you to modify the app's appearance by including your company logo and utilising a custom URL, premium functionality also offers features like invoicing and CRM functionalities.
7. ClickUp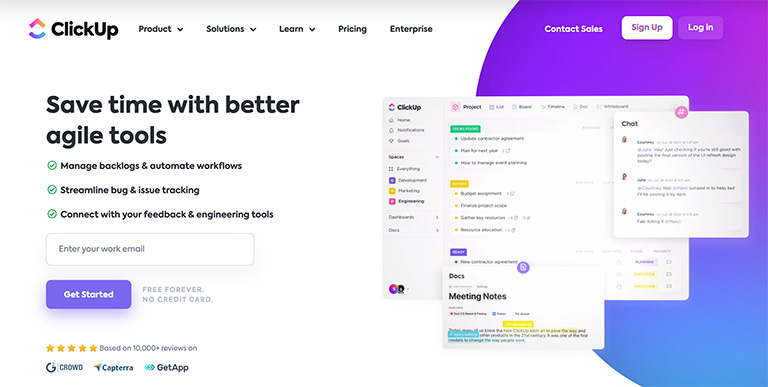 The free plan of the effective project management and collaboration application ClickUp offers more than many other apps do with their more expensive alternatives making it an ideal one for small teams.
Users can create customised views based on their particular workflow, add customized fields, give tasks objectives and priority, and turn team members' suggestions and comments into tasks or subtasks.
Along with native connectivity with hundreds of other programmes, other capabilities include time tracking, file transfer, and compatibility for Integromat and Zapier.
8. Airtable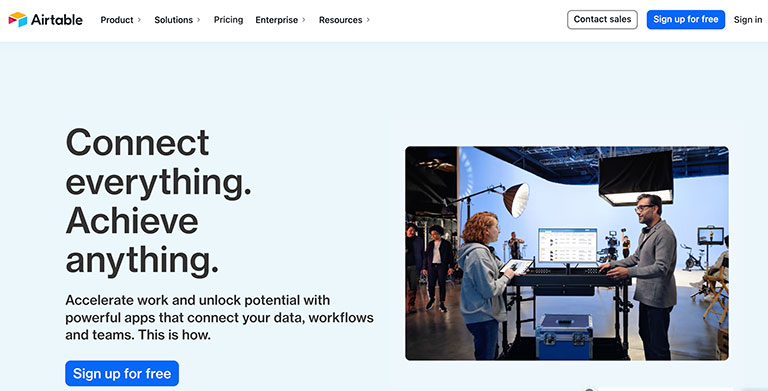 Built on a spreadsheet framework, Airtable is a project management tool with a high degree of customizability. Users now can link records between project tabs from the same workspace thanks to this feature. Users can connect files to the spreadsheet view and organise the columns and rows by factors such as the project deadline, user, ownership, state, or severity level to utilise it as a project database.
Graph, kanban, calendar, and portfolio views are just a few of the numerous visualisation and organisation options that Airtable gives customers. Users also have accessibility to Airtable "blocks" that offer extra features like mapping/geocoding, timesheets, colour coding, and the ability to develop pivot tables on higher price plans.
9. JIRA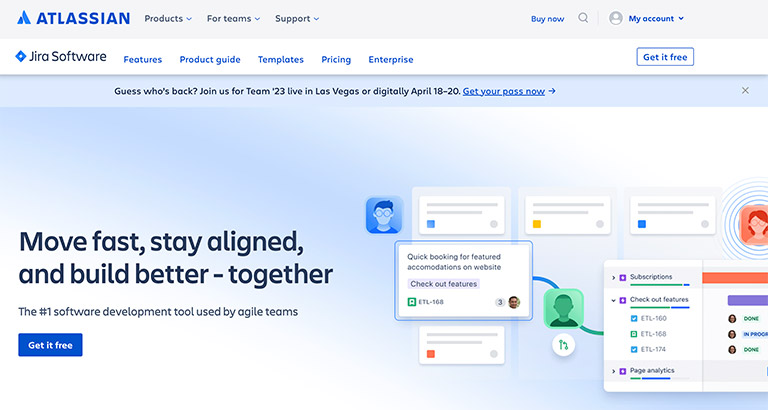 Jira is a software for project management that is popular among Agile teams. The tool is meant to assist users in capturing, allocating, and prioritising their work. Furthermore, it enables the user to control the whole application development process, ensuring that all areas are covered from idea to launch.
Furthermore, its user-friendly design promotes teamwork and allows you to complete tasks efficiently. Jira may be used by the team at all levels, from planning to tracking to the deployment of effective software. Jira allows you to schedule sprints, generate user stories, and assign duties to team members. Jira also allows you to prioritise and analyse your team's work in true context and with transparency.
10. actiTIME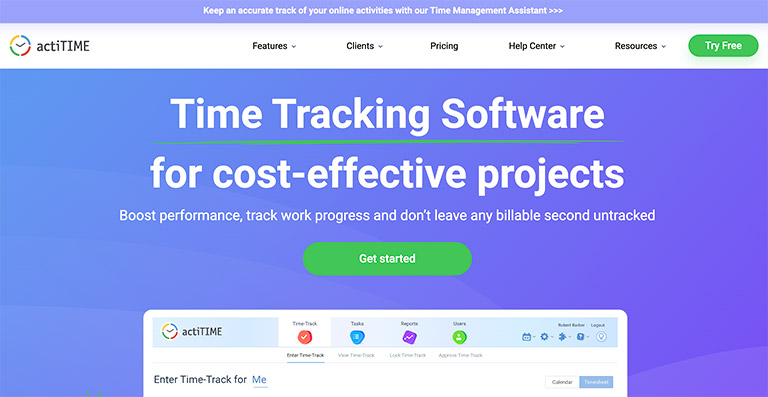 actiTIME is a straightforward timesheet tool with extensive project management capabilities. It enables administrators to plan projects, set tasks, divide workloads among staff, monitor their progress, and rapidly identify any issues with team performance.
Furthermore, actiTIME's extensive reporting system gives significant insights into team productivity, time usage trends, project expenses, and revenues. The product is extremely inexpensive and is accessible as a cloud solution as well as a self-hosted package. Furthermore, teams of up to three persons can utilise the basic edition of actiTIME for free, making it an excellent starting point for smaller teams.
11. Basecamp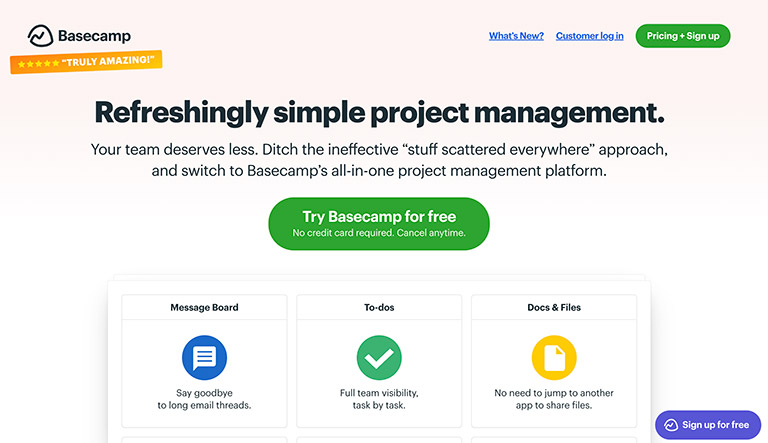 Basecamp is a popular, frequently used, and detailed work management solution that allows you to organise everything. It accomplishes this by offering a broad perspective of everything going on in your organisation on your home page, and from there you can drill down to obtain additional specifics on projects, teams, and communication.
Basecamp enables you to share files, keep track of activities in the process, and much more. It provides teams with a more effective approach to collaborating than email by using a bulletin board, task list, event schedule, and chat room.
Overall, it a good software if your team is looking for a freeform setting to boost teamwork.
12. Asana
The majority of productivity advocates use Asana. This online solution for team collaboration is adept at both workflow management and task management in its nitty-gritty details. Asana is a great tool for organising tasks even if it lacks Gantt charts, time-tracking, and a few other sophisticated features for managing projects explicitly, as in project management software.
It features a clean, well-organized layout with just the right amount of colour and design to avoid seeming crowded. It also contains some pleasant treats, such as occasionally seeing happy unicorns on screen.
Although there are more possibilities besides those on this list, it is preferable to base your decision on important aspects that are particular to your business, team, and projects. This is because each organisation has a unique demand and may necessitate the need for specific platforms to manage their projects. So, ensure to make a wise choice.