Google has been for some time now reorganizing its offering to business and professional users. Starting in the year 2020, G Suite came to be known as Google Workspace. It was no longer the free service that it was earlier. Users are hoping that Google would offer some sort of free to use Google Workspace alternatives services later on which could mean a loss of functionality when compared to the free G Suite Legacy Edition.
It is to be noted that Google Workspace is a paid service. There would always be people who do not derive value from the subscriptions simply because they might not make use of the entire functions of the Workspace. For those desirous of using G Suite only for the video conferencing facility, there are alternatives that serve the purpose at no cost or minimal cost to the user.
I recently explored alternatives for Google Workspace, especially the cost-effective ones. I actually found so many with similar productivity features!
Below are some of the best Google Workspace alternatives. Some of them are free to use but interestingly, most of them work out cheaper than Google Workspace in the long run. Not bad at all!
Best Google Workspace Alternatives
1. Zoho Workplace
This is a package that competes with Google Workspaces for its ability to integrate with third-party applications, which in turn provides for an enhanced user experience. The integrated office suite includes a word processor, web conferencing tools, email hosting platforms, chat functionality, and more.
If you signup using this link you will get $100 in Zoho Wallet credits that they can use to purchase their subscription.
Pricing
It is Google Workspace free alternative, you can use it
free for the first 5 users
thereafter it is billed at $3 per user per month and to be paid annually. The minimalistic user interface is going to get its own share of fan following as well. Also if you signup using the link above, you will get $100 in Zoho Wallet credits that they can use to purchase their subscription.
2. Microsoft 365
Microsoft offers a complete solution that encompasses applications like Word, Excel, and PowerPoint for making and editing documents. Additional tools that can be used for collaboration include Calendar, Forms, OneDrive Storage, Skype Video Calls, and Teams. There are a few automation tools that come with the Microsoft 365 package and they do integrate well with the offering as a whole.
Microsoft 365 is comparable with sites like Google Workspace as it enables collaboration at the higher level and teamwork at the low end. The wide use of Microsoft Office Suite does make this application suited for use by practically everyone without any additional familiarization. Thus, people can start working in full flow right from the word go.
One of the advantages of Microsoft 365 is the large user base that it can accommodate without using up additional resources such as bandwidth and data use. On offer too is a generous cloud space that saves on extra billings and integrates directly into the software application.
Pricing
So typical of Microsoft that it
does not offer a free version
of the Microsoft 365 package. People desirous of using the Microsoft Office utilities can use office.com to have free access to them. Plans start at a lowly $6 per user per month and notch up to $22 per user per month for the Business Premium version. It is possible to combine the Microsoft 365 package with the One Drive storage with a payment of $8.25 per user per month which is good value for money.
3. ONLYOFFICE Workspace
This is a G Suite alternative that would not cost the user anything to start out with. It is available as a cloud-based application as well as an on-premise facility. The availability of the ONLYOFFICE document editors is the equivalent of Google's facility to produce Docs, Sheets, and PowerPoint presentations. Thus, ONLYOFFICE is the most preferred alternative to the G-suite for its ability to offer compatible solutions to Microsoft and Google products.
Files can be shared for commenting, editing, viewing, reviewing, as also custom filtering, and form filling. The easy compatibility with third-party software like Telegram, Mendeley, and Zotero only adds to the attraction that people have for the ONLYOFFICE offering.
ONLYOFFICE allows document management and permits collaboration on common documents all in one space. With the availability of encryption, it is possible to offer added security to the document exchange between collaborators. The application has a calendar, CRM System, social network, and corporate mail built into it. There is a further facility to integrate popular cloud storage facilities like Dropbox or Google Drive.
Pricing
On offer to beginners is free to use version of ONLYOFFICE facility that does allow common collaborations and teamwork. Business users would be charged upwards of $5 per user per month whereas enterprise users would be billed $8 per user per month and upwards.
4. Asana
If it is a complete project management software application that is being sought after, then Asana would be the right choice for many. Gant Charts, Kanban-style boards, Calendars, forms, etc. help users to streamline and automate daily tasks.
There are a number of custom templates that can be put to use or it is possible to create custom ones for everyday utility. The ability to group tasks according to headings, and the facility to assign tasks individually also add to the attraction of the product. With the calendar facility, it is possible to create a timeline for the effective implementation of the project. There is a fair bit of automation on offer with the facility to automate the most commonly done tasks on Asana.
Pricing
Asana is completely free for the most basic users of the product. There is a fee starting at $10.99 per user per month for the premium offering and the enterprise version works out to $24.99 per user per month. So, it is quite possible to pick out a package that suits the needs of the user all the time. It must be said that the pricing flexibility makes this one of the best alternatives to Google Workspace.
5. Wrike
With its sharp focus on Gantt Charts, Wrike is the complete project management software application. It is possible to create collaborations between participants of a project and the stress is on the completion of tasks and sub-tasks on time and within budgets. Users get to access performance indicators that are usually presented in the form of infographics which in turn gives a focus to the management of projects.
With tasks, due dates, projects, and dashboards, Wrike has been one of the most promising Gsuite alternatives. A visual approach to project management ensures that it is always the relative picture that is presented to the user and not just a set of numbers. Since a lot of activities in project management are relative and subjective, a visual approach does have its uses and conveniences too.
One of the most notable features is that Wrike has a time tracker. This feature is often included in competing products like Asana and even Google as third-party integration. With Wrike being compatible with a lot of products like MS Teams, Salesforce, Google Drive, etc., it is just the most suited application for project management.
Pricing
On offer is a free plan that provides up to 2 GB of storage space and most of the start-up functions of the platform. In a professional plan that caters to people that gets to use Wrike for daily work, the cost would be $9.80 per user per month. The business plan starts at $24.80 per user per month and then there is the Enterprise plan to which a personalized quote can be requested from the developer. The higher-end plans provide a greater cloud storage capacity and offer far easier and seamless integrations with other third-party software.
6. Monday.com
This is a highly customizable and highly collaborative project management software package. Users can adapt it to suit the requirements of each individual project as well as using automation to automate most of the daily and repetitive actions. For the level of sophistication that it provides the managers, it is a cost-effective solution as well.
A fairly large set of integrations with other software platforms make Monday.com one of the most flexible yet versatile projects management software to be had and at a budget.
Pricing
On offer is a zero-cost package for individuals and it would be advisable for those starting out on a project management application to start with this. Then comes the basic plan at starts at a low end of $8 per user per month and goes all the way to $16 per user for the Professional version. There is an enterprise version on offer which is priced on a custom basis and can be had by contacting the vendor.
7. OpenProject
This project management software is only available as an on-premise installation and uses cloud servers to the least possible extent. With an accent on security and confidentiality, the application can be used for a variety of purposes, including project scheduling and its collaborative uses.
There is on offer a zero-cost version as well as an enterprise version that starts at $6.75 per user per month and is to be paid on an annual basis. It is one of the most economical packages for its powerful dashboards and easy-to-use templates.
8. Jira
Jira is best seen as a workspace environment that allows managers to allocate and monitor work on a real-time basis. It is a particular favorite with IT companies as it is mainly tailored around their needs.
Free plans are available for up to 10 collaborators and it is possible to integrate Scrum and Kanban boards into the product as well. The premium and high-end packages start at $14 per user per month.
9. Rackspace
Rackspace is a cost-effective alternative to Google Workspaces. The most basic package starts at $2.99 per user per month and upwards. With the provision of an email host package, this could well be what most companies and enterprises look to when needing a cloud solution for their office needs.
There are several limitations to Rackspace when compared to Google Workspaces but they are compensated for by providing additional email accounts and the support of larger attachments as well.
10. Slack
Released in the April of 2013, Slack has been a leading contributor to project management and its support to companies and individuals. The strong aspect of the package is an intuitive user interface that allows the monitoring and control of projects all from a single dashboard.
Slack is one of the most economical packages for use as the basic version comes as a free-to-use application. The enterprise versions cost $6.67 per user per month and are billed annually.
Frequently Asked Questions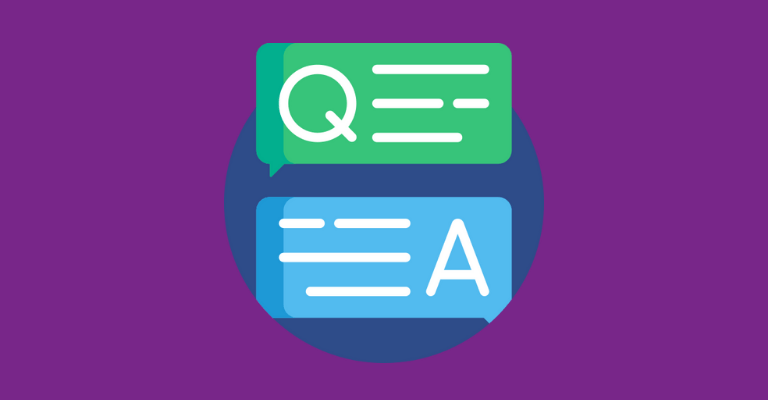 Is there any G Suite free alternative?
When it comes to alternatives to the G suite, there are more than ample choices for the user. Some services are free for a certain number of users. It is possible to pick out one from among the choices listed above and ensure that the functionality of the G Suite is not lost out.
Google Workspace Alternative: Conclusion
As can be seen from the above, a customer or user wanting to have an alternative to Google Workspaces would have more and sufficient choices to pick from. It is for the individual user to understand his priorities and choose one that suits his budget as well. Each package has its own individual strong points, and it must be stressed that there really isn't a preferred choice at any one time.