Do you need to hold a meeting with people in different locations? If so, video conferencing software may be the answer for you. Video conferencing is a great way to connect with colleagues and clients from anywhere in the world. In the era of a global pandemic, video conferencing apps have evolved as a life savior for many organizations and individuals.
With so many different options available, it can be hard to decide which one is right for you. That's why, to ease your work, we have compiled a list of the best video conferencing applications available on the internet.
If you are looking for robust video conferencing software, look no further. In this blog post, we will discuss 10 of the best options on the market. We'll take a look at both free and paid software, so you can find the perfect option for your needs.
What to Look for in a Video Conferencing Software?
While getting a video conferencing application for yourself or your company, you cannot just randomly pick a popular one and go for it. There are certain factors that you must consider before making a decision. Here are those:
The number of people you want to include in the conference: Some conferencing software can only handle a certain number of participants, so it is important that you find one that will work for your needs.
The platform it runs on: This is one of the important factors. Some programs are only available for Windows or Mac, while others are cross-platform and can be used on any device or OS. So, choose a video conferencing application that is compatible with your and your attendees' device.
Features offered: Not all video conferencing software is created equal. They come with different features such as screen sharing, screen recording, live streaming, presentation, and more. Make sure the application you choose has all the features you need.
Quality: The quality of the video and audio is also important. Make sure to choose a package that offers high-quality video and audio for the best conference experience.
The price: Just like anything else, video conferencing software comes in a variety of price points. Choose the one that is best for your budget.
10 Best Video Conferencing Applications
Now that we have gone over what to look for let's take a look at our top ten picks.
#1 Zoom Meetings
Zoom is our top pick for video conferencing software. It has a simple and easy to use interface, making it perfect for both small and large groups. It also offers a wide range of features, including HD video conferencing, screen sharing, and recording. Apart from that, it is also one of the most affordable options on the market.
The free plan of Zoom offers up to 100 participants with a time constraint of 40 minutes per meeting, which is more than sufficient for a small to medium level organization. However, if you want more from it for a large team, the paid plan starts from $149.90 per year.
Pros
Excellent features for both host and clients
Free version is pretty robust
Easy to use
Prompt support
Cons
Privacy concerns
Can't add description or meeting agenda to invite from the app
#2 Google Meet
Google Meet is a great option for those who are already familiar with the Google Suite. It integrates well with other G Suite applications and is very easy to use. It offers all the features you would expect from video conferencing software, such as HD video and audio, screen sharing, and more. However, to utilize its full potential you need a Google Workspace subscription.
Pros
App installation not required
Integrates with Google Workspace and other Google apps
Comes with document integration
Can save recordings to Google Drive
Cons
No transcription feature
Requires Google Workspace subscription for advanced features
#3 Cisco WebEx
One of the most popular video conferencing software is Cisco WebEx. It offers a lot of features, such as the ability to share your screen, record meetings, and use drawing tools. It also integrates well with other applications, such as Salesforce and Google Docs. Moreover, it is easy to use and can be accessed from any device or computer. The pricing starts from $13.50/host/month.
Pros
Amazing user interface
Robust App sharing and whiteboard feature
Comes with cloud recording
Cons
Cloud storage limited
Price on higher-end
#4 Slack
Slack is a messaging app for teams that allows you to communicate with coworkers and collaborate on projects. With Slack, you can create channels to organize your work, invite coworkers to join a conversation, share files and integrate with other apps. The video-conferencing is not an in-built functionality but an add-on which can be pretty beneficial if your organization is already using it. The free version allows you to have unlimited one-to-one meetings. You can also add up to 15 members. For a larger meeting, you can get a pro plan which starts from $2.67/month.
Pros
Highly customizable
Integrated with many other collaborative apps
Good features set
Cons
Not primarily for video conferencing
Little expensive
#5 Microsoft Teams
Microsoft Teams is a cloud-based collaboration platform that provides a hub for teamwork. You can create channels to organize your work, invite coworkers to join a conversation, share files and integrate with other Office 365 apps.
Microsoft Teams is a great option for businesses that want to get started with video conferencing. it offers all the features you need to have a successful conference call. The free plan allows you to have unlimited group meetings for up to 60 minutes with up to 100 participants per conference. You can also upgrade to a paid plan if you need more features which starts from $4/user/month.
Pros
One of the best for large organization
Integrated with Microsoft apps
Can be integrated with plenty of apps
Cons
Not a best of interface
Not much effective when non-Microsoft apps are connected
#6 GoToMeeting
Another great video conferencing software is GoToMeeting. It offers a great user experience with high-quality video and audio. The software is easy to use and can be accessed from any device or operating system. GoToMeeting also integrates well with other software, making it a great choice for businesses. The Smart Meeting Assistant of GoToMeeting allows you to generate automated transcription and record meetings. The pricing starts at $14/month for a group of up to 10 participants and $29/month for a bigger group meeting of up to 150 participants.
Pros
Large number of attendees at a lower price
Amazing feature set
Unlimited Cloud Recording
Good assistant
Cons
Inaccurate transcription
Webinar not included in same app
#7 Skype
Skype is a well-known video conferencing software and is used by millions of people around the world. It is developed and marketed by the technological giant Microsoft. The Skype app is available for download on any device or operating system. Skype offers high-quality video and audio and allows you to have group meetings with up to 100 participants for free. You can also share your screen with participants during a meeting.
Pros
Group and one-to-one free video calling.
Real-time translation
Good sound and image quality
Screen sharing with good FPS
Cons
Less number of attendees
Not good for presentation
#8 Kumospace
Kumospace is an online platform for virtual meetings and events. It offers a spatial environment where participants can move and interact. Key features include spatial audio functions, customizable rooms, and the integration of third-party tools. It is suitable for networking events, team meetings, and conferences.
#9 Zoho Meeting
Zoho Meeting is a powerful online meeting software that helps you hold online meetings with up to 500 participants. It lets you share your screen with other participants, so everyone can see the same thing. You can also chat with other participants during the meeting. Zoho Meeting is easy to use and it works well on both desktops and mobile devices. It's one of the most popular online meeting software out there. It is popularly known for conducting online seminars. The price for an online seminar starts from $16/month for 25 attendees.
Pros
Inexpensive than its competitors.
Great for conducting seminars
Up to 40 simultaneous video feeds
Cons
No whiteboard feature
Other Apps integration not allowed
#10 Intermedia AnyMeeting
Intermedia AnyMeeting is a great video conferencing software for small businesses. If you're looking for a video conferencing software that is both powerful and easy to use, then Intermedia AnyMeeting is a great option. It offers all the features you need, such as HD video and audio, screen sharing, and more. And because it's so easy to use, you'll be up and running in no time.
Another great thing about Intermedia AnyMeeting is that all its features can be accessed through a browser. The free version only allows 4 attendees to a video meeting. You can get started with a Basic plan for just $9.99 per month. This plan includes all the features you need to have a successful video conference.
Pros
Can add 200+ attendees
Screen sharing from browser
Auto transcription
Amazing Whiteboard feature
Cons
Webinar need to integrated separately
#11 RingCentral Video
It is no secret that RingCentral is one of the best video conferencing software providers out there. In addition to its user-friendly interface and great features, RingCentral is also one of the most affordable options on the market. Its free version is arguably the best as it offers a lot. You don't require an account to join calls, neither you require any application. The paid plan starts from $19.99/user/month.
Pros
No application or account required for joining the meeting
Easy to switch to audio or video call
Free version is pretty good
Cons
No whiteboard feature
A bit clumsy UI
Frequently Asked Questions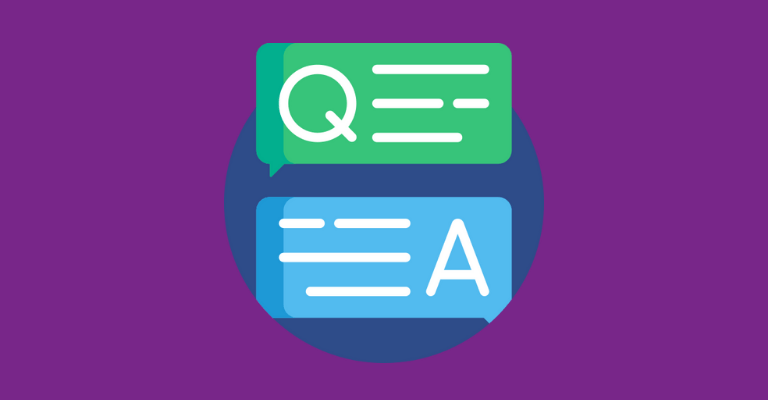 Which Software Is Best for Video Conferencing?
When it comes to video conferencing, there is no single choice. Many applications are great with their own set of features. The software listed in this post are the top 10 best ones.
Is Zoom the Best Video Conference?
Zoom is one of the best and most robust video conferencing applications. It comes with an amazing set of features.
Which Video Conferencing Has the Most Users?
Currently, Zoom is leading with the largest video conferencing participants. In 2021, it had 350+ million participants per day. If you want to implement a hybrid work environment then Zoom is the best choice.
What Is the Best Free Platform for Video Conferencing?
Skype can be considered the best free video conferencing platform.
Which Is Better, Skype or Zoom?
Both Skype and Zoom are pretty robust with their own features and performance. However, when it comes to medium to large organization-level meetings, Zoom is one you should prefer.
Conclusion
There you have it, the 10 best video conferencing software. So, which one is right for you? It really depends on your needs and budget. But, no matter which one you choose, you can ensure that you'll get a quality product that will help you with your online meetings.