You need a domain name for your blog. That's the name people will type into their browser address bar to get to your site. Every online site needs a domain name. Whether it is a small hobby website, a large corporate company such as Google, or your blog – it needs a domain name. In this first part of how to start a blog quickly, we will explain how to choose a domain name and the mechanics of registering it. If you already have a domain name then skip this step and move to step 2.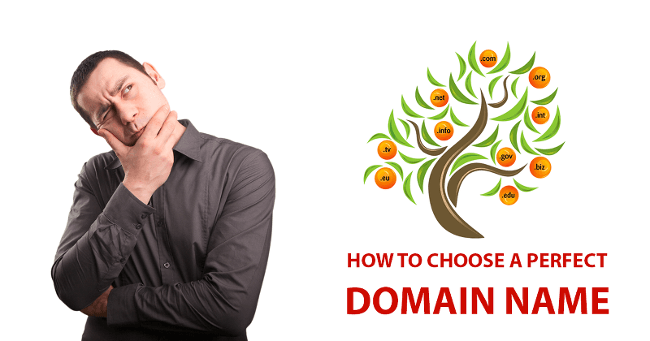 This name consists of two parts: the name of your site/blog and the TDL. The Top Level Domain (or domain name extension) is the .com part, and there are many options other than .com. If you are lucky and find a .com domain name relevant to your blog, then snap it up although most of the popular names will have already been taken. So if you are blogging about widgets, you will find that widgets.com will already have been taken.
Increase in Available TDLs (Top Level Domains)
Fortunately, there has recently been a significant expansion in the available TDLs that enables you to select one suitable for your blog. You can find a list of currently available domain name extensions here: Namecheap.com. Here's a section of the list: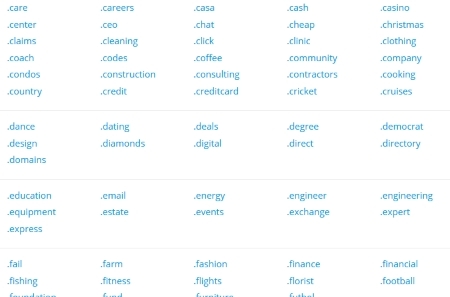 Although .com, .org and .net tend to be the most familiar to most people, you can use any of those in this list if it is available. So, for example, widgets.expert might be available, but if not you could try mywidgets.expert or even use a hyphen: my-widgets.expert if your preferred bog name is unavailable.
How to Choose Your Domain
Choosing the Domain Name
So the first step is to choose your domain name. Some bloggers prefer the name to reflect the topic of their blog, while others simply use their own name or a fabricated one. It is best not use too commercial a name for a blog. For example, autosinsurance-tips.com would be better than just autoinsurance.com for a blog. Not for a commercial website selling auto insurance, but certainly for a blog. People looking for savings on their auto insurance will go for your blog rather than the corporate site.
Check Domain Availability
Find a domain starting at $0.88
So think of some blog names that reflect your content. Don't use your own name – that rarely works unless you are already well known in your genre. Choose something that looks attractive to the type of reader you are looking for. Choose what looks best to you – you know the subject of your blog. With the increase in available TDLs you should be able to find a domain name you like that is relevant to your blog.
If you cannot get your exact preferred domain name, try alternative versions of it. This site is useful in helping you select a domain name, and also shows if your choice is available: http://www.domainsbot.com/. Also use this tool to check your desired username is available or taken on social sites: https://namechk.com/
Here is what it offers for My Amazing Blog and checked for suggestions: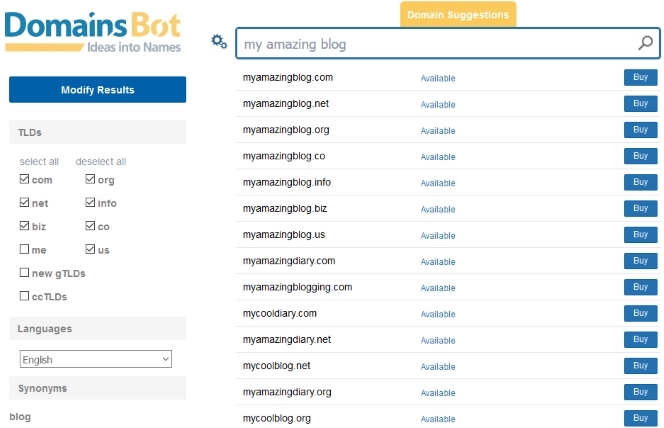 As you can see, DomainsBot provides availability of your preferred name with various TDLs and also suggestions based on the vocabulary used. There are similar domain name tools available online if you want some fun checking them out.
Once you have found a domain name you like that has not already been taken, you can register it in your name. You never actually own a domain name – you lease it. As long as you maintain your payments for it then you effectively own it, though leave it too long after the required re-registration date then you could lose it.
There are two ways to do this. The best way is to find a domain name registrar and register it with them: NameCheap, GoDaddy and DomainOrb all offer domain names at competitive prices of under $10/year. There are many more online.
Many services offer the domain name along with a free website or vice versa. Avoid this. You will rarely own the website or the domain name – so if you want to change web hosting services you may not be able to take your site name with you. It's advisable to purchase your domain name separately from your website hosting service (discussed in Step 3) – though not essential. For the sake of $10/year why take the risk?
Registering a Domain Name
We are using 'myamazingblog' and Namecheap as an example. On the Namecheap site, enter your preferred domain name into the box provided and you will get a list of your preferred name with different TDLs along with their prices: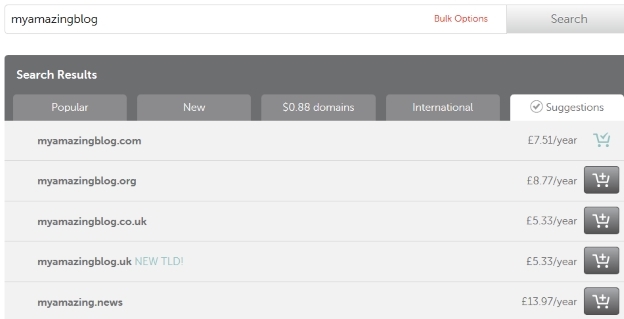 Simply add your preference to the cart and make your payment. You then have your domain name for a year. Most services allow you to purchase for more than one year, but stick to one until you are sure this name is working for you. It cannot be taken from you until the year is up, and even then you are reminded and asked to pay for another year.
The next Step in this Guide will explain how to choose a web hosting service. You will also likely be able to register your domain name there free of charge though this is not always recommended for the above reasons. Now you have a registered domain name you can progress to set up your blog.