A domain is typically your business identity and address in cyberspace. Domains are one of the most convenient ways for people to reach your brand through search engines like Google and Bing. Hence, you must ensure that it represents your business appropriately and is easily recognizable online.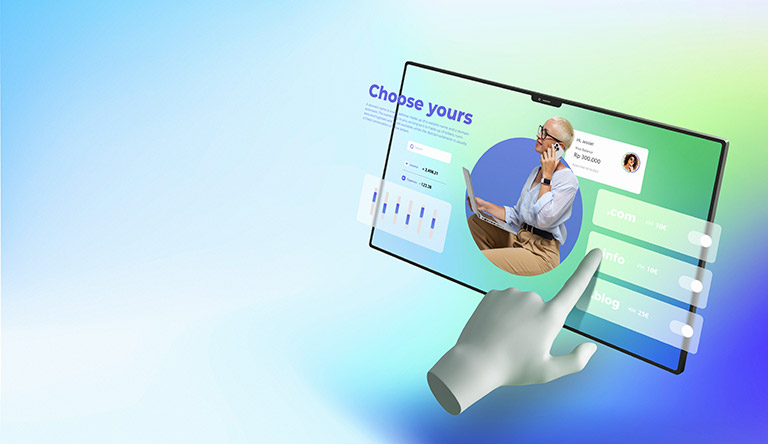 Before choosing a domain name, you must first familiarize yourself with the parts of a domain. In the address bar, the subdomain appears first for easier navigation across cyberspace. One great example is www. The domain name or the IP address succeeds it and specifies the unique location of the website. The top-level domain or domain extension appears last. Some popular examples are .com, .edu, .net, and .org.
If you want to start your website, the most important step is to create a domain name that emphasizes your brand. This article will explore some tips that you can use to choose your domain name.
1. Use A Unique And Concise Name
Ventraip advises that you choose a unique and concise name because it's easier for your clients to remember a short word than a long one. If your company has a long title, you can shorten it without losing the identity by using acronyms.
Once you have chosen a name, use the search engines online to find out if it's available or already used by someone else. By doing this, you will be able to avoid trademark issues with other organizations. It is estimated that there are about 365 million registered names. This means that there's a high probability that your prospective domain name may already be in use. You may check social networks for similarities or access online tools that can assist you in verifying your options.
Before registering your domain, remember to do quick trademark search to ensure that your domain name is unique and workable.
2. Establish A Good Brand Connection
The name you choose should be able to help your target customers connect the domain name to your business. A strong correlation between your brand and the domain name provides greater client traffic and business growth.
Remember that you should make your domain identity brandable. When someone sees your domain name, they should be able to tell what your organization does instantly. Successful companies owe their online success to a brandable website strategy.
More importantly, you must be absolutely comfortable with your domain name. You should love the name because it will be your identity for many years. Trying to change a domain name in the future will be costly, especially if you have had your website for a long time. You stand to lose your rankings, money, time, and branding if you eventually choose to replace your domain name. So, it's better to get it right from the beginning.
3. Avoid Patterning Your Name On Trends
Patterning your domain name on trends or fads may be effective at first, but it will lose its traction among consumers in the long run. It is inviting to go along with the current craze because they provide significant market shifts, but it is good to remember that trends come and go. If you align your domain name with them, you can only maintain client traffic in your website as long as the fads exist. Hence, it is necessary to choose a definitive name that will still be relevant even in years to come.
4. Take Advantage Of Search Engine Optimization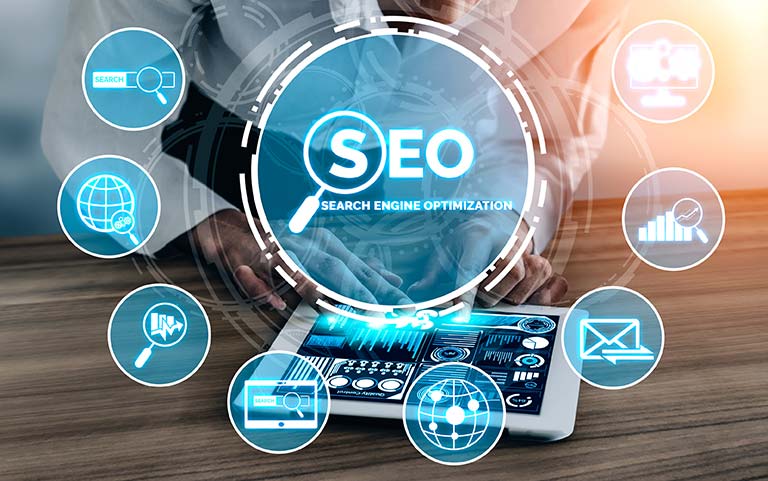 One of the ways to enhance your domain authority is using common keywords related to your service or brand. Search Engine Optimization (SEO) is used by many companies to ensure that their domains appear in the top search results presented by search engines. Through SEO, algorithms can organize website content into an index that ultimately ranks them according to their relevance. By using the appropriate words, you can ascertain the visibility of your website in no time. If this seems complex for you, hiring an SEO expert can help you get started.
Conclusion
Owning a domain improves your public recognition and contributes to your online success, so creating a unique domain name is serious business. The right domain name will not only prolong the life of your business but it will also improve its authority and visibility. By following the effective tricks above, you should be able to generate a domain name that hauls in great client traffic, which will eventually boost your business. If you are already certain with the domain name that you have chosen, don't hesitate to register it or hire a hosting company to get your website up and running.