The way we recognise money is evolving because of cryptocurrencies. Several traditional models in the finance sector have transformed. Still, most significantly, the Ownr platform ecosystem has attracted the interest of investors, governments, technological experts, businesses, and the common public worldwide. The explosive popularity of cryptocurrency drives the exponential rise in its usage. But where to keep cryptocurrency is still unclear to a lot of people.
The answer is simple. Cryptocurrency is stored in a crypto wallet like you carry traditional money in your physical wallet. However, people have concerns over cryptocurrency wallets because choosing a crypto wallet before staking their capital in cryptocurrencies is their most important decision.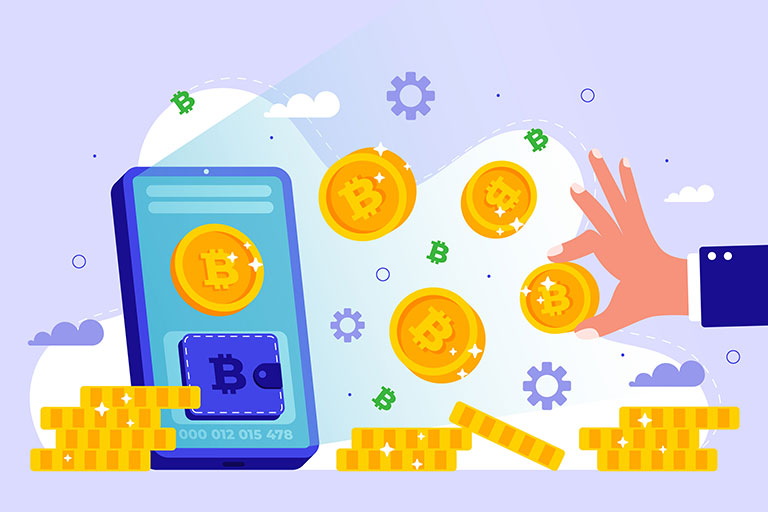 What Are Cryptocurrency Wallets?
First, owning a cryptocurrency differs significantly from owning physical currencies. Cryptocurrency is saved to a unique address on the blockchain network. Users can utilise the public key to facilitate the movement of their digital assets. However, compared to conventional wallets, crypto wallets offer better protection of funds.
The Different Types of Crypto Wallets
Cryptocurrencies are usually stored in your exchange's secure wallet when you buy them from a crypto exchange. The wallets on the exchanges also provide several security levels, which is most important. Let's also explore some of the most advanced crypto wallets before moving on to more intricate ones.
Hot Wallets and Cold Wallets
Hot wallets are online digital wallets that let you perform instant cryptocurrency transactions. People can find hot wallets online. Alternatively, cold wallets are offline wallets that store cryptocurrencies before they are used on the internet. They are not maintained in the cloud but are kept offline to maintain a high level of security.
Private keys are kept in a secure cloud system in hot wallets to facilitate quicker transactions. However, in cold wallets, private keys are stored on a tangible document or on a specific hardware device with no internet connectivity. Hot wallets are accessible round the clock. You can become a victim of theft if your wallet gets hacked. The physical nature of cold wallets prevents hacking.
Cryptocurrency wallets are divided into three additional categories:
Software wallets
Hardware wallets
Traditional wallets
Software Wallets
Software wallets are an application that you can download to your computer or mobile phone that can be accessed online. Jaxx and Copay are the best examples of software wallets.
Desktop Wallets
Desktop wallets fall below the cold wallets category in that your desktop computer stores your private crypto authorisation keys. You can disconnect this crypto wallet from the internet, use it for a specific offline transaction, and get it back online again. A cold server, or essentially your desktop, serves as a backup server if you don't have access to the primary server.
Online Wallets
Online wallets are classed as hot wallets that function entirely online. The fact that they can be accessed from any device is advantageous for users. For example, you can use a mobile browser, a desktop computer, or any other device.
Mobile Wallets
Online and mobile wallets are comparable; they are specifically designed for mobile phones, but their user-friendly interface makes transactions simpler for users.
Hardware Wallets
The user keeps their private key in a secure crypto key device in a hardware wallet. These hardware devices can easily connect to a computer and are the same as portable storage devices. This also makes them safe as they keep your private keys offline.
Paper Wallets
A paper wallet stores cryptocurrency with offline methods. You can store your private and public keys on a printed piece of paper, which you can access by scanning a QR code. Large sums of cryptocurrency are frequently held in these wallets because they are secure.
Moreover, if you intend to invest in cryptocurrencies, it's essential to understand some cryptocurrency terminologies. Here are a few expressions that may help newcomers understand the world of cryptocurrency.
FOMO
The price of a particular cryptocurrency increases because of FOMO, or the Fear Of Missing Out.
FUD
FUD, which stands for Fear, Uncertainty, and Doubt, is a common acronym used when someone posts negatively about cryptocurrencies online. This phrase is frequently used to indicate the market's incredibly high level of volatility.
HODL
HODL refers to a passive investment strategy in which buyers buy and consistently hold onto cryptocurrencies rather than exchanging them, hoping their value will eventually rise.
Non-Fungible Tokens (NFTs)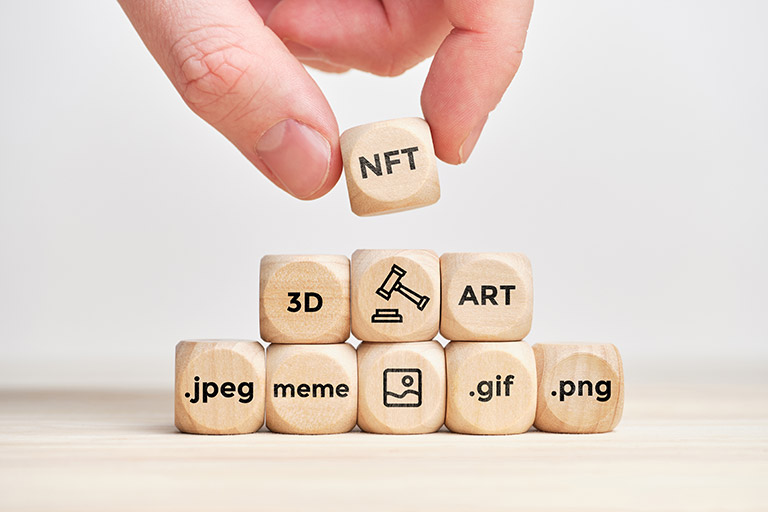 Digital, contract-based transactions between novelty items such as memes, music, films, and artwork are made possible by NFTs. You can sell them for a handsome profit too.
Conclusion
So, it is essential to grasp the many types of crypto wallets and critical crypto terminology. To deal with cryptocurrencies you must pick the one that best meets your demands. Make the best choice right away by learning more about cryptocurrency wallets.