As new risks emerge and existing ones become more complex, organizations need a critical integrated risk management system. An integrated risk management approach enables an organization to focus risk management activities on the risks inherent in the organization due to a comprehensive risk assessment. By applying an integrated risk management system, organizations can assess the risks by combining organizational objectives, functional units, and risk assessment elements. An integrated risk management framework helps organizations develop risk management strategies and approaches for assessing, controlling, and monitoring risk.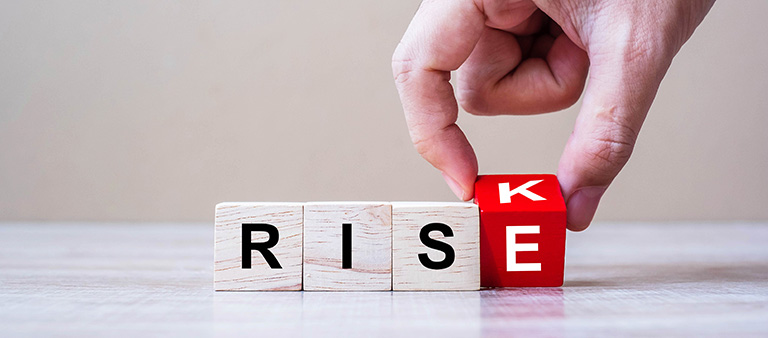 What is Integrated Risk Management?
Integrated risk management is a set of processes and best practices within an organization that improve organizational performance and decision-making through a consolidated view of how the organization manages its risks. Internal environment, identification, analysis, risk assessment, risk management, information, communication, risk treatment, and risk monitoring are the elements of integrated risk management that provide detailed insight into the assessed risks.
Why do you need an integrated risk management system?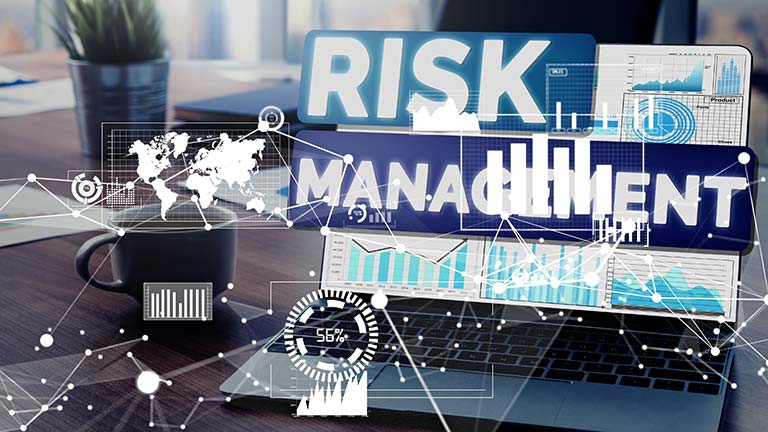 In today's world, the complexity and scale of risk make it difficult for organizations to make the right decisions about avoiding and managing risk. An integrated risk management system helps organizations develop risk management strategies and approaches for assessing, controlling, and monitoring risks. In addition, an integrated risk management system allows organizations to respond to these subsequent questions:
How are risk mitigation decisions coordinated?
What are the possible consequences if risks are not managed?
How can integrated risk management help you avoid loss and achieve success?
How to successfully implement an integrated risk management process?
Organizations and businesses can successfully implement the IRM process through the following steps:
Defining and documenting all the people involved in risk mitigation roles and responsibilities.
Developing the necessary risk management policies.
Identifying and assessing all risks.
How to build an effective integrated risk management framework?
An integrated risk management framework involves combining the best risk management techniques to address current and other future risks to which an organization may be exposed.
Here are some tips to help your organization set up a well-integrated risk management system:
Adopt a holistic approach to risk management – ​​A great way to incorporate a sound risk management framework is to communicate the importance of an integrated risk management framework to all in an organization.
Risk Prioritization – For organizations to better manage all business processes, it is important to prioritize risks. Priority should be based on the likelihood of a risk and its potential harm to the organization.
Control Automation ­­-Shifting the existing manual controls to automated controls help organizations save time, reduce costs, and reduce risk.
How does an integrated risk management system help businesses?
By adopting an integrated risk management approach, organizations align with business objectives and business leadership in the present and future.
Organizations that implement and adhere to a well-integrated risk management system enjoy the following benefits:
Demonstrate superior ability to handle a crisis or disruptive situations
Improve brand reputation
Improve operational efficiency and reduce operational costs
Achieve higher levels of employee satisfaction
Improves ability to attract and hire top talent in the market
Reduces cost of capital
Makes timely and quality decisions
Reduces conflict within the organization
Benefits of an Integrated Risk Management system
An IRM system combines data, tools, and technology to automate risk management and deliver intelligent solutions in various ways. An integrated risk management system helps businesses connect the points between organizational functions and key business objectives. Using an IRM System offers several benefits:
Broader scope of choices: Instead of focusing on risk mitigation, an integrated risk management system aims to consider every possibility associated with every aspect of business strategy. A more comprehensive assessment of each business' performance may reveal opportunities to capitalize on potential benefits.
Improved Risk Management: Helps obtain more accurate information, helping management to make better decisions. An organization that adopts a methodology based on integrated risk management is better prepared to deal with adverse outcomes by planning and allocating resources appropriately and will probably experience less monetary loss.
Risk-mindful organizational culture: A more proactive culture is achieved through a more holistic, cross-functional approach to risk awareness and management. Risk management is becoming a fundamental part of how organizations do business.
Cyber ​​Protection: Integrated risk management system protects businesses from a wide range of advanced digital cyber-attacks arising from your frameworks, organizations, projects and applications. Businesses and application frameworks benefit from integrated risk management since it provides accurate, auditable, reliable data.
In addition to these benefits, IRM System has proven to be a great indirect way to improve business profitability, reduce costs, increase employee satisfaction, and promote team cohesion. All these aspects lead to smoother workflows, better results and more business in the future.