You can perform the majority of simple operations on a Chromebook, just like you can on a regular laptop. You may make presentations, join online meetings, respond to emails, and do other activities. The main distinction is the newer operating system, Chrome OS, that Chromebooks use.
Chances are if you now hold a school Chromebook, it has registration under the school's domain. It is only permitted for usage in schools and might still contain school files and accounts. Additionally, you could only install new programs and applications after it has been unenrolled.
So, if you're unsure how to factory reset a school Chromebook, we got you covered on everything you need to know.
Legal Notice
You should be aware that it may be unlawful to take the school Chromebook laptop from managed domains without administration permission. You must obtain authorization if you're planning to do this and are unsure whether it is acceptable to your school. If you aren't permitted to, don't try to unenroll the device.
It is also important to note that your school's technical team puts it in a managed mode. A managed Chromebook can be unlocked using its network by performing a reset. If you don't have the appropriate consent, this might land you serious problems.
With permission, you can use this guide for authorized educational and legal purposes.
But again, we're not accountable for any issues that may arise in case you damage your machine or void its warranty.
Finally, consider the outcomes before moving further. If you don't have permission to de-enroll your Chromebook, do not use this guide.
Why Should you Factory Reset your School Chromebook?
You will want to consider the reasons why you need to power wash or factory reset your school Chromebook before proceeding with the procedures. A powerwash will be your only choice if your device is performing slower than usual or if you have deleted all unnecessary data from your laptop.
Below are some reasons why you can factory reset a school Chromebook:
Restart and Boot Issues – It's possible that your school's Chromebook had software problems before it was given to you. A factory reset is required to troubleshoot the device if you encounter issues with it starting up or restarting, as well as other performance-related concerns.
You wish to alter the gadget's ownership – Your Chromebook's default owner is a system administrator because it was originally a school-owned device. It also includes the preferences, permissions, and administrator's account. For you to make changes to the ownership, you'll have to clear all data and factory reset your laptop.
Issues concerning settings and user profile – The user's capability to install new apps and modify user settings on school Chromebooks are constrained by specific permissions, especially while they are still registered to the domain. Your Chromebook will now be recognized as a device used only for academic reasons at school.
What to Note Before Factory Reset your School Chromebook
You can reset your device if you've encountered any of the issues listed above. The procedure is simple, but it may differ if your Chromebook is experiencing significant issues with its Chrome OS or if you want to shift to a different operating system.
You have to remember that:
When you reset your Chromebook, all of your accounts are deleted. Ensure the documents from all accounts are backed up and that the login details for those accounts are preserved using a password manager.
The majority of data from Chromebooks syncs automatically to your Google Drive-linked Google account. However, Linux apps and Android app information are not retained. Before you start the reset procedure, you need to manually back up the data for your Android and Linux apps.
When you reset a Chromebook, you remove every local file. Ensure all the files you require are backed up in your Google Drive before you restart your Chromebook to prevent losing them. Be sure to have what you need because you cannot recover these files after resetting.
Backup or Sync your Data Before Factory Setting
Before performing a factory reset, you can attempt backing up and synchronizing your user data and settings. This is how you do it.
To link your Google account to your data:
Choose the time and then click Settings in the bottom right.
Make sure to sync every configuration in your Google account. Select Sync and Google services under Accounts.
Click Manage what you sync.
Here, you may select between a full sync and a modified sync for your data. Select Sync everything if you wish to sync all your data.
Your Google account will now be synchronized with all user passwords, preferences, bookmarks, Wi-Fi networks, and payment information.
Because this is a school Chromebook, this feature may have been disabled. If that's the case, you might need to get in touch with the school administrator to get permission for this setting.
To backup your apps and files to Google Drive:
Go to the Files app.
Select all of the files you want to back up in the Downloads folder.
After that, transfer them to the My Drive folder.
Follow these steps in the other folders.
You'll notice that you have to individually upload each file and folder to your Google Drive. Don't worry, though. After factory resetting is complete, everything will be at your disposal. All you have to do is sign in to your personal Google account and connect to a reliable Wi-Fi network.
Alternatively, you might try moving the files to external storage devices. First, connect your storage device to the USB port, or use a USB cable.
How to Factory Reset your Chromebook
You can continue to factory reset your device after backing up all of your crucial files and user data to any external storage device or your Google account.
Follow these steps to accomplish this:
First, sign-out on your Chromebook.
On your keyboard, hold down the CTRL, ALT, SHIFT, and R keys.
Select Restart. Click Powerwash in the following box, then select Continue.
The Powerwash procedure will now begin on your Chromebook. It's crucial to keep the device on the entire time. If necessary, you can connect it to your Chromebook's charger.
Your Chromebook will now be unenrolled from your school's domain after the process is complete. On top of that, all previously logged-in user accounts are now erased.
To configure your Chromebook and sign into any Google account, follow the on-screen instructions.
Note that whichever Google account you login in with after a factory reset will appear as the owner account.
Using Developer Mode
Follow these steps to perform a factory reset on your Chromebook using developer mode:
To start in Developer mode, switch off your device and then switch it on while hitting the ESC, Refresh, and Power keys on your keyboard.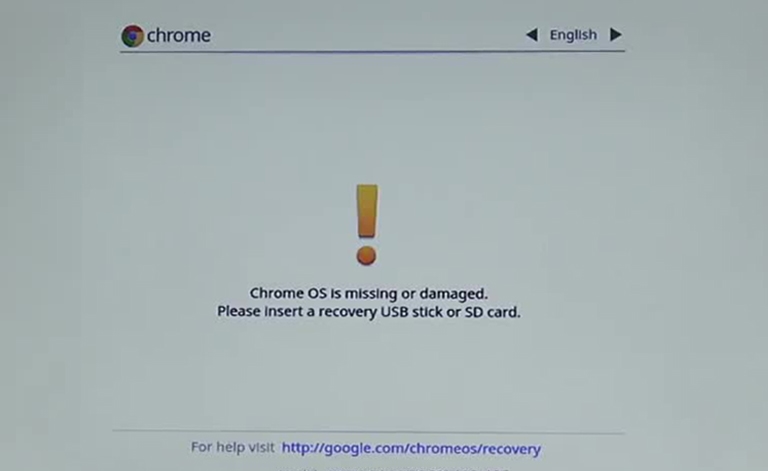 Click CTRL and D keys to start the powerwash procedure on the developer mode panel (yellow exclamation mark showing warnings at the bottom).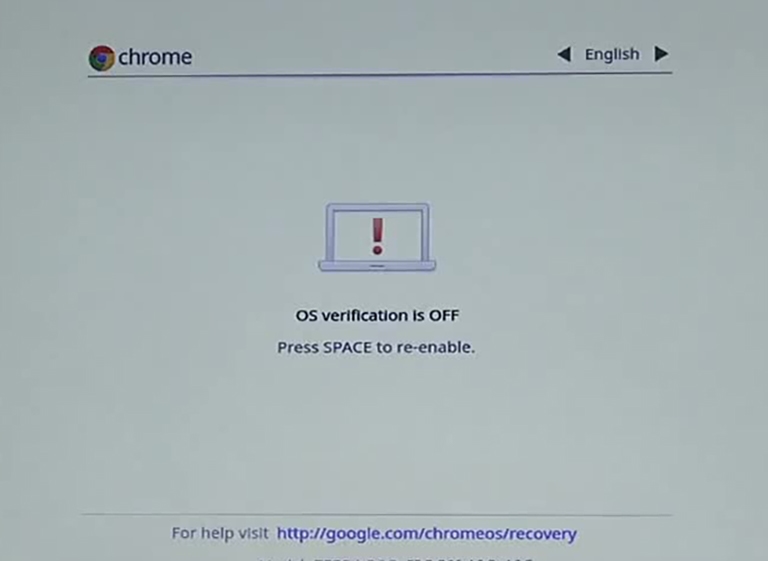 Press the ENTER and SPACEBAR keys simultaneously to skip the operating system verification screen.
Tap the CTRL and D keys again to confirm when you notice the exclamation mark turn red. All information and school accounts will now start to be deleted from your Chromebook.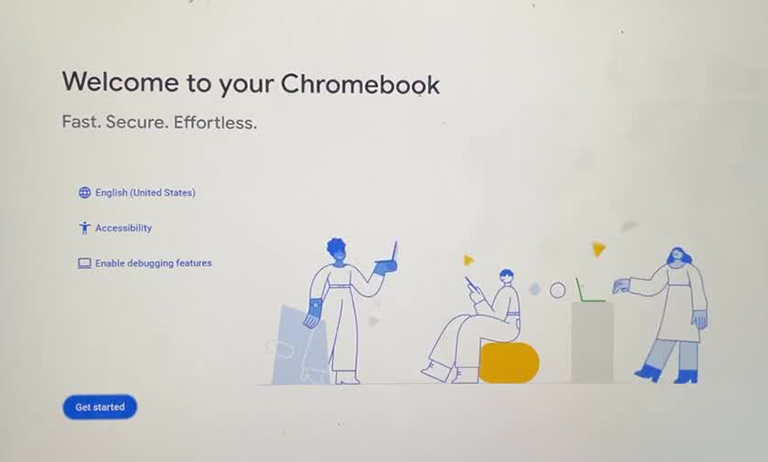 You can then use your laptop without any limitations once you've finished.
How to Remove School Administrator from the Chromebook
You can delete a user account from your Chromebook if they are no longer in use. To do this, follow this procedure:
Choose the profile you'd like to delete from the Chromebook sign-in page.
Tap the Down arrow beside the profile name.
Click Remove this user.
Tap Remove this user from the popup that appears.
When you have removed an account from your Chromebook, it's only deleted on that specific device. The Google Account will continue to exist, along with all of its settings and data.
Frequently Asked Questions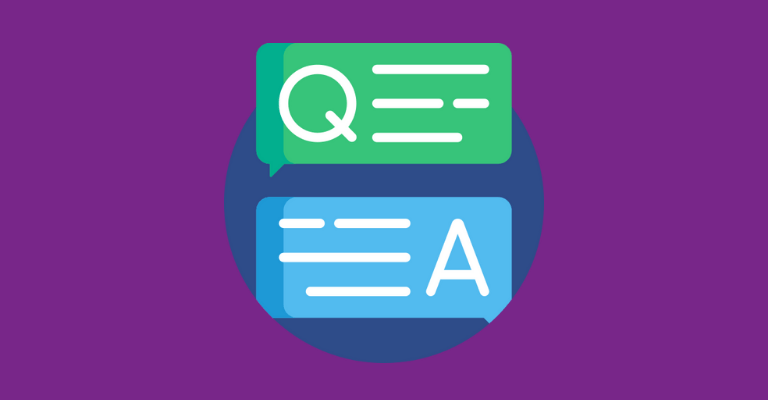 Is it illegal to unenroll a school Chromebook?
A managed Chromebook can be unlocked from its network by initiating a reset. If you lack the necessary consent, this might put you in serious problems. Before taking any step, ensure you obtain the necessary approvals from the relevant authority.
How do I unblock a school administrator on my laptop?
If you want to unblock the school administrator, you'll want to ask the school's IT staff for assistance. They will perform the unblocking process for you in no time.
Can I powerwash a school Chromebook?
Yes, you may powerwash your school Chromebook. Before doing this, you need to back up your data on the machine. To do this, launch Settings on your Chromebook, select "Show advanced settings", and lastly followed by "Reset settings".
How do you get past school restrictions?
There are some methods of going about school restrictions. First, you can get a VPN, which can mask the IP address and enable you to access prohibited websites. You can also access blocked sites with the help of a proxy server. Lastly, you can use Tor, a browser that enables you to visit blocked sites by hiding your IP address.
How do I get rid of managed by my organization on Chromebook?
You must boot your Chromebook into recovery mode to deactivate the administrator. To accomplish this, turn off your Chromebook and then turn it back on while holding down the Refresh and Esc keys. A display with a menu of options will appear. Click "Recovery Mode" with the arrow keys, then hit Enter. The next step will involve using your administrator account to log in.
What happens if you powerwash a school Chromebook?
Chromebooks can be factory reset with Power Wash. When you restore your Chromebook to its factory settings, all data on your hard drive including the data in the "Downloads" folder will be deleted.
Final Word
It is a rather easy process to reset a school Chromebook. You'll be able to quickly reset your device by following the instructions provided in this article. Contact the IT department at your school for help when you have any queries or worries.