What is great content? We often hear people talking about 'great blog content' but when you look at it, it might be great to them, but only because they are interested in the niche or the topic. So how can you define great content? That is the subject of this post, and if you have a better definition then click on 'Comment' and make yours!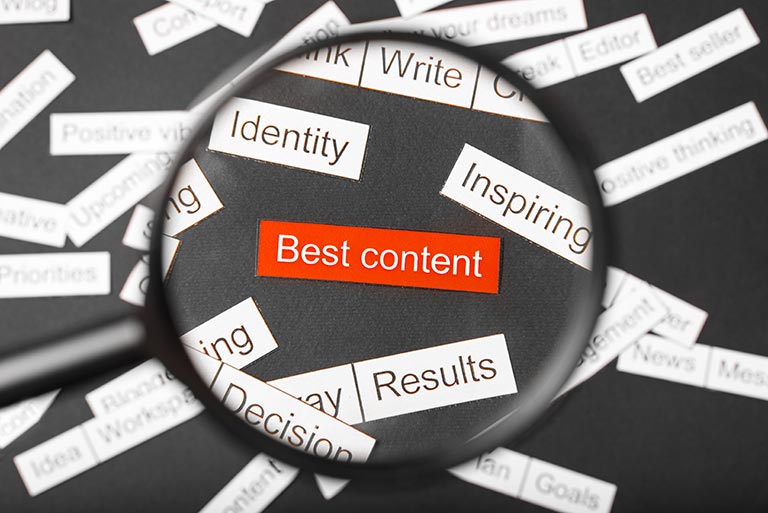 In one way, great content solves problems for other people. You are more likely to get links back to your site if you solve problems for others. You can do that on forums, sure, but you can also do so on your own blog. What benefits can your blog content offer? Here are just a few:
Higher stick rate: your visitors will stay on your blog longer if it is interesting to read and useful to them.
Return visits: New visitors to your site will more likely to return to a blog that provides new, relevant and interesting information to them.
More links: You are more likely to get links back from other websites and blogs if you provide your readers with great content covering a number of important topics and in a range of formats (more on this later).
Higher search engine Rankings: The better your content, the more likely you are to be given a high ranking in the search engine listings. Particularly on Google which is the Daddy of all search engines.
Make more money: If your site is commercial then the better your content, the more money you are likely to make. No professional bloggers and internet marketers would dispute that.
All of that should be enough to persuade you to provide a good variety of interesting content on your blog. However, many do not know how to achieve that. So how do you generate great blog content? Here's how:
Create content that is useful to the community.
Controversy – OK to an extent but avoid always creating issues.
Answer common questions in your niche – "This is the way to do a 301 redirect", or "How to avoid duplicate content on your site".
Publish original research: investigate the effect of Google algorithm updates or why house prices are rising.
Create videos and publish them on YouTube with a link to and from your site.
Publish 'How To' guides in your niche. Provide a taster in your blog with a link to the entire guide. This should be a link to a free guide for it class as good content rather than as a sales push.
Run a useful service – for example links to 'Open Source' software. People will come to your blog if you show them it is free, and can help solve their problems.
Create lists of helpful resources: 5 ways to train your cat, or 25 ways to train your husband.
Here is some information on how to go about creating the content described in this list.
1. Create Useful Content
If you are a serious blogger then you understand a fair bit about your niche. You should be able to generate blog posts that are useful to others, such as helping them set up their own blogs or how to monetize a blog. You could explain what Adsense is and how they can place Adsense blocks in the most likely places to get clicks. Maybe some information on how to use graphics and videos on their blog or how to use Google+ and authorship.
2. Creating Controversy
It is good to be controversial – up to a point. Your blog can profit by getting a good discussion going on topics such as the best blog host or whether SEO web hosting actually works. However, if you want your blog to be taken seriously or for it become as a good source of income, then do not get known as an agitator. Controversy, yes, but serious argument – then no! Not unless such argument will be profitable to you.
3. Answer Questions
Answer commonly asked questions. This is normally the work of forums – for members to help each other with their problems. However, you can also do so with your blog. If you want your 'Comments' to become a talking shop, then introduce some issues with your solutions and ask for comments on these. There are many good 'Comments' plugins online for WordPress that enable you to make best use of comments for SEO, among the best being CommentLuv, Disqus Comments and a number of plugins that relate to social networking such as the Facebook Comments plugin.
4. Publish Original Research
It can be very profitable in terms of traffic and stick rate if you can carry out some original research and publish it on your blog. Bloggers have benefited by publishing their own data on the effect of Google Penguin 2 or the increase in links they get by using social media effectively. Anything original will persuade readers that you are an expert in your niche.
5. Create Videos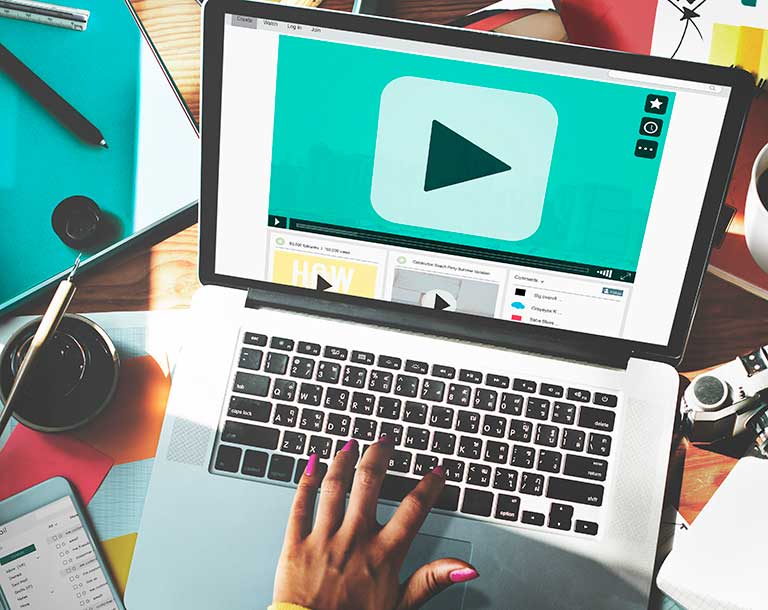 It is easy to create videos these days. In the past you would have required specialist equipment, but now all you need is a webcam or a free screen recorder. You can create videos for free very easily with today's technology. Hypercam.com and WeVideo are good examples of free software that can be use to edit your videos and create professional presentations. We've already listed 7 programs to Capture Video on a PC.
6. Publish 'How To' Guides
'How to' guides are easy to create for anybody who truly understands their niche and the issues facing most people. Examples could be a series of blog posts on how to blog such as setup of WordPress, installing plugins etc or on marketing such how to make a home online promotional video! Readers will keep returning to find out what great advice you have given next!
7. Run a Service
Just about everybody knows that certain websites offer free software. However, they don't have the time or inclination to keep visiting these sites day after day. You could offer a weekly service on your blog where you list all the best available rated free software applications. You are sure to get visitors who want to keep an eye on free software but can't do it themselves.
Another service could be offering a software installation service: WordPress installations, or any other form of software that not everybody feels confident with. You might offer a service to your readers whereby they can find the best local SEO company or website designer. You can incorporate Google local search into your own results for your clients.
8. Create Lists
In the list of great content ideas, creating lists figures amongst the best. Everybody likes reading lists, and one of the best-selling books year on year relates to lists.
It is easy to generate lists, but make sure you have your facts right. You can create a top-ten list of the most popular web hosting services, or a list of possible autoresponders. Whatever your niche, you should be able to think of a relevant list.
If you are looking for great content for your blog, then any one of these eight ideas will meet your needs. It is not easy to generate great blog content day in day out, but if you focus on a different one of these eight every 2-3 days, then you should never run out of ideas.