Are you in the market for a new TV but overwhelmed by the choices available? Look no further than Hisense and TCL, two brands that offer quality TVs at reasonable prices. However, with so many models from each brand, it can be hard to choose the right one. To make things easy for you, here's an in-depth analysis of Hisense vs TCL to help you select the perfect TV for your home.
Hisense vs TCL
When it comes to Hisense vs TCL, it's more of a personal choice. Hisense TVs have an intuitive smart TV interface, a better contrast ratio, power speakers, multiple TV ports, and better viewing angles. On the other hand, TCL models have better motion handling, response times, superior color accuracy, and image clarity.
Moreover, Hisense TVs use Android OS for streaming, whereas TCL uses Roku, which is more user-friendly than any other Android TV.
When comparing a TCL TV to an equivalent Hisense model in size, launch date, panel type, price, etc., the former stands out because of its better color accuracy.
In short, if you've got to choose one of these two, go with the TCL TV.
Track Record
Before buying a new TV, you must know the company's track record and its product's performance in the market.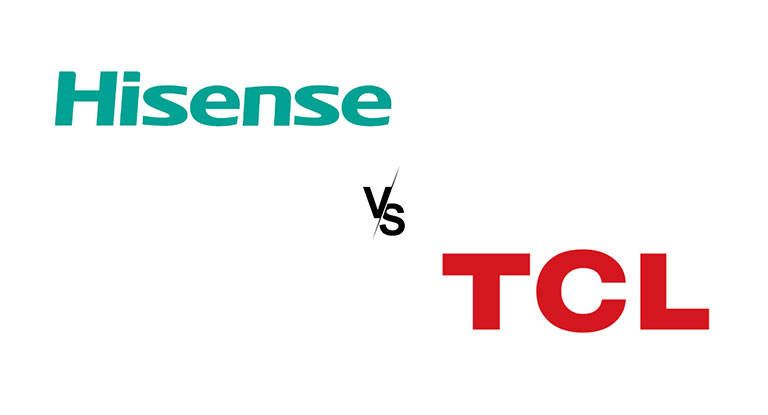 Hisense and TCL have been around for decades and have built a reputation for producing high-quality products at affordable prices.
Moreover, regardless of size, most of their TVs have excellent picture quality, user-friendly interface, and quality built-in speakers.
In short, you can bet on any of these brands, as they are reliable and have a stellar record for most of their products.
TCL vs Hisense: TV Selection
TCL and Hisense have a diverse range of TV models with varying features and sizes. Along with entry-level TVs, they make higher-end models like the TCL 75-inch 8K Mini-LED QLED TV or Hisense 75-inch ULED 8K TV that directly compete with significant brands like Sony and Samsung.
However, most of the products they make are for the middle market. In addition, both brands source their TV panels from the same source, making it even more difficult to compare Hisense vs TCL.
So, choosing the perfect TV for your home comes down to considering several key factors like the operating system, price, picture quality, and size.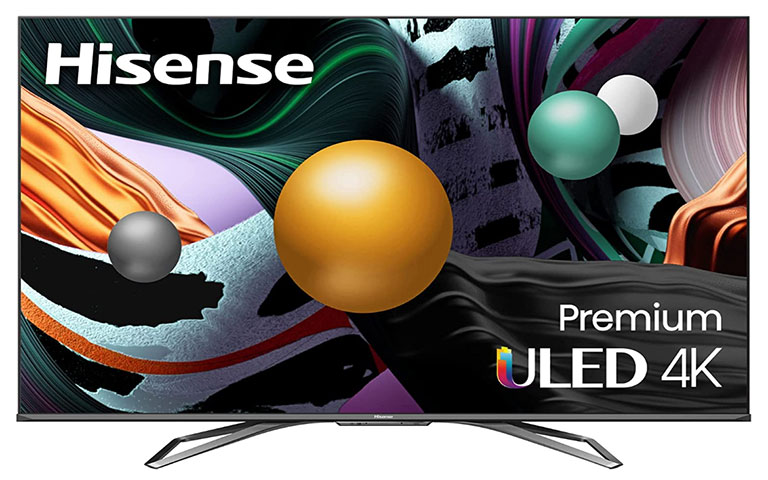 Below, we'll compare the most popular features of Hisense and TCL to help you decide which brand is perfect for you.
Hisense vs TCL: The Key Differences
1. Operating Systems
A. TCL Roku TV
TCL uses Roku OS as the operating system on their TVs, with some new models also utilizing Google TV.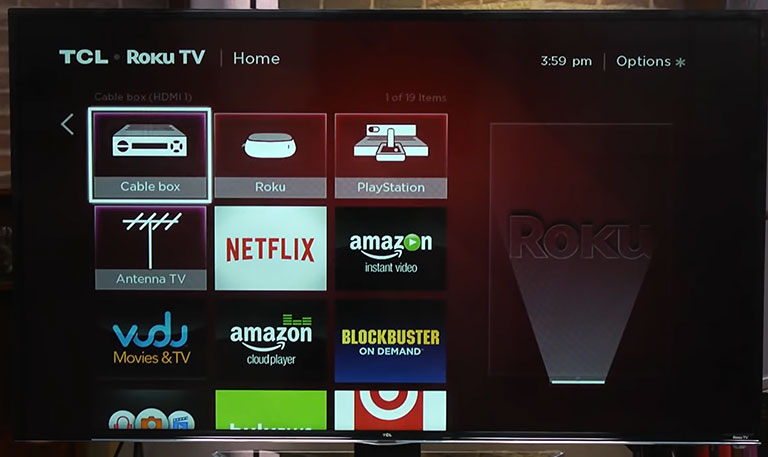 Roku OS was created to specifically stream media on TV, and its app library contains all major streaming applications like Amazon Prime, Apple TV, Hulu, and Netflix.
However, some applications are unavailable in its library, making Android TV the better choice.
Roku OS uses Miracast, a technology that allows you to share multimedia even if a Wi-Fi network is unavailable. With Miracast technology, you can mirror your PC screen to your Roku TV.
Another winning feature about Roku is that its user interface is more responsive and easier to navigate than an Android TV.
B. Hisense Android TV
Hisense TVs have Google's Android TV operating system or VIDAA OS. Both systems come with unique features, with Android TV providing access to the Google Play store, which allows you to download a wide variety of apps directly to your TV.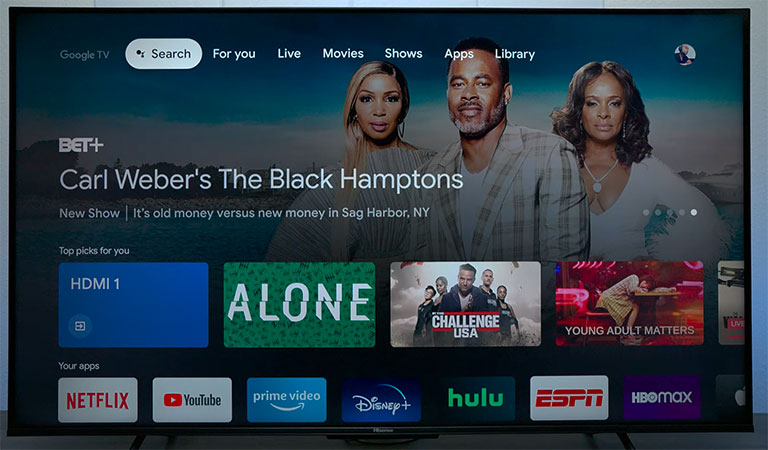 Android TV also features a built-in Chromecast that you can use to cast media from any Android device to your TV. Moreover, Google's voice assistant is also integrated into the system, which makes operating the TV a hassle-free experience.
Additionally, Android TV is typically the first to access new media streaming applications through Google Play Store.
So, it really comes down to personal preferences to choose one when comparing Hisense vs TCL Roku TV based on OS. We like Roku TV more, as it's easier to use, but Android TV is also worth the price.
Go for a TCL TV if you like Roku, or choose a Hisense TV if you're more comfortable using an Android TV.
C. Consider Getting a Streaming Stick
When deciding between a Hisense and a TCL TV, don't let the operating system be the sole determining factor.
It's because your TV is not limited to just one OS. There are several alternatives to choose from, including Google TV, Roku, and Fire TV.
For example, you can buy a Roku Streaming Stick for your Android-operated Hisense TV or a Google Chromecast for your TCL TV.
You can also opt for a Firestick over a Roku or Google TV. In short, your TV's operating system is not necessarily a limiting factor.
2. Picture Quality
The TVs' picture quality differs slightly between the two brands, which might not be noticeable to the average person.
Whether you choose Hisense or TCL, you'll still enjoy a significant upgrade if you move from a 1080p TV to a 4K one.
Here's a comparison of the picture quality of two similar TV models from both brands so that you can easily choose the winner.
A. Peak Brightness
Hisense TVs have the edge over TCL models in peak brightness, with most of them being brighter than their TCL counterparts.
However, brightness may not be a crucial factor unless you're a daytime streamer. While using Hisense TVs, some bright scenes appeared slightly oversaturated.
Nonetheless, if you enjoy watching TV in a brightly lit room during the daytime, Hisense TVs might be a great choice for you.
Winner: Hisense
B. Black Levels
When comparing deeper blacks in this TCL vs Hisense comparison, Hisense TVs beat TCL models, with most of them producing richer blacks and more vivid dark scenes.
TCL TVs also offer good blacks, but the difference is more pronounced with Hisense.
Winner: Hisense
C. Color Accuracy
TCL TVs generally have slightly better color reproduction than Hisense TVs. The TCL's HDR brightness makes it stand out in displaying better contrast, sharper images, and vivid colors.
The picture settings on your TV determine your watching experience. So if you don't know how to get the most accurate colors for your display, consider getting professional color calibration.
Winner: TCL
D. Clarity
Clarity refers to how clear and sharp the images appear on the screen. It's often affected by the TV's resolution, with higher resolutions generally providing clearer images.
Both Hisense and TCL offer models with varying resolutions, including 4K and 8K options. However, TCL tends to produce clearer pictures, making it easier for viewers to notice even the slightest difference.
You can notice this difference by comparing the TVs of both brands side by side.
Winner: TCL
E. Local Dimming
Local dimming technology is used in OLED, LCD, and 4K LED TVs to enhance black saturation and picture quality. This technology is especially helpful when watching movies in a dark room, as it can prevent the black color from appearing grayish.
Hisense Mini-LED TV models usually outperform similar TCL TVs in the local dimming department.
Winner: Hisense
3. Panel and TV Types
TCL currently offers mini-LED, LCD, and QLED TVs. It's rumored that they'll release their OLED panel TVs in 2023.
TCL's QLED technology uses a quantum dot filter to deliver more accurate colors and better contrast. Meanwhile, Mini-LED technology uses thousands of tiny LED lights to provide better local dimming and higher contrast ratios.
Now, Hisense produces TVs with various panels, including OLED, LED-LCD, Mini-LED, ULED, and laser TVs.
ULED is Hisense's proprietary technology combining various features such as HDR, local dimming, and color gamut expansion to deliver brighter, more vibrant images.
The basic TV models from Hisense and TCL feature an LCD panel. Most people do prefer buying a 4K LCD panel TV for their homes as they're budget-friendly and always available.
Winner: Hisense
Related Reading: Hisense TV Won't Turn On (EASY Fix!)
4. Design, Build, and Durability
Hisense and TCL offer TVs with sleek designs and sturdy builds that can withstand daily wear and tear.
Hisense's TVs are known for their slim profiles and modern aesthetics, while TCL's models feature a bezel-less design that gives them a more immersive look.
Both brands also use high-quality materials to ensure their TVs are durable and long-lasting.
Hisense's models come with a sturdy stand and an overall sturdy build quality that makes them less likely to tip over, while TCL's TVs use high-grade plastics and metals for better protection against scratches and dents.
Moreover, both Hisense and TCL offer a minimum 1-year warranty, which is standard for most affordable models. However, a longer warranty can indicate a higher-quality product. Ultimately, there isn't a clear winner in terms of warranty, but it's important to consider when purchasing a TV.
Winner: Tie
5. Connectivity
Most Hisense and TCL models come with built-in Wi-Fi, Ethernet ports, and Bluetooth, allowing you to connect to the internet and stream content from various sources.
Additionally, these TVs offer multiple HDMI and USB ports, providing a hassle-free experience when connecting external devices such as gaming consoles, soundbars, and laptops. However, Hisense has a slight edge over TCL regarding the number of connectivity ports.
Higher-end models from both brands also feature HDMI ARC (Audio Return Channel) and eARC (Enhanced Audio Return Channel) for better audio connectivity.
Overall, whether you choose a Hisense or TCL TV, you can expect to have access to a wide range of options that will help you easily connect to your favorite devices and stream your preferred content.
Winner: Hisense
6. Audio Quality
While modern TVs offer fantastic picture quality, the sound quality of their integrated speakers can sometimes be underwhelming.
It's a common issue, as integrated speakers typically lack the power and sophistication of dedicated audio systems.
Fortunately, TV manufacturers recognize this limitation and provide audio output options to connect to external sound devices. But, in this Hisense vs TCL comparison, the focus would be on the built-in speaker of both brands.
Hisense and TCL offer at least stereo sound quality in their TVs, which is great for gaming. However, Hisense edges out TCL with its more detailed and efficient sound.
While gaming, Hisense TVs deliver crisp audio with clear distinctions between sounds, such as footsteps and weapons.
Winner: Hisense
Related Reading: Do Hisense TVs Have Bluetooth? (YES, Learn How to Use)
7. Gaming Features
Gaming is a significant use case for TVs nowadays, and both Hisense and TCL TVs come with gaming features. However, if you use your TV only to watch movies or shows, you may not find much difference in these features.
A. Refresh Rates
Refresh rate refers to the number of times a TV refreshes the image on the screen per second. A higher refresh rate can reduce motion blur and make fast-paced action look smoother.
Hisense and TCL offer TVs with varying refresh rates, but TCL's 6-Series TVs have a higher refresh rate of 120 Hz, while Hisense TVs typically have a refresh rate of 60 Hz.
However, most recent Hisense 4K lineups offer 120 Hz refresh rates, so it's not really a concern now.
Winner: TCL
B. Input Lag
Input lag indicates the time it takes for a TV to process after receiving a signal from a gaming console. A low input lag is important for gamers because it can mean the difference between winning and losing a game.
For example, TCL's 6-Series TVs have a low input lag of around 15 ms, which is considered excellent for gaming. Hisense TVs typically have a slightly higher input lag of around 20–25 ms.
Winner: TCL
C. Motion Handling
Motion handling is a TV's ability to show fast-moving objects without blurring or distorting the image. Hisense and TCL both have TVs with high-motion handling, but TCL TVs are slightly better.
Along with motion handling, TCL TVs also offer FreeSync, variable refresh rates (VRR), and G-Sync features that Hisense TVs don't exactly offer.
Winner: TCL
D. Response Time
Response time refers to how quickly a TV's pixels can change color from one shade to another. The lower the response time, the less motion blur you will experience. TVs with a fast response time are ideal for gaming, sports, and action movies.
Both Hisense and TCL TVs have decent response times, but TCL performs better in this category.
To demonstrate, most Hisense TVs have a response time of 7–10 ms, whereas TCL TVs only have a response time of 6.5 ms.
However, response time varies from model to model, and you'll find some Hisense TVs with response time much faster than TCL TVs. Take their OLED-paneled Hisense 55PX TV, which has a response time of only 1 ms.
Winner: Tie
Related Reading: TCL TV Light Blinking (Try This Fix FIRST Quickly)
8. Remote Control
Hisense and TCL have slightly different approaches when it comes to remote controls. Hisense remote controls tend to be larger and come with more features than the minimalist Roku-style remotes TCL uses.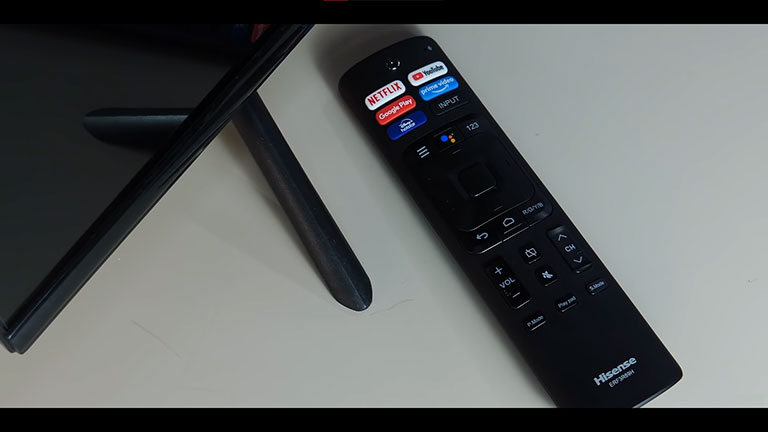 The Hisense remote includes a special button for Google Assistant, which makes it convenient to access the voice activation features. It also features a number pad and a few buttons for popular streaming applications.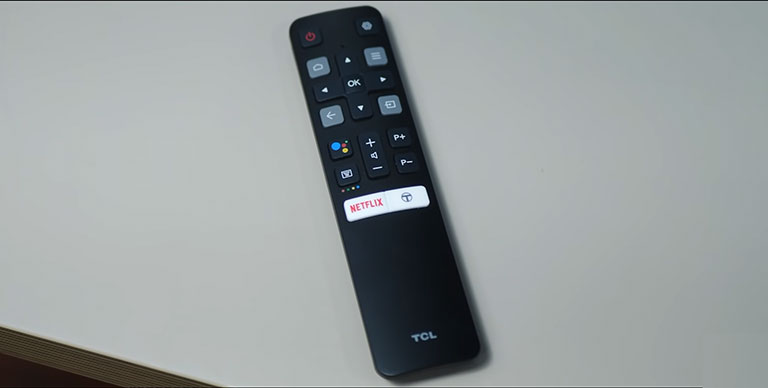 In contrast, TCL remotes feature four dedicated buttons for applications and no number pad.
Deciding which remote is better can be tricky as the Hisense remote provides numerous options, whereas the TCL one is easier to use.
Ultimately, it comes down to which remote you find easier to use for your viewing habits.
For example, if you prefer watching cable TV, the Hisense remote would be better suited for you.
Winner: TCL
9. Pricing
When it comes to the pricing of Hisense and TCL TVs, there is a clear winner between the two brands. For smaller TVs, Hisense may offer better features at a lower price than TCL.
However, when it comes to larger TVs, TCL is the more cost-effective choice. Mid-sized and larger TCL TVs tend to offer better picture quality and overall features at a lower price point compared to Hisense.
Depending on the size of the TV you're looking for, one brand may be more budget-friendly than the other.
Winner: TCL
Related Reading: Where Is the Power Button on a TCL Roku TV (Easy Guide)
Frequently Asked Questions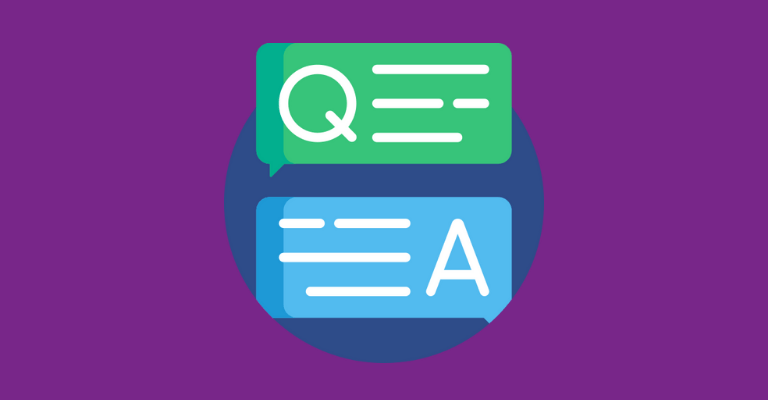 Is Hisense TV Good Quality?
Yes, Hisense TV offers a good-quality viewing experience. Hisense is known for its affordable yet feature-packed TVs with high-end specs and advanced technologies.
Is TCL and Hisense Made by the Same Company?
No, TCL and Hisense are not made by the same company. Both are Chinese electronics companies that produce a wide range of consumer electronics. They may share some components, such as TV panels, but they are not owned by the same parent company.
Is Hisense Actually 4K?
Yes, Hisense offers a range of 4K TVs that provide excellent picture quality. Hisense's 4K TVs are equipped with advanced features like HDR, Dolby Vision, and Quantum Dot technology, which enhance the picture quality and provide a more immersive viewing experience.
The Bottom Line
Both Hisense and TCL offer excellent TVs with unique features and specifications. However, when it comes to choosing the better TV between the two, it ultimately depends on your personal preferences.
Get the Hisense brand if you:
Prefer powerful speakers
Want better viewing angles, peak brightness, and contrast ratio
Would like to have an interactive smart TV interface
Want multiple TV ports
Get the TCL brand if you:
Want excellent picture quality
Want better clarity, color accuracy, response times, and motion handling
Want to have fast, smart applications
Would like to buy a TV for gaming
Looking for a great price-quality ratio
You can also visit an electronics store and compare the Hisense and TCL TVs side by side to make an informed decision.
Were you able to select the perfect brand between Hisense and TCL? If so, let us know what factors have helped you make an informed decision in the comments below!