GTA 5 RP is among the top games I play almost daily on both the PS4 and PC. So, trust me when I say, "I do get why/what you're looking for."
Joining an RP server is quite easy, but you have to walk an extra mile to get into Roleplay on PS4 or other consoles. So, let's learn how to play GTA 5 Roleplay on PS4.
How to Play GTA RP on PS4
You need to join a reputable RP server to play GTA 5 RP on your PS4. First, you should create a Discord account with the same Gamertag and then find a genuine GTA 5 Discord server like San Andreas Roleplay Server, United Network Roleplay Server, etc., and submit your role. The server moderator will conduct an interview and then let you join the server.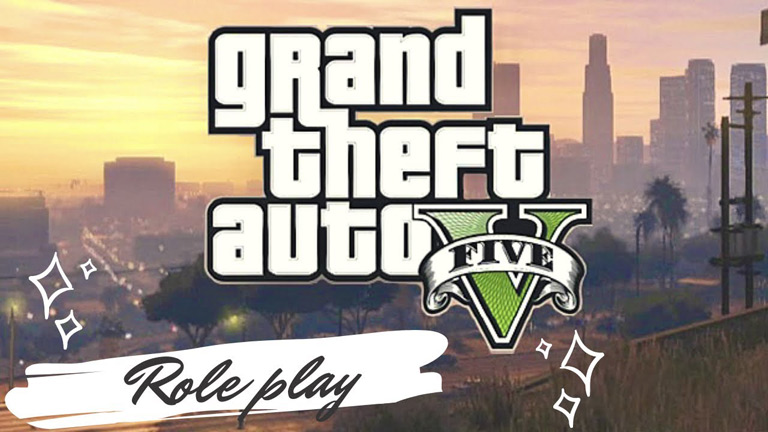 You must create a Discord account with your in-game name, as it will be easier for the moderator to invite you onto a server. You need to use Discord to keep track of the interviewing process, as it is the only way to join an RP server.
Top Recommended GTA 5 RP Servers
Finding a genuine RP server that supports Xbox and PS4 consoles can be pretty confusing, especially when you don't know where to start. Luckily, we've tested and played on different servers and shared the list below.
Most of the servers are suggested by popular YouTubers or moderators with their YouTube channels. So, decide which server you'd like to join and play on.
1. United Network Roleplay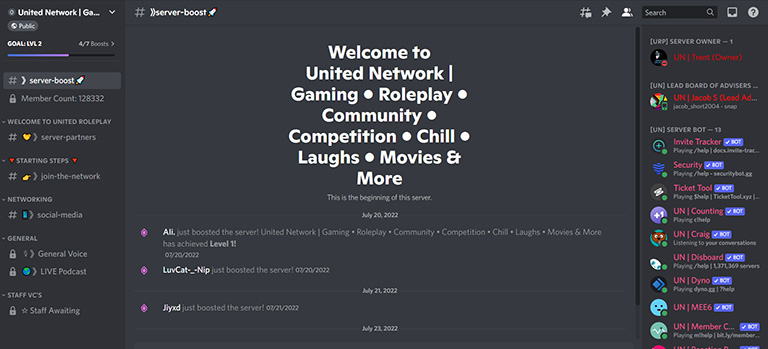 United Network Roleplay is among the top leading RP servers with over 100k users, increasing weekly. Getting onto this RP server may feel a little competitive, but their experienced staff is fast enough to process your request. As a result, you won't have any trouble connecting to this server and playing your favorite GTA 5 RP mods.
2. GTA 5: Grand Role Play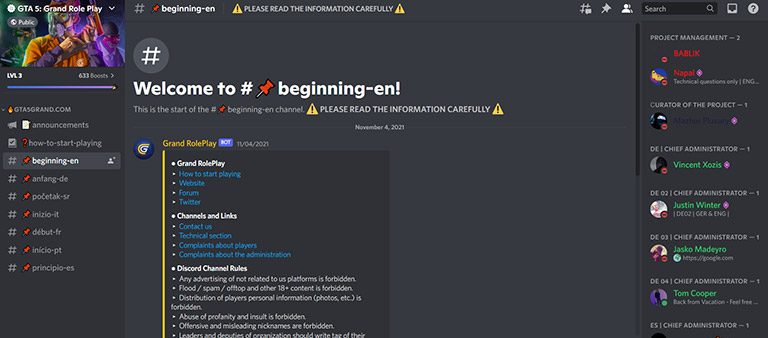 GTA 5: Grand Role Play is another fantastic GTA 5 RP server that you should definitely join. They have over 130k users with more than 20k active members. So, this server is well populated, and you can join to get the GTA 5 RP mod on your PS4.
Now, let's consider what you need to do to join a GTA 5 roleplay on PS4.
Find a Genuine GTA 5 RP Server
With so many Discord servers active today, how do you know which one is best for your gameplay? It's pretty easy to find a genuine GTA 5 RP server. All you need to do is visit GTAForums and search for PS4 or RP.
The forum result will show a huge list of genuine and active RP servers. You should always go for an RP server with the highest likes.
Once you find an RP server you'd like to join, you can enter their Discord channel. However, some GTA 5 RP servers might ask you to fill out a forum and log in to apply for the interview. In that case, the moderator will take your interview, and then they'll accept your invitation to the Discord server. 
Most RP servers will let you join the Discord server and then ask you to review the server rules. You can select the role you want to play and request an interview.
Four Basic Rules You Need to Follow in Every Server
Since every server you join will have different rules and regulations, here are some basic ones you should know.
1. Killing One or More Players for No RP Reason
Killing or robbing other players for no reason is not acceptable in most RP servers. However, other RP servers may allow killing and looting to some extent, which means it will vary from one server to another. So, it's best to read the rules of Deathmatch on the Discord server.
2. Hitting Someone With Your Vehicle for No RP Reason
You should refrain from hitting or running over someone with your vehicle for no reason. This act is only allowed for police departments and other roles with vehicle deathmatch, or VDM. Most RP servers won't allow you to hit someone with your car, but this might change from one server to another. So read the rules carefully.
3. Keep Things as Realistic as Possible
The in-game mechanics can feel unrealistic sometimes, like violating the rules of physics by accelerating to a place or spamming wheelies. Your behavior should be as realistic as possible to keep the experience genuine. For instance, you are the police, and the thief is escaping in mid-air.
4. Avoid Using or Trading Information From Other Sources on Discord
You can't use or trade information from other sources and share it on Discord, as each roleplay is unique and using information shared on Discord won't help you move forward in the gameplay. So, you need to play your role and handle the situation like you do in real life. It's the most important rule to remember, and if you don't follow it, other users might report you to the server moderator, and you may receive a ban for not following the rule.
Choose Your Role and Apply for an Interview
The hashtags on a Discord server might change, but there are some sections that you must know about.
You may find sections like # Roles-Assign or # Roles. Don't panic! If you're using Discord for the first time, the community and the moderator will help you throughout the day.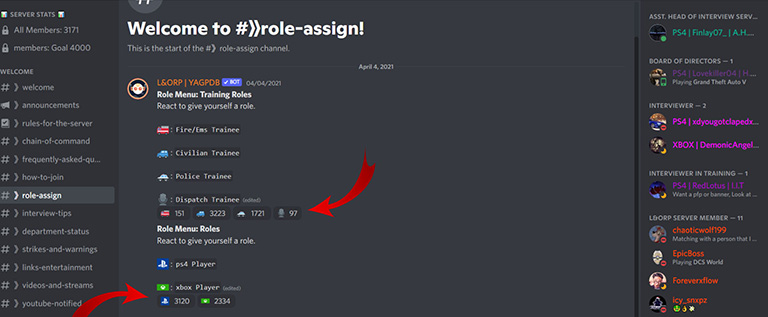 So, under the "roles" section, you must choose your role and apply for an interview. If you have joined a genuine GTA 5 RP server with thousands of active users, you're likely to see more than 100+ fire departments, police departments, civilian jobs, etc.
To pick your role, you must choose the emoji representing that role or job, and this will provide you with a tag under that role type. Once selected, you need to choose the platform or device type on which you'd play your RP game. It's similar to choosing a role or job.
The moderator will know your device type and your job interest and will inform the interviewer about your application. Now, the recruiter will contact you as per your role.
Proceed With the Role Interview in GTA 5 RP
After applying for the role on the GTA 5 RP server, you have to wait for the Discord interviewer to approach you regarding your role. We know interviews are not that game-friendly, but it's one of the easiest tasks to do to join a reputable server. This way, the discord moderator will get to know about your interest, and they will add you on Xbox or PlayStation. 
So, How Do You Get on the RP Server? 
The process might vary from one Discord server to another, so it's best to read the server rules before picking your role and device type.
For instance, if you want to join the United Network roleplay, you will notice multiple tags or hashtags on the left side of the Discord server.
As discussed, read the rules and pick your job under the "role assigning" section. Now, the moderator will announce to join the "waiting recruitment voice channel." In this channel, the recruiter will take your interview.
So, stay prepared because a recruitment schedule will be posted for a week. Wait patiently for your turn.
Some Discord servers might post "interview times" on random days, so keep an eye out for frequent announcements if you want to join the RP server faster.
When you get an interview alert, join the waiting room and wait for the interviewer to take you to another voice channel where they will ask you questions regarding your role and your interest in the roleplay.
What Questions Will They Ask During the Interview?
These RP recruiters are pretty straightforward and will ask you questions like, "How long have you been playing GTA 5 RP?" And why do you want to play this role?
Some interviewers may also ask you about the rules to ensure you'll behave well in the game and refrain from disrupting the gameplay of others.
What Happens After Passing the Recruitment Test?
Once you pass the interview (I know you will), you will be directed to another tab where they will teach you various commands and rules so that you understand how to play GTA 5 Roleplay on PS4. We know it may seem like a lot of hassle, but once you enter the RP server, you can enjoy playing GTA 5 RP for the rest of your life as long as you follow the rules and don't get yourself banned from the server.
Frequently Asked Questions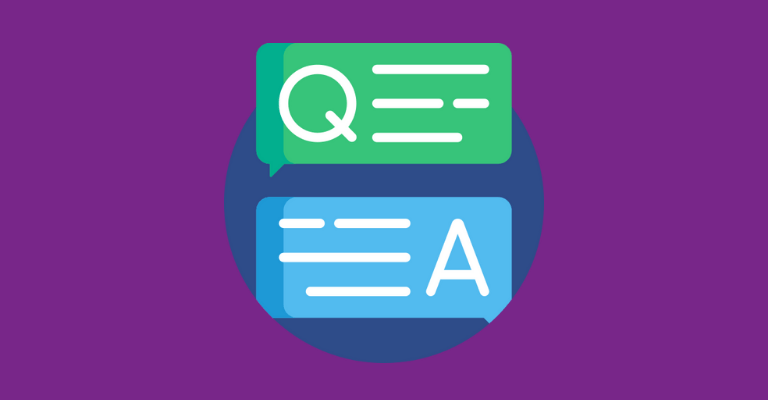 Can You Play GTA 5 RP on a PS4?
GTA 5 RP is an upgrade of GTA 5 with a roleplaying feature, which is played using mods like RageMP and FiveM. These mod clients enable the development of multiplayer servers that support different mods. However, PS4 or any other console users can enjoy their GTA RP game but cannot play it using these mod clients. 
How Do You Join a GTA 5 Roleplay Server on PS4?
Here's what you need to do to join a GTA 5 RP server on PS4.
● First, you need to join the official Discord server for United Roleplay. 
● Once joined, go through the server's rules and regulations. 
● Now, open the role-assign section and select the department you'd work under (military, dispatch (police), fire, LEO (law enforcement officer), and civilian).
● You must join the waiting recruitment section once the interviewer announces the interview. 
If everything works out fine, the moderator will accept your invitation. 
How Do You Get Mods on GTA 5 PS4?
Rockstar Games doesn't encourage the use of GTA 5 mods, nor does it intend to include this feature in its console games. So, if you intend to download and install the GTA 5 mods on your PlayStation 4, you'll have to exploit the firmware of your PS4 and stop your game or system from updating.
The Bottom Line
If you don't know how to play GTA 5 roleplay on PS4, follow the steps below.
Find a genuine GTA 5 RP server
Choose your role and apply for an interview.
Proceed with the role interview in GTA 5 RP.
Hopefully, this guide has helped you find the best RP server to play on your PS4. If you know some good GTA 5 RP servers, feel free to share them in the comments below to help other players enjoy this roleplay community.