Ready to dive back into your favorite shows and movies on Hulu? Reactivating Hulu account is a breeze! Whether you took a break from streaming or decided to explore other options, this guide will walk you through the simple steps to reactivate your account. Get your popcorn ready, and let's bring entertainment back to life with Hulu!
How to Reactivate Hulu Account?
To reactivate your Hulu account, simply login to the Hulu website using your credentials. You'll find an option to reactivate the service in the Manage Account section. Once you select it, your billing period will be instantly activated, and you can start enjoying Hulu again.
If you're a Hulu subscriber looking to reactivate your account easily, keep reading to learn more about the process and how it works.
What Are the Steps to Reactivate Hulu Account?
Hulu is widely recognized as one of the leading streaming services in the US, thanks to its extensive content library and attractive bundles with Disney and ESPN. While Hulu offers various subscription plans, there may come a time when you decide to take a break from your account.
When the time comes to resume your streaming, here's how to reactivate Hulu account:
Head over to the secure Account section on the Hulu website.
Use your login credentials to access your account.
Choose the specific profile you wish to manage within your account.
Look for the "Your Subscription" section and click "Resume Subscription Now".
Confirm your decision to reactivate Hulu account, and voila! You're ready to dive back into the world of Hulu and enjoy your favorite shows and movies once again.
If you notice your Hulu account has been canceled due to long periods of inactivity, you might have to create a new account or reach out to Hulu's customer support for further assistance.
Now you're all set to reactivate Hulu account and indulge in endless entertainment options. Happy streaming!
| | |
| --- | --- |
| Hulu Account | Subscription |
| Hulu + Live TV (without ads) | $70 – $75 (Monthly) |
| Hulu + Live TV (with ads) | $69 – $71 (Monthly) |
| Without Ads | $14 – $15 (Monthly) |
| Ad-supported plan | $7 – $8 (Monthly) |
Different Hulu Plans
Related Reading: How To Add HBO Max To Hulu (Simple Way)
Can I Temporarily Pause My Hulu Account?
If you find yourself unsure about the value your Hulu subscription brings to your streaming experience or if you'd like to explore other streaming services for a while, you can pause your Hulu account. Pausing provides an alternative to canceling your account or stopping your subscription altogether.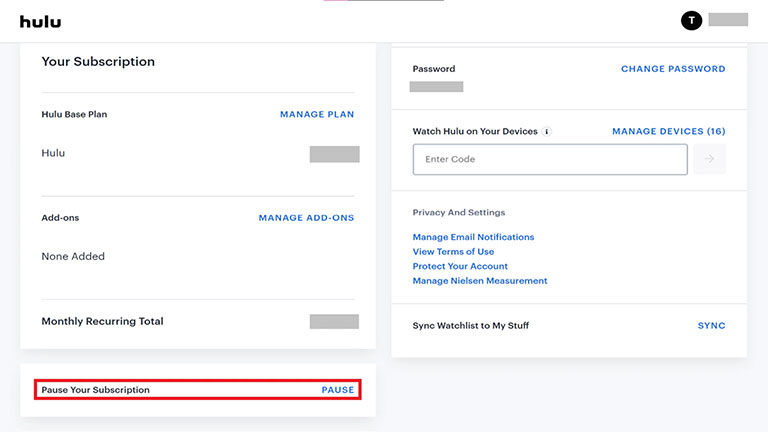 Pausing your Hulu account is also a convenient choice when you are traveling or temporarily occupied with other activities that prevent you from using the service regularly. However, it's important to note that the pause option can only be utilized a maximum of three times within twelve weeks.
When you choose to pause your Hulu account, you'll need to resume it within three months. If you fail to do so, your account will become inactive and may be fully terminated. In such a case, you need to start a new account from scratch.
It's worth noting that pausing a Hulu account is not an available option for subscribers with yearly plans. If you have an annual subscription, you won't be able to pause your account.
Related Reading: Hulu PlayBack Failure (How to Fix Easily)
What Happens When I Cancel My Hulu Account?
If you decide to take a break from using your Hulu account or if it remains inactive for an extended period, the account will be canceled.
When Hulu cancels your account, you will lose access to your favorite shows or movies, your viewing history, and other personalized information related to how you interacted with Hulu's content. It's worth mentioning that the cancellation takes effect after the current billing cycle is completed.
To prevent the loss of your account information, one option is to cancel your subscription plan and then reactivate it before the account becomes completely inactive. This way, you can ensure seamless access to your preferences and continue where you left off.
Alternatively, you can take a break from Hulu and renew the service later, starting fresh with a clean slate.
Again, once you choose to cancel your Hulu subscription, you have time until the beginning of the next billing period to change your mind.
If you reconsider and decide to keep your account, you can reach out to Hulu's customer support, and they will assist you in reversing the cancellation request. They are there to help and can waive the cancellation request if you decide to continue your subscription.
Troubleshoot Hulu Reactivate Account Not Working
If you're having trouble reactivating your Hulu account, there are a few possible reasons. One common issue is an expired payment method. Make sure your payment details are up-to-date and that the billing address is correct.
Other potential causes include network problems, ad-blocking software, or timeouts in your browser or app. To troubleshoot the Hulu reactivate account issue, follow the troubleshooting steps below:
1. Check Your Streaming Browser
If you want to ensure a smooth activation process for your Hulu account, it's essential to consider browser compatibility. Different browsers may have varying levels of support for Hulu, which can impact the activation procedure.
Some browsers may not be compatible with Hulu's activation process, leading to errors or issues during the activation.
For instance, I encountered an error stating that my browser was not supported when I tried to activate Hulu using Chrome.
If you're getting the same error, you need to update your browser. Updating your browser to the latest version can often resolve compatibility problems.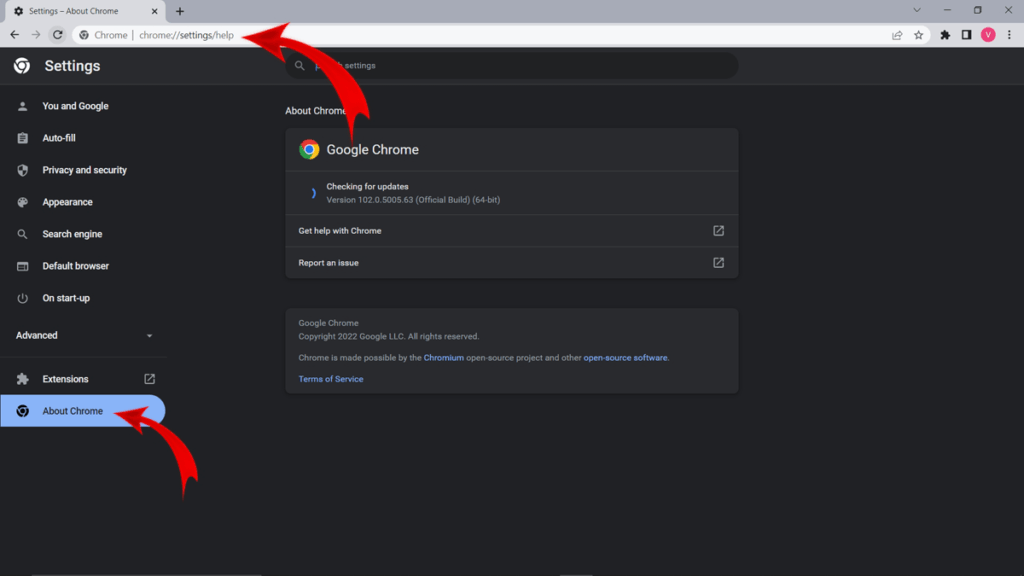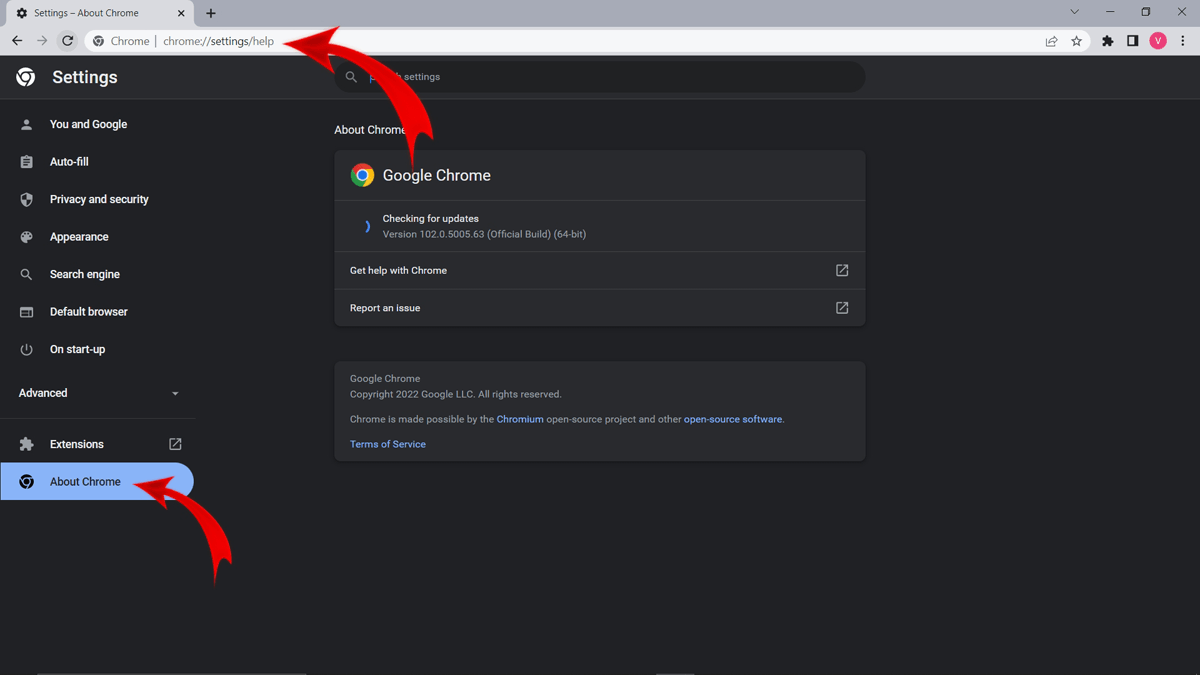 After updating Chrome to the most recent version, I was able to activate Hulu and enjoy watching my favorite episodes successfully.
Apart from Chrome, other web browsers such as Firefox, Safari, Internet Explorer, and others may also encounter compatibility problems with Hulu.
So, it's a good practice to keep all your browsers updated to their latest versions to ensure optimal performance when using the Hulu app.
Related Reading: Hulu Is Not Working on Samsung TV (PROVEN Fix!)
2. Check for Browser or App Timeouts
Timeouts in your browser or app can be another factor contributing to activation problems. Here are some additional steps you can take to address these issues:
A. Try a Different Browser
If you're experiencing timeouts during activation, switching to a different browser can help determine if the problem is specific to the one you're currently using. For example, if you're using Chrome and encountering timeouts, try Firefox or Safari instead to see if the issue persists.
B. Log Out and Log Back In
Sometimes, a session can become stuck or experience a timeout. Logging out of your Hulu account and then logging back in can refresh the session and resolve any timeout-related issues.
This can be done by accessing the account settings or profile options within the Hulu app or website.
By attempting these steps, you can troubleshoot activation problems related to timeouts in your browser or app and increase your chances of successfully reactivating your Hulu account.
Related Reading: Hulu Error Code 406 (Try This Fix First!)
3. Disable Ad-Blocker
If you have ad-blocking software enabled, it may interfere with the screen loading process during reactivation. Temporarily disable any ad-blocking extensions or software while reactivating your Hulu account.
4. Check for Network Issues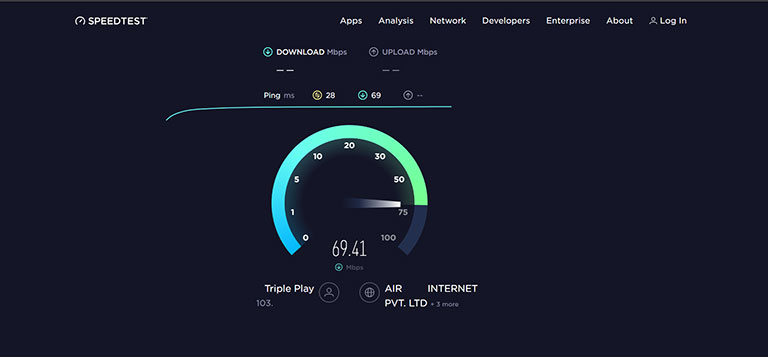 There might be network problems either in your area or affecting Hulu servers, which can prevent successful reactivation. Check your internet connection and make sure it is stable. If there are widespread network outages, you may need to wait until they are resolved before attempting to reactivate.
Related Reading: Hulu Keeps Crashing or Shutting Down (10+ EASY Fixes)
5. Delete Cache
Clearing your browser cache can significantly improve the performance of the Hulu app, which may otherwise be slow and prone to sudden crashes. The browser cache consists of stored data, including viewing history and other details.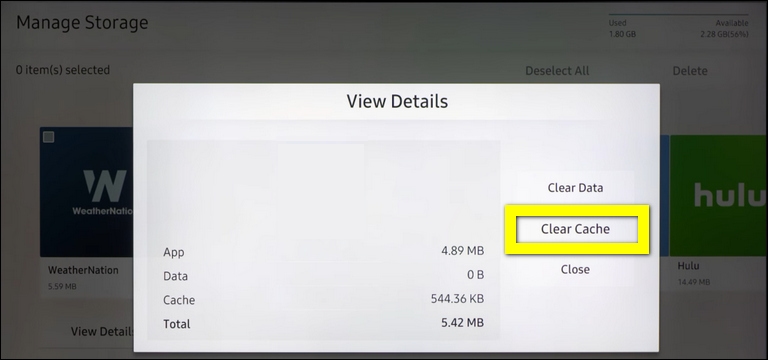 Deleting caches and browser history can free up space, allowing the Hulu app to operate more efficiently.
We found information on Hulu's support page, where they explain the impact of corrupted caches on streaming and how it can affect the activation process.
Corrupt caches can be a potential factor that hinders the activation of Hulu.
6. Update Your Hulu App
If you're using the Hulu mobile app, it's important to check for updates regularly. Updating to the latest version of the app can improve your overall streaming experience, as Hulu often releases updates to address any issues or bugs.
Additionally, it's recommended to upgrade the operating system (OS) of your devices used for viewing Hulu. Keeping the OS versions up-to-date ensures compatibility and optimal performance while streaming.
7. Contact Hulu Support
If none of these troubleshooting steps resolve the problem and you're confident there are no network issues, it's advisable to reach out to Hulu's customer support for further assistance. They can provide personalized guidance to help you reactivate your Hulu account successfully.
Related Reading: Hulu Error Code drmcdm78 (How To Fix)
Frequently Asked Questions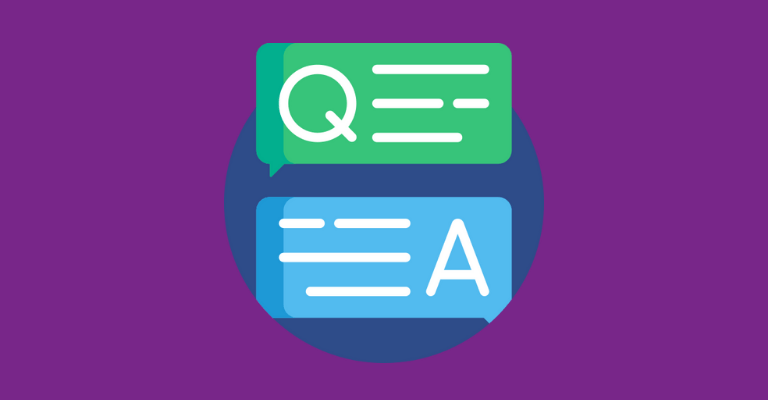 Why Is My Hulu Subscription Inactive?
Your Hulu subscription may be inactive due to payment issues, an expired payment method, or account suspension. Ensure your payment information is up-to-date, and contact Hulu's customer support for assistance in resolving the issue and reactivating your subscription.
Can I Cancel My Hulu Subscription and Reactivate It?
Yes, you can cancel your Hulu subscription at any time. If you wish to reactivate it, sign back into your account and follow the instructions to re-subscribe. Remember that you may lose access to certain content if it is no longer available or has changed since your cancellation.
The Bottom Line
Reactivating your Hulu account is a straightforward process that allows you to resume enjoying your favorite shows and movies.
By following the steps in this guide, like:
Checking your payment details
Troubleshooting potential issues
Reaching out to customer support (if needed)
You can successfully reactivate your Hulu account and continue enjoying its wide range of entertainment.
Get ready to dive back into the world of Hulu and enjoy seamless streaming once again.
Hopefully, this guide on how to reactivate Hulu account answers your questions. If you have any doubts about Hulu activation, leave your queries below in the comments. We'd be happy to help!