How to sell Bitcoin is probably one of the most frequent questions in the world of digital money. It is worth noting that the issue seems quite simple, but it is not all that easy. For those who are facing it for the first time, it is, one might say, a significant event. At its core, the process of selling bitcoin (BTC) is not unlike the process of buying it. There are several ways of trading this digital money. When you are ready to sell the bitcoins, you have the following ways to do so:
online cryptocurrency exchange;
bitcoin ATM;
(P2P) transactions;
applications;
withdrawal of money.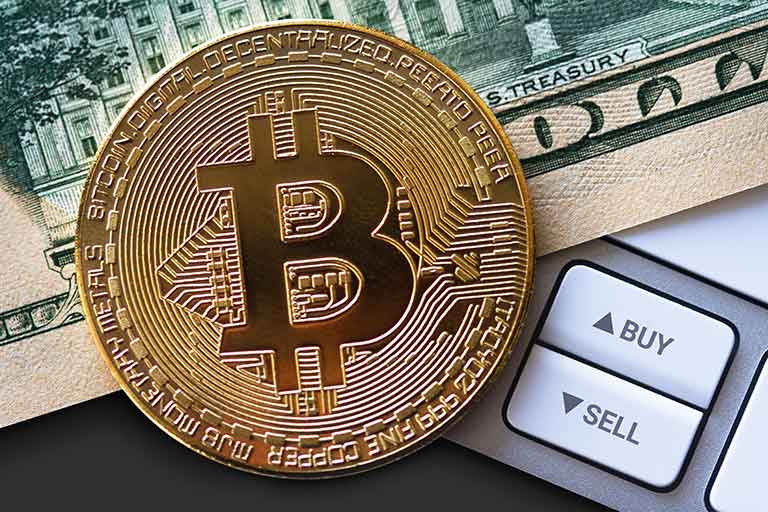 Online Cryptocurrency Exchange
One of the all-purpose solutions for selling Bitcoin is exchanges. When trading cryptocurrency, they act as an intermediary and hold the funds of the seller and the buyer. Everything happens according to the standard scenario, and to use a cryptocurrency exchange, you must first create an account. It is worth noting that some exchanges require proof of identity. Of course, in order to withdraw the money, you need to connect to a bank account. But also do not forget about the restrictions depending on the region of residence.
After you have made an account on the exchange, you should transfer your bitcoin there, just by placing a sell order, specifying the type of currency you want to exchange, its amount, and the requested price per unit. After this simple operation, the exchange will automatically execute the transaction for you as soon as someone likes your offer.
Once the funds are received, you have to transfer them to the bank account. But it is necessary to note right away that this can take a long time, especially if the exchange has problems with banks. Moreover, some banks simply refuse to process transactions with funds received through cryptocurrency trading. It is also important to keep in mind the withdrawal fees that may be charged on the platform of your choice.
Bitcoin ATM
Another way to sell your cryptocurrency is through bitcoin ATMs. These look like regular ATMs at the first sight, but in fact, they are not. Instead of being connected to a bank account, they are connected to the Internet, which facilitates transactions. The process of such a transaction is quite simple: you scan a QR code and then sell the BTC for cash. There are such ATMs all over the world, and you can easily find their locations on the Internet.
The disadvantages are rather high fees and sometimes the lack of two functions (sale-purchase) in one ATM. The identification process depends on the specific ATM and operator, but if you want to sell Bitcoin, you will always have to pass some form of identity verification. Once your identity has been verified, you will be given a QR code with the address of the wallet you need to send the bitcoin to.
P2P transactions
A direct transaction with another subject can be done in two ways – in person or online.
Online P2P sale
In an online sale, the transaction is made through a specialized platform. These platforms essentially allow the exchange of cryptocurrency for cash or vice versa, with the other party online. The buyer places an ad on such a platform, stating the price and the preferred method of payment. The interested party completes the sale by following the instructions provided by the platform. Usually, such resources include a feature to ensure the security of both parties and the transfer of assets.
Face-to-face Transactions
This type of transaction is one of the simplest and probably can be said to be safe. Especially if you decide to sell your Bitcoins, for example, to your relatives. The only thing that is required is an understanding of how to send bitcoins and work with the cryptocurrency wallet or platform where you store your funds.
Applications
Various services offer to buy or sell cryptocurrency directly in the mobile app. Each service has its transaction fees, which should be taken into account when buying and selling digital assets. However, with this method, you are taking quite a good risk. Therefore, the best solution is to choose the most reliable and proven option and overpay a little, rather than try to save money and lose everything.
Withdrawal of money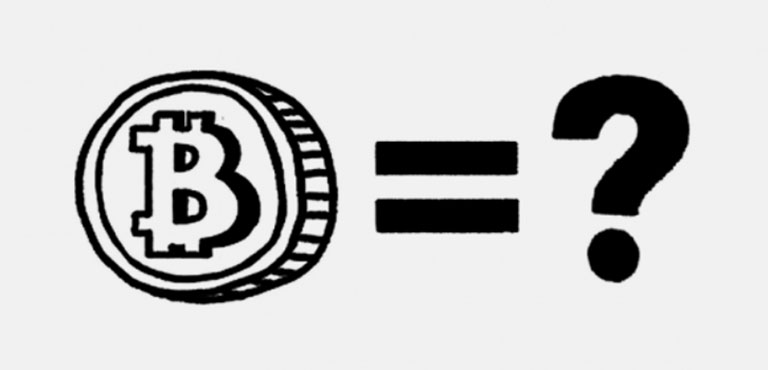 If taking cash transfers as a goal, another good solution is to use a bank wire transfer or Automated Clearing House (ACH) withdrawal after selling BTC on a cryptocurrency exchange. But you should understand that with this system, transfers can take a long time, and depending on the country and amount of the transfer, it can take from several hours to a few days to be processed. Moreover, when using such systems, additional fees may be charged. It is also worth noting that some banks may be unfavorable to transfers to and from accounts linked to cryptocurrency companies.
Therefore, if you are opening a bank account specifically to withdraw money from bitcoin sales, you need to do the research and choose the bank that best suits your needs.
Conclusion
Now knowing how to sell bitcoin and convert it to cash, the question arises, but what is the best and most reliable option? Unfortunately, there is no definite answer. Exchanges can always become a target for hackers, there were cases when exchange owners simply ran away with clients' money. There are potential dangers in face-to-face meetings to trade with strangers, similar to those of other in-person financial transactions. The applications could also simply leave you with nothing.
That is not to say that you cannot sell the cryptocurrency or make money in any way, by any means. You just always have to be careful, keep an eye on bitcoin exchange rates when making sales or exchanges, and follow the status of a particular organization closely.