Whether you are a lead generation company, publisher, or advertiser, you must prioritize making your leads happy at all times. Satisfied leads are easy to convert, remarket, and even turn into brand advocates.
Well-thought-out lead distribution is crucial to the satisfaction of your customers, as all they want is to get their issues solved in the shortest time, whether they are buying a product, ordering a service, or scheduling an online consultation.
Top-notch lead distribution software such as LMS Sync from Phonexa quickly connects consumers with the product they are looking for based on the settings of lead buyers and sellers. As a result, all three parties – publishers, advertisers, and consumers themselves – are better off after the distribution. Part of Phonexa's all-encompassing LMS Sync lead distribution software grants the perfect customer journey for leads, high-intent customers for advertisers, and long-lasting profits for publishers and lead generation companies.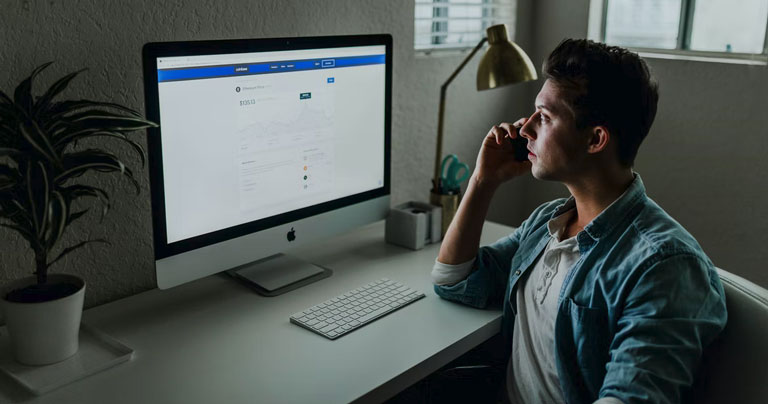 Read on to learn more about lead distribution software and how your business can benefit from implementing this automated solution.
What Is Lead Distribution Software?
Lead distribution software delivers leads to relevant buyers based on what advertisers and publishers want: the number of leads to buy, price per lead, etc. Regardless of how leads are generated – via a website form, landing page, email, phone call, etc. – they are brought into a lead management system with further filtering, organizing, and distribution to sales agents or wherever lead buyers want them to go.
Qualified leads that satisfy the internal criteria of the system – not fraudulent, duplicated, etc. – are distributed to relevant buyers, starting with the best offer. If the highest-bid buyer declines the offer or needs fewer leads than are being sold, then the next best buyer will receive the offer.
Lead distribution software is not a standalone product but rather a part of a lead management system, which also encompasses lead tracking and lead analytics software to synergize lead acquisition, distribution, and sales.
Do You Need Lead Distribution Software?
Without a shadow of a doubt, any online business that buys or sells leads should incorporate lead distribution software. By doing so, these businesses can:
Increase quality leads, which is the top priority for 68% of B2B professionals
Solve traffic problems, which 65% of businesses struggle with
Push leads towards making a purchase by connecting them to the best sales agent
But that's not all — read on to learn more.
How Can Lead Distribution Software Boost Your Business?
Making consumers happy is the best recipe for long-standing success, and lead distribution software does it to the fullest. But it does even more than that. A smartly configured lead distribution system can:
Automate lead distribution. You only have to set up the distribution process once, and then make small adjustments when necessary according to the data provided by lead analytics. Everything else will be automated – you will not have to sell or buy leads manually unless you want to.
Focus on the leads you want. With multiple filters available for lead buyers and sellers, you can focus on the leads you want while ignoring low-intent, duplicate, or any other leads you're not interested in. It goes without saying, you can choose to buy as many leads as you need at the price you want.
Scale your business. Distributing leads manually is possible, but you will never scale doing so. Businesses processing hundreds of leads can only be successful when the job is done automatically.
Sell or buy leads at the best price.One of the best features of lead distribution software is that it's connected to a wide market comprising hundreds, if not thousands, of buyers and sellers. Publishers can offer their lead to multiple advertisers simultaneously, whereas advertisers can choose from multiple publishers.
Lead distribution software benefits sales managers, lead generation companies, marketing, and advertising agencies, and any other business involved in buying or selling leads. Luckily, it doesn't take long to install and set up, and you can feel its impact from the beginning.
Lead Distribution Software as a Part of a Bigger Picture
Lead distribution isn't isolated from lead tracking and analytics. The synergy between the three serves the best interests of merchants, publishers, and leads themselves by allowing consumers to instantly get to the best product or agent while being sold on the market at a reasonable price.
Final Thoughts
As long as your business buys or sells leads, it would be wise to move away from time-consuming, manual lead distribution and implement an automated system that will help you scale, enhance your strategy whenever needed, and ultimately draw more profits. The cost of installing a lead distribution system is minuscule compared to the benefits it grants, making it absolutely worth it — even more so if lead distribution comes along with lead tracking and analytics, as does Phonexa's LMS Sync marketing solution.