Statistics show that SMS is increasingly used for marketing purposes. This channel has the widest audience coverage and minimal delivery conditions, all you need is a phone and mobile connection. In addition, SMS demonstrates high rates of opening (98% open rate within five minutes of delivery), transitions and response speed.
All this makes it a key channel of communication strategy of many brands. This is especially true for ecommerce and retail in a pandemic, with more and more shopping online. SMS is becoming a reliable channel for information exchange and customer service, as well as attracting potential customers.
However, many companies do not enjoy all the benefits of SMS marketing. This mistake is probably made by your competitors. So why don't you make SMS marketing to your advantage? Take this opportunity now!
What is Smarter Contact?
Smarter Contact is an SMS marketing platform designed for different businesses to send texts to their clients, as well as potential ones, quickly, easily and in large numbers. It's a smart subscription-based platform which sends messages in bulk and has some remarkable features which are going to be covered further.
It is designed for general sales and marketing, real estate, event promotion, staffing, automotive, gym and fitness, lending professionals. This platform works with small and mid-size businesses, enterprise, freelance workers, non-profit organizations, and government.
Features and Options
The main features and options of Smarter Contact platform are:
Built-in CRM and integrations with the industry leaders;
Accurate Skiptracing;
Automation and unsurpassed SMS delivery speed;
User-friendly interface.
Built-in CRM & integrations with the industry leaders
If you are worried that you will need to contact an individual specialist or hire a person to conduct a mass SMS distribution, you are wrong. With just a few clicks, you can start texting on your own. It won't take much time to launch because it has a built-in CRM which can monitor your marketing campaigns, log service issues, track interactions with clients and mainly keep all contacts in one place. It integrates with such applications and services as Podio and Zapier.
Accurate Skiptracing
Skiptracing allows you to search mobile data of any person in the area – mobile and landline. Through multiple data points, Smarter Contact searches numbers for your business. Within a minute, they give you the most accurate phone numbers associated with the record. That makes them leaders with high hit rates, and their advanced geolocation data collection methods allow them to reach the right customers.
Automation and unsurpassed SMS delivery speed
In mass messaging, speed and automation of the process are extremely important. If you use Smarter Contact, you can save time significantly on repetitive tasks with pre-built messaging campaigns, which allows users to track leads automatically. High delivery rates, progressive analytic and reporting appliances give you an opportunity to track such an important indicator as ROI.
User-friendly interface
Smarter Contact is very simple in usage and, when it comes to user-friendly platforms in the SMS marketing industry, it is undoubtedly one of the best platforms. Also, users like this platform because of fast and responsive support via online.
What's more?
Depending on the package you choose, Smarter Contact offers you a list of other available features, like:
Call forwarding
Duplicate filter
Advanced data fusion
Phone check tool
Bulk messages
Message templates
Daily backups
Calendar tracking system
Mobile text alerts
Multi-user interface
Dedicated account manager
Voicemail campaigns without calls
Campaign planning and regulation
Text suppression
Pricing
You can subscribe monthly or yearly, no hidden fees. There are three types of monthly packages: Starter, Pro and Elite.
Starter will cost you only $99 for 3000 messages cap per month. This package is the cheapest and includes call forwarding, advanced data fusion, templates, calendar tracking system, daily backup and others.
The Pro package costs $199 per month and is limited to 7,500 messages. In addition to the features of the Starter Pack, Pro features include campaign scheduling, campaign throttling, no ringing voicemail campaigns, and text suppression.
The third pack is called Elite, and it comes with privileges. The Elite package costs $299 and allows you to send unlimited messages. It also has CRM integration, mobile text alerts, allows multiple users and a dedicated account manager.
There is also an opportunity for customers to subscribe to a yearly plan for $2990 and to get two months for free! No matter which package you choose, Smarter Contact offers a 7-day free trial as a chance for customers to try out any package they like.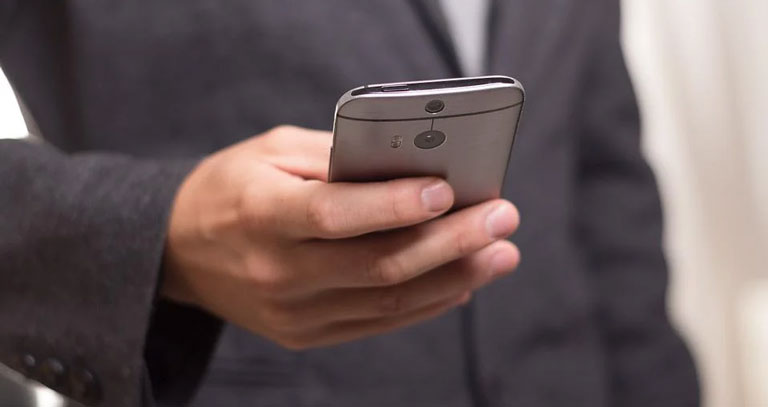 Closing Remarks
Mobile messaging service is simple and unpretentious. The need for a mobile service is obvious: all owners of mobile devices can read and send SMS, and still most subscribers have a habit of reading all the messages that are delivered to their phones. This fact alone is a guarantee that mass texting can be quite effective. Admittedly, most companies have long realized this.
Recently, the organization of mass mailing has ceased to be a time-consuming affair and does not take much time. Modern SMS sending via the Internet sends hundreds of text messages in minutes. You do not need to go anywhere, call someone or make an appointment, because SMS can be sent from a computer at your workplace, provided that it has access to the global network.
So, what makes a good SMS platform? User-friendly and simple mechanism, accuracy and providing the ability to use the platform on your own at affordable prices. It also provides you high delivery rates and multi-user features to make it accessible to more than one person. Smarter Contact is about all those things, so it can be easily and fairly recommended to a range of businesses to be applied.
The main thing is not to miss the moment, because a successful businessman is a person who can predict benefits in all areas. If you have previously used a program for sending messages, it will be quite easy for you to evaluate the online SMS service. You will experience all the benefits of the solution for the most diverse business.