In these days of social media, people are not used to hearing about IRC or indeed using it. Internet Relay Chat is a network of chatrooms that primarily focuses on communicating using text messages. It is possible to create custom chat rooms with channels that tie together two or more chat rooms. With IRC it is possible to join a number of channels based on your interest or taste.
Listed below are some of the best IRC clients for Windows, Mac, and Linux. They are organized in random order and do not signify any particular ranking as such. Anyone desirous of joining an IRC chat room or channel must have an IRC client to do so. It must be understood that the clients for the Windows systems are different from those of the Mac systems, which are in turn different from those used by Linux users.
IRC Clients for Windows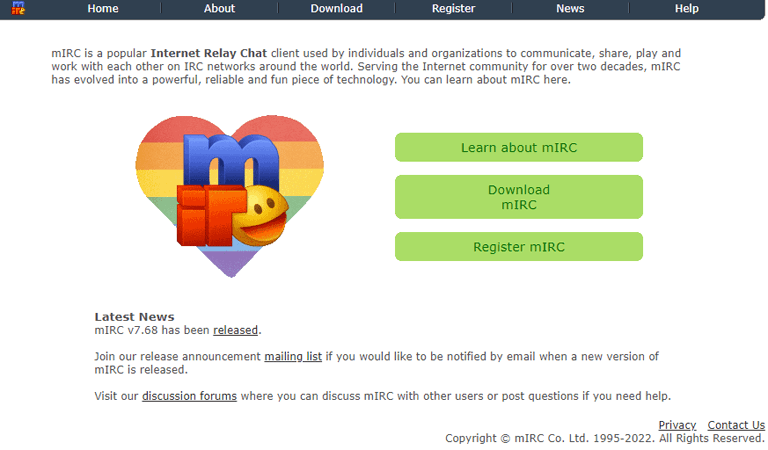 mIRC is one of the oldest and best IRC for Windows 10. Introduced in 1995, it is still in demand for updated chat functions as well as its simplicity of use. mIRC can be used to initiate chats by simply entering the name of the chat room and it is possible to share a range of files including pictures, videos, songs, etc on the channels.
Provides SSL encryption
Has multi-server connections
Supports friend's lists
Allows system tray alerts.
Customizable to a large extent.

This is a completely free-to-use chat client that is the best IRC client for Windows 11 as well. The strong point of WeeChat is that it can be used on MacOS as well as Linux systems. Has a range of features despite being a free-to-use app.
Supported by multiple platforms.
Translation services are offered in numerous languages.
On offer is a highly customizable bar.
Spell check possible.
Smart filtering possibility built into the client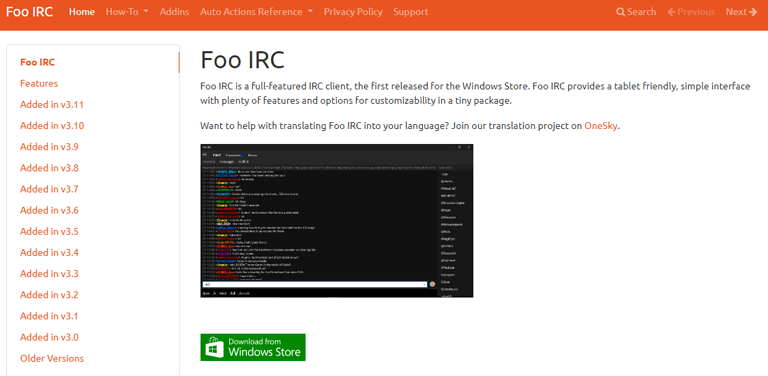 The one IRC that was first released for the Windows Store. Foo IRC is tablet friendly and has a host of features that are customizable. At hand is a range of translation services on offer to the chatter.
Stores messages as history
Auto-reconnect feature to the server which is functional
IRC Cloud support is provided
Ignore list adds additional functionality to the client
Support is offered to multiple servers

One of the most stable IRC clients for Windows systems, there is always something new on the chat servers. The integrated emoticons add spice to the conversation. Possible to change the user interface theme to suit the occasion.
A customizable user interface adds flexibility to the client.
Multi-channel and server support available.
The built-in chat editor provides functionality not found in other clients.
The quick-connect option ensures a speedy connection request.
Supports emoticons which add spice to the chats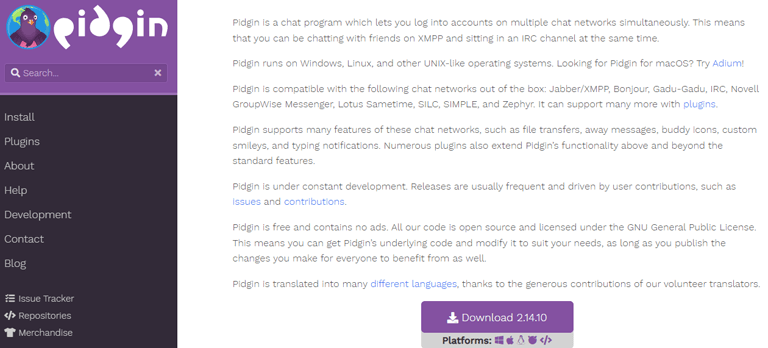 Completely ad-free and without any user charges, Pidgin is the best IRC client for Windows 11. It can work on Windows, Linux and macOS platforms as well.
Open-source development means that it is completely free to use.
The notification system enables communication with the user at will.
Multi-server support enables multiple channels of communication to be established.
Emoticons are integrated into the basic function of the chat client.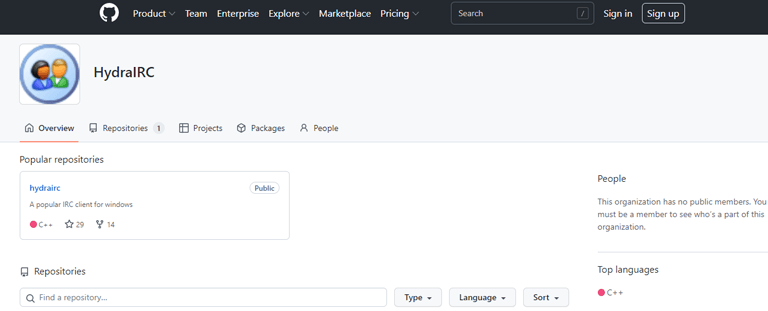 A new kid on the block, Hydra IRC offers a seamless experience to its users. Feature-rich, the client makes for easy use and customization. Multi-channel support ensures that the IRC gets to be used by a variety of users.
Available is a set of intuitive tool kits that bring on functionality not seen often with IRCs.
Supports multiple channels and multiple servers.
Can be launched with minimal effort.
The presence of GUI toolkits enables the customization of the user interface.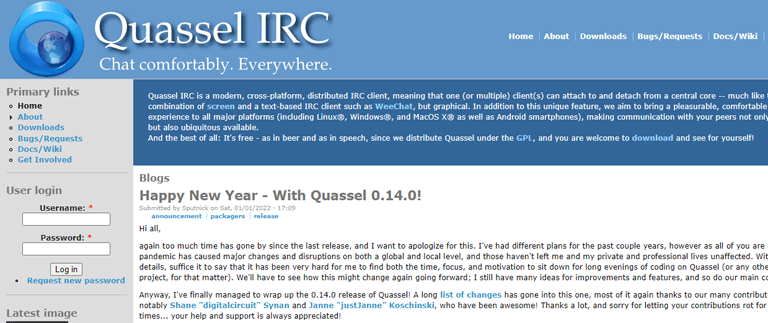 The chat client works on distributed protocols and enables the hosting of multiple chat boxes simultaneously. Reconnecting to the IRC after a log out would load all the past history thereby ensuring that the user does not miss out on anything significant.
Possible to categorize channels according to titles and topics of chat.
A customizable GUI interface makes it one of the most desirable features.
The IRC client can offer both core and client features on a single chat box.

An easy-to-use yet powerful IRC client, the chatbot has a range of features on offer. Can handle a range of European languages including German, Spanish, Russian, etc. The client can host a number of connections simultaneously.
Auto command completion is a desirable feature.
Provides spelling check feature which is a novelty when it comes to IRC clients.
The menu and text shortcuts are easily configurable.
The syntax can be set to auto-completion on the chat client.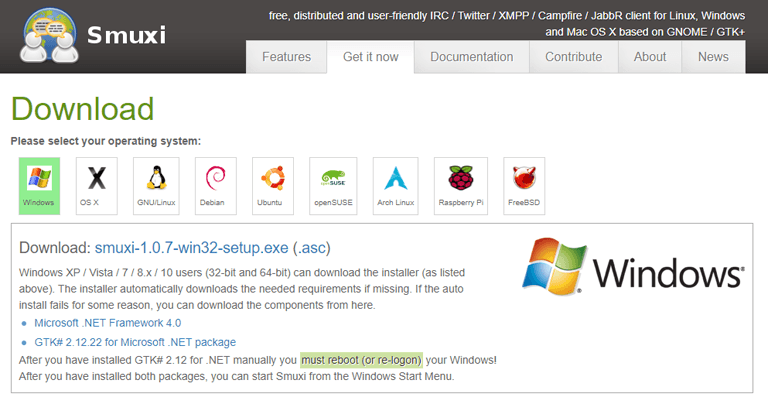 Simple yet intuitive enough to support multiple chat channels, Smuxi is an IRC client for all seasons. Supports the earlier version of Windows from XP onwards. The platform is completely free to use.
The default server is the Smuxi server which makes it fast for communication.
Downloads the chat names of all the chat members in a channel on connection.
Cross-functional performance is possible across channels.
Best IRC Client For Mac
Listed below are the exclusive IRC clients for the macOS.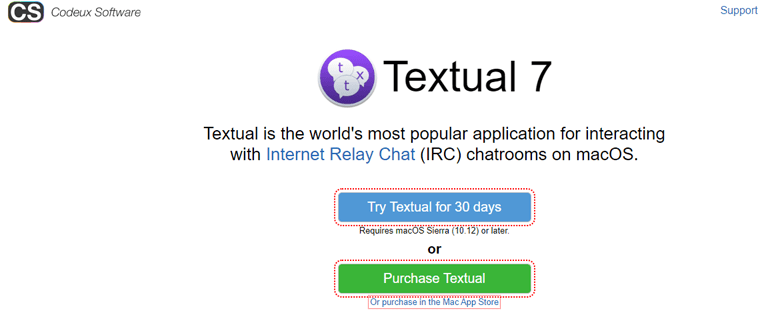 Textual comes in with a 30-day trial period which ensures that it is those who understand the platform that gets to use it. Receives continuous support so that the user is never left in the lurch. On offer are a number of key shortcuts that ensure smooth navigation of the software.
Comes with an Address book
Highly customizable styles
Tray notification provided for
Is supported by iCloud
Multiple channel support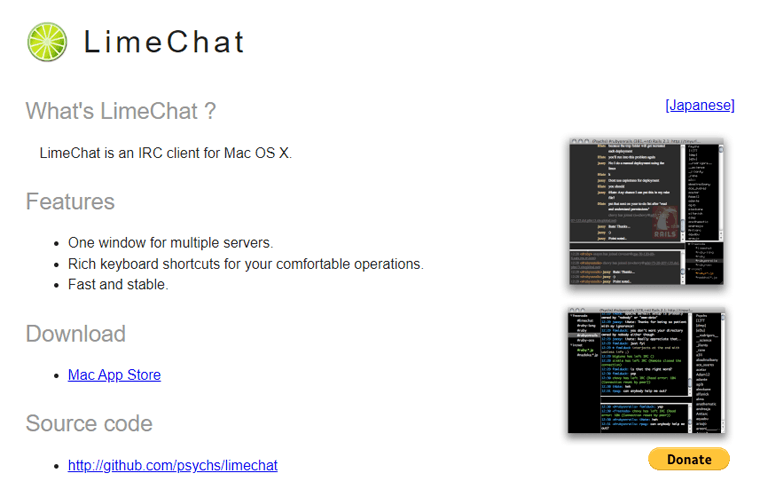 Is totally free to use and a lightweight IRC for the Mac systems. Allows SSL encryption that adds to the security of communications. Supports multi-channel communications.
On hand are keyboard shortcuts that smoothen navigation.
Chat message notifications are available as push messages.
Encryption allows a secure channel to be established.
Links posted on the chat window become clickable.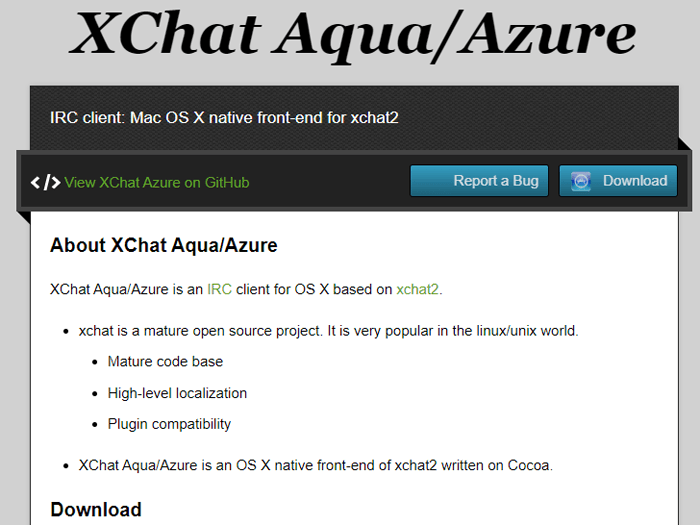 If it is a free-to-use best IRC client for Mac that the user wants, then look no further than Xchat. Costs next to nothing to use and offers a range of features only found on more premium offerings.
Basic scripting is supported on the platform.
Encryption provides a secure connection for communications.
Files can be exchanged between people.
Integrated spell checker built into the client.
Best IRC Client for Linux
Discussed in brief are some of the better IRC clients for Linux systems.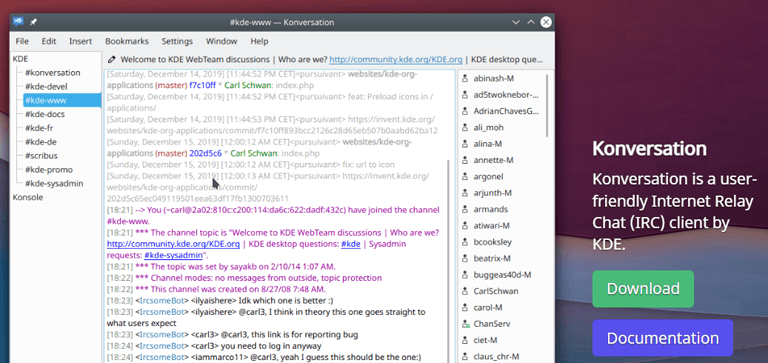 This is a free-to-use client that is meant for people stressing about increasing their productivity. The onscreen display and quick access buttons set the platform apart from the other offerings for Linux users.
Command shortcuts make simple operating the system.
Detects and activates any URL sent as conversations.
Supports DCC file transfers between users.
The use of scripts makes the platform highly customizable.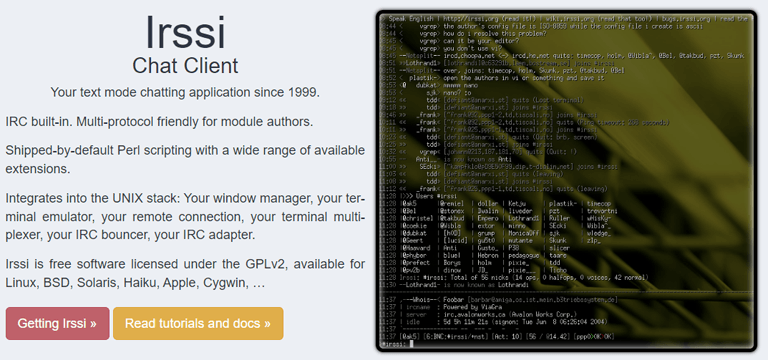 Doesn't support a GUI so only folks that are comfortable working with text commands should use the platform. The appearance is highly customizable with the various themes available. The easy setup would convert a large number of critics to its acceptance.
Highly customizable.
Auto logging is permitted which adds convenience to the user.
Supports pasting of text including text commands.
Multi-platform support which makes it compatible with a large number of systems.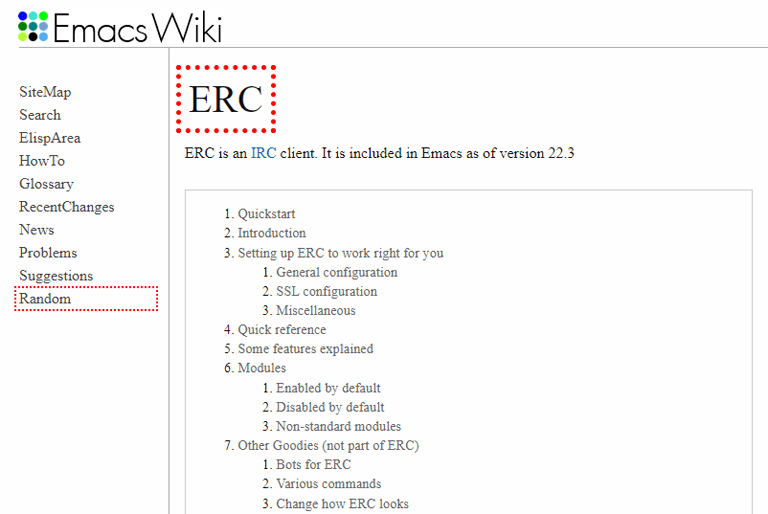 Like most Linux platforms, ERC is completely free to use and comes with a range of features. Highly customizable as it supports a text editor on the platform. One-on-one private messaging is possible.
Provides multi-channel and multi-server support.
Autojoin feature comes in handy while signing in to the service.
Timestamps allow the documentation of the chats.
Keeps a log of past actions which in a way makes troubleshooting simple to do.
Frequently Asked Questions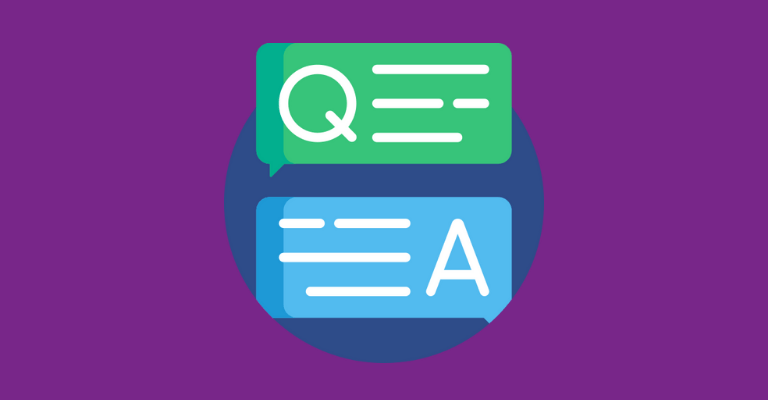 Is IRC Chat Free?
In most instances, the use of IRC chat is free. There could be some clients that offer a premium version to those wanting extra features.
Are IRC Clients Safe?
On offer on most IRC Clients are encrypted connections which provides a safe and secure connection between chatters.
Does IRC Work on Mac?
A large number of IRCs that work on the Windows OS works on Mac as well. Moreover, there are specific IRCs that are made to work on the MacOS alone.
What Is the Point Of IRC?
The aim of the IRC is to establish textual communications between two computers or as later applications provide, between smart devices as well.
Is Discord Similar To IRC?
Discord is a communication client like the IRC but with discord, the usage is not restricted to text messages alone, which is what IRCs do.
Conclusion
It would be seen from the above that the typical IRC client offers the following.
Cross functionality
Supports multiple platforms
Uses encrypted channels of communication
Is mostly free to use
Is mostly feature-rich and highly customizable.
While most of the IRCs fall under the summarized categories, there is the oddball out there that cannot be fitted into any sort of categorization.