I was launching Snapchat on my iPhone when it suddenly crashed. I closed and opened it again, and it still kept malfunctioning! Are you in the same situation, or like, does your Snapchat suddenly freeze and crash while in use?
I've taken the matter into my own hands and did the steps here to fix this Snapchat keeps crashing on iPhone issue. Now, my Snapchat runs smoothly without any crashes!
Snapchat Keeps Crashing on iPhone
If Snapchat keeps crashing on iPhone, there are a few fixes you can try. First, force-quit the app and then relaunch it. Second, restarting & force restarting your iPhone often helps. If that doesn't work, see if Snapchat is Down.
Also, ensure that both the Snapchat app & your iPhone's software are up-to-date. If you're still facing the issue, contact Snapchat support.
Why Does My Snapchat Keep Crashing
Unfortunately, we CANNOT tell you with certainty why Snapchat keeps crashing because the actual reason varies from one person to another.
But generally speaking, these are the usual reasons why Snapchat crashes on iPhone:
There are some bugs within the Snapchat app or in your iPhone's software: If so, then you have a few solutions available, including restarting your iPhone.
The Snapchat app version is outdated: In this case, you should update the app.
Snapchat's servers are down: In this case, you should wait until they are back online.
You are using a VPN service with Snapchat: You should disable your VPN in this situation.
Your internet connection is unstable: In this case, you have to improve your internet connection's stability and quality.
How to Fix Snapchat Crashing on iPhone
Fix #1: Force Quit Snapchat and Then Relaunch It Again
If the Snapchat app is crashing on your iPhone, the first thing you may try is force quitting the app and then relaunching it again.
This easy and quick step can help clear up any app glitch that may be creating the underlying issue.
To force-quit the Snapchat app, follow these steps:
1- If you have an iPhone 8 or a previous model: Double-press the Home button to bring up the App Switcher, which displays the windows of all recently opened apps.
2- If you have an iPhone X or a later model: Swipe up from the bottom to the middle of your screen and hold until you see the App Switcher.
3- Locate the Snapchat window and swipe up on it until it disappears from your screen.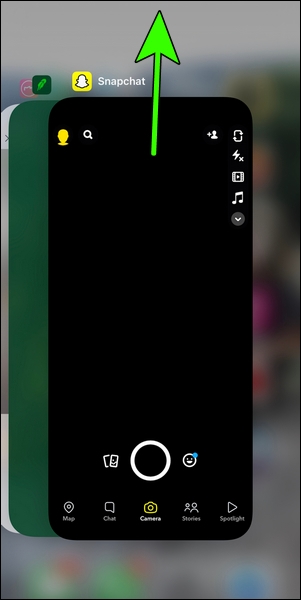 4- Finally, after force-quitting Snapchat, relaunch the app as usual to determine if the problem persists.
Fix #2: Restart Your iPhone Device
Restarting the smart device is one of the first things we always suggest readers do when trying to solve any technical issue.
This procedure is helpful and frequently advised since it can eliminate bugs and glitches within your iPhone's apps and software.
If you don't already know how to restart your iPhone, follow these instructions:
* For the iPhone 8 or any earlier model (With the Home button):
1- Press and hold the Power button until you see the power-off slider appear.
2- Drag the slider with your fingertip to turn off the iPhone.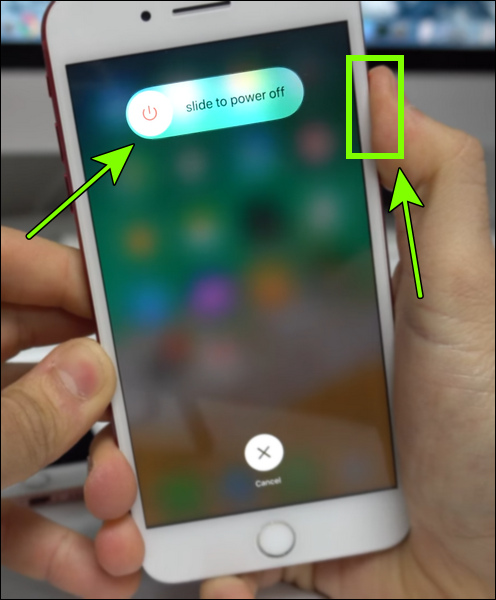 3- Allow your iPhone to turn off for approximately 30 seconds.
4- Now, to restart your iPhone, press and hold the Power button until the Apple logo appears on the screen.
* For the iPhone X or any later model (Without the Home button):
1- Press and hold either Volume button and the Power button simultaneously until the power-off slider appears.
2- Slide the slider to turn the iPhone off.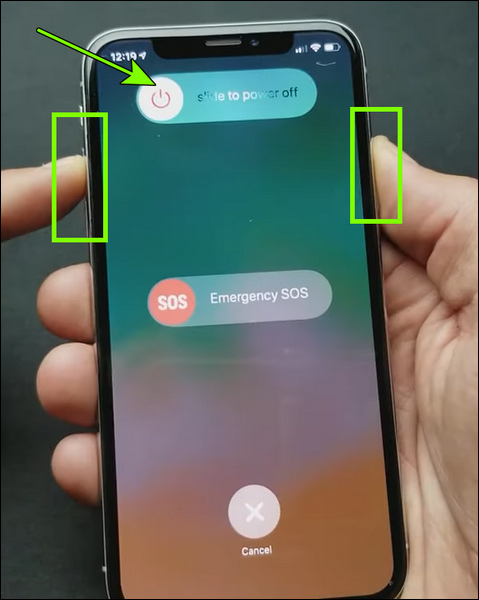 3- Wait about 30 seconds for your iPhone to turn off.
4- To restart your iPhone, press and hold the Power button until you see the Apple logo.
Fix #3: Hard Reset Your iPhone (Force Restart)
If Snapchat continues to crash even after performing a soft reset (Fix #2), you must go one step further by performing a hard reset, also known as a force restart.
A hard reset is an equivalent of unplugging your computer.
When you perform a hard reset on your iPhone, you force it to restart by purposely cutting off power from the phone's battery to its hardware.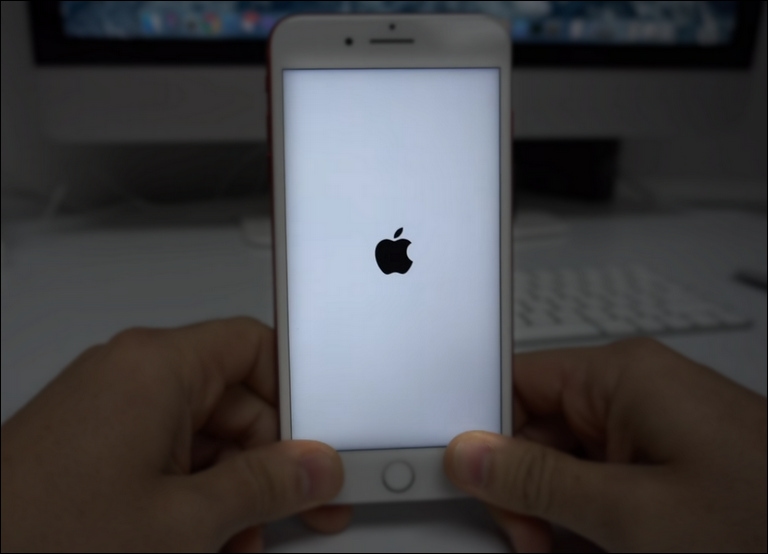 This can be effective for resolving a number of iPhone issues, especially when the device is frozen, unresponsive, or fully stuck.
*Note*: The hard reset process does NOT erase any data on your phone.
"So, how do I force restart my iPhone?"
Since the procedures to force restart the iPhone vary depending on its model, you'll need to check the iPhone User Guide page to find the exact instructions for your device's model.
Fix #4: Check Snapchat's Server Status
Sometimes, when Snapchat keeps crashing on iPhone, this has nothing to do with you. Instead, it could be that Snapchat is experiencing technical difficulties that are beyond your control.
What I'm trying to say is that Snapchat servers can go down, and if that happens, you'll experience all kinds of issues and difficulties because Snapchat depends on its servers to work properly.
So, before proceeding to the next section, you must check Snapchat's server status, which is accomplished as follows:
1- Visit DownDetector.com/Status/Snapchat to see user reports about Snapchat's status.
2- If there are no issues, you should receive a message along the lines of 'User reports indicate no current problems at Snapchat'.
3- If that isn't enough, you can also visit the Official Snapchat Support Twitter page, which will provide updates on Snapchat's status if something is wrong.
Next, if Snapchat is DOWN and the problem is on its end, all you can do is wait patiently for them to resolve the issue.
If, however, Snapchat is UP and functioning normally, you should move on to the next section.
Fix #5: Delete Third-Party Snapchat Apps
According to Android Authority, Snapchat frequently stops working when it detects any third-party apps.
Therefore, you should uninstall any unauthorized third-party apps or plugins you may be using with Snapchat.
Fix #6: Clear Snapchat's Cache
Every app, including Snapchat, holds cache; which is temporary data collected by the app to help it run and load faster on your phone.
However, with time, this app data can become corrupted, causing the app to crash, freeze, and display errors.
So, if Snapchat keeps crashing, deleting its cache might help.
*Note*: Clearing Snapchat's cache WON'T DELETE any of your Memories, Snaps, or Chats (Source).
To clear Snapchat's cache, simply:
1- Launch the Snapchat app and then tap on your profile icon.
2- Tap on the gear icon (⚙️) to access Settings.
3- Scroll down and select Clear Cache.
4- Finally, you'll see a popup asking if you want to 'Clear All Cache?' Tap on Clear to confirm the action.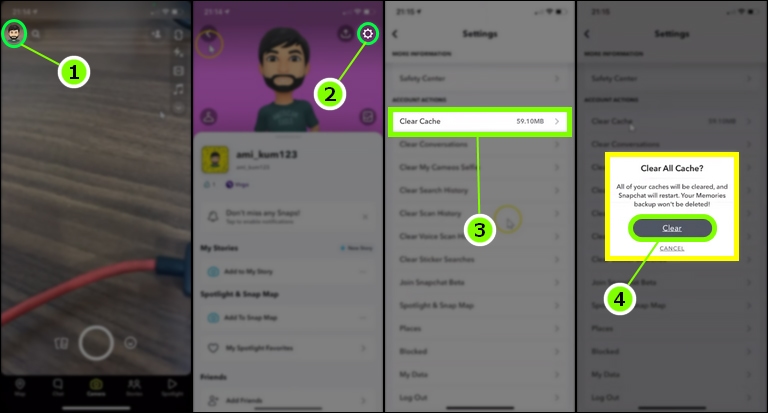 Fix #7: Update the Snapchat app
Using an outdated version of any app is always a terrible idea, as it is more prone to bugs and security vulnerabilities.
In order to avoid this, you must always use the most recent version of each app on your phone, including Snapchat.
All you have to do to download and install the latest version of Snapchat on your iPhone is:
1- Start by going to the App Store.
2- At the bottom of the App Store, tap on Updates.
3- You will be shown a list of available updates for installed apps. Tap Update next to the Snapchat app.
4- Wait some time for the latest version to be downloaded and installed.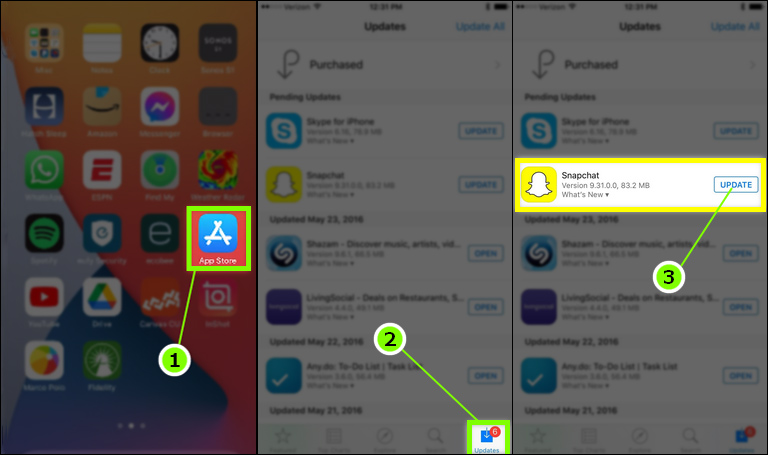 Fix #8: Update the iOS Version on Your iPhone
When you update your iPhone's software (iOS), it usually fixes bugs, patches security vulnerabilities, adds new features, and improves performance and usability.
To update the iOS version on your iPhone, simply follow these steps:
1- Open the Settings app.
2- Navigate to General, then Software Updates.
3- Finally, if any new updates are available, hit the Download and Install button.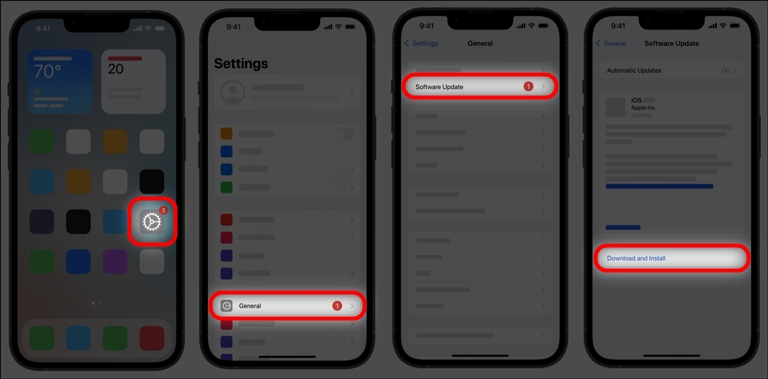 Fix #9: Uninstall and Reinstall Snapchat
If the Snapchat app is still crashing, another potential fix is to uninstall and reinstall the app. This can often resolve any hidden issues with the app itself.
1- On the Home screen, tap and hold the Snapchat icon.
2- Select Remove App from the menu.
3- Tap on Delete App, then Delete to confirm the action.
4- Next, navigate to the App Store, search for Snapchat and install it again.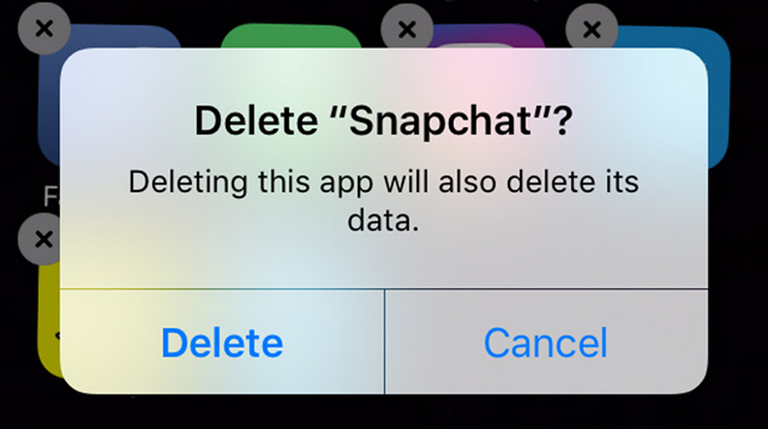 Fix #10: Disable VPN If You Use It
According to the Snapchat Support Team, you should avoid using a VPN with Snapchat because doing so could result in your network being temporarily blocked for using Snapchat in a prohibited way.
So, if you use Snapchat while your VPN is ON, Snapchat may continue to crash.
As a result, you must deactivate all VPN services while using Snapchat.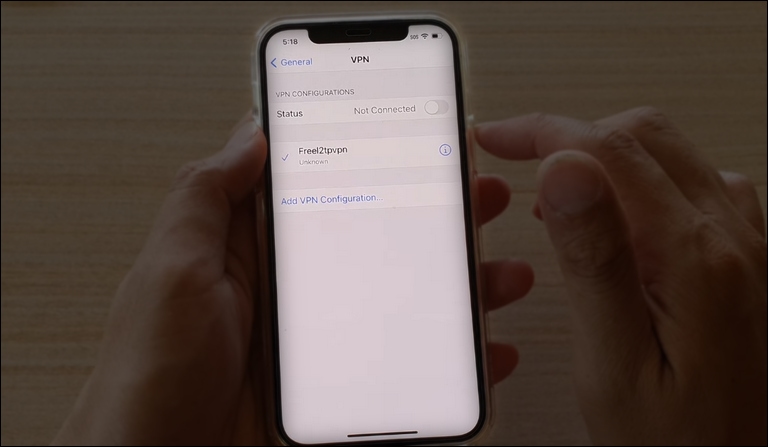 Fix #11: Contacting Snapchat Support
If the Snapchat app continues to crash on iPhone, your last hope is to contact Snapchat's Support team.
By doing this, you'll get assistance from someone who is experienced with the Snapchat app and can help you resolve the crashing issue.
To contact the Snapchat support team, take these steps:
1- Navigate to Support.Snapchat.com using your web browser.
2- Tap on the orange Contact Us button.
3- Select I found a bug from the list.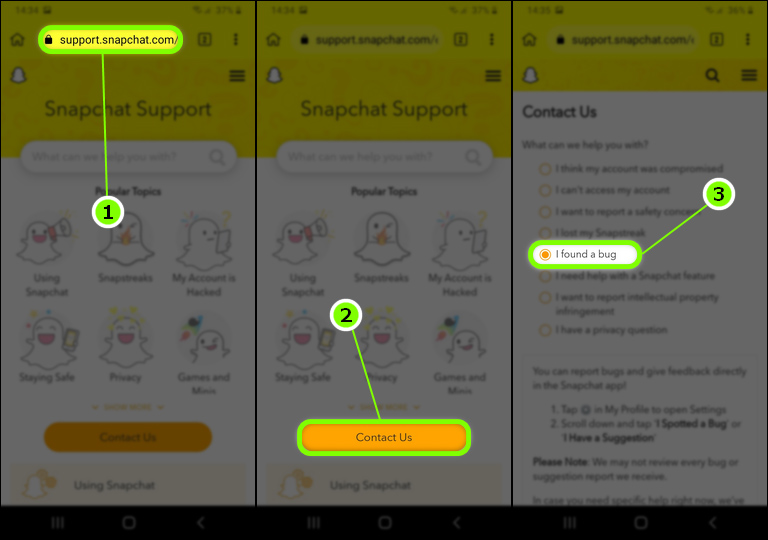 4- Now, under the 'Need help with something else?' box, tap the YES button.
5- From the 'What's not working?' list, choose Snapchat is crashing.
6- Next, scroll down to the section titled 'When does this happen?' and select when Snapchat crashes for you.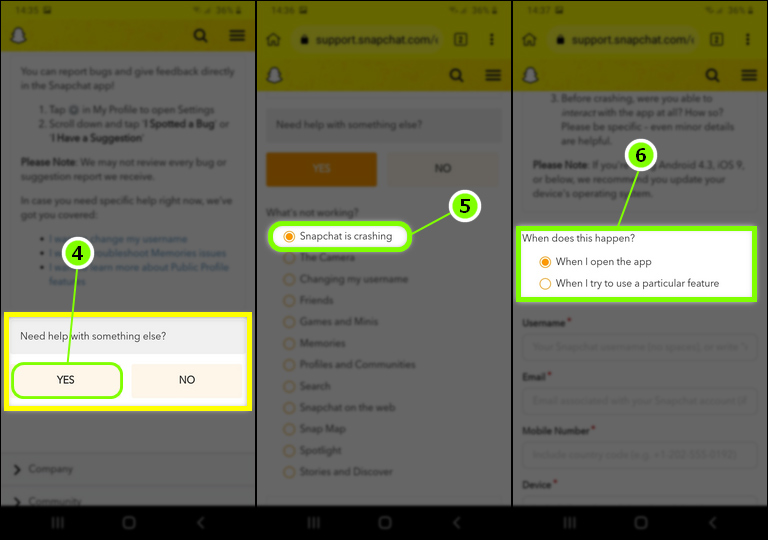 7- Now, a form will display with different fields that you must fill out in detail. Make sure the information you provide is accurate, and that you describe your problem in detail. Also, don't forget to submit a screen recording attachment, so they can see what's really occurring.
8- When all is done, press the SEND button.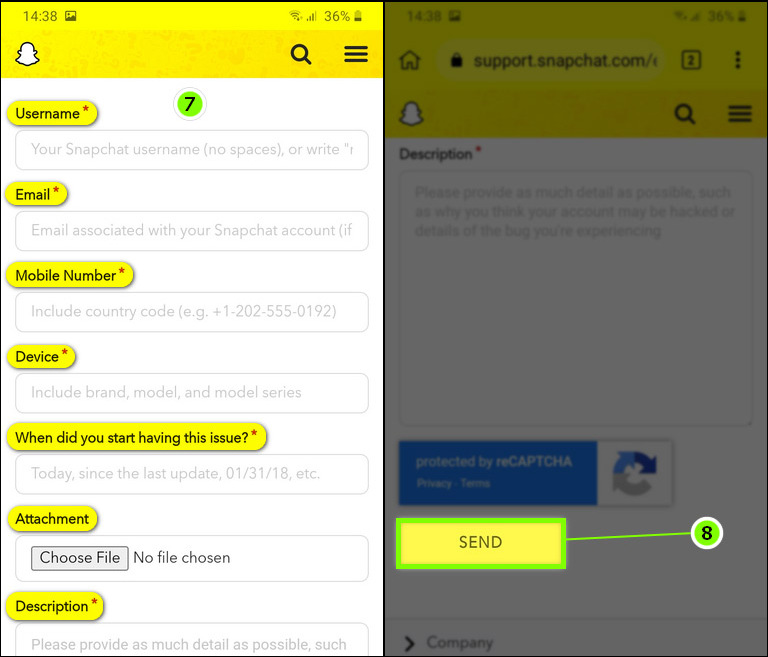 Now, all you can do is wait for their response.
Frequently Asked Questions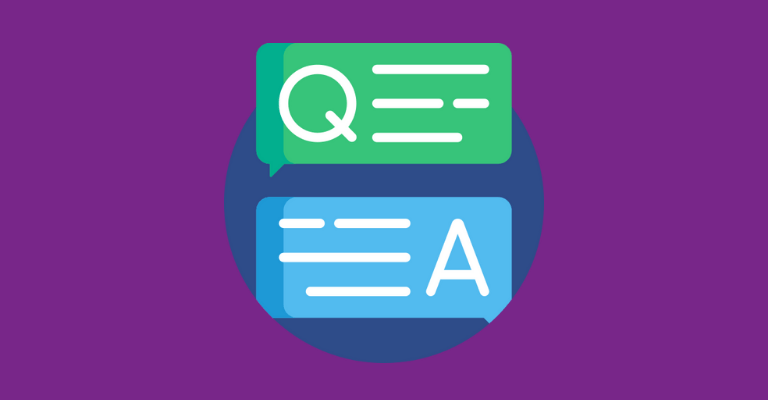 Why Does the Snapchat App Keep Crashing on My iPhone?
The Snapchat app keeps crashing on your iPhone for a variety of reasons, including:
• The Snapchat app is affected by bugs.
• You're using an outdated Snapchat app version.
• Snapchat is currently experiencing an outage.
• You're utilizing a VPN service with Snapchat.
• Your internet connection is unstable.
How Do I Clear My Snapchat Cache?
If you want to clear your Snapchat cache, follow these steps:
1) Open the Snapchat app.
2) Tap on your profile icon at the top left.
3) Tap on the gear icon (⚙️) at the top right to access Settings.
4) Scroll down and select Clear Cache.
5) Press Clear to confirm the action.
Why Is Snapchat Not Opening on iPhones?
If Snapchat does not open on your iPhone, the problem could be with Snapchat's server, the app itself, your iPhone's OS, or your internet connection.