Animation is a visual art genre that uses the simulation of movement made by a series of images. It used to be hard to imagine the creation of animated GIFs, cartoons, and photo collages without the help of a professional designer or filmmaker. Nowadays, with the plethora of software available, anyone can create stunning visual content without any prior experience. Here, you will discover the 9 best programs for making different types of animation.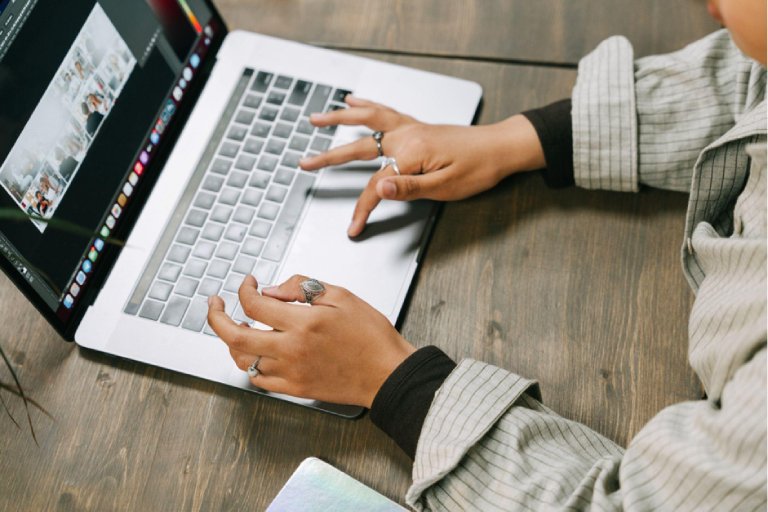 Top Programs for Building Animated GIFs
GIF is a digital file type that was designed to compress images and short animations. It is now commonly used to produce short video snippets from movies or TV shows, typically with funny subtitles. Creating animated GIFs is a great way to make your social media posts stand out. Here are the best 3 software options:
1. GIPHY
GIPHY is a free online GIF maker that is used for finding, sharing, and creating custom GIF animations. The platform also lets you make stickers and backdrops for video calls. It is also a GIF hosting website where you may get ideas from other users' GIFs.
Pros
Easy-to-use uploading module to build GIFs
Ad-free website
Cons
Limited import format options
Features
Built-in library of animated captions, stickers, and filters
Sticker and backdrop-making features
2. Imgur
Imgur is a popular image hosting and sharing platform that allows users to create GIFs as well. The platform also includes basic editing tools like cropping, resizing, and adding text or stickers.
Pros
Easy to upload and share content
Free of charge
Cons
Can't create GIFs out of images, just online videos
Features
Support of multiple export formats
Extensive database of community-generated content
3. MakeAGif
MakeAGif is an online maker of animated GIFs that is free to use. It lets you create GIFs out of your pictures and videos, as well as YouTube, Facebook, and webcam videos. The platform also allows you to browse and share GIFs created by other users.
Pros
Simple drag-and-drop interface
Free to use
Cons
A limited number of editing and design tools
Features
Support footage from YouTube, Facebook, webcam, and local files from PC
Comes with easy-to-follow guidelines on how to turn your footage into GIFs
Top Software for Making Animated Photo Collages
Animated photo collage is a type of animation that combines real photographs with interactive movements. Building photo collages is a great way to showcase your photos in a creative way. Here are the top 3 animated collage makers:
1. SmartSHOW 3D
SmartSHOW 3D is a powerful animated photo collage maker that allows you to effortlessly create stunning slideshows and travel maps, along with photo collages. With a user-friendly interface and a wide range of customization options, you can create truly unique collage animations.
Pros
Advanced customization options
Easy to use with a drag-and-drop interface
Cons
Limited collaboration options
Features
Extensive library of templates and 3D effects
Ability to add music and voiceovers
Built-in photo editor to enhance the quality of images
2. Canva
Canva is a popular online graphic design tool for creating social media posts, presentations, logos, etc. It also offers basic photo collage capabilities.
Pros
Easy to use for basic animation
Budget-friendly
Cons
Limited animation options compared to other graphic design software
Features
Extensive library of editable templates
Team collaboration feature for multiple users
Access to free and paid images, icons, and assets
3. FlexClip
FlexClip is a web-based video creation platform designed to help users make professional quality content easily. It can also be used as a collage animation app for effortless photo collage production.
Pros
Easy to use, even for beginners
Affordable pricing plans
Cons
Limited advanced editing features
Features
Comes with high-quality templates and stock media
Provides the option of adding music and voiceovers
Top Programs for Creating Animated Cartoons
An animated cartoon is a motion picture generated from a sequence of illustrations, computer graphics, or images of inanimate objects that make different movements in each frame. Creating cartoons is a fun way to express your creativity and imagination. Here are the top programs to try out:
1. Adobe Character Animator
Character Animator by Adobe Inc. is powerful software that lets you animate cartoon characters in real time using your movements. The program uses advanced facial recognition technology to track users' expressions.
Pros
Powerful facial tracking
Lots of export and import options
Cons
Requires a microphone and webcam, additionally
Expensive
Features
Automatic lip-syncing and facial movement of the mouth, eyes, and eyebrows
Built-in character templates
Real-time animation support
2. Blender
Blender is a free and open-source program that lets you create 3D and VR animation. It includes sophisticated programming features for rendering, modeling, and generating 3D animations.
Pros
Powerful tools for rendering, modeling, and sculpting
Customizable UI
Cons
Features
Sketching and editing in 2D mode onto the 3D viewport
Support of VR rendering
Available for Windows, macOS, and Linux
3. Animaker
Animaker is an online animation tool that lets you create interactive presentations, infographics, animated videos, and other visual content.
Pros
Large collection of animated templates
Lots of export options
Cons
Free plan with watermarks
Features
Built-in library of pre-designed templates
Lip-syncing and voiceover recording features
Conclusion
Creating animation has never been easier with the range of software available. In this blog post, we discussed 9 software options for making animated GIFs, cartoons, and photo collages. Whether you are a professional designer or a beginner, these software options offer a range of tools and features to help you create stunning visual content.