Printed photos could be a great addition to your home interior, a way to preserve treasured memories, or an opportunity to present your work at an exhibition. Sometimes, you might need to change the size of an image before printing it. This is especially important when a picture is too big for a specific format, needs to be cropped to fit a particular aspect ratio, or is too small to look sharp and well-defined in an enlarged version.
Choosing the right size for photo printing ensures that your visual will look just as you expected. However, you must consider various aspects to make the right choice. Read further to learn about the common size for printed images, and discover popular tools for upscaling and resizing your pictures.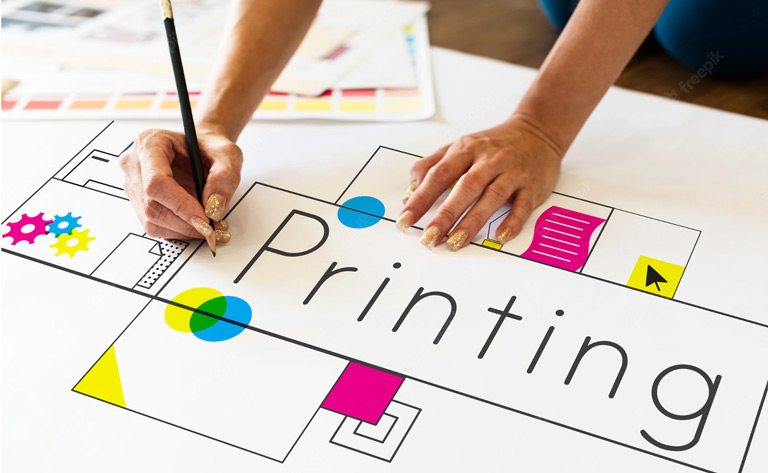 What is the Standard Print Size for Photos?
A 4×6 format is a common photo print size that represents a digital camera's aspect ratio. Nonetheless, you might also want to print your visual in square or panoramic format. To pick the best image size for printing your photos, you have to answer the next three questions:
Why am I printing? Pictures for personal collections don't have to meet such high printing demands as visuals for photo exhibitions, for instance. For a private collection, you can choose a small format like 4×6 or 5×5. However, to print your visual for a marketing banner, you might need to opt for 20×30 or bigger.
What is the current and desired image resolution? A photo might look good as it is but lose quality if you decide to enlarge it significantly. Always check the image resolution first to ensure that the print will look as close to the original as possible. If the resolution is low, the best and safest option is to enhance its quality before printing.
What is the aspect ratio of the original photograph? Printing it in a different aspect ratio will affect how the picture looks. In some cases, the changes will be minor and insignificant. In others, poor quality and cropped out image parts could ruin it overall. If this happens, you must either print a photo in its original aspect ratio or change it before printing.
How to Calculate the Best Size for Printing Photos
Knowing that numerous factors influence the way file sizes for printare calculated, it's evident that there's no one-fits-all approach. What will work for a standard 10×15 photo won't be the best option for an A4 poster and vice versa. Therefore, the more you know about image resolution and aspect ratio, the easier it will be to calculate the perfect file size for your specific need.
What is Image Resolution?
Raster images, such as photos and illustrations, consist of pixels—colored squares positioned in a certain way to form a picture. Image resolution is the density of the pixels. Low-resolution images have fewer pixels and, therefore, lose their quality when scaled manually. High-resolution images have at least 300 PPI (pixels per inch) and look good in large formats, e.g., billboard posters.
If you know a photo's dimensions in pixels, you can calculate its resolution when printed in a particular format. To do that, divide a picture's length (in pixels) by the chosen print size (in inches). The number you'll get will be the resolution. If it's 300 PPI or more, the printed version will look as clear and detailed as the source file.
What is the Aspect Ratio?
Aspect ratio is the ratio of width and height that shows actual image proportions. The width is usually the first number, and the height is the second. When you have a visual with an aspect ratio of 16:9, it will maintain its proportions when printed in an aspect ratio of 32:18, for instance. However, if you try to use an original 9:9 image and fit it to 32:18, the result will be unsatisfactory, as the picture's original proportions will be lost and it will look stretched.
Check your image dimensions in pixels and use them to identify the best aspect ratio. For instance, a 1800x1200px image will look good in an aspect ratio of 3:2, while a 1000x1000px photo will fit a 5:5 format.
How to Resize an Image for Printing
When your photo doesn't have a desirable aspect ratio and resolution, you can use automated or manual editing options to resize and optimize images for printing. Each method depends on your professional needs, editing skills, and resources. Use one of the following online programs to resize photos for print and upscale their quality.
1. Depositphotos Image Upscaler
Depositphotos Image Upscaler is a free online enhancer that delivers high-quality results within seconds. The tool works with JPG and JPEG images with a maximum file size of 15 MB. It uses AI-based algorithms to enlarge your picture, brighten its colors, and improve photo quality. The upscaling process is straightforward. You can access the enhancer at https://depositphotos.com, upload your visual, preview the upscaled version, and download the result. Note that to save the processed file, you must first create a free account. The upscaled results remain in the system for three hours and get automatically deleted afterward.
2. PhotoResizer
PhotoResizer is a registration-free tool that offers you a variety of image editing options. You can resize and crop your picture manually or according to the chosen aspect ratio. You can also use a simple editor to rotate a visual, add blur or sharpness, erase or restore image parts, add text, or switch your picture to grayscale.
3. ILoveIMG
ILoveIMG is a registration-free editing platform that features ten free smart tools for image alteration. You can use them to rotate, crop, or resize images for print; convert them into various formats; add watermarks, and compress your files. ILoveIMG's editor allows you to apply color correction filters, add frames, texts, or stickers, and round picture edges. The resizing tool supports JPG, PNG, SVG, and GIF file formats.
4. PicResize
PicResize is an online tool that allows you to resize, crop, and edit images for free without registration. Its editor offers various filters like grayscale, oil paint, warming, and a few special effects like bordering, rounding corners, sharpening and blurring. It also supports multiple picture uploads and processing.
5. Adobe Photoshop
Adobe Photoshop is a downloadable software that offers a variety of resizing, upscaling, and editing features. It can also be accessed from your browser. Depending on your skills and knowledge, it can be difficult at first to master the program. If you haven't worked with the tool before, stick to simple options like resizing and cropping. If you are more familiar with the software, you can easily apply color correction, restore or erase image parts, and perform other editing with its help.
To Sum Up
To pick the right photo size for printing, you have to consider three factors: usage purpose, desired photo format, and suitable aspect ratio. You can use offline and online tools to adjust the image size. Adobe Photoshop is one of the most advanced offline editors on the market, but you must learn how to use it first. On the other hand, online tools like Depositphotos Image Upscaler are go-to solutions for beginners. Web-based enhancers are easy to master and don't require any previous experience with graphic editing software. Choose a program from this article's list and quickly prepare your visuals for print.