Did you just find an enjoyable video on YouTube? Do you want to watch it on YouTube together, but all your friends are away? Well, you do not have to worry. No matter how distant your friendship is, there are ways to watch YouTube together.
You can use many websites to watch YouTube with friends or family, no matter where they are. They need an internet connection and the corresponding app installed on their devices. In this article, we have compiled the best 20 sites and apps to watch YouTube together with friends. We hope it helps you to keep your long-distant friendships easy-going and fun.
Shall we check out the list?
20 Sites and Apps to Watch YouTube With Friends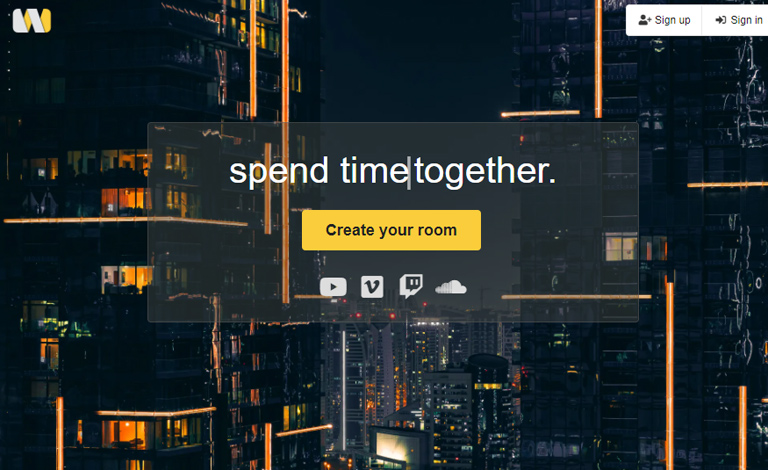 Watch2Gether is probably the most popular way to watch YouTube videos together with friends or family. It is a trustworthy website that lets you create free chatting rooms and share them with your friends. Using Watch2Gether is simpler than you think. When you open the website, you can see an option to create a new room. As soon as you create the room, you can share the URL with your friends.
Once your friends have joined the room, you can play a YouTube video using the Search function or pasting the YouTube URL. By default, the platform allows you to share content from YouTube, Vimeo, DailyMotion, and SoundCloud. However, you can integrate content from Netflix, Amazon, and Disney if you want. In that case, you need to upgrade. Watch2Gether comes with a handy chat feature as well.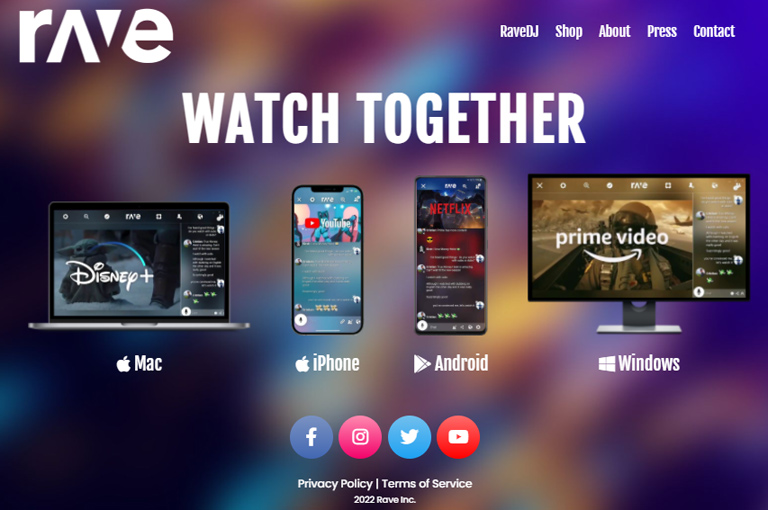 Rave is a watch-party app that lets you watch content from YouTube and other websites together with your friends or family. The Rave app is available on iPhone, Android, Mac, and PC. Unlike our first pick, though, the Rave app enables room for integration and high-quality viewing. For instance, you can integrate your YouTube account for easy access.
In addition to YouTube, content from Netflix and other streaming services can be shared via Rave. However, all people in your room should have access to the streaming service. As far as watching YouTube is the main concern, Rave would not let you down. You will definitely love the additional chat functions, which offer text and rich media options.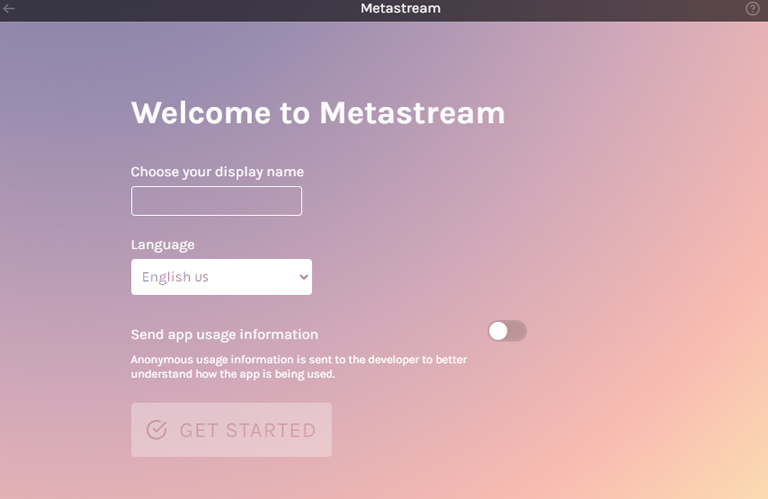 Metastream is another way to watch YouTube and beyond with your friends. Unlike many other websites, Metastream will not bother you with advertisements. Instead, it allows you to stream content from YouTube, Netflix, Hulu, Disney, and others without any ads. The only point is that all parties should install the Chrome or Mozilla extension.
Once the extension is installed, you can unleash the full potential of Metastream. For instance, you will get complete control over the sessions. You get to limit the number of people who can join a session and turn sessions into private. Because the app is open-source, you do not have to worry about annoying upgrade popups, either.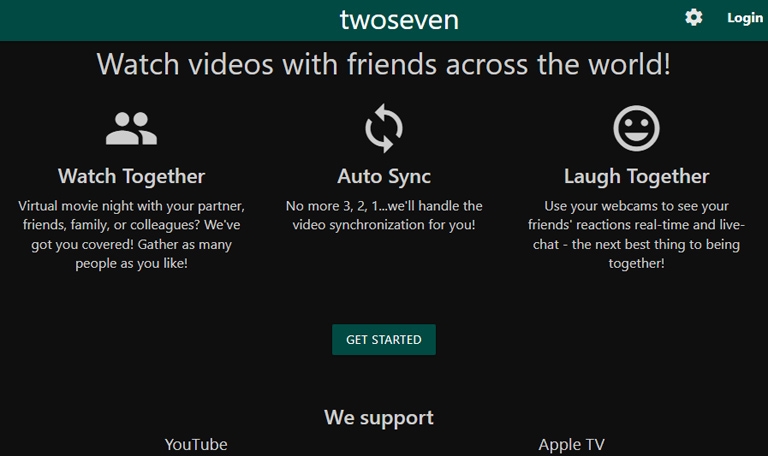 Twoseven is another watch-party app that is quite popular among users nowadays. You can set up a virtual movie night within a few seconds. The best part is that it supports as many people as you want to add. More importantly, the supported list of websites includes YouTube, Netflix, Amazon Prime, Hulu, Disney+, Vimeo, Apple TV, Crunchyroll, etc.
If you do not want to stream, you can share personal videos as well. Some of these features are available in the premium version only, though. The auto-sync feature makes sure that all your friends can enjoy the on-stream content with ease. In addition to chat support, webcam-based video chats are also available on the platform.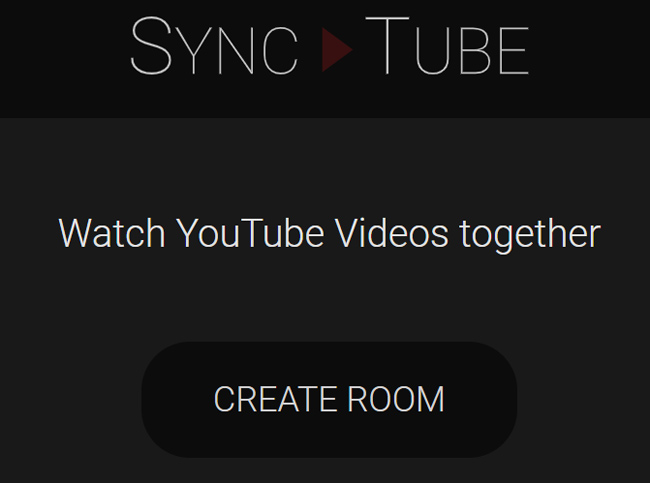 If you are wondering how to watch YouTube with friends using a minimal sign-up process, you may have luck with SyncTube. It is a no-nonsense way to stream content from YouTube to your friends. The website does not want you to install any extensions or apps on the device. Instead, opening the website from your web browser will be enough.
Despite being simple and user-friendly, SyncTube does not compromise the list of features you may need in the watching process. For instance, you can create different roles and assign them permissions. For instance, some users cannot kick out other users. We also loved the simple UI that SyncTube comes with. It adds a lot of value to the process.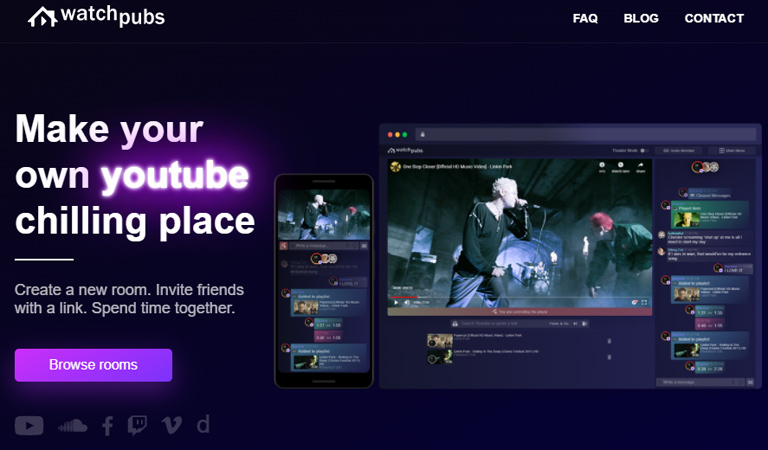 Watchpubs is another place where you can create a virtual YouTube chilling room. However, you can share content from websites like Facebook, SoundCloud, Twitch, Vimeo, and DailyMotion. In case you are looking for a company, you can explore public rooms using the Watchpubs website. The best part? You do not have to install any app/extension to watch YouTube together.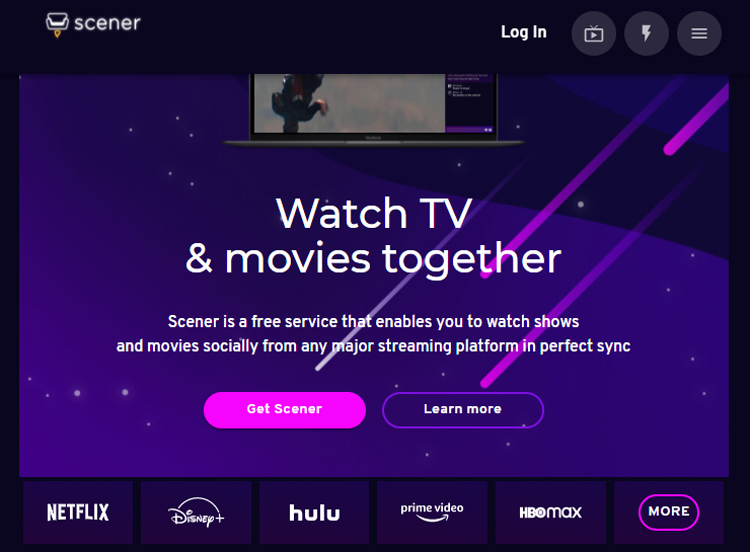 Scener could be another great website for sharing YouTube video streams with your friends or family. Once again, the site offers support for streaming platforms like Netflix, Prime, and Vimeo. Despite these additional options, Scener does not mandate app installations. You can join any session you want from a smartphone if you like.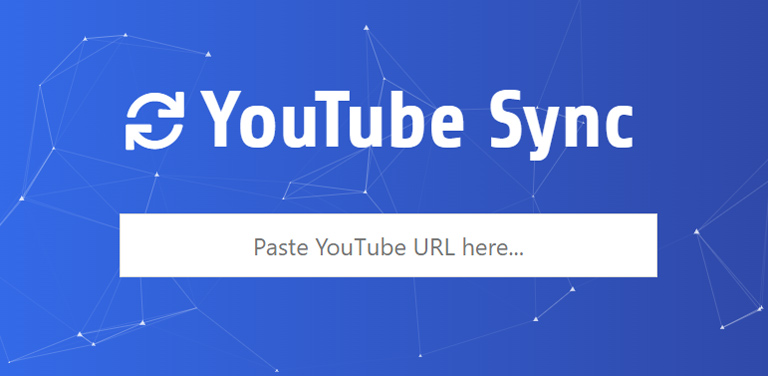 YouTube Sync is a website dedicated to helping you watch YouTube videos together with others. If you want to watch a song or a YouTube video, you can paste the URL on the YouTube Sync website. In an instant, the site will create a lobby, and you can share the lobby link with your friends. It might also be the easiest way to stream YouTube content to others.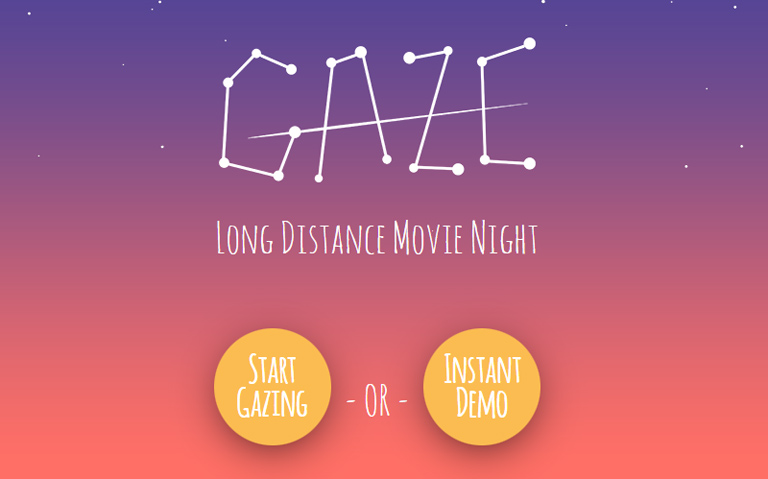 Gaze is another platform that helps you create long-distance movie nights with those who are far away. We noticed that the entire process of using Gaze is simple. As soon as you log onto the website, you can see two buttons. One of them will create an instant room and give you the link. You can share the link to invite users to the room. In addition to chat, Gaze offers webcam support as well.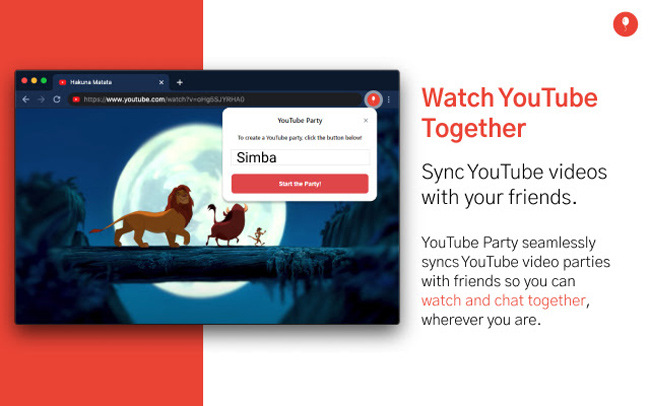 YouTube Party is a pretty popular Google Chrome extension that can sync YouTube videos with your friends or family. So, you can have a seamless YouTube viewing experience even if you are thousands of miles away. The extension also brings a chat function into your Google Chrome browser. It means you can talk your mind when watching those favorite YouTube videos.
&chill offers a unique viewing experience when you want to share something on YouTube. The website can simulate a movie-theatre environment within the browser. However, it does not come at the cost of major features. On the other hand, you can get amazing features like microphone-based chats, text-based chat, and the ability to paste YouTube URLs with ease.
Kast TV is a fully-fledged suite that helps you share YouTube and other streams with your friends. It takes to the new levels the process of watching content together. Compared to other tools, we loved the Kast apps and the stability they offer. By the way, some of the features are available in the premium version only. For instance, picture-in-picture mode is unavailable on the free version.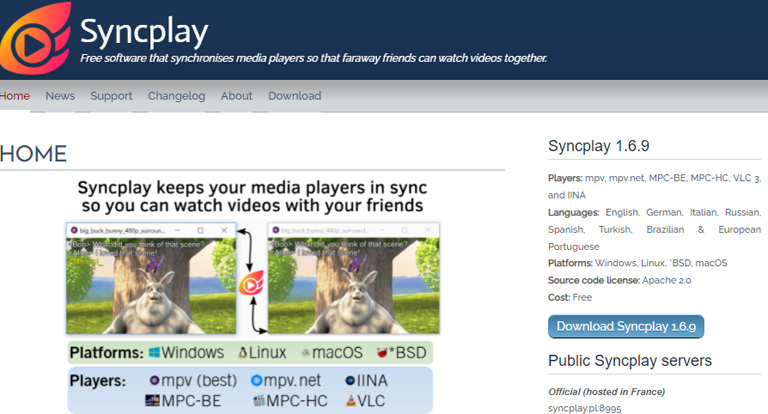 Syncplay is different from the tools we have mentioned above. It is an app that you can install on your PC, Mac, or Linux system, and it communicates through the internet to play videos in sync. Regardless of what you play, it will be auto-synchronized by the tool. It is a great option if you want to use another VoIP service like Skype when you stream content.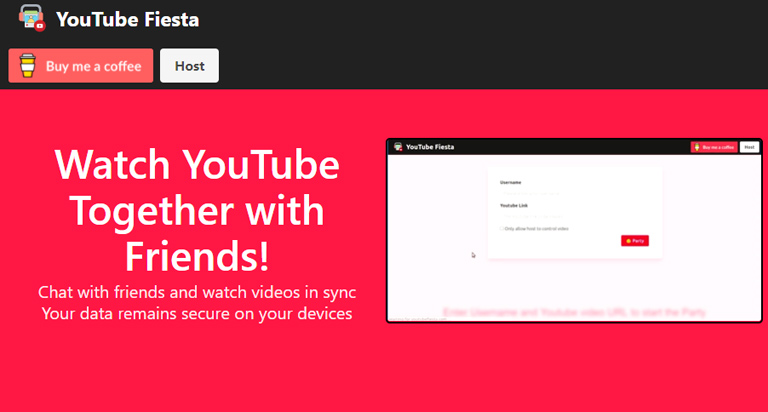 YouTube Fiesta is another simple way to watch YouTube together with your friends or family. It uses a simple and intuitive method as well. Once you have connected, you can use the chat feature, which offers all the standard emoticons and message options. Unlike the other apps, YouTube Fiesta does not bother us with too many ads.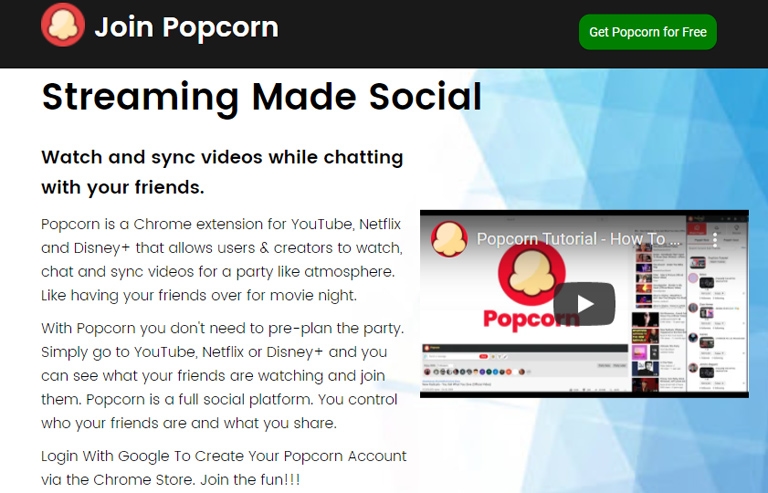 Join Popcorn is another trusted website that can make streaming social. You can use the app to stream video content from YouTube, Netflix, Disney+, and Chrome. Everything is so simple, and you get some cool features in the package. However, you have to install the extension and sign up for the streaming to start. It might be a letdown for some users.
Frequently Asked Questions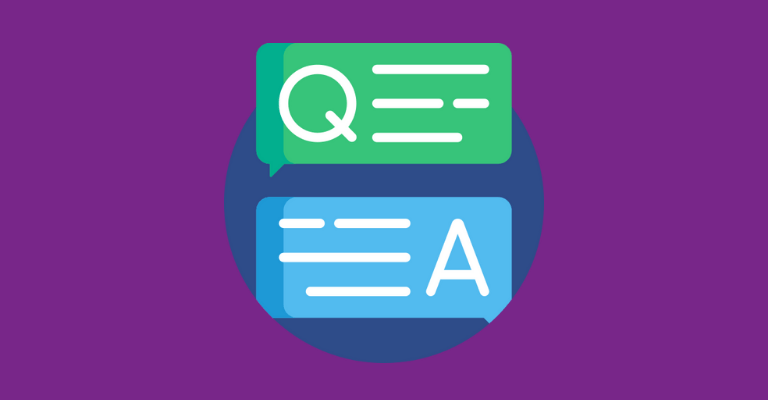 Can you have a watch party on YouTube?
You cannot have a watch party on YouTube as the website does not have a built-in feature. But you can use a number of apps that let you watch YouTube together with friends or family.
Are YouTube watch party sites legal?
These watch-party websites are completely legal since they are simply embedding something that is already published on YouTube.
The Bottom Line
Regardless of the app/website you choose, the process of watching YouTube with friends will seem simple and awesome. Many of these websites have chat and video chat options so that you can keep talking while the video is being streamed. Personally speaking, these websites were a blessing during the quarantine age, and even today, they will help those who are far away from each other.