When you aim to expand your business into the international market, localizing your website is the first thing you need to do. Your website represents you on the Internet; it communicates with the audience. You need to ensure that your website's content is culturally relatable, relevant, and accessible in this global market. The Internet tracks the user's IP address and extracts the exact location. Having a localized website will give your users localized results.
Using a residential proxy for concealing your identity on the Internet will help you keep your IP address anonymous. Residential proxies allow unlimited connections without any setup fees. This article will help us learn more about the importance of website localization and how Proxies can help stay protected on the Internet.
Defining Website Localization
Many are unfamiliar with website localization because people don't come across this term unless they provide localization services. Website localization is adapting a website's content and outlook according to a specific target audience. This is suited to an audience that speaks and understands a different language. Many people with cultural values require a localized website that considers these values and ethics before communicating with them.
If we look at the technical side of this term, website localization requires the code behind the website to handle alphabets with different symbols and characters. The website can take the transaction methods of other areas and currencies through localization. Even if you look at affiliate schemes, they also require careful attention to detail.
Benefits of Website Localization
You can adapt websites in several ways. Some people can adapt to imagery, whereas others can adjust the layout, design, and regional language. Here are some expected benefits of website localization.
Target New Customers via Improved SEO Rankings
What's better than improved rankings? Website localization can help you improve your search engine rankings. Multilingual SEO takes the lead and enables you to boost rankings.
You can use various keywords your local customers use to find services on their search engines. Having meta tags added to your website's content will help them find your website. This will lead to an inflow of new customers, which can convert into sales.
Personalized Experience
Giving your customers a personalized experience makes them feel welcome and wanted. Data suggests people on the Internet get easily frustrated with language or cultural barriers. With the help of localization, businesses can add features that communicate directly with customers.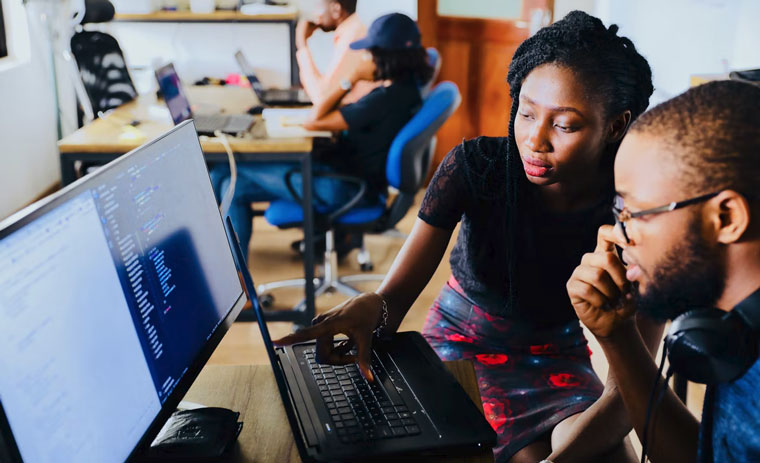 You can use catchy slogans in specific languages or various login options. The best and most prominent example that we have is Airbnb. This platform has given Chinese travelers the ease to log in with Weibo or WeChat, which led to a growth of 700% in the Chinese customer base. This is the power of website localization that has been ignored in the past.
Stay Ahead of the Competition
With new businesses stepping into the market, the digital industry is growing. With more people comes more competition. Prioritizing a multilingual strategy is a great way to help your brand get noticed. You want your brand to stand out in the crowd, and the best way to do that is by targeting a global audience. Language and culture are the two most significant barriers, and you can easily take care of these barriers with the help of website localization.
How To Localize a Website
This section will talk about a few things you need to localize your website and target a global audience. The first thing you need to consider is which languages and regions to focus on. You can narrow down the options by looking at your site's analytics.
You can also scrape data off your competitor's website and see the kind of traffic they receive. Using a proxy like a residential proxy can help you scrape data without risking your identity on the Internet. This will help you stay anonymous on the Internet.
The next thing you can do is perform keyword research for specific locations. This will help you identify the demand for your product or services in various regions. You can even find an untapped market with the help of keyword research.
A business can also hire translators to do this job more effectively. Getting translators to do this job for you makes the whole process of localization even more effective. You can use your translators to update content on your website.
Conclusion
Using a residential proxy can help you localize your website as it is helpful in market research and scraping data off the Internet. It aids in collecting all the data and keeping your identity anonymous on the Internet. You can mask your IP address and browse freely on the Internet. This will help you cross any barriers causing trouble in implementing website localization.