Most people think that getting a high-end gaming console like PS4 or PS5 is enough to get the best gaming experience there is. For the most part, it is true. PS4 and PS5 from Sony are great gaming consoles, indeed. However, unless you want to limit your gameplay to offline matches, you could be a little wrong. Because the first thing you need for the best gaming experience is a strong and reliable internet connection. Now, for most people, an internet connection with exceptional bandwidth fits the profile. However, the fact of the matter is beyond this point.
Even when you have an internet connection with good bandwidth, you face issues like data packet loss, jitter, DNS resolution time, etc. Fortunately, you have a chance of getting rid of these issues by choosing the right primary and secondary DNS servers for your PS4 for PS5. Experienced gamers will also tell you that choosing the best DNS for PS4 is important. For a beginner-level gamer, these terms may seem confusing a little. Do not worry, though. In this article, we have prepared a comprehensive guide to find and use the best and fastest DNS servers for PS4 and PS5.
We will start where every great guide would start: the basics.
What is a DNS?
A Domain Name Service, commonly known as DNS, is an important aspect of the internet infrastructure. We do not want to be so technical here, so here it goes. DNS is what converts the letters and numbers to the exact IP address when you enter a URL on your browser or elsewhere. Without DNS, you will have to learn the IP address of the websites/services that you want to visit. It can ruin the internet experience, as you can guess.
Every device connected to the internet will need a DNS server to function. By default, you will be using the DNS server assigned by your Internet Service Provider. Your PlayStation 4 or PlayStation 5 is not an exception to this rule. It means these devices also need a good DNS server for the best internet experience. In other words, if you want to enjoy the best gaming experience without lag, jitter, and packet loss, you should use one of the fastest and most reliable DNS servers out there.
How to Change the DNS Server on PS4 or PS5?
Fortunately, the method to change the primary and secondary DNS servers on your PS4/PS5 is easier than you think. As is expected from a Sony product, the PS4 devices come with a built-in option for customizing the primary DNS and secondary DNS servers. You must know this process before you can change the DNS to something better and more reliable.
Here are the steps you need to change the PS4 DNS servers:
Open Settings from the PlayStation menu
Now, go to the section called Network.
On the next page, choose the option called 'Set Up Internet Connection.'
Choose LAN/Wi-Fi > Custom when asked.
When the page asks for DHC Host Name, choose the option called 'Do Not Specify.'
On the upcoming page, choose the option called 'Manual.'
In the next window, you can see the option to enter the Primary DNS and Secondary DNS. You can type in the details using your keyboard or the on-screen keyboard.
On the next page, you can see an update saying that 'Internet settings updated.'
You can also find an option to Test Internet Connection. Click on that button to confirm that all things are working.
That's it; you have successfully changed the primary and secondary DNS servers on PS4.
However, putting a random pair of DNS servers will not help you get things done. It is why you have to find the best PS4 DNS servers and use them.
By the way, you have to keep in mind that the DNS setup process is the same for PS5 as well. You can use it regardless of the type of connection as well: Wi-Fi and LAN.
What is a Good DNS Server for PS4?
Here are some qualities that the best DNS servers for PS4/PS5 should have:
The servers should be fast so that DNS resolving is done quickly
The servers must have a lower ping
It means a better DNS server will make things faster on your PS4/PS5 device. In case you didn't know, you have to care more about latency than bandwidth if you are into online gaming. You may also have to choose between public DNS servers and private DNS servers. In this case, we are talking about private DNS services, most of which are free to use.
Manually finding out the best DNS servers for PS4 or PS5 can be quite difficult. It is why we have found some of the best DNS servers for gaming, especially PS4 and PS5.
The Best DNS Servers for PS4 and PS5
#

DNS Server

Primary DNS

Secondary DNS

1

8.8.8.8

8.8.4.4

2

1.1.1.1

1.0.0.1

3

156.154.70.1

156.154.71.1

4

208.67.220.220

208.67.222.222

5

195.46.39.39

195.46.39.40

6

8.26.56.26

8.20.247.20

7

23.94.60.240

128.52.130.209

8

216.146.35.35

216.146.36.36

9

37.235.1.174

37.235.1.177

10

77.88.8.8

77.88.8.1

11

82.200.69.80

84.200.70.40

12

198.101.242.72

23.253.163.53

13

208.76.50.50

208.76.51.51

14

64.6.64.6

64.6.65.6

15

91.239.100.100

89.233.43.71

16

Level3 DNS

209.244.0.3
4.2.2.1
4.2.2.3
4.2.2.5

209.244.0.4
4.2.2.2
4.2.2.4
4.2.2.6

17

9.9.9.9

114.112.112.112

18

117.50.11.11

117.50.22.22

19

45.77.165.194

45.32.36.36

20

205.171.3.66

205.171.202.166

21

185.228.168.168

185.228.168.165

22

Sprintlink

204.117.214.10

199.2.252.10

23

NTT

129.250.35.250

129.250.35.251

24

Comcast

75.75.75.75

75.75.75.75
In this table, we have listed the best DNS Servers for PS4 and PS5.
As you can see, plenty of options are available when you need a faster DNS server for your PS4 or PS5. Based on your location and requirements, you can choose one of these options with ease. Even if you choose DNS servers randomly, the performance will be better than what your ISP is doing right now.
Frequently Asked Questions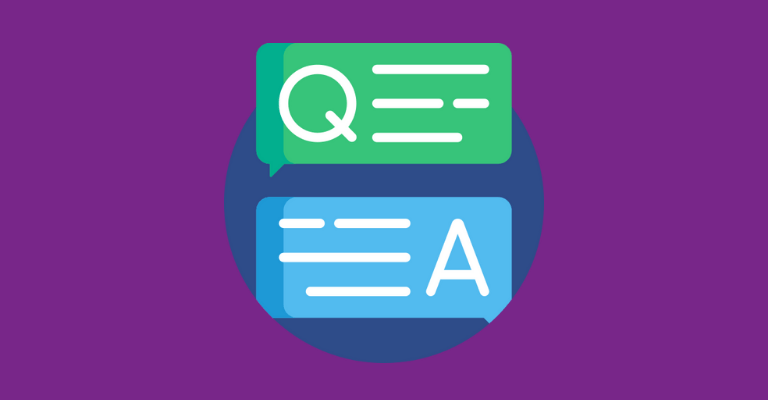 Which DNS server is the best for gaming?
We cannot say that a single DNS server is the best choice for gaming. There are multiple factors that you got to consider. For instance, everything depends on where you are from. You have to choose a DNS server that has the lowest latency and the highest speed.
We also have to check whether the DNS server is good when it comes to reducing jitter and data packet loss. As a gamer, it means that you have to try different servers until you find the best possible option. However, if you are looking for a generally good DNS server for PS4, you can check out Google or Cloudflare DNS.
You can check the options we have listed above to set up the most popular DNS servers for PS4.
Is it safe to change DNS on PS4?
Yes, it is completely safe to change the DNS servers on PS4 and PS5. You have to keep in mind that you do not even have to install a third-party application. Instead, you can find the option on the Settings panel itself. All these things considered, you do not have to worry about your safety while changing the DNS.
However, you should be careful enough to choose a secure DNS server. You will not find this part difficult if you follow the list that we have added above. Given that you have chosen a secure DNS, there is nothing you have to worry about.
How to find my DNS server of PlayStation?
You can find the DNS server of your PlayStation by going to Settings à Network à Set up Network. Here is the thing: if you have not set up the primary and secondary DNS servers, your PlayStation will use the default DNS as per the Internet Service Provider.
However, if you want an improved network experience during gameplay, you should consider shifting to another DNS server. You can follow the steps we have mentioned above to do it.
Should I Choose A Paid DNS?
Paid DNS servers may seem like a good option if you want additional control and features. Many of the DNS servers offer advanced performance and speed as well. However, this upgrade is not necessary for the majority of people out there. If you want to enjoy a decent gaming experience, one of the free DNS servers mentioned above will do the job.
Best DNS for PS4 – Conclusion
We hope this guide has covered everything you should know about the best and fastest DNS servers for PS4 and PS5. Regardless of your choice, one of the DNS servers will improve the gaming experience on your PS4 and PS5. If you have any other doubts, do let us know through the comments section.