If you are here, we safely presume that you like to carry your PS4 while traveling. It is a great thing, too. The PS4 may not be as portable as a gaming laptop, but it is always the best of both worlds. I mean, you cannot imagine taking an entire gaming PC during travel, right? In these instances, having a PS4 that you can connect to the hotel room TV via HDMI makes a lot more sense. However, there could be a number of questions that bother you while planning the trip. One of the probable ones will be how to connect PS4 to hotel WiFi.
As you probably know, connecting your PS4 to a hotel WiFi network requires more effort than you think. You cannot expect it to start functioning automatically. On the other hand, you will have to make some changes to the connection settings. If you have just bought the PS4 recently, you may not be an expert in this matter. But you do not have to worry. In this article, we have prepared a complete guide on how to connect PS4 to hotel WiFi without any issues.
In addition to showing you the step-by-step method, we shall also discuss some contingency plans. You can follow one of these plans if you cannot connect to the WiFi network after multiple attempts.
How to Connect PS4 to Hotel WiFi?
The first part of connecting your PS4 to hotel WiFi is exactly as you expect things to be. You will have to set up your PS4 with the TV in your hotel room. That is, you will have to connect the power cable and the HDMI cable properly. Make sure that you have everything secured in place. Once everything is done, you can start the PS4 and get going with the connection procedure.
Here is the thing: if your hotel has an open network (without a password), the PS4 may connect to the WiFi network automatically. Otherwise, you should keep the WiFi SSID and password handy. You may have to enter both during the process. Now that you know this part, shall we check out how to deal with the steps?
Go to the Settings page on your PS4 and select Network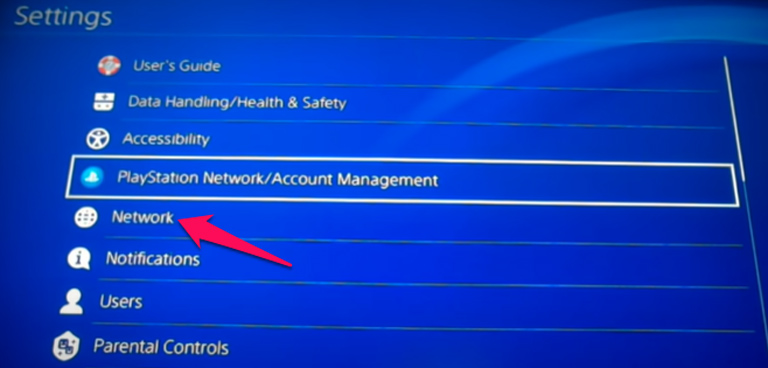 On the next page, choose 'Set Up Internet Connection' from the available options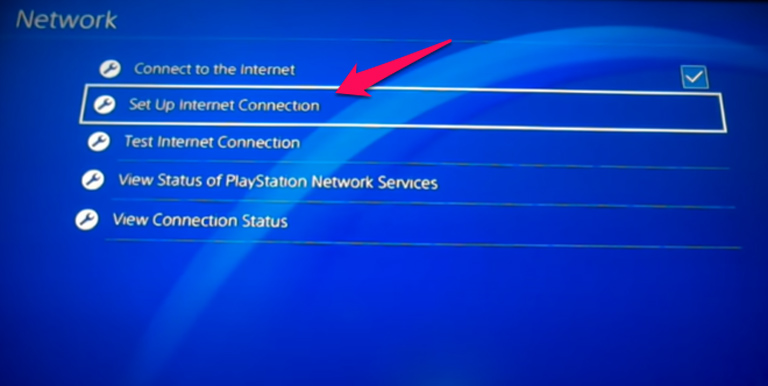 From the two available options, select 'WiFi.'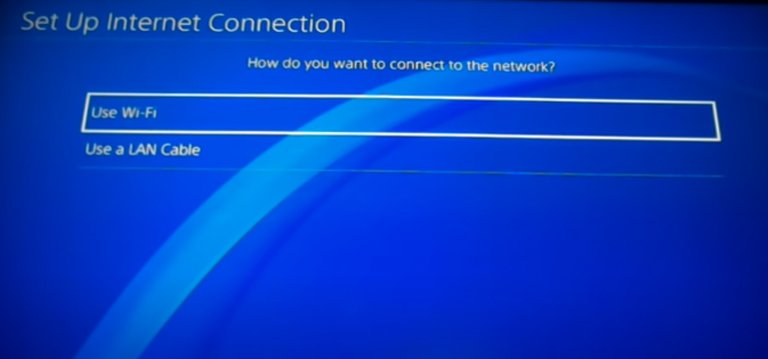 Now, you will have to choose between 'Easy' and 'Custom.' You can choose 'Easy' if you prefer the straightforward way to set up the internet connection.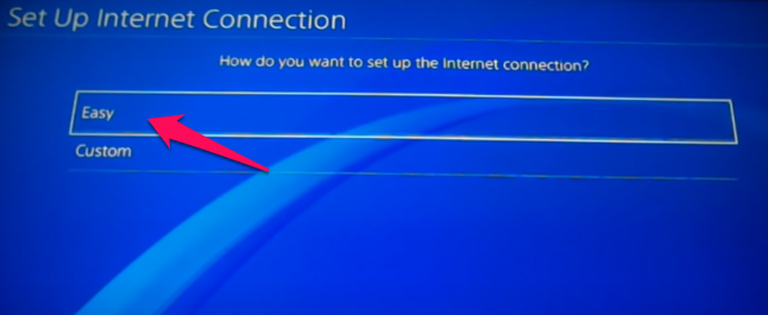 Once you see the list of the WiFi connections on the page, you can choose the SSID of the hotel WiFi connection.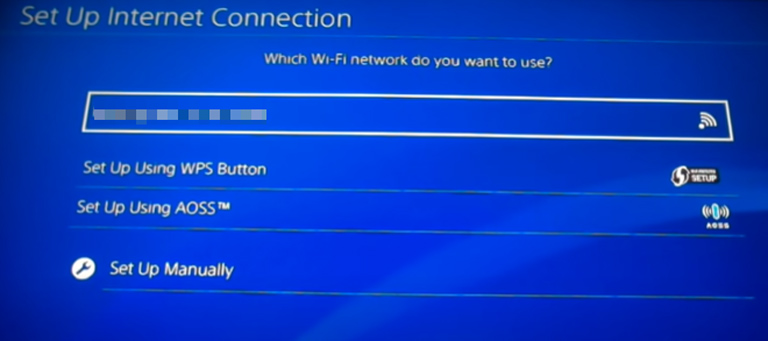 If everything goes well, you can see a message saying that the connection is successful.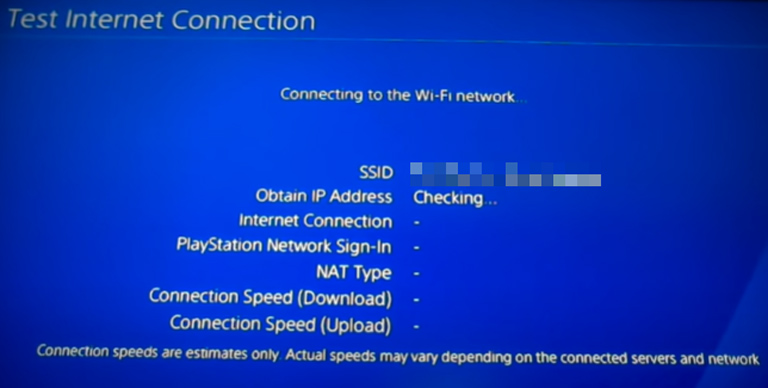 A successful message does not mean that you can access the internet right away. In most cases, your hotel will have an additional layer of security for internet access. To go through this additional layer, you will have to open PlayStation.com on your PS4. To do it, you can follow the steps given below.
Go to Settings and choose Network
From the available options, choose 'Test Internet Connection.'
If the connection is not successful, you will see an option to go to PlayStation.com
Select that option, and you should be able to see the hotel WiFi authentication page
On the authentication page, you can provide the details for the login
In a few seconds, once you are authenticated, your PS4 will have seamless access to the internet.
That is it. It is how you can connect your PS4 to a hotel WiFi connection without any issues. As we said, you have to get the WiFi coupon or promotion code from the hotel reception in the first place. These coupons will provide you with internet access for a limited amount of period (same as the period of your stay). During this period, you can access your PlayStation library and enjoy all the games.
By the way, you should also ask the hotel staff if the network has blocked any websites. For instance, if they have blocked PlayStation.com (very unlikely), you will not have access to PS4 gaming. If it seems to be the case, you need to look at alternative options.
See Also: 20+ Best and Fastest DNS Servers Guide for PS4 and PS5 »
What If My PS4 Won't Connect to Hotel WiFi?
You can use the steps mentioned above to connect your PS4 to the hotel WiFi network. But what if you can't do it properly? Well, here are some alternative options that you can consider establishing a good internet connection for your gaming console.
Ask for Ethernet
It is very likely that your hotel room has an Ethernet port. However, this port may not be turned on always. Therefore, you should ask the hotel staff for Ethernet access. Of course, the major caveat is that you must have an Ethernet cable at your disposal. Alternatively, you can ask the hotel whether they can provide a LAN cable for the time being.
While this process can make your room a little messier, there are a couple of advantages. For instance, you can get a better gaming experience when you have connected through Ethernet. Data packet loss and data interruption are less likely to happen with Ethernet. At the end of the day, you won't be having disruptions while playing your favorite games with friends or family.
Use Mobile Hotspot
Both Android and iPhone come with an option to enable mobile hotspots, right? You can use this functionality to get internet access if your PS4 won't connect to hotel WiFi. The process is simpler than you imagine. You can enable a WiFi hotspot on your phone and make sure that your PS4 is connected to the same network. In a few seconds, you will have complete internet access.
Of course, there are some limitations. For instance, you cannot imagine downloading games or updates using the mobile hotspot connection. Nor can you expect speeds as high as a broadband internet connection. It is also likely that your cellular provider does not offer the best coverage inside the hotel room. Therefore, this method is subject to many conditions.
Alternate Options for Internet Connectivity
Alternatively, you can check some other options. For instance, we always recommend getting a travel router for gaming purposes. These routers are capable of providing you with better internet access during travel. Most of these devices come with cellular carrier unlocked, meaning that you can insert any SIM based on the data coverage and plans.
The next option is to share the internet from your laptop. Once your laptop has connected to the internet using the hotel WiFi page, you can share the internet from the laptop. On laptops running Windows 10, you can find the option in the WiFi menu. This option is the best if your hotel has a policy that limits the number of devices one can use.
The Bottom Line
We believe these methods are enough to ensure that you have a stable internet connection in a hotel room while traveling. Even though we have covered multiple methods, you will not need many of these unless the WiFi network in your hotel is limited. It means, in most cases, you can connect your PS4 to hotel WiFi in just a few seconds. Do you know any other way to get around the restrictions in hotels? Please do let us know through comments.