The impact of the pandemic and lockdown may be over, but we still rely on video chat platforms like Zoom and Skype a lot. It is still a great place to hang out without any worries, no matter where you're right now. Alternatively, if most of your friends are located elsewhere, these video chatting platforms seem the only option. Won't it be great if you could play some fun games during these virtual hangouts? As it happens, there are a few games that you can try. Don't worry if you are at a loss for ideas, though.
In this article, we have made a compilation of 20+ games to play over video conferencing apps like Zoom and Skype. Most of these games are verbal in that they involve a lot of conversation. At the same time, you can also find some card games and online video games that work fine.
Best Games to Play Over Video Chat
#1 Pictionary
As long as all of you have working webcams, you can give Pictionary a try. As you may already know, it is all about drawing and guessing. Each participant will be given a random word that they have to draw and make others guess. The participant who makes the right guess will score 5 points, whereas the drawer will score 2 points. After that, you can keep playing until someone reaches the 50-points mark. If you want to make this game more interesting, you can use an online Pictionary word generator. The best part? You can adjust the difficulty of the word you want to make people guess.
#2 Never Have I Ever
Never Have I Ever is undoubtedly one of the most popular party games. It is so simple that you can play it over a Skype or Zoom call. In the game, someone shares a thing that they have not done in their life. Then, people who have done the thing should stay on the screen while others have to duck out. Of course, it is originally a drinking game, but you can play it alcohol-free. Instead of taking a shot, you can stay on the screen. By the way, if you do not have many ideas, you can find hundreds of Never Have I Ever questions as well as ideas through a simple Google search.
#3 Charades
You cannot ignore charades if you are looking for a fun way to spend time with your friends. You can start playing this game by getting into a video call. Once everyone is present, you can use an online charades idea generator to pick the idea that you have to act out. On that note, you can find a variety of charades ideas on the web, including the ones for different demographics. You can also choose charades ideas from different categories, such as books, movies, songs, TV shows, video games, etc. Depending on the group dynamics, it is possible to play charades online as individuals or in groups.
#4 Trivia
There is no scarcity of trivia games, and you can play them over video chats with ease. The best part is that you can play many of these games online. There are different ways to go about the game, though. If you are okay with it, one of the participants can be a host and take care of the questions, answers, and scores. Or, if you want everyone to play, you can find suitable online trivia platforms out there. As it goes without saying, you can get the best out of trivia by filtering out categories and difficulty. As the game becomes more intense, you can also increase the difficulty.
#5 Uno
Uno is definitely one of the best games to play over video chat — due to multiple reasons. First and foremost, the Uno app is available for both Android and iOS. Therefore, everyone in your group can load the game on their smartphone and start playing. Of course, the game can be pretty addictive for most people, especially if you have played Uno before. Finally, because Uno is available free of cost, you can play as you wish. The problem with Uno is that it does not have a difficulty setting. So, you may find it boring after a few games. But don't worry, you can explore other games with ease.
#6 Mad Libs
Another party game, Mad Libs is another excellent choice if you need a great game to play over Zoom or Skype. This phrasal template word game has been quite popular among parties of all kinds if you think about it. Its simplicity could be the major reason as well. The good thing about Mad Libs is that you can play it online or offline, based on what you think. You can also join one of the online gaming platforms where you can find Mad Libs clues and share them with your friends. The official Mad Libs website is also a great option if you want to play via Zoom or Skype.
#7 20 Questions
Would you like to know your friends better while playing a game over video chat? In that case, you should check out 20 Questions, which can be quite creative. The game is as simple as its name. You can ask a set of 20 questions to each participant, and they have to answer. As you can guess, there are no restrictions on what you can ask, as long as the other person is comfortable. As we did earlier, you can find many questions that you can use during the game. At the end of the day, 20 Questions will give you a few surprises or help you understand your friends better.
#8 Heads Up
Heads Up is another game that you can try in between your virtual hangout sessions on Skype or Zoom. As you may already know, it is a popular party game, and you can download the free app from the App Store or Google Play Store. The app will generate a random word that one person has to guess. Others will provide clues without actually mentioning the full word. As you may have guessed, Heads Up is a revamped version of the online charades game. However, because Heads Up comes with a reliable app, the gameplay will be better than ever.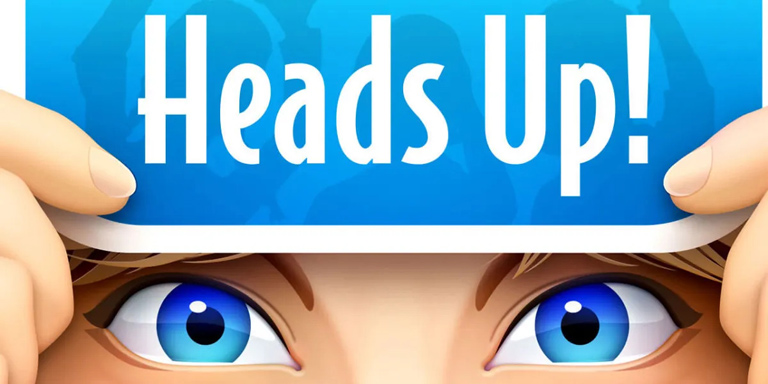 #9 Psych
Psych is another party game that you can try during video calls and virtual hangout sessions. Once again, we have to rely on a great app, which is available for both Android and iOS. The app will provide you with a number of trivia questions, and players will come up with fake answers to the question. As the main player, you will have to find out who is telling the actual answer. The Psych app comes from the developers who made Heads Up, and you know how funny things can get. The app comes with online gaming functionality as well. So, even if your Zoom connection goes away, you do not have to worry.
#10 Card Games
PlayingCards.io is a popular website where you can play a variety of card games with your friends. You can rely on this game for the best gaming experience, thanks to synchronized movements and other features. It makes sense that you can keep the Zoom video call secondary. Even if you do not have a video chat going on, playing card games through this website will be easier. 500 Rummy, Chess, Checkers, Tonk, Rummy, Ten Pennies, Whist, Samba, and Skat are some of the games you can play using the platform. You can play these games smoothly as well.
#11 Among Us
Among Us, the popular online video game is a great pick for your online video call sessions via Zoom/Skype. The game is about communication, and you have to find out who is the imposter(s) in the group. The Among Us game app is available for both mobile and desktop devices if you are wondering. It is also a great way to test your group chemistry and deduction skills.
#12 Puzzle Panic
You can count on this brain-teaser game if you want a lengthy gaming experience on Zoom. It can be played by a group of 2 to 10 players, and you can find the materials online. The best part is that you can play this game without worrying about additional equipment. On the other hand, make sure that you have enough time, as a single game can last up to 40 minutes, depending on the size of the puzzle.
#13 Something in Common
Do you know about breakout rooms in Zoom? Well, you can use this particular feature to play Something in Common, a game that can build team morale and share things between your friends' circles. The average length of a session can be anywhere under 60 minutes, and you have to push your friends to speak up. This game is a great way for team building, in case you are wondering.
#14 Cards Against Humanity
Cards Against Humanity is a witty game that you can try over Zoom or Skype calls. As the title says, it might not be the most suitable option for the faint-hearted. As the player, you have to come up with funny answers that may go beyond the 'appropriate' borders. The best part about Cards Against Humanity is that you can either download the official cards or create your own set. It is so flexible in terms of gameplay.
#15 TableTopics
TableTopics is another interaction-based game that you can play over Zoom or Skype. If you do not have the right questions to break the ice, you can rely on the 135 cards that TableTopics will bring. The list of questions is broad in that it contains simple ones and some spiritual ones. At the end of the day, you would have a better idea about your friends or colleagues.
#16 Bingo
#17 Scrabble
#18 Trophies
#19 Codenames
#20 Scattergories
#21 Most Likely To
#22 Musical Chairs
#23 Paintvine
#24 Project Avatar
#25 The Team Quest
Frequently Asked Questions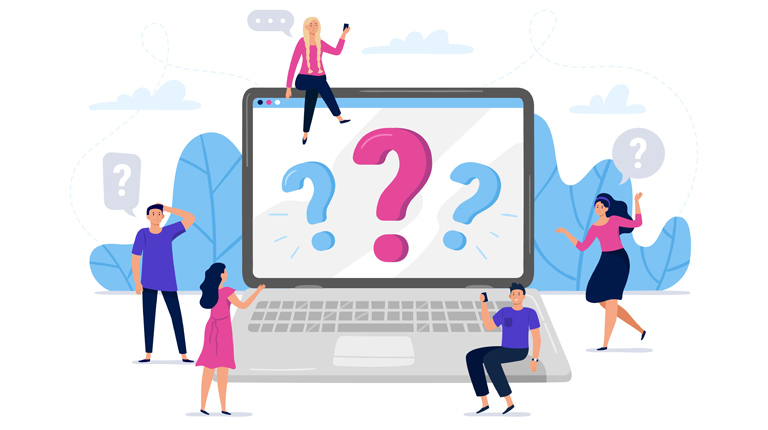 Can you play games over FaceTime?
Yes, you can play games over FaceTime. Of course, there are two ways to go about it. You can either keep a FaceTime call active and engage in one of the party games that we have mentioned above. Or, if you make the FaceTime call from your Mac or iPad, you can launch a game app on your smartphone and play. Heads Up and Psych are some of the games you can play in the latter way.
What games can be played over Skype?
You can choose between an incredible variety of games that you can play over Skype. For instance, you can choose between card games and app-based games. There are also other options like communication games. Even if you narrow things down, you can find video chat games like Among Us. You can also launch games on your smartphone while involved in a Skype call via your desktop.
What are the best games to play on a video call with family?
You can choose to play so many games on a video call with your family. However, you have to pick one based on what you expect from the game. For instance, if you want to know your family better, you can choose something like 20 Questions or Never Have I Ever. On the other hand, if you wish to have one, games like Bingo or Mad Libs will be more suitable.
The Bottom Line
We believe you were able to find at least a few games that you can play with your friends or family during Zoom or Skype calls. You can play many of these games with strangers that you may find on sites like Omegle. Having said that, you should be careful while using apps to video chat with strangers. But, on those days when your friends or family are not available, you can rely on these websites and create new friendships.