URL shorteners are a great option when you need a secondary source of income from your website or blog. By simply shortening the URLs that you share, you can earn a not-so-bad amount.
Here is the thing, though. Not all the URL shortening services out there are trustworthy, per se. It is possible that you stumble upon a few subpar ones. You should also be using one of the best and highest-paying URL shorteners out there. But how do you find the best URL shortener to make money? We have created a list of the best highest-paying URL shortener services you can use.
How Do URL Shorteners Work?
The working principle behind URL shorteners is simple. These services can convert a full-sized URL to a short one, which is easy to share and manage. When someone clicks on the shortened URL, they are led to a page that shows advertisements for a few seconds. There will also be an option to skip the ad and go to the target URL. If the user does not skip the ad, they are automatically forwarded to the target page after the ad has been finished.
Best URL Shortener to Make Money
Therefore, you get paid for leading your audience to the page where you can find advertisements. Depending on the URL shortening service, you may receive a different amount per click and impression. But you can find the best ones from the list below.
Exe.io could be one of the easiest ways to earn money by shortening URLs. You can start earning an income in just three steps. You just have to create an account, shorten the links, and wait while people click on your shortened URLs. You can earn from Exe.io in two ways. First, you can earn up to $8 per 1,000 impressions. Second, you can get referral commissions up to 15%, which is impressive.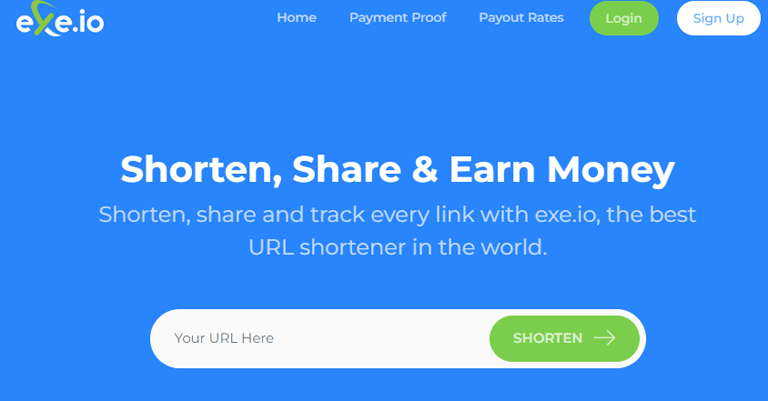 And once you have reached the minimum payout limit of $3, you can get paid via methods like PayPal, Advash, Perfect Money, Airtm, and Bitcoin. We should also mention the feature-rich dashboard, which offers detailed statistics and API options. You can also avail 24*7 support from the company. We also loved how transparent this URL shortener service is. It even tells you beforehand how much you can earn based on the visits from specific countries.
You should consider Shrinkme.io if you need a high-paying URL shortener service for passive/active income from your website or blog. The best part about Shrinkme.io is that it can help you earn up to a maximum of $220 from 10,000 views. Once again, getting started with Shrinkme.io is a piece of cake. The setup process does not take more than a few minutes, and you can start earning right away.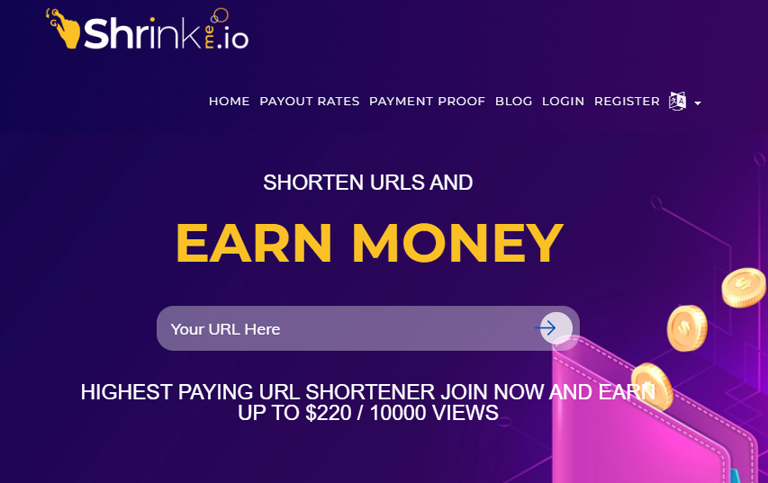 An aspect where Shrinkme.io performs way better would be the payment options. You can get paid via PayPal, Bitcoin, PayTM, UPI, Airtm, Payeer, WebMoney, and Bank Transfer. However, you should keep in mind that the minimum payout cap is $5, but you can get paid daily if you want. Like Exe.io, Shrinkme.io is also transparent about which countries can give you the best payout rates. You cannot get referral payouts here, though.
Are you looking for a URL shortener with the highest possible CPM rates? In that case, you should check out Shrtfly.com, which is a great option for most people. First things first, Shrtfly.com can offer up to $21 per 1k impressions, subject to where these views are from. For instance, if you can bring 1000 impressions from Greenland, you can get $21, which is a great proposal if you ask us.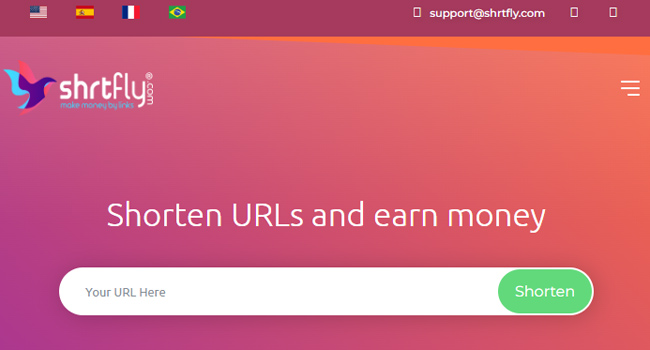 As you can guess, Shrtfly.com provides payment proof and transparent statistics on the payout rates. This URL shortener system is also one of the most compatible options out there. For instance, you can keep this running alongside Google AdSense, and you do not have to worry about the ad content; there won't be any obscenity or dangerous content. When it is time to get paid, Shrtfly.com will pay you via PayPal, Payoneer, PayTM, UPI, Bank Transfer, and UPI.
You cannot ignore Linkvertise.com if you are looking forward to making a lot of money by shortening your URLs. It happens to be the best link shortener to earn money due to a few reasons. First, the platform would pay you for every person who clicks on the link. And you can get up to $70 per 1,000 views, which is pretty impressive.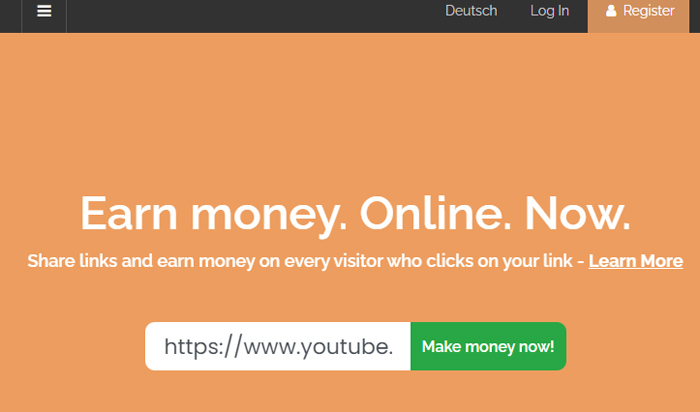 Of course, if you want to cross the $70 mark, you need to bring traffic from German-speaking countries. Second, despite the higher payout rates, Linkvertise.com has a payment cap of just $10, and you can get paid via bank transfer, Amazon coupon, or Paysafecard, in addition to ACH and PayPal. Compared to other link shortening platforms, Linkvertise.com is quite user-friendly as well. You can manage everything about shortened links and campaigns from a unified dashboard.
Adshrink.it is another platform that lets you earn a considerable amount of money by shortening your URLs. As you can guess, you do not need any technical expertise to get started with the platform, and you can start monetizing links from the first minute. The best part about Adshrink.it is that it is a complete platform, which consists of a search engine as well.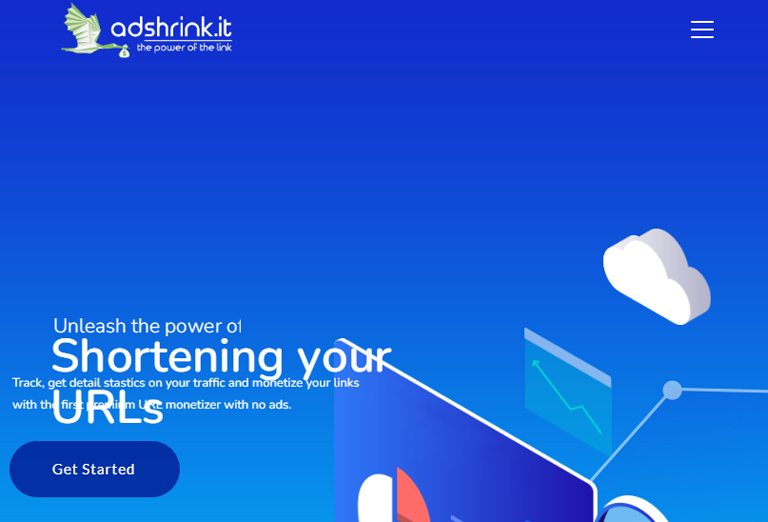 You can also count on the fast and reliable redirect system. In terms of payouts, you can stay confident that you will have the best results. The company will take only 20% of the profits while providing 80% to the publishers. In addition to impressive payout rates, a real-time analytics system is also available from Adshrink.it. It also brings you referral revenue and other tools. Based on where they are from, 1000 views on Adshrink.it can provide you with up to $7.5, which is not bad.
One of the highest-paying URL shorteners out there, Clickslfy.com, is worth a try when you want to make a lot of money sharing shortened URLs. In the best-case scenario, the platform can bring you up to $200 per 1,000 views. Needless to say, the setup process will not take a lot of time: you can create an account, shorten the link, and start earning money.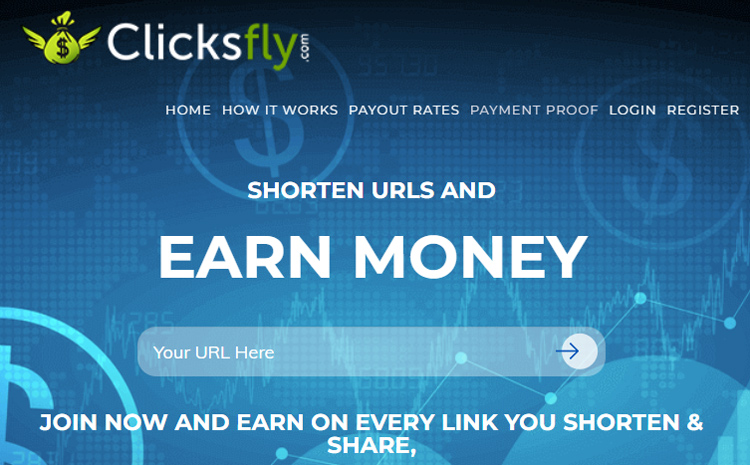 There are a few other reasons to choose Clicksfly.com over other link shortening services in the market. First and foremost, you get a 20% referral bonus in addition to the regular revenue. In addition, you just need to have $3 in your account to withdraw the amount. Last but not least, the dashboard gives you access to easy management and statistical analysis. We can also count on the API system and regular technical support via multiple channels. At the end of the day, you can find a lot of reviews as well.
Smoner.com is another great URL shortener that can help you earn a lot of money. You can use the three-step process to get started with the platform and enjoy all the standard features that you have found in the other platforms that we have mentioned above. You also get access to advanced features like detailed stats and API support. The tech support aspect is also quite commendable if you ask us.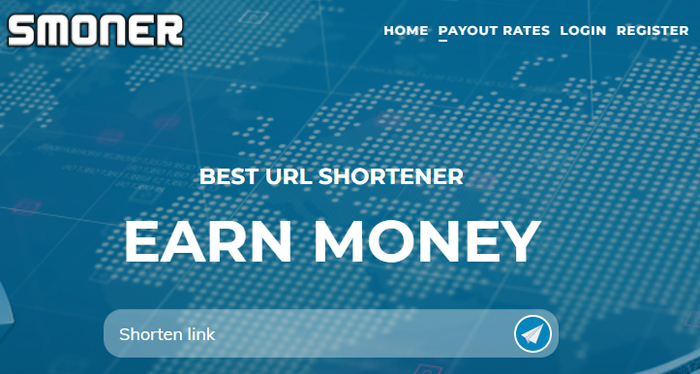 There are a few caveats, though. For instance, despite being one of the most trusted URL shorteners, it does not offer many payment options. You need to get paid via PayPal, Bitcoin, or truemoney wallet. Also, you'll have to wait till a payment cap of $10, which is comparatively higher. On the bright side, if you can bring 1k impressions from the United States, Smoner.com can give you $5, which is not so bad. Compared to other platforms, Smoner.com offers better payout rates for visitors from non-US countries.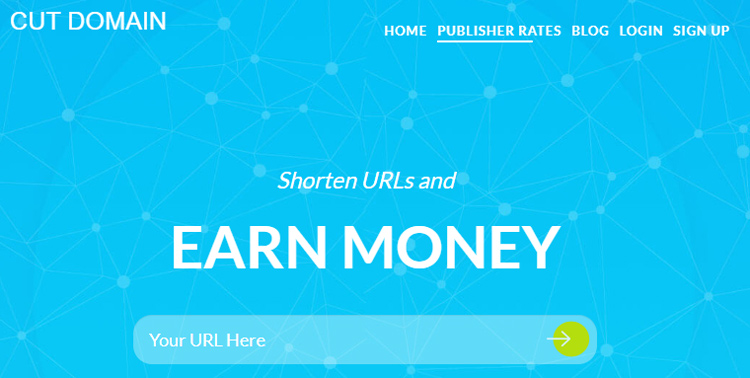 You can consider Cutdomain.com if you can handle a comparatively lower payout rate. If you can bring 1,000 visitors from select countries, the platform can give you up to $3, which is okay. The minimum payout is set at $5, and you can get paid via PayPal, Bitcoin, Payeer, Perfect Money, and Webmoney. You will also have access to a 10% referral bonus with the platform.
Safelinku.com is another way to shorten your links and earn money while also ensuring the best CPM rates from the market. You can get started for free and have up to $10 per 1,000 visitors. Of course, the numbers are not the highest, but they are not bad, either. In addition to high CPM rates, a low minimum payout of $5 and seamless support are two great features of Safelinku.com.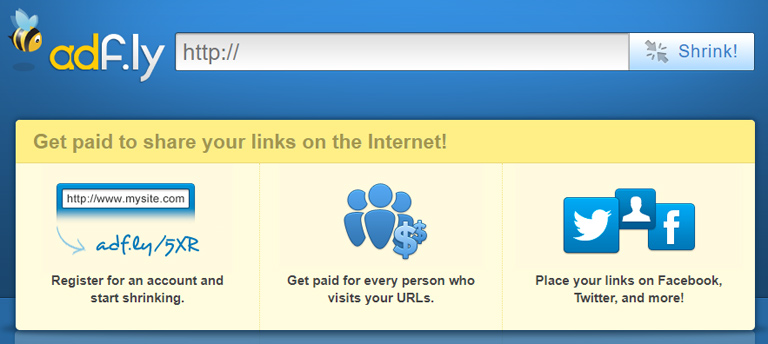 AdFly is another awesome URL shortener where you have better income capacity. It happens to be one of the most popular URL shortener websites out there, and you get safe advertising options without issues. The low minimum payout of $5 is also impressive from a usability standpoint. Depending on the type of ad, you can get up to $9 per 1,000 visitors.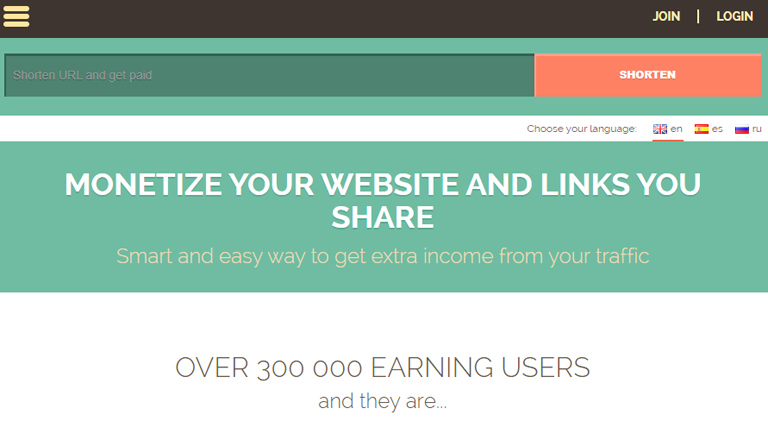 We have to count on Shorte.st if you are looking for one of the quickest ways to shorten URLs and earn cash from these campaigns. The setup process is simple, and the benefits are plenty with this platform. You do not have to worry about the ad content, either. We also believe that Shorte.st is smarter when compared to other advertising platforms out there.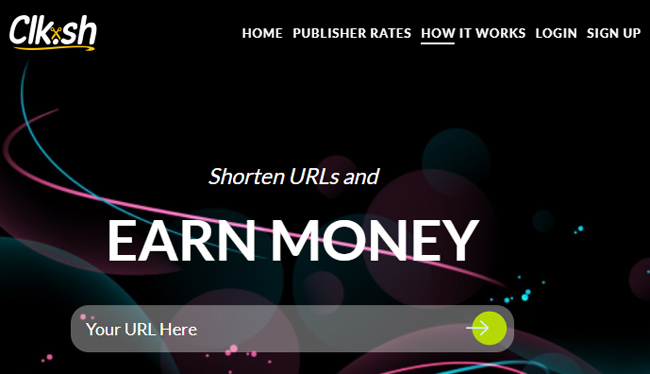 If you are looking for the best publisher rates, you should check out Clk.sh, which can give you up to $20 for 1,000 impressions from Greenland. If you can get traffic from the United States, you can still ensure a good amount of $7 per 1,000 impressions, which is great. The minimum payout amount is $4 and there is a way to get paid daily. You can get paid via PayPal, Payeer, Airtm, and UPI.
#22 CutWin
Frequently Asked Questions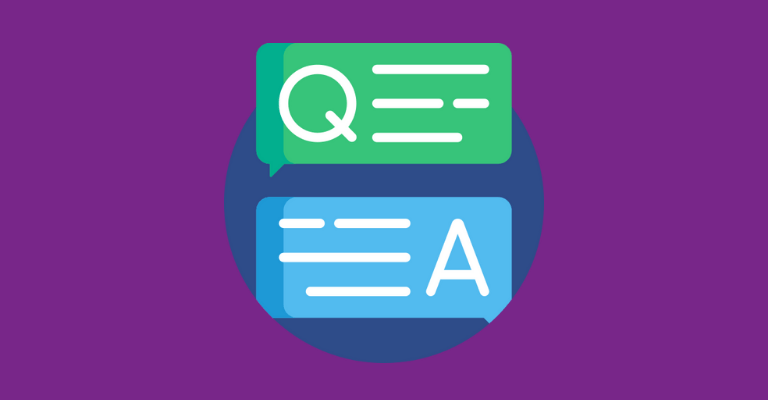 Can a URL shortener make you money?
By using the best shortlink websites to earn money, you can create a good form of passive income. It does not mean you can make a fortune, but you can have up to $200 per 1,000 impressions based on where your traffic is coming from.
Can I make money with Bitly?
Bitly does not help you make money through link shortening. However, you do not have to worry since you can use an impressive variety of other URL shortening websites to get the same job done. And these websites can pay you as high as $200 per 1,000 views.
The Bottom Line
We believe these highest-paying URL shortener websites will help you diversify the income options for your website or blog. At the end of the day, you do not have to worry about safety and reliability. It can be a great way to earn money without annoying your visitors.