Unlike the old days, thousands of professionals are moving to Linux from proprietary Operating Systems like Microsoft Windows and macOS. There are a few reasons. One, the number and variety of Linux distributions have increased in the past decade so much that everyone can find a Linux distro for their needs. Two, we cannot underestimate the rich collection of open-source applications for Linux.
To take this case, if you are a painter or graphical designer, you have so many Linux painting apps to explore. The best part? In spite of being free, these free Linux apps pack so many features – comparable to their paid counterparts. In this article, we have prepared a list of the 10 best and free Linux painting apps. The list also consists of many Microsoft Paint alternatives for Linux if you are interested.
Linux Painting Apps Alternatives
1. GIMP
GIMP has been the go-to painting program for Linux users for years. This open-source drawing program has its versions available for Windows and macOS as well. On Linux, however, you can find the best experience and features. GIMP starts for GNU Image Manipulation Program, but it is available for almost every Linux OS distribution there is. We have to keep in mind that GIMP is not a dedicated painting program.
Instead, it can be used by designers, photographers, illustrators, and even scientists. The retouching and editing options in the package are flawless. Compatibility is also a strong point of GIMP. In addition to allowing you to publish in formats like PS, PNG, JPEG, and PDF, the program works in sync with Scribus, Inkscape, and SwatchBooker.
Last but not least, you can find many plugins and extensions available for GIMP. Because it performs hand in hand with programming languages like Python and Perl, there is no scarcity of additional features.
2. Krita
If you are looking for the best Microsoft Paint alternative for Linux, you should check out Krita. Unlike GIMP, Krita has been designed and optimized for professional-grade painting and retouching. It is best suited for activities like concept art, texture and matte painters, illustrations, and comics. Therefore, if you want to get started with top-notch painting, Krita is there.
The best feature of Krita is the simple and intuitive User Interface. You do not need prior expertise if you like to get started with the program. You can customize the layout using 30 dockers and color themes. From simple brushes to vector and text options, hundreds of tools are available on Krita. It is part of the KOffice suite, and integration is never an issue.
Once again, we cannot ignore the additional features like PSD support and Python scripting. You can count on HDR painting and OpenGL enhancement options as well.
3. Karbon
You should check out Karbon if you are into vector drawings and graphics. Unlike GIMP and Krita, Karbon is designed for vector drawing, and you cannot find many traditional editing/painting features in the package. On the bright side, the open-source vector drawer for Linux packs all the features to come up with the best vector designs.
For instance, the app offers loading support for ODG, WPG, WMF, EPS/PS, and SVG. You can write to ODG, SVG, PNG, WMF, and PDF. Like we saw in the case of Krita, Karbon also uses a pretty advanced UI. You can move around and replace the dockers as you wish. It also comes with a layer docker that allows you to add and manage drawing layers as you like.
Additional features of the program include gradient and pattern tools, snapping facilities, artistic text shape support, complex path operations, and extension support.
4. Pinta
If you need a simple painting app with minimal editing options, you should check out Pinta. This open-source application has been a popular choice of Linux users for years. One of the best alternatives for MS Paint on Linux, Pinta packs some of the additional features like layer support and resizing options. It even comes with full support for WebP images.
You can look at the screenshot and understand that Pinta has been made for simplicity. Therefore, if you're just getting started with painting, this free tool will be the perfect companion for you. Despite being compact and user-friendly, Pinta leaves enough room for customization. You can use floating windows and flexible toolbars for the best experience.
The drawing tools and adjustment effects in the Pinta package are also great. Last but not least, you can use the program in 55 different languages.
5. Inkscape
If you want a painting tool that helps you draw better, it is imperative that you check out Inkscape. We told you that Inkscape could be integrated with GIMP if necessary. However, as a standalone graphic designer, the Inkscape package is unbeatable. Delving deep into the package, you can find a number of features such as flexible drawing tools, broad file format compatibility, and more.
Another great thing about Inkscape is the support it receives from the developers. The project is sponsored by Red Hat, and the updates are pretty regular. Therefore, even if you have to upgrade your system, Inkscape will stay on the system. It is currently impossible to list all the features of Inkscape. Spread across categories like object manipulation and text support, many options are available.
We should also mention that Inkscape is available for multiple platforms, including Linux, PC, and Mac. If you have a multi-device workstation, it is indeed a blessing.
6. LazPaint
LazPaint is another MS Paint alternative for Linux systems. You can count on the editing and painting options in the package. They include a variety of color manipulation options, such as colorization, color shift, linear negative, negative, and grayscale. You can also explore a variety of filters that you can check out. In addition, you can find the standard features you expect to see in a painting app.
7. KolourPaint
KolourPaint is another great painting tool that you can use on Linux. Even though it does not offer constant updates or support, you would not have any trouble using the app for drawing or painting. Compared to the other tools in the list, though, KolourPaint is simpler and straightforward. If you are looking for such a tool, you will not be disappointed.
8. Tux Paint
If you need a Linux painting app for kids, you should check out what Tux Paint has to offer. We must add that the program does not look professional at all. The funky-designed UI and buttons are indicative of how the tool is made for kids. At the same time, the tool does a great job of gamifying the drawing process. So, if you have a kid who is into drawing, they should try Tux Paint.
9. Drawpile
Another open-source paint application, Drawpile, is a nice addition to your Linux system. While it is not as simple as Tux Paint, the options are not confusing at all. For instance, you get layer support and collaboration features. You heard that right. You can connect with others and draw together. It must be one of the unique experiences on Linux.
10. Blender
Blender is inarguably one of the best free Linux apps out there. However, unlike the other apps on the list, it is not for simple drawing. On the other hand, if you are into 3D animation projects, you will love what the program has to offer. From OpenGL support to the advanced logic editor, there are many Blender features that require a separate article to describe.
Frequently Asked Questions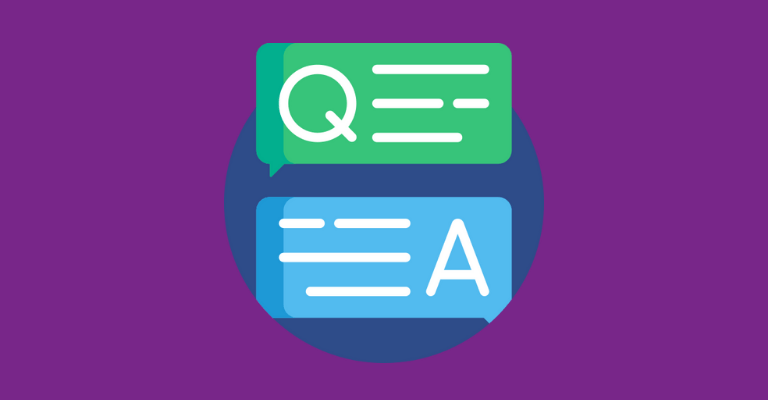 Is there a Paint program on Linux?
You can find many apps that can help you draw and paint on your Linux system. While they are not called Paint, you get a variety of options, indeed. For instance, while apps like Krita offers a streamlined platform for artistic drawing, apps like Tux Paint are suitable for kids. In other words, there are so many options.
Does Ubuntu have a Paint program?
While Ubuntu does not come with a built-in paint program, you can install any of the Linux-based painting and drawing programs on your Ubuntu system. Krita, GIMP, and Tux Paint are some of the options that you can try today.
What is the equivalent of Paint in Ubuntu?
Ubuntu does not have a built-in equivalent for Paint. Nevertheless, you can install one of the many painting apps on your Ubuntu system. Krita or GIMP can be aptly called the MS Paint equivalent for Linux.
How do I install Paint on Linux?
If you want to install MS Paint on Linux, you have to use Wine, a program that allows you to install Windows apps on Linux. However, if you ask us, we recommend going for a dedicated painting app for Linux. These Linux apps are free and performance-friendly.
The Bottom Line
Rest assured, these paint apps for Linux are pretty great for everyone. And if you want to have a specific set of features, you can explore options like Krita and Blender as well. At the end of the day, Linux will not let you down in terms of Paint apps.