Your ERP software is key to boosting your business's profitability. This tool streamlines your operational processes at every level of the food manufacturing supply chain and preserves your brand's perception, experience, and position on the market.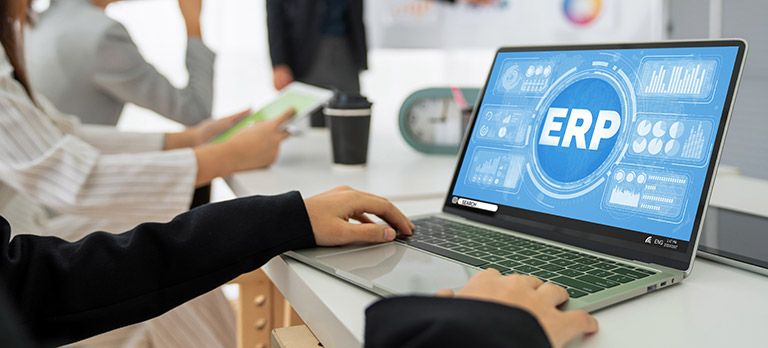 Investing the time and resources in choosing an ERP system is a quick way to increase your potential to profit and scale your food business. Beyond overall customer and employee experience, your ERP solution standardizes and optimizes your food production steps, saving you additional time and money in the long run. 
Below, we're discussing everything you need to know about ERP software meaning and purpose, what it is, and the benefits you can get from using an ERP system in your business. 
What Is ERP Software? 
ERP technology helps businesses to unify their business processes (such as distribution, manufacturing, and operational management) under a single, centralized tool – giving team members and customers a single source of information and support for business needs.
An ERP tool is incredibly useful and promotes higher quality brand experiences at every step of the food and beverage manufacturing process. 
ERP software for manufacturing focuses explicitly on the operational elements of business, working actively to lower costs and boost outcomes for stakeholders. 
How Can ERP Software Support My Business?
If you're considering manufacturing ERP software for your business, it's important to understand the full scope of benefits that you can get. Taking the time to understand what ERP is and how it can help empowers you to helps you to fully leverage your tool and have a better expectation of your implementation process.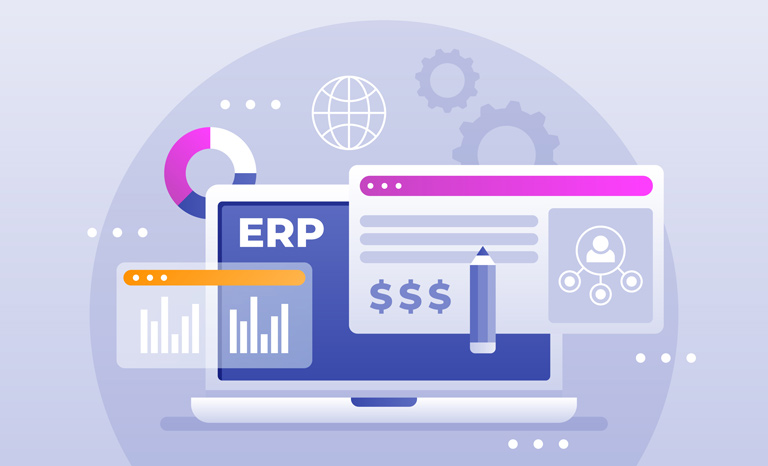 Below are some of the most notable benefits you can get from using an ERP software solution in your food and beverage business: 
Lower Overall Costs
As a recession looms, many businesses are looking for new ways to cut costs and become more recession-resilient. Investing in a robust ERP system that gets you the accurate and comprehensive style of reporting you need can help you save money and streamline your operations – increasing your business's efficiency. 
You'll be able to more quickly identify redundancies and risks, limiting unnecessary extra costs for your business. 
Food and Beverage Business Traceability
Maintaining traceability for your food business allows you to enhance your customer's experience and maintain your brand's quality.
Your tool of choice will be able to trace and track every product through the creation and distribution process. This type of visibility comes naturally with a comprehensive ERP solution such as Inecta's and is one of the top ways to promote an environment of transparency for your customers and brand. 
Inventory Management Assistance
Did you know that U.S. retail and grocery stores generate 16 billion pounds or more food waste annually?
This is a shocking statistic – and widespread adoption of a quality ERP solution could lessen it.
ERP software options provide more intuitive and enhanced inventory management support, helping your account managers to connect their clients with the right amount of product they need. Inventory management goes the other way, too – showing you exactly how much product is going in or out at any given time. 
This core feature helps you to purchase strategically and minimize wastage across your entire supply chain. 
Enhanced Reporting and Analytics
Investing in an ERP software solution gives you a more in-depth view of the health and strength of your business's operational processes. 
Cloud ERP offers you down-to-the-minute accuracy with your reports, organizing and centralizing your data for total visibility. 
This can be a convenient benefit as you report to stakeholders and form your future strategies, relying on the insights and information captured automatically through your implemented ERP system of choice. 
Frequently Asked Questions: ERP Solutions for Food Businesses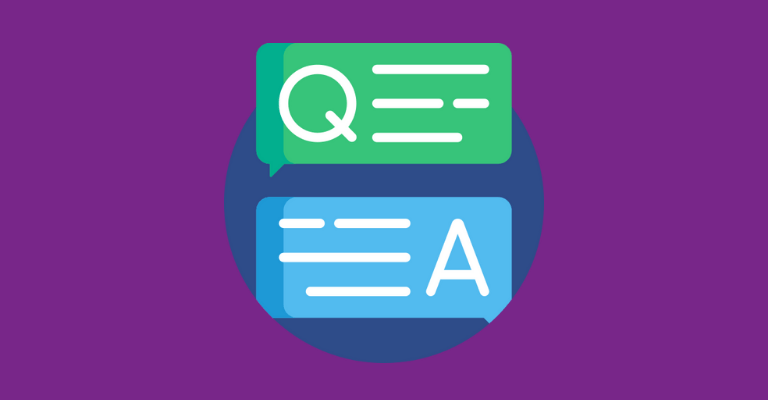 What Are the Five Components of an ERP Solution?
If you're considering using ERP tools, purchasing the most inclusive solution is best. You'll save money and time and will be able to enjoy more accurate data as a result. 
Your ERP solution should cover five areas: customer support and supply chain management, manufacturing and logistics, and finance. Ideally, your tool will also cover tasks and functionality around human resource management, keeping your valued employee information in a single place. 
Is ERP a Database?
While ERP isn't only a database, it does borrow certain concepts from database creation and management. It's a tracking and reporting tool for every level of your business. 
How Many Types of ERP Are There?
There are three core recognized types of ERP options: On-premise, hybrid, and cloud options.
We recommend a cloud ERP solution, which is much more flexible and functional for your business. It's especially valuable for large or rapidly scaling brands, offering the most accurate data, intuitive reporting, and accessibility to every member of your organization.