Compared to Wi-Fi, the Ethernet cable is still the best way to connect your computer to the internet.
"Why?"
Well, If you want a stable and maintained connection, Ethernet provides quicker speeds and lower latency. Plus, if you are concerned about cybersecurity, as you should be, Ethernet networks are more difficult to attack since they need physical access to the network.
Even though setting up an Ethernet connection is straightforward—Plug and play—problems can happen from time to time.
One of the most common connection issues is when the computer is unable to connect to the internet via the Ethernet cable, even though Wi-Fi, which is connected to the same router, is working fine.
Ethernet Not Working but WiFi Is
If you're using an Ethernet connection but can't connect to the internet, start by restarting your computer and router. Next, see if the Ethernet adapter is enabled. Moving on, take a careful look at the Ethernet cables and ports. Finally, try more advanced approaches like disabling the Wi-Fi, running network troubleshooters & commands, performing a network reset, etc.
Why Is My Ethernet Not Working: Common Causes
When it comes to technical issues, it can be difficult to pinpoint the exact root cause because there are so many hardware and software factors that might, separately or combined, create the issue.
However, there are several common causes that appear in nearly all cases:
Ethernet cables are prone to damage and loosening over time.
Outdated or corrupted network driver.
The Ethernet port on your PC or router may be faulty, dirty, or blocked by dust or debris.
There's a bug or glitch with your PC (software or hardware).
There is an issue with the router or modem, which is affecting the Ethernet connection but not the Wi-Fi connection.
Misconfigured network settings, such as having the Ethernet adapter disabled.
Interference caused by security software on your computer, such as the firewall or antivirus.
There's a conflict between Ethernet and Wi-Fi.
How to Fix Ethernet Not Working on Windows 10/11
Fix #1: Restart Both Your PC and Router/Modem
Restarting your electronic devices—in this case, your PC, the router, and the modem—is always the first thing you should try because it frequently solves technical issues thru clearing bugs and glitches.
For example, I can't even remember how many times I've experienced problems with my laptop's Wi-Fi connection, and each time the problems were resolved by just restarting the computer.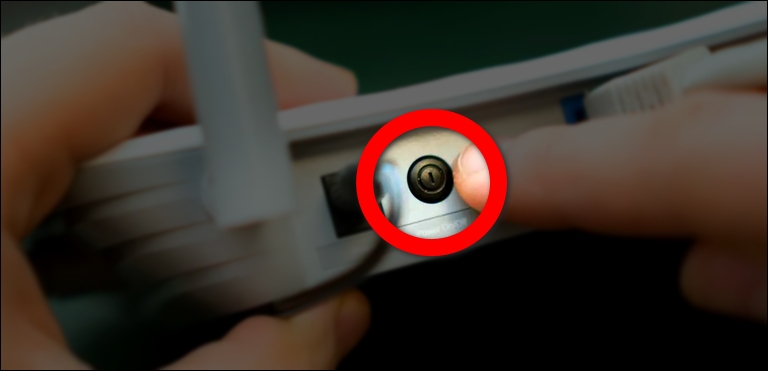 Note: When restarting your electronic devices, it's better to shut down the device first, unplug it from its power source, wait a few minutes, then plug it back and turn it on.
Fix #2: Make Sure the Ethernet Adapter Is Enabled
You may have accidentally or unintentionally disabled the Ethernet adapter, in which case the computer will be unable to connect to the Ethernet network even if everything is working properly.
For this reason, you have to check and make sure the Ethernet adapter is enabled. Here're the steps:
1) Press the [Windows key] + [i] shortcut on your keyboard to access Settings.
2) Click on Network & Internet from the options.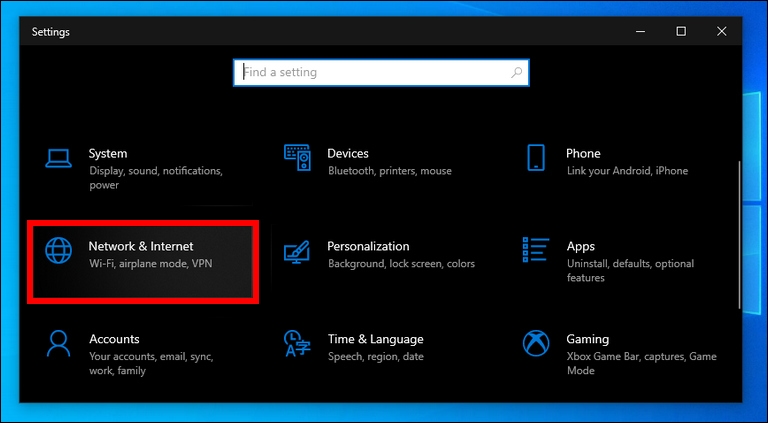 3) Scroll down and select Change adapter options.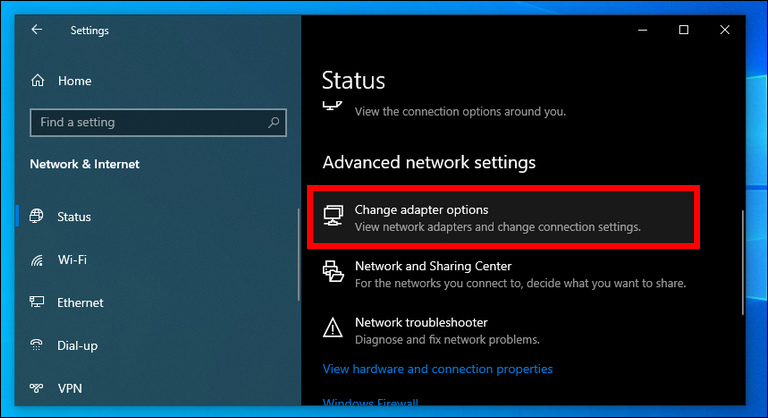 4) In the list of network connections, right-click on Ethernet and enable it.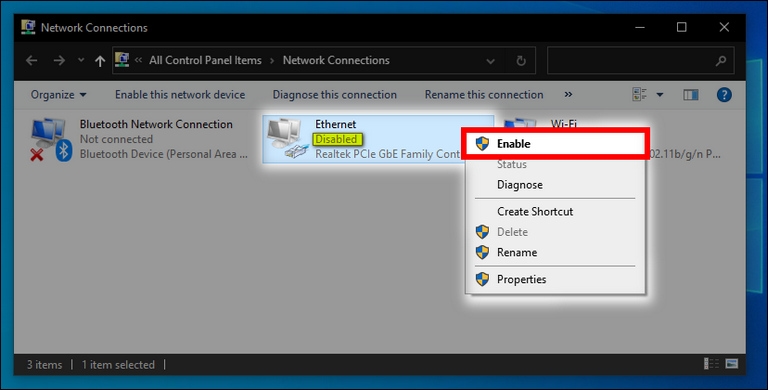 If the Ethernet adapter is enabled but you're still having Ethernet connection troubles, try disabling and re-enabling it: On the same Network Connection window, right-click the Ethernet network and disable it, wait a few minutes, and then right-click it again and select Enable.
Fix #3: Check the Ethernet Cable
One of the most common causes of Ethernet failure although WiFi is functioning well is a faulty or loose network cable.
As an example, I had been using an Ethernet cable on my old desktop computer for years when I started experiencing problems with the connection—the connection connecting and disconnecting—after checking the cable, I discovered signs of damage, so I replaced it with a new one, and all of my problems with the Ethernet connection were resolved.
To check if this is the case, follow these steps:
1) Inspect the cable for any signs of wear and tear or physical damage, such as cuts, breaks, or frays. If you find any signs, replace the cable with a new one.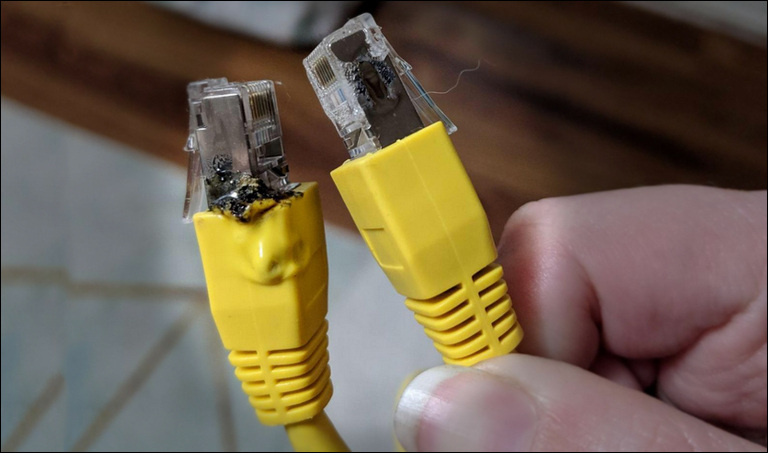 2) Make sure the cable is securely plugged into the Ethernet port on both ends. You should hear a click sound when you insert the cable into the port.

3) Try using a different cable if possible because sometimes a faulty cable may not be visible to the eye but it can still lead to connection issues.
Fix #4: Check the Ethernet Port
As I mentioned in the potential causes of this Ethernet not working issue, the Ethernet port on your PC or router might be defective, dirty, or blocked by debris.
Therefore, I recommend that you go through these steps one by one to ensure that the Ethernet port is not to blame for the problem:
1) Inspect the Ethernet port on your PC and router for any visible damage, such as bent pins or a broken connector.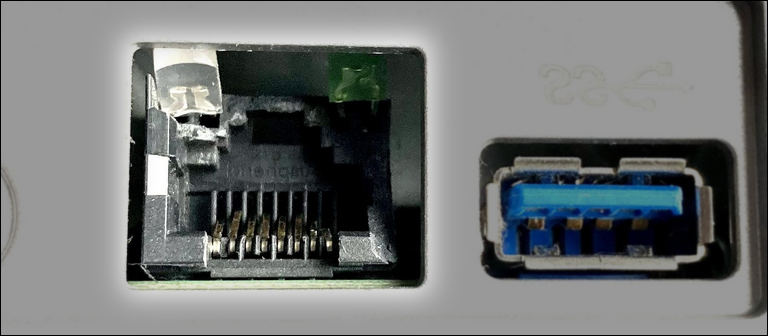 2) Try plugging the Ethernet cable into a different port—especially if you found signs of physical damage.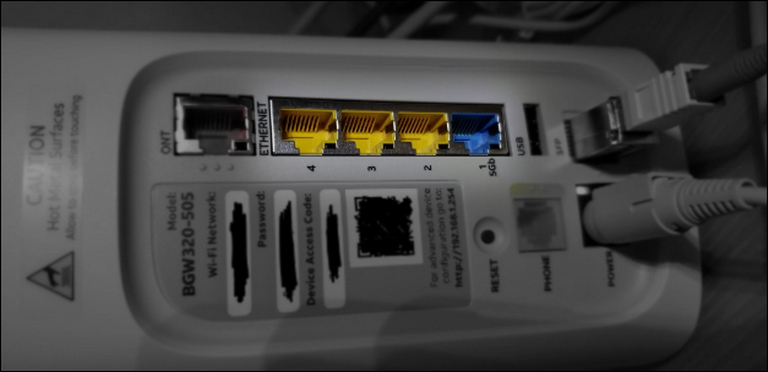 3) Use a hairdryer with cold air to blow any collected dust or debris that may be blocking the Ethernet port. You can also use a soft cloth to clean the port.
Fix #5: Run Network Troubleshooters
Windows has built-in diagnostic tools that are designed to automatically detect and resolve common computer issues.
As a Windows user, you can use the troubleshooters whenever you face an issue that's hard to either identify or fix—like this "Ethernet not working but Wi-Fi is" issue.
To use and run the network troubleshooters, follow these steps:
1) Press [Windows key] + [i] to open Settings, and select Update & Security.
2) From the left pane, select Troubleshoot and then click on Additional troubleshooters.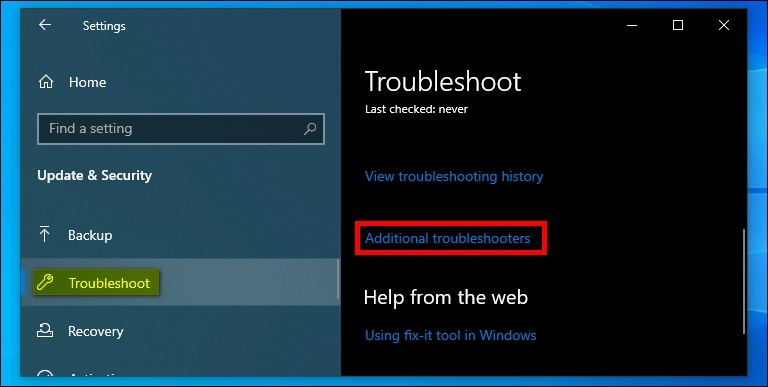 3) Click on the Internet Connections option and then press the Run the troubleshooter button.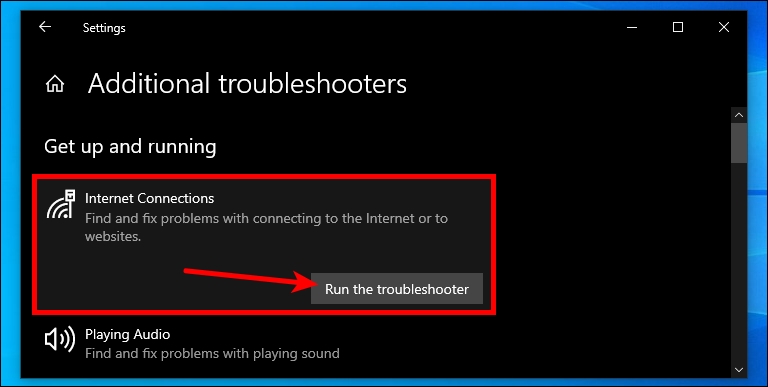 4) Follow the on-screen instructions until the Ethernet connection issue is detected and fixed.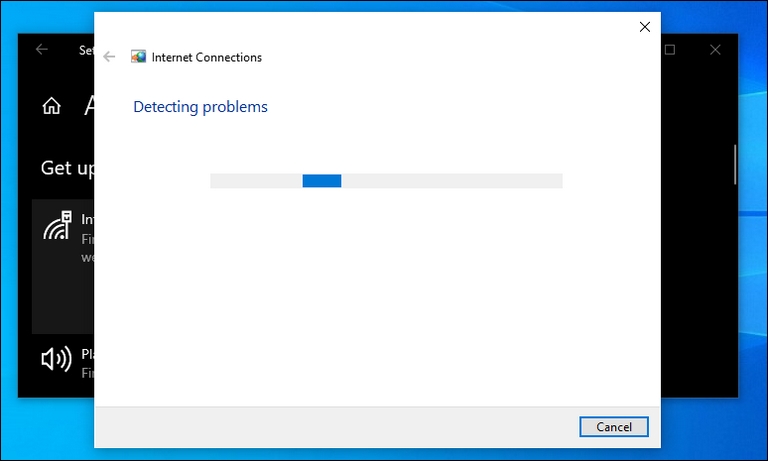 5) If that doesn't do the job, try running the Incoming Connections and Network Adapter troubleshooters.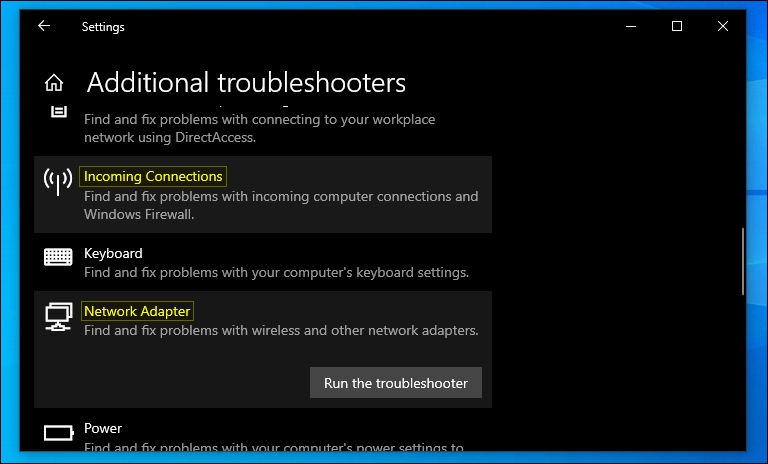 Fix #6: Disable Wi-Fi
If the Wi-Fi connection is working fine while the Ethernet is not, there's a chance that the Ethernet issue is a result of a conflict between the Ethernet and Wi-Fi.
For this reason, try disabling Wi-Fi and using Ethernet only and see if the issue is resolved. To do so, follow these steps:
1) Open Settings (Use the Windows key + i shortcut).
2) Navigate to Network & Internet > Change adapter options.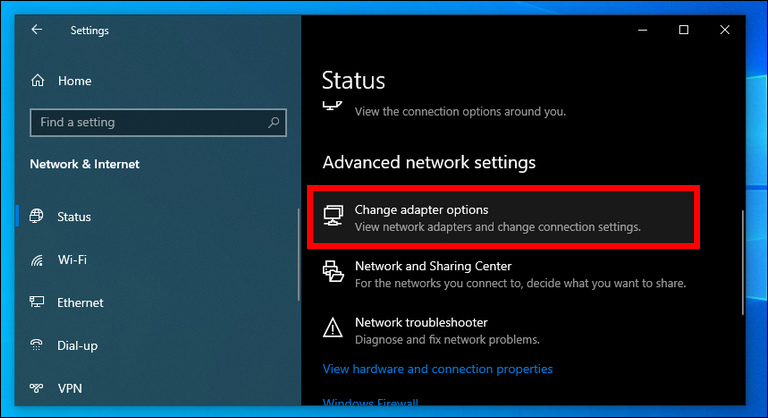 3) Right-click the Wi-Fi network and disable it.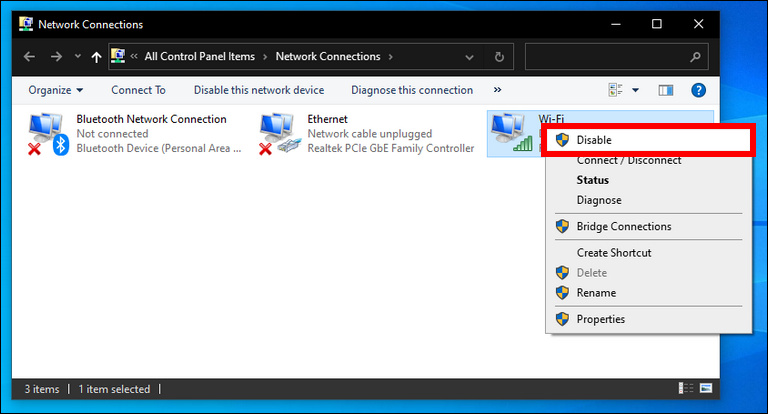 4) Now, restart your computer and then see if Ethernet is working as it should.
Fix #7: Configure Your Computer to Use DHCP
Another situation where incorrect network settings may be to blame is if your computer isn't configured to automatically obtain the IP address from your router.
If such a thing happens, it can be difficult for your computer to connect to your Ethernet network.
To make sure this is not the case, there are a few things that need to be checked:
1) Open Settings (Windows + i) and then navigate to Network & Internet > Change adapter options.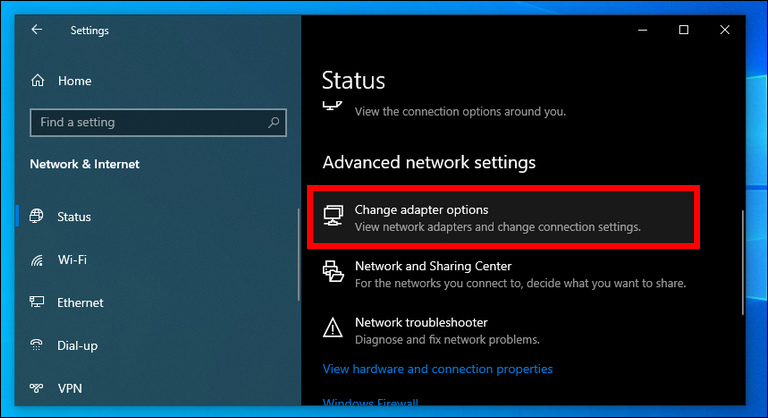 2) Right-click your Ethernet adapter and select Properties.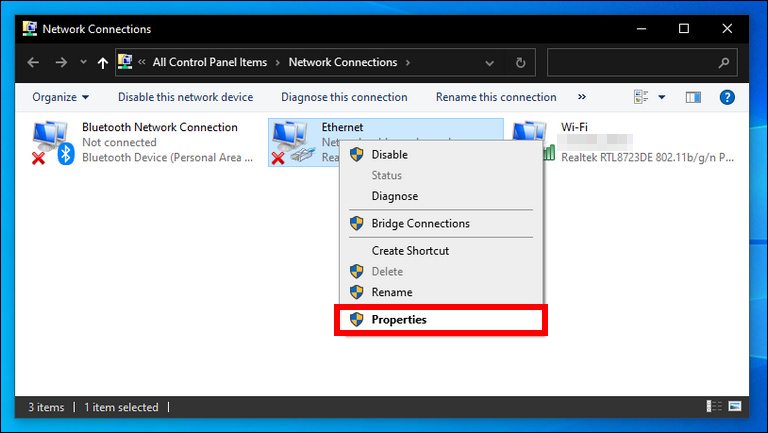 3) Double-click on Internet Protocol Version 4 (TCP/IPv4).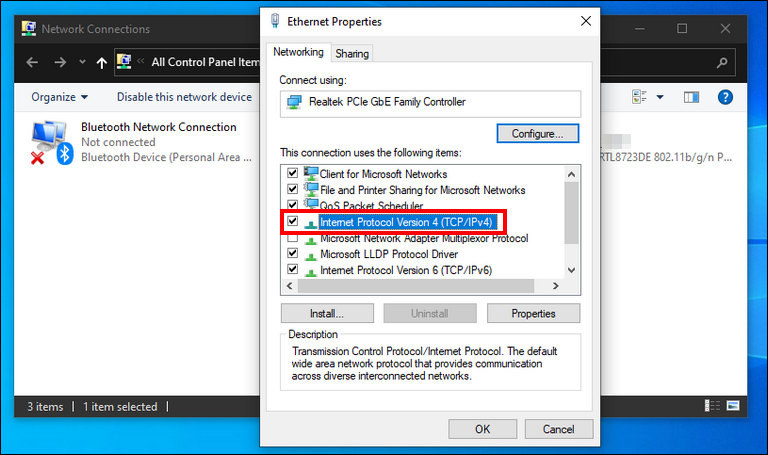 4) Now, make sure that both "Obtain an IP address automatically" and "Obtain DNS server address automatically" are selected. If not, select them and click OK to save the changes.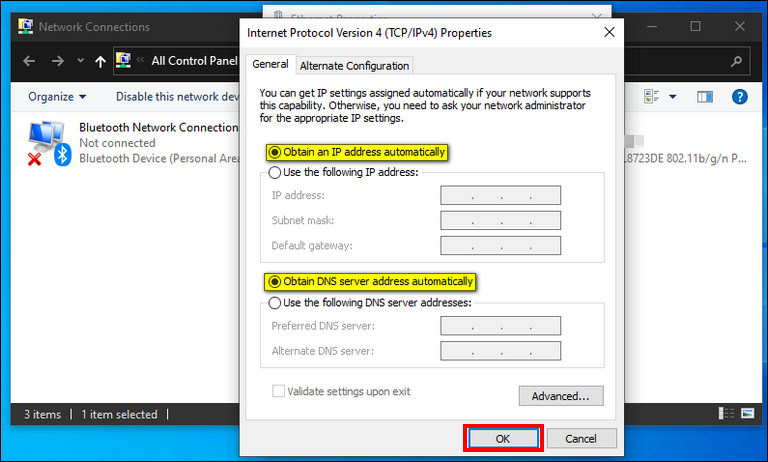 5) Finally close all windows, restart your computer, and then check if the Ethernet connection works.
If not, don't worry you still have plenty of other solutions to try.
Fix #8: Update and Reinstall the Ethernet Drivers
The Ethernet driver is the software that allows your computer to communicate with your router. If the driver is outdated or corrupted, it can prevent your computer from connecting to the Ethernet network.
Therefore, you should try updating the Ethernet driver. If that doesn't do the job, try and re-install it. Simply follow these steps:
1) Right-click the Start button and select Device Manager.

2) Expand the Network adapters option and locate your Ethernet adapter.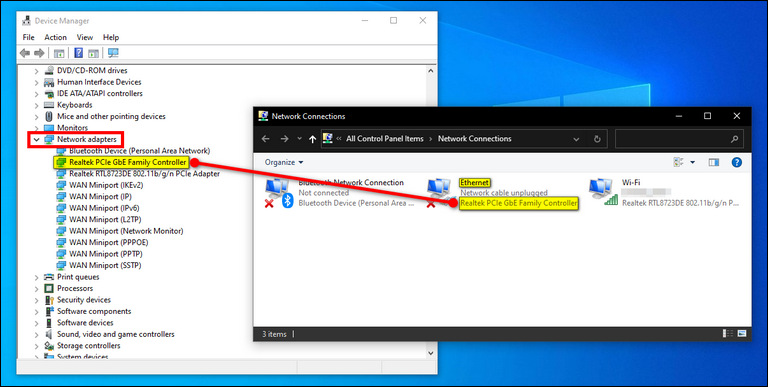 3) Right-click on your Ethernet adapter and select Update driver.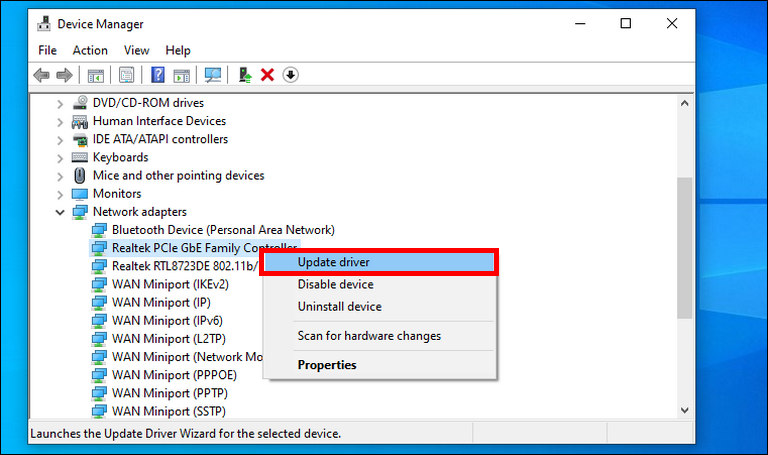 4) Choose Search automatically for drivers and follow the on-screen instructions to install the latest driver if found.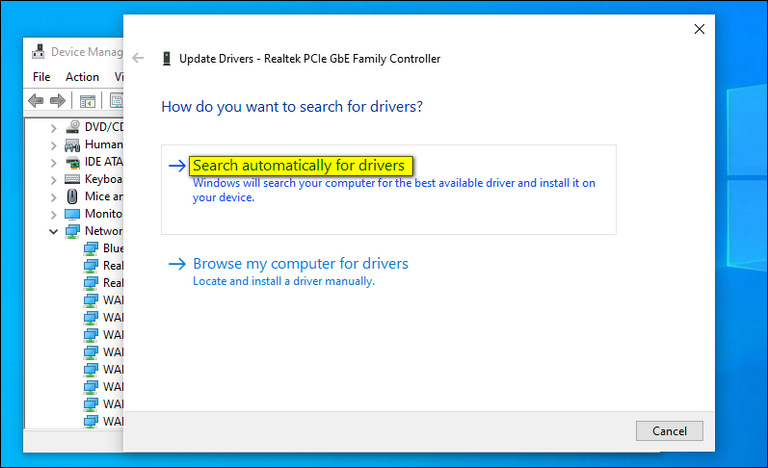 5) You can also download a driver updater tool like IObit Driver Booster to double-check and make sure you have the latest network drivers.
6) After updating the drivers, don't forget to restart your computer for the changes to take place.
If updating the Ethernet driver didn't do the job or if it was already updated, consider reinstalling it to ensure that corrupted drivers aren't the cause. Here's how to do so:
1) Navigate to Device Manager > Network adapters.
2) After expanding the Network adapters category; right-click on your Ethernet adapter and select Uninstall device.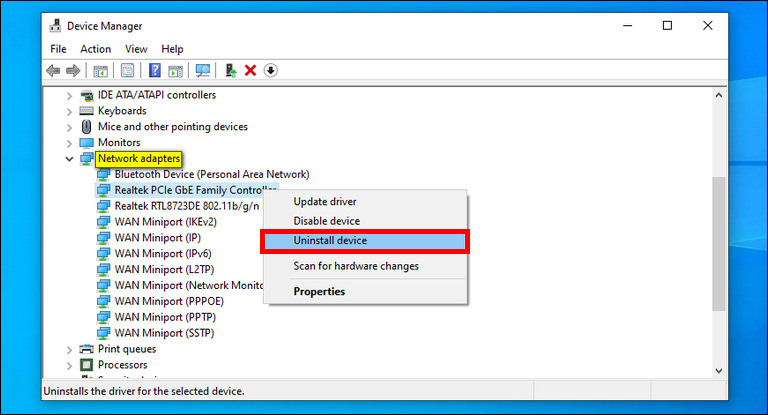 3) After the uninstallation process is finished, restart your computer and the Ethernet drivers will be installed automatically.
Fix #9: Run These Network Commands
When it comes to Windows, CMD commands provide you access to a number of advanced and powerful system utilities that are not accessible through the graphical user interface (GUI).
In this case, there are a few network commands that can help you fix common network issues easily. All you have to do is:
1) Open the Start menu and search for 'CMD'.
2) Run the Command Prompt app as administrator.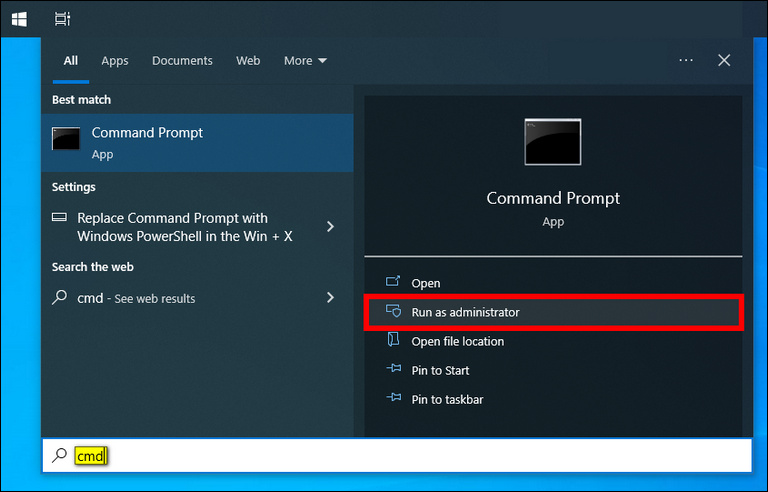 3) Now type each command separately, and don't forget to hit Enter after each one:
netsh winsock reset
netsh int ip reset
ipconfig /release
ipconfig /renew
ipconfig /flushdns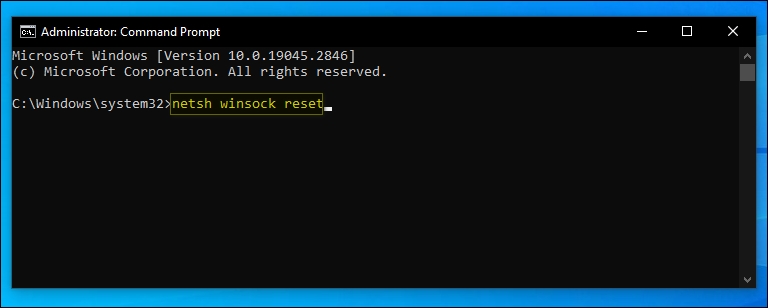 You may need to restart your computer in order to complete certain tasks.
Fix #10: Disable the Firewall and Antivirus Software
In some cases, your Ethernet connection may fail due to security software on your PC blocking or interfering with the connection for a variety of reasons; including wrong security settings, false positives, using outdated versions, and so on.
To make sure this is NOT the case, all you have to do is:
1) Temporarily disable your antivirus—or any security software installed on your computer. Just right-click the software's icon in the system tray and disable it.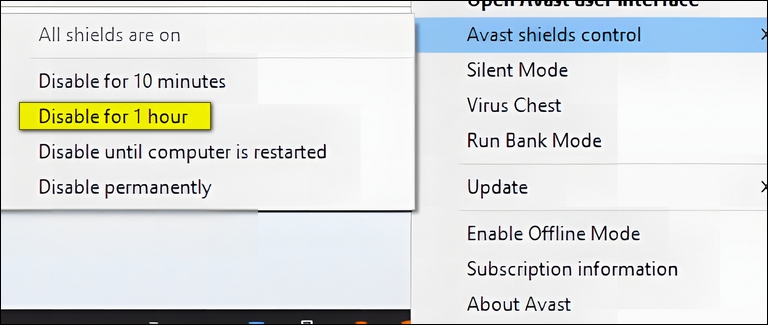 2) Now let's disable or turn off the Windows Firewall:
Navigate to Control Panel > System and Security > Windows Defender Firewall > Turn Windows Defender Firewall on or off.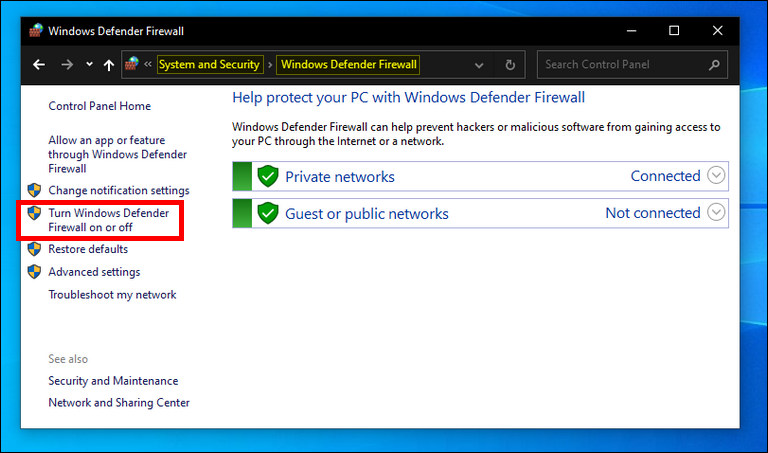 Check the "Turn off Windows Defender Firewall" box and click OK.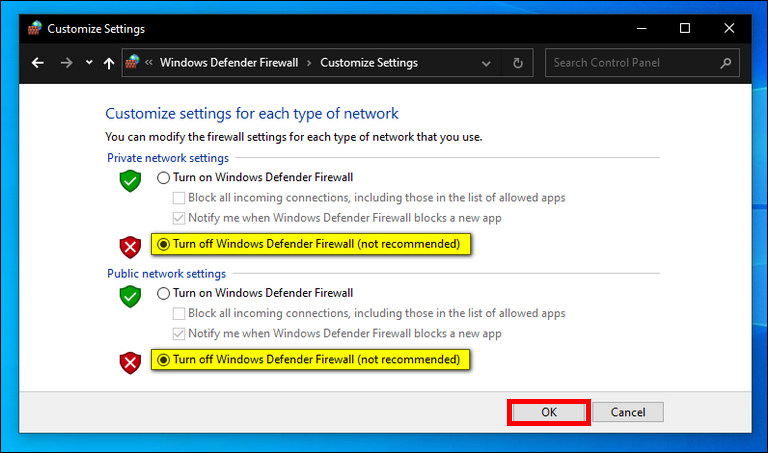 Now check if the Ethernet connection is working after disabling your antivirus and Windows Firewall.
If it does, then you know that one of them is causing the problem. Just re-enable them one by one until you locate the source.
Once you've identified the source, you can either delete it or modify its settings to allow your Ethernet connection.
Fix #11: Perform a Network Reset
If none of the suggestions above was able to fix the Ethernet problem, you must perform a network reset.
When you perform a network reset, all network adapters installed on your computer are removed and then reinstalled, and their configurations get restored to their factory settings.
To perform a network reset on your Windows machine, follow these steps:
1) Open Settings through the [Windows key] + [i] shortcut, and then navigate to Network & Internet.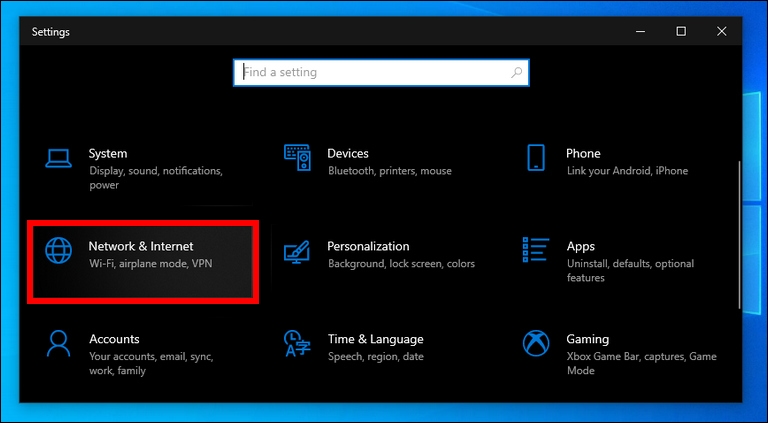 2) Scroll down and then click on the Network reset option.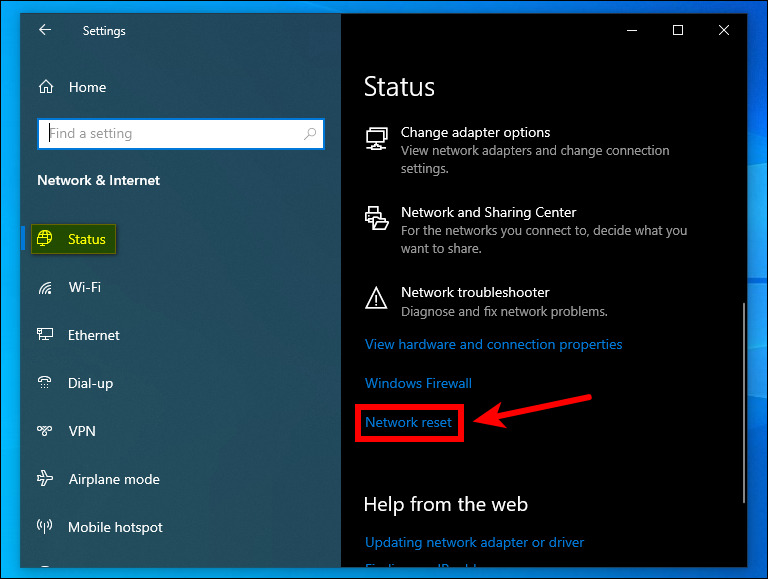 3) The Network reset window will appear, click on the Reset now button, then click Yes to confirm and start the process.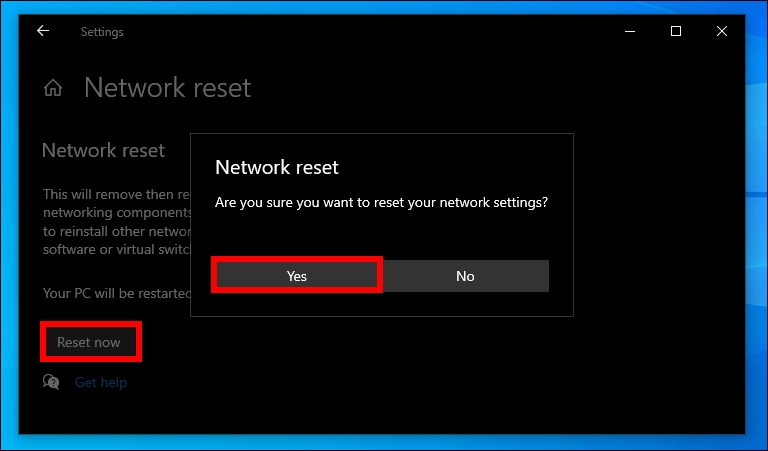 4) Now your computer will restart, just wait for it and then check if the issue is fixed.
Frequently Asked Questions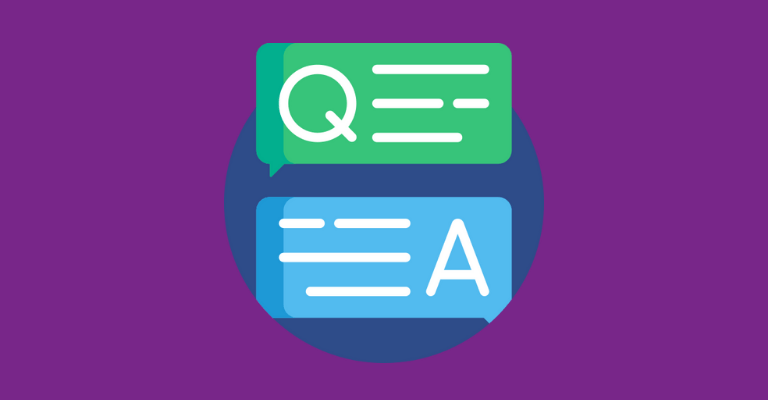 How Do I Enable Ethernet?
Press (Windows key + I) on your keyboard to access Settings, then navigate to Network & Internet > Change adapter options. Next, in the list of network connections, right-click on Ethernet and select Enable.
How Do I Update My Ethernet Driver?
Using a driver updater program like IObit Driver Booster is the best approach to update your Ethernet driver. Download the software, run a PC diagnostic, and update any out-of-date drivers, including the Ethernet driver.
Why Is There No Light on My Ethernet Port?
If there is no light on your Ethernet port, it could be due to several reasons, including a loose or disconnected Ethernet cable, a disabled Ethernet adapter on your computer, faulty or damaged Ethernet ports, an outdated or corrupt network card driver, and more.
The Bottom Line
Having wired connection issues can be very frustrating, especially if you're someone who relies on Ethernet for online gaming, streaming, etc.
These kinds of network connection problems can occur for various reasons, including faulty cables or ports, bugs & glitches, outdated or missing drivers, network settings issues, etc.
Fortunately, there're many effective fixes that you can try, including rebooting your devices, checking network settings, running Windows troubleshooters, and so on.
P.S. If you are aware of any solution that we haven't listed, please let us know in the comments section below.