If your PS4 LAN connections keep on disconnecting, don't panic. You're not alone! This issue has been troubling gamers for the past several years.
Most console gamers use LAN connection to improve internet speed, as they can't let high ping interfere with their gaming performance. However, the LAN connection sometimes doesn't work efficiently due to various factors. So, if you're facing the "PS4 LAN cable not connected" error, we've compiled a list of proven hacks you can use to fix this issue in no time.
Why Does My LAN Cable Keep Disconnecting PS4?
Every seasoned gamer experiences different problems; that's why you need an array of solutions to fix the LAN cable not connected error. This problem arises due to:
Damaged cable
Faulty Ethernet port
Updated PS4 Pro software
Top 5 Solutions for PS4 LAN Cable Not Connected
There could be a number of reasons why the LAN cable is not connected to PS4. Therefore, you must go through the tried and tested methods mentioned in the guide below, one of them will undoubtedly work for you. 
Many PS4 players have experienced this "PS4 LAN cable internet connection failed" error after updating their console firmware, while other gamers have often reported a damaged ethernet port or a faulty cable. You have to test and try an array of hacks, from reinstalling the software to changing the system IP address to replacing your DNS settings, and so on. So, without any further ado, let's get down to fixing it. 
1. Try Rebooting the Router
Restarting the router solves most of the problems regarding the console internet connection, especially the error of the LAN cable not connected to PS4. To restart your router, follow these steps:
First, unplug the power supply from your router. 
Now, wait for at least 10-20 seconds before connecting it again. 
Allow your router to restart now. 
Next, select Settings, and look for Network, and tap on "Set up the internet connection."
Choose "Use a LAN cable" and tap on the "Easy" option.
Viola! You have rebooted your router, and you should now receive a message of changed internet settings.
By my experience, I restarted the router and it really helped to reset the internet connection and reconnect the LAN cable to the PS4. So don't miss out on this step!
2. Insert the Cable 'Halfway' to the Ethernet Port
If the port of your LAN cable is damaged, then try inserting the LAN cable "halfway" to the port until you hear a click sound. It's best to stop halfway through as it enables your PS4 to detect the cable connection. 
3. Update Your PS4 DNS Settings
If your PS4 says "LAN cable not connected" or experiences continual disconnection, then it's best to change the DNS settings to fix this problem. Remember, changing your DNS to the best and fastest DNS servers, like Google or Cloudflare DNS, helps boost the net speed. 
Follow these steps to change the console DNS settings and check if it resolves the issue for you:
Click on Settings > Network > Set Up Internet Connection. 
Now choose the Use a LAN cable option and then click on Custom. 
Tap on "Automatic" in IP address settings.
Click Do Not Specify on DHCP Host Name.
Select DNS Settings, and go to Manual. 
Now type (8.8.8.8) under the Primary DNS and (8.8.4.4) in the Secondary DNS bar.
After that, select MTU Settings and opt for Automatic. 
Then tap on the "Do Not Use" in the Proxy Server option. 
This hack helps improve internet speed and resolves any issues associated with your PS4 LAN cable. If you're still experiencing the same problem, then move on to the next hack.
4. Create a Static IP Address for Your PS4
If any of the above hacks didn't resolve the LAN cable issue, try setting up the static IP address for your console. The static IPs of your router do not change when you reboot it, as these are permanent. So, you have to manually change the PS4 local IP. (This hack will not alter your public IP address). Follow the steps to create a static IP address:
Open Settings, choose Network, and then click on View Connection Status. 
Note down the Default Gateway, IP Address, and Subnet Mask from your screen and return.
Open "Set Up Internet Connection" and tap "Use a LAN Cable".
Click on Custom, and choose Manual on the following screen. 
Now type in your IP address, and remember it's not necessary to type the exact IP. You have to enter the first three digits and pick a number between 2 and 255 as your last digits. Once you type the IP, enter the Default Gateway and Subnet Mask you noted earlier. 
Select the following options: MTU: Automatic.
Proxy Server: Do Not Use. 
Now, check your internet speed and attach the LAN cable. Hopefully, your PS4 should detect the LAN cable connection.
5. Rebuild the PS4 Database
You probably don't want to lose your saved data. So, we've created this hack to fix the problem without messing up your data.
First, turn off your PS4. 
Now, press and hold the console power button until you hear 2-3 beeps. It will switch your PS4 to Safe Mode. 
Connect the PS4 controller using the USB cable and choose "Rebuild database" by pressing the 'X' button. 
Now, wait until the display finishes loading and takes you to the home screen.
Log into your account and connect a LAN cable to your PS4. The issue must be resolved by now. If any owned games are missing from the library, follow the steps below to restore them.
Open Settings, then click on Account Management. 
Select Restore Licenses and click on the "Restore" button. 
Frequently Asked Questions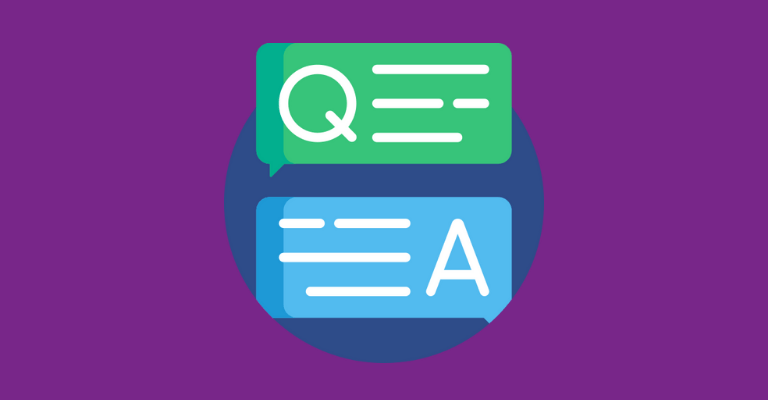 How to Connect PS4 With a LAN Cable?
Do the following to connect your PS4 with a LAN cable:
1. Attach one end of an Ethernet wire to your PS4 console and the other to your router port. 
2. Turn on the PS4 console and the router. 
3. Select Settings from the PS4 home screen. 
4. Now, choose Network > Set Up Internet Connection > Use LAN Cable > Easy. 
Why Does My PS4 LAN Cable Keep Disconnecting?
There are a few reasons why your PS4 LAN cable keeps on disconnecting, such as a loose PS4 Ethernet port, updated PS4 pro firmware, or a faulty cable. So, try connecting the cable to another ethernet port on the router or using a new cable. A loose PS4 Ethernet port can trigger this problem, so it's best to get it repaired by an authorized Sony repair center.
The Bottom Line
The PS4 LAN cable not connected error is pretty frustrating to deal with, especially when you have no choice but to rely on your Wi-Fi. Luckily for you, there are proven hacks you can use to fix this issue and go back to gaming in no time:
Restart the Router
Insert the Lan Cable Halfway to the Port
Update PS4's DNS Settings
Set Up a Static IP Address
Rebuild the PS4 Database
We hope one of these hacks works for you. Were you successful in resolving the PS4 not detecting LAN cable error? If so, let us know in the comments!