Do you own a PS4? If so, you may have experienced problems with PS4 overheating and turning it off.
Your PlayStation 4 is a gaming powerhouse, but it's not immune to the occasional hiccup. One of the most common problems PS4 owners face is an overheating console. If your PS4 is constantly overheating, it can cause permanent damage to your system and could even lead to it turning off completely.
In this post, we will show you how to stop PS4 from overheating and keep you gaming for hours on end!
Why does my PS4 keep Overheating?
Overheating is a common issue that PS4 owners experience. When a console overheats, it can cause permanent damage to your system and could even lead to it turning off completely. There could be various reasons for PS4 overheating; here are the most common ones:
The main reason your PS4 overheating is because of the amount of use it is getting. Games today are extremely resource-intensive and can cause your PS4 to overheat if you are playing them for extended periods of time.
Another reason for your PS4 overheating can be due to a buildup of dust and debris in the console. Dust can block airflow and cause your system to overheat.
If you live in a hot climate, that could also be contributing to your PS overheating. The hotter it is outside, the harder your PS has to work to keep cool, which can lead to it overheating. Sony advises that the PS4 be used in temperatures ranging from 41 to 95 degrees Fahrenheit, with a smaller range of 50 to 80 degrees preferable. If the temperature in your room is more than 80 degrees, your PS4 may overheat.
Apart from that, if your PS is placed in an enclosed area like a cabinet, that could also be the reason for overheating. As we mentioned, dust can block airflow and cause your system to overheat. So, it's important to keep your PS in a well-ventilated area.
The thermal paste on the processor may degrade over time, causing the overheating issue. Although this is unusual, this is a possibility if your PS4 is old. The most common reason for a loss of thermal paste is that it dries out or you changed it and didn't properly apply the new one.
If you haven't shut your PS4 off in a while and left it on when not in use, this will result in overheating and eventually turning off.
Finally, if you have any other devices plugged into your PS, that could also be causing it to overheat. The more devices you have plugged in, the harder your PS has to work to power them all, which can lead to overheating.
How can I tell if my PlayStation 4 is overheating?
If your PS4 makes a faint noise or feels warm to the touch, this does not indicate that it is overheating. Gaming consoles operate at relatively high temperatures because they are high-performance machines. They can run for 10 to 18 hours without overheating, depending on their overall health.
Overheating should only be a concern if the power indicator light on the top flashes red or the machine makes a lot of noise and lags. Surprisingly turning it off is also a safety feature that prevents harm from extreme heat.
You may simply assess whether the PS4 is too hot and overheated by observing one or more of the PS4 overheating symptoms listed below:
1. Sluggish Workflow
A variety of factors might cause a PS4 to slow down, but one that is sometimes neglected is overheating. Components become less effective and perform worse when they heat up causing the device to hang.
2. PS4 Freeze/Crash
Overheating is one of the most prevalent causes of the PS4 freezing or crashing. When the PS4 overheats, certain components will stop working to protect themselves from damage, resulting in a freeze or crash.
3. Random Shutdowns
If this occurs, your PS4 is said to have "hard crashed." As we indicated at the outset, CPUs are designed to shut down automatically when a temperature threshold is exceeded. To save the chip from melting, the CPU resorts to this final resort.
4. PS4 Fan is Excessively Loud
Another early symptom of overheating that can be seen in PS4 consoles is this. In order to push heat out, the fan will run at full power if there isn't enough ventilation. Many people are forced to contact a repair shop to fix or purchase a new PS4 because of the noisy whirling.
5. Errors and Glitches
The PS4 CPU will have a higher incidence of problems if it becomes too hot. As a result, expect to witness more strange console glitches and processing failures. The cursor may vanish, your sound may stutter, or clicks may not register.
6. Artifacts in Texture
As a gamer, you'll notice that a hot PS4 begins to reveal strange technical flaws that only appear in 3D surroundings. This can even happen if only one part of the PS4 is overheating (for example, if the GPU is hot but the case isn't). These artifacts can take the form of missing textures, color blocks, twisted and missing polygons, and so on.
How to Stop PS4 From Overheating?
Now that you've acquired some information about the issues plaguing your PlayStation 4, we'll show you how to fix overheating PS4.
1. Allow it to rest
Turning off your PlayStation 4 and letting it rest for a few hours is the first and most effective move you can take to fix PS4 overheating. Allow it to rest for at least one night. This will temporarily cool the interior components. Turn it on the next day and see if it overheats after a few hours.
2. Replacement of Thermal Paste
Replacing the thermal paste is one of the more severe actions you may take to keep your PS4 from overheating.
Thermal paste is a material that is applied to a processor before a fan or cooling solution is installed. It enables the most efficient heat movement inside the system.
The heat transmission between the CPU and the heat-sink becomes weaker if the thermal paste is not operating. This is why your PS4 quickly heats up. If the PS4 is continuously heating, it is time to get a thermal paste and apply it to the device.
To reapply the paste, you'll have to disassemble the system. While it is possible to do this on your own, it is always preferable to have specialists who have done this before do it for you.
3. Update PS4 and its Games
When your PS4 overheats while playing a game, it's possible that the game software is scorching the system. If the game is brand new, it's possible that something in the game code is forcing your machine to run at maximum capacity.
Check in the game's settings to see whether there is a new update available. Install it immediately away if there is one. Look for and pick the game you're currently playing from the main menu.
From the drop-down menu, select "check for updates." Allow any installation to complete before attempting to start the game. It's unlikely that your PS4 will overheat again.
It's also possible that a PS4 system update is required. When you're updating the games, it's a good idea to update the system as well.
To do so, follow these steps:
Go to the PS4's main screen and select the Settings menu.
Then choose System Software Update to see if there are any updates available.
If an update file is downloaded, select the Next button.
Next, choose the Update button.
The PS4 system software will start getting updated.
After the update is finished, restart your device.
After the restart, check the Downloads and see if the latest update is successfully installed.
4. Database Error
Corrupted files operating in the background deplete the system, causing it to overheat as a result of the processing. These files slow down the system's performance, so you should get rid of them by updating the software on a regular basis.
5. Assembly Errors
If your PlayStation 4 system has recently been opened and nothing else appears to be the cause, a simple possibility could be a poor assembly of the internal components. It's possible that you'll have to reassemble the internal components.
For proper instruction, either seek professional assistance or consult an internet course. Check that each screw is securely fastened and that the system is completely closed.
6. Brushing out the dust
If you haven't cleaned your PlayStation 4 in a while, now is a good time to do so because dust retains heat and elevates the PS4's internal temperature. You may need to open it to completely clean the inside components, which is not recommended. Opening your PS4 will void your warranty, especially if it is still under warranty. You should take the PlayStation 4 to an expert in this scenario.
If the warranty on your PlayStation 4 has expired and you have limited technical skills, you can open it up and clean it with canned air or a cool air blow.
Frequently Asked Questions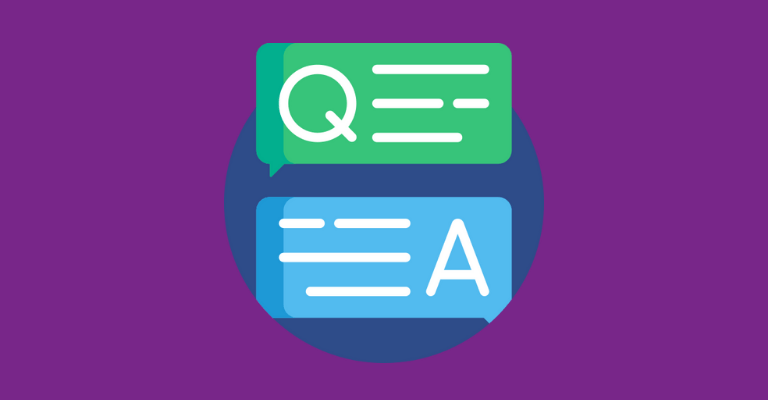 How to Fix it When Your PS4 Is Overheating?
Your PS may overheat for a variety of reasons. To fix it, you can try updating the software, cleaning the system, or reassembling the internal components.
What Causes PS4 Overheating?
There are a few reasons that may cause your PS to overheat, including dust accumulation, outdated software, or assembly errors.
How much does it cost to fix an overheating PS4?
If your PS is still under warranty, you can get it fixed for free. You may have to pay for the repairs if the warranty has expired. The cost will depend on the extent of the damage.
Summing Up
It's clear that there are a number of ways to Stop PS4 from overheating. If one method doesn't work, you can always try another. It's important to be proactive and address the issue before it becomes a bigger problem.
Dust accumulation, outdated software, and assembly errors are just some of the reasons why your PS4 might overheat. Following the steps above, you can keep your PS four in top condition for years to come.