Why should my business be on Instagram, you may be asking? What else is there since I have a Facebook profile and a Twitter account? In fact, a study by Social Media Week found that 76% of US consumers prefer using their phones to PCs when looking for information about new products, and this percentage climbs to 90% among millennials! This means that if you want people to find your business or product online, you need to interact with your audience on Instagram as frequently as you can. Fortunately, there are several methods for businesses to use Instagram successfully without having to invest thousands of dollars in staff.
Why Should Your Company Be on Instagram?
Instagram is a fantastic platform for connecting with customers, increasing brand recognition, and advertising goods and services.
Instagram may be used to showcase your work and entice users to follow you there.
Teenagers and young adults who are looking for new companies and products to try out in their daily lives frequently use Instagram. When deciding where to spend their money or time online, they rely on recommendations from others.
Who Is Your Target Audience?
Who are the individuals who will be drawn to what you have to offer? What do they enjoy, and where do they go online to hang out? How can you communicate with them in a way that is both pertinent to your company and compelling enough for them to act (like make a purchase)?
Providing answers to these questions is the first step in setting up an Instagram account. You must be aware of who will probably post on this platform, how frequently they post, and whether other influencers target the same audience as you do so. Further actions like logo design or copywriting styles that can give a more customized feel while maintaining consistency will be guided by this information.
What Is Your Brand Style?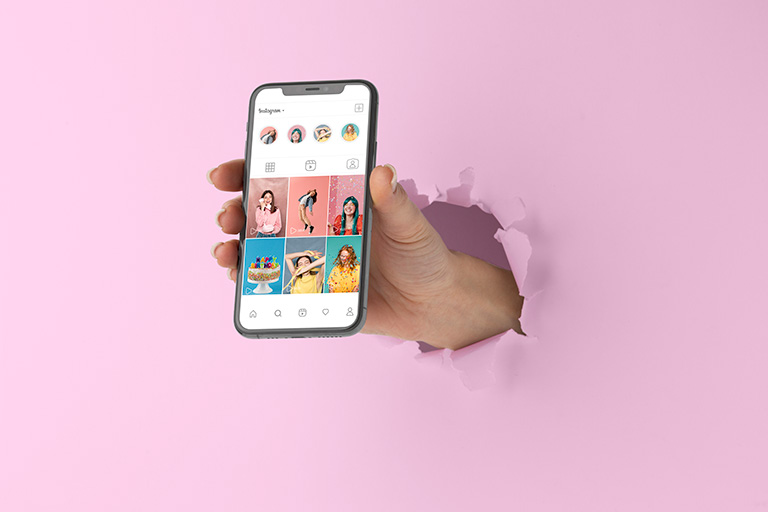 The way you communicate with your customers is known as brand style, and it is frequently influenced by the name of the business. What impression do you want to make? What personality do you hope to convey? What kind of person will someone think they are if they see a branded product in their house or workplace?
Choosing a suitable name for your business is the first step in developing your brand style. This may seem like a no-brainer, but it's crucial not only because it establishes expectations for others when they interact with your brand on social media (more on this later), but also because choosing your name appropriately can help other people or businesses understand what kind of business you run. Word-of-mouth referrals from previous users who have been happy with their services or products over time, as well as some kind of endorsement from another party within the same industry ecosystem.
Is Your Account Public or Private?
Some people might find this question to be perplexing. So let's go through everything step by step and begin with the most crucial consideration: how do you decide between a private account and a public one?
Private accounts are for individuals and businesses who want to keep their content private, such as when they don't want it posted on social media or shared with the public. They're useful for readers who only want certain posts to be visible to their friends or followers and not necessarily to everyone on Facebook.
For brands who want everything about themselves—including what they post on Instagram—to be publicly available so that everyone can see it! Public accounts are fantastic! There is another source to open your Instagram account on WiX rather than WordPress. So, it is essential to check the Wix pricing plan and choose the one which suits your business niche for better marketing of your business. Additionally, it's helpful if someone has a private account so that only their friends can see what they post.
In this way, everyone can stay updated on interesting posts without having to regularly check someone's profile page just because they are acquainted with them personally through other relationships, such as part-time employment, etc.
How Often Should You Post?
Generally speaking, you should post at least once every day. This will offer potential followers an opportunity to browse around your account and get to know it before deciding to follow you. If you can, post more than once a day, for instance, make sure to post an update on Fridays and Mondays so that people can see what happened over the weekend and, respectively, during their time off from work.
The main objective of this step is to increase engagement rather than just gain followers. If you post frequently enough (at least three times per week), people are more likely to comment on and share content that features new pictures from recent travels or upcoming events like weddings, etc.
What Should You Post About?
You should consider what form of material best represents your business and specialty when you start to post more frequently. For instance, it makes sense for a fitness company that specialised in protein smoothies to publish pictures of their products or customers utilizing them.
Here are several solutions that may be helpful if your Instagram account is experiencing this:
Make sure the pictures are well-lit and of high quality so they will appear amazing on Instagram (and possibly other social media platforms).
Remember to include captions! They are crucial because they allow for the telling of stories solely through words and provide users with context. Plus, you can take an idea from different tools for a good post.
Where Do You Find Inspiration for Posts?
The following locations can serve as your source of Instagram post ideas for your company:
View competing businesses on Instagram. There are many different kinds of accounts, so it's crucial to look at what and how others are doing it. You might want to think about imitating some of the strategies used by accounts that have more followers and interaction than yours.
Look at the Instagram feed for your own company. Do you have any idea which features people find appealing? You already know what appeals to your audience. Does something require modification? These inquiries should enable you to learn more about how well each post reaches its intended audience, which will help you make better decisions about what to post here in the future.
How Can You Build a Community?
Employ hashtags. You can identify others who share your interests by searching for them using hashtags, which are used to group accounts together. Additionally, they're fantastic for locating potential customers who might be intrigued by your company or its goods.
Use appropriate keywords. When creating an Instagram account, keywords are crucial because they make it easier for users to find your account on search engines like Google or Bing, which appear first when someone types "Instagram" into their browser bar at home, work, etc. Do you want prospective followers to see "#diet#weightloss#slimmingworld" instead of something more pertinent like "#foodie"?
Be active on other accounts! Try posting content that links back to theirs if at all possible (and if there aren't too many competitors). This will demonstrate the value that could be gained from both accounts if they were connected rather than competing in the same niche market, such as between fitness-related content creation and foodie-style videos about making specific dishes from around the world.
Conclusion
You now understand how to create an Instagram account, what to put on it, and how it may benefit your company. You might be debating whether you require a specialized group of individuals or whether you can get by without them. If so, we advise researching the most well-liked social media management tools, such as Sprout Social or HootSuite. They provide a variety of tools that let you manage every facet of your business's social media presence simultaneously from one location.