Privacy and data security have become crucial subjects for businesses today. Due to a growing trend of new work-from-home policies, companies are worried about their vital resources that can be accessed at any time or location. According to Statista, almost 30% of the workforce around the world shifted from physical working environments to remote working in 2020.
The changes in working conditions occurred after the emergence of the Covid19 pandemic. The unexpected situation forces businesses to adopt cloud-based technologies so that every employee can easily access the company's resources at any place.
Due to cloud-based infrastructure, companies become vulnerable too in handling their data online, especially in remote working conditions. Therefore, having a VPN to protect the data and digital landscape of the organization is crucial.
What is a Virtual Private Network?
Virtual Private Network is a data protection tool that helps individuals or companies to safeguard their digital resources from malicious attacks. VPN creates a private and secure remote connection between the website and the user.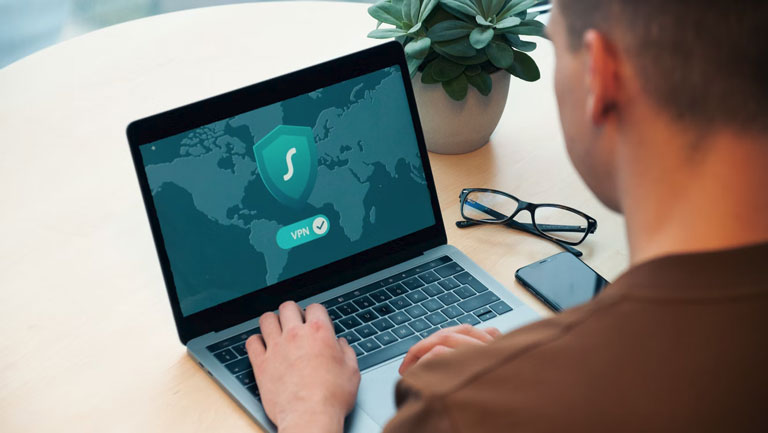 VPN can secure your digital network by establishing an encrypted connection between the employees and the network in the business world. In simple words, VPN acts like a secure tunnel that allows its users to safely access the company's network from any place in the world.
Multiple VPNs are available in the market that provides their services, while NordLayer is the ultimate solution for your business' remote access problems. It allows you to neutralize risks, protect the company's crucial data, and pave the way for secure remote work.
5 Reasons Why Your Business Needs VPN
As identified earlier, businesses today have become the epitome of modern facilities and systems. They are now required to adopt cloud-based solutions and remote working environments to facilitate their employees. Therefore, the need for security and privacy became crucial for the company's existence.
To fulfill the security requirement, organizations must have an effective VPN to protect their network from cyber threats. Few VPNs like SurfShark provide unlimited device support which is very much required in any business. We will look into the matter and discuss below the five reasons that are crucial to having a VPN for your business:
1. VPN can protect your internal traffic
The virtual private network can take security measures for your business, which can reduce malware attacks and cyber threats. VPN protects your internal traffic by providing an anonymous facility to your network. It will turn your network invisible to all those people that don't have access to your resources.
VPN ensures that what you will do on your company's website remains invisible to all non-authorized people. It is a powerful feature that can secure your internal traffic from risky outsiders.
Securing your internal traffic is important as many of your employees in their remote working capacity will use the company's data continuously, which can open a space for malicious attacks. Therefore, advising your employees to use a VPN before accessing a company's files and documents can increase your chances of survival from cyber threats.
2. VPN can become a tunnel for your work network
Another important factor can encourage you to use a VPN for your business. Sometimes, you have to do work from home apart from physical work in the office. These remote working conditions make you use the company's data from your own internet at home, which is a riskier factor in terms of data security. Thus, you need a safeguarding tool that can completely help you out in the whole process.
VPN is a great choice for establishing a private and secure tunnel between your server and the company's network. If you don't get access through your email or other credentials, then VPN can assist you in this matter. So, a virtual private network is a crucial data security and handling tool that nullifies any kinds of risks.
3. VPN enables you to the safe data transfer
Transferring data from one place to another is the key function of the organization. Businesses often perform this function to achieve a smooth flow of operations. So, whenever you need to transfer your crucial data to your employees or other organizations, then VPN is a perfect tool to achieve this goal.
VPN ensures that whatever you transfer online will stay hidden from all snooping characters. Due to its encryption pathway, only the sender and the receiver will be able to see the data. Thus, you can secure your trade secrets and other business agreements by using a VPN.
4. VPN ensures the security of your clients
Making your clients satisfied is the ultimate goal of your business. You will do anything to ensure clients do not put complaints and negative feedback about your business. This thing is also important when you are dealing with your clients online.
Securing your client's identity and keeping intact their anonymity help you get positive feedback. No one should access your clients' details except your businesses. Thus, VPN not only provides security to your business but also to your clients. This facility also enables your clients to contact you in a safe environment. Moreover, keeping intact the clients' trust is also important for the businesses.
5. VPN helps you achieve geo-independence
The fifth reason that encourages you to use the VPN for the business is the geo-independence. As the world is becoming an interconnected mesh, companies have started to operate in different parts of the world. To become successful, you should operate in foreign countries.
There could be multiple complexities when operating in a foreign country. For example, China has imposed many internet-related restrictions which would not allow businesses to get required traffic online. In this situation, VPN can help you out by giving secure access to the internet as well as bypassing all online restrictions.
Conclusion
Due to every growing need for data security, businesses around the world must use an effective tool like VPN to secure their digital networks. Remote working is going to stay for a long time, you need to equip your organization with the right tools to maintain the security and integrity of your remote resources.