Pokemon Go is an augmented reality (AR) game that depends on the GPS to work properly. Whenever you have a problem with your device's GPS, you'll get some sort of alerts and errors. "Pokemon GO failed to detect location" is one such alert.
Many gamers face this error when enabling their mock location or adding a joystick to their device. If you're wondering how to resolve this, then we have got you covered.
Why Does Pokemon GO Fail to Detect a Location?
If you are facing a Pokemon GO failed to detect location 12 error, then the most common reason for this is the enabled mock location setting on your smartphone.
Another reason could be the inability of your smartphone to receive proper GPS signals.
If Find My iPhone or Find My device (Android) options are enabled, you'll also see this alert. Enabling these options restricts Pokemon GO from using your device's GPS.
Sometimes, using an outdated game version might result in that error.
Using unstable or unreliable GPS spoofing software may cause the game to detect your location.
How to Fix Pokemon GO's Failed to Detect Location Error
1. Check Your Device's Signal Strength
The signal strength of Wi-Fi or mobile data can get weak at times. Therefore, you must have a stable internet connection to fix Pokemon GO failed to detect location errors.
Sometimes, a full signal bar (strong network) does not provide a reliable internet connection. So, if you're facing any network issues, try changing your location or switching your network, and see if it helps.
2. Check the GPS Location Service
Many smartphones come with a disabled location accuracy option for GPS. It may be the reason why Pokemon GO failed to detect location on your smartphone. You can follow these steps to check your location accuracy settings:
Open the Settings on your device.
Scroll down and search for the "location" option.
Now, give access to the location and if it is already enabled, move to the next step.
Select the 'location mode' option and tap on "High Accuracy" in that section.
If you don't see the high accuracy option, go to Google location accuracy in that section, and enable "Improve Location Accuracy" on the screen.
Toggling Location access on and off and then on again helped me personally.
3. Disable the Mock Location
Enabled mock location is one key reason preventing you from playing your favorite game. You can follow these steps to disable the mock location and fix the Pokemon GO failed to detect location 12 error:
Open Settings on your smartphone.
Scroll down and select the "About Phone" option.
Tap 7 times on the build number of your device.
Now, you'll see a 'You are now a developer' message on your screen.
Go to the Developer options. If you don't find this option, search for it in the search bar of the device settings window.
Now, look for "Select mock location app" or "Allow mock locations" and check if the option is disabled or not. If not, then disable it.
Reboot or restart your smartphone by pressing the power button.
Once your device restarts, open the game and see if it works or not.
If you want to spoof your location, you must try the following methods.
4. Connecting Spoofing Software to Your Game
This hack will help you connect your spoof software like Fake GPS with Pokemon GO:
Go to settings.
Navigate to the developer options.
Select the option that says "Selection mock location" or "Allow mock location".
Here, select your spoofing software and tap the Enable option.
Now, you'll be able to play without having the Pokemon GO failed to detect location 12 error.
5. Disable the 'Find My Device' Option
If you're using spoofing software, you may not want your device to trace your current location. It will result in a failed location error. Follow these steps to disable these features:
On iPhone
Go to the settings menu.
Select your name and tap on the Find My option.
Click on "Find My iPhone" to disable it.
Now, confirm by entering your password.
On Android
Go to settings.
Scroll down and search for security.
Open Find My Device.
Disable the Find My Device option.
6. Restart Your Smartphone
It may sound weird, but when you're dealing with Pokemon GO failed to detect location 12 error, you can always count on this one. First, shut down your device and turn it back on after 20-30 seconds. It clears the short-term data cache files that may interfere with your game's ability to work properly.
7. Using Expert Mode
If you're using mock apps, you need to enable the expert mode on those apps. However, many gamers confirmed that this easy solution worked for them, so give it a try.
8. Switching to Google Maps
The trick is for those users who don't use any spoofing software. First, open Google Maps, and then Pokemon GO. When you see the location error in the game, switch to Google Maps and then back to your game. It allows the game to fix errors while detecting your actual location.
9. Updating the Pokemon Go Application
Location errors can occur due to incompatibility between Pokemon Go and spoofing software. So, all you need to do is to visit the Play Store (Android) or App Store (iPhone) and update or reinstall the current app.
Make sure you remember your login credentials before deleting the game.
Frequently Asked Questions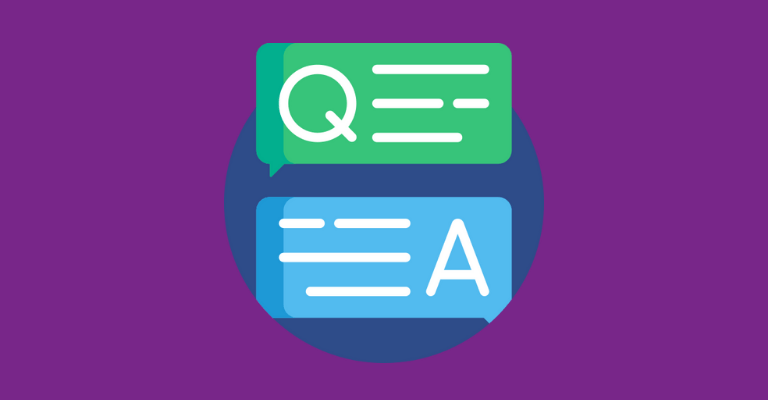 What Prevents You From Detecting Location In Pokemon GO?
We all know that the game is not available worldwide, which means users need to hide their actual location to play the game. Unfortunately, using various software like VPNs or fake GPS sometimes results in location detection errors. Common reasons include poor Wi-Fi or cellular data strength and enabled mock locations. To fix the issue, you can use a series of tools like a GPS spoofing app, VPN, and a mock location masking schedule.
How Do I Fix Failed To Detect The Location 12 Pokemon GO While Spoofing?
1. To fix this error, go to settings, then apps, and tap on "Pokemon GO".
2. Click on clear cache and data, and then tap on force stop.
3. Go back to settings and search for developer mode.
4. Look for the Mock Location option and turn it on. Make sure the Mock Locations tab shows your spoofing software.
5. Now, restart your smartphone and play the game to see if it works.
Does Fake GPS Still Work With Pokemon GO?
Yes, Fake GPS works with Pokemon GO. All you need to do is enable the Fake GPS option under the Mock Location tab. If you don't do this, then you'll definitely see the failed to detect location error.
Conclusion
If you're experiencing Pokemon GO's failed to detect location 12 error, don't panic. You can try these proven hacks to get things back up and running.
Check Your Device Signal Strength
Check the GPS Location Service
Disable the Mock Location
Connecting Spoofing Software to Your Game
Disable the 'Find My Device' Option
On iPhone
On Android
Restart Your Smartphone
Use Expert Mode
Switch to Google Maps
Update the Pokemon GO Application
Hopefully, one of these hacks worked for you. Were you able to fix the Pokemon GO location detection error? If so, let me know in the comments below!