Does your PS5 keep on hanging after the PS logo when you turn it on? Are you still experiencing the black screen issue after rebooting your PS5? Don't panic. You are not alone.
The PS5 black screen error is quite a common problem nowadays, as players face this issue when starting any game or turning on their console. However, we've compiled a list of quick fixes you can try to fix PS5 black screen errors in no time.
Top 7 Ways to Fix PS5 Black Screen After Logo Error
Try these quick troubleshooting hacks to fix ps5 black screen errors on your TV.
1. Shut Down the PS5 and Remove the External Drive
After hours of searching for a quick fix to resolve the PS5 black screen error, most gamers reported that removing all external drives attached to their TV and PS5 while shutting them down solved the issue for them. So, to do that, follow the steps below:
Press and hold the power button on your PS5 for a couple of seconds until you hear two beeps.
Now, disconnect all devices and drives, i.e., controllers, headphones, or external hard drives, and wait for 45 seconds. 
Switch on the PS5 and run your game to check if your console is still stuck on the black screen. 
Try doing the same with your TV and removing all cables. If this issue persists, move on to the following method. 
2. Adjust Resolution Settings in Safe Mode
If your PS5 turns on but the screen is black, then there is a high chance that your current display is not compatible with your PS5 resolution settings. You can discover this issue by connecting your console with another TV or display. If you don't see a blank screen on another display or TV, your console resolution settings are incompatible with your current TV. 
To fix this problem, you need to configure the display settings on your console to adjust them according to your TV. Do the following:
Shut down your console by pressing the power button for 8–11 seconds or until you hear two beeps. 
Use a USB cable to connect the PS5 controller to your console. 
Now, turn on your console and hit the PlayStation button to enter the safe mode.
Hover over the "change video output" menu and tap X on the "change resolution" option. 
Your PS5 will restart while confirming the changes. 
The console will choose a resolution that is compatible with your display. Just tap X, and the PS5 will choose the highest supported resolution. 
3. Disable Deep Color Temp and HDR
If you're still facing the black screen issue after your PS5 boots up, there is a high chance that you have configured some additional settings. So, try disabling Deep Color Temp and HDR settings on your PS5. 
Open Settings and choose the "Screen and Video" option. 
Disable all enabled options, like Deep Color Temp and 4K HDR. 
Many gamers have reported that these small changes and tweaks in the console's settings fix the issue for them. If this method doesn't solve the issue for you, try the next one. 
4. Set Up HDCP Settings
HDCP (High Bandwidth Digital Content Protection) is a technology that protects digital content from unauthorized practices, such as software piracy. Most manufacturers use this technology on DVI, TV, HDMI, Display Port, and so on to prevent piracy of their online data. So, if your display or TV is incompatible with HDCP, your console won't render video signals, resulting in a blank screen error. 
It's recommended to disable HDCP settings on your console to make it compatible with your display or TV. Do the following:
Navigate through the options and select the "Settings" option on your PS5. 
Now, choose the HDMI settings to see more options. 
Before restarting your PS5, make sure you disable the HDCP option. 
See if the PS5 black screen issue has been fixed.
If it doesn't, enable HDCP and choose the HDCP mode in the HDMI settings.
Configure the HDCP settings to 1.4. 
Now, change the display's resolution to 2016p, 1080p, 1080i, or 720p, as PS5 is compatible with these resolutions only. 
Experiment with different resolution and HDCP settings; hopefully, you won't experience the error anymore. 
5. Use a New HDMI Cable
A faulty HDMI cable will keep you from booting your console into safe mode. Therefore, you might end up experiencing the black screen of death error on your PS5. So, check the HDMI cable for physical damage and connect it to another device, like a laptop or desktop. If your HDMI cable is damaged or not working properly, invest in a new one. It's best to buy a 2.1 HDMI cable as it's capable of rendering 4K video at 120 FPS. 
6. Try Resetting Your PS5
Resetting your PS5 is another way to resolve the PS5 black screen error. Below, we've shared the steps to reset your PS5 while preventing any loss of your gaming data.
Hold the power button on your console until it beeps twice. 
Now, connect your PS5 controller via USB and hit the PlayStation button to enter safe mode. 
Scroll down to choose "Reset PS5" and wait until the process is completed. 
Once you reset the PS5, restart it as you normally would and see if the PS5 black screen error still exists. 
7. Plug your Console Into Another TV or Laptop
Considering it's not the TV's fault, you can try plugging your console into another display or TV and see if it resolves the issue. However, if the PS5 black screen persists, then consider contacting PlayStation customer support to discuss this issue. 
Frequently Asked Questions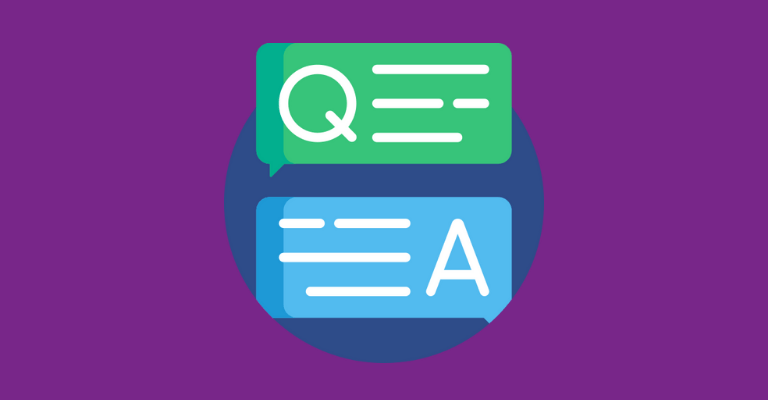 What Causes PS5 Black Screen?
If your PS5 is stuck on the black screen, there could be multiple reasons causing this error to appear on your TV:
1. Your PS5's resolution settings are not compatible with your monitor or TV. 
2. Your TV or monitor is incompatible with HDCP, causing a visual disruption on the screen. 
3. The HDMI port on your monitor or PS5 is broken or dirty. 
4. You are either using a faulty cable or a damaged HDMI cable. 
5. Your PS5 may experience a temporary software glitch. 
How to Fix Ps5 Black Screen After Logo?
To fix the black screen after the PS logo, there are hacks you can use and try to troubleshoot both the TV and console to resolve this issue in no time. It includes hacks like checking HDMI ports and cables, changing console resolution, adjusting HDCP settings, resetting your PS5, etc. If any of these hacks do not resolve the black screen issue with your PS5, then consider talking to PlayStation's customer support and finding a solution. 
The Bottom Line
If you are facing the PS5 black screen of death, don't worry. There are tried and tested solutions you can try before resorting to taking it to a Sony repair center:
Turn off the PS5 and disconnect all external drives.
Adjust resolution settings in Safe mode
Disable deep color temp and HDR
Set up HDCP settings
Use a new HDMI cable
Try resetting your PS5
Plug your console into another TV or laptop
We hope this guide has helped you fix your TV's ps5 black screen error. If your PS5 or TV's HDMI port is broken, contact a technician to get it repaired for you. Also, if you were able to solve the Black Light of Death on PS5 using this guide, please share your experience in the comments below!