For years, Semrush has been the go-to option of digital marketers for all things online marketers. It really is an excellent choice, indeed.
The platform offers a number of options, including but not limited to SEO, social media, content marketing, market research, advertising, and custom agency solutions. Despite the variety of options that you have on the table, Semrush does not require expert-level knowledge, either. So, even if you are completely new to the digital marketing scene, you can benefit from the Semrush suite.
Regardless, it does not mean that Semrush is the perfect solution for everyone. There are a few reasons to look for a Semrush alternative.
Why Look for Semrush Alternatives?
You may already have decided to go with Semrush for your complete digital marketing needs. However, you must not make a hasty decision. Instead, you have to consider what the competitors offer before deciding to purchase the SaaS suite.
The pricing plans of Semrush start at a whopping $119.95 per month (lower if you pay annually). For beginners who do not have a huge budget, this amount may seem quite hectic. To make things even more difficult, the basic version accommodates a limited number of projects and tracking features.
The basic plan lacks a few important features as well. For instance, you cannot access historical data, content marketing platform, voice metric access, or API access. Nor can you integrate Semrush with Google Data Studio.
Even if you can upgrade, Semrush may seem a little confusing at first. Sometimes, you need a more focused and precise solution for digital marketing. For instance, you may be looking for a Semrush alternative with a better focus on content marketing.
Semrush does not offer a free plan, per se. It means you must be ready to pay a considerably huge amount even if you are looking for the basic set of features. On the other hand, you can find a lot of free alternatives to Semrush.
If you can relate to any of the scenarios mentioned above, you should check our list of the 12 free and paid Semrush alternative solutions out there. We have selected these solutions based on a few factors, such as their popularity, credibility, pricing structure, and features.
12 Free and Paid Semrush Alternatives Every Marketer Needs to Try
Pricing: Paid; Starts at $99 per month
A direct competitor of Semrush, Ahrefs is a comprehensive SEO platform for digital marketers. In addition to the standard keyword tracking features, Ahrefs offers support for additional search engines like Amazon and YouTube. It means you can use Ahrefs for an all-in-one SEO and marketing campaign. Like Semrush, there is no requirement for advanced knowledge. Everything is displayed using a simple UI design.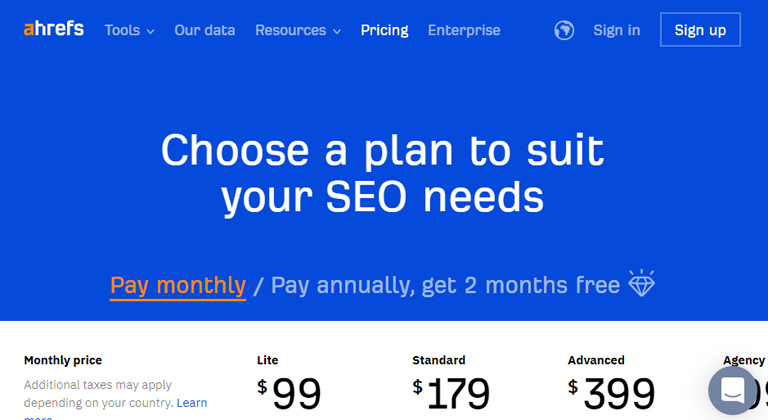 You would love to have the nifty browser extensions for Firefox and Chrome. So, you can get information such as PPC cost and search volume on the SERP pages themselves.
There are a couple of disadvantages, though. For instance, like Semrush, Ahrefs also offers a limited plan for beginners. You have to pay extra if you want to engage in additional projects. Reports also say that Ahrefs' web traffic data is not as accurate as Semrush. Similarly, the lack of integration with Google Analytics and the absence of a disavow tool is a big problem.
Pricing: Paid; Starts at $29 per month
GrowthBar is another impressive alternative to Semrush, especially if you do not want to spend a lot. Unlike Semrush, though, GrowthBar has been designed with a specific point of focus: growth. So, if you have a blog or affiliate project, GrowthBar will help you create content that ranks well. Due to the same reason, there is more focus on AI-based content generation.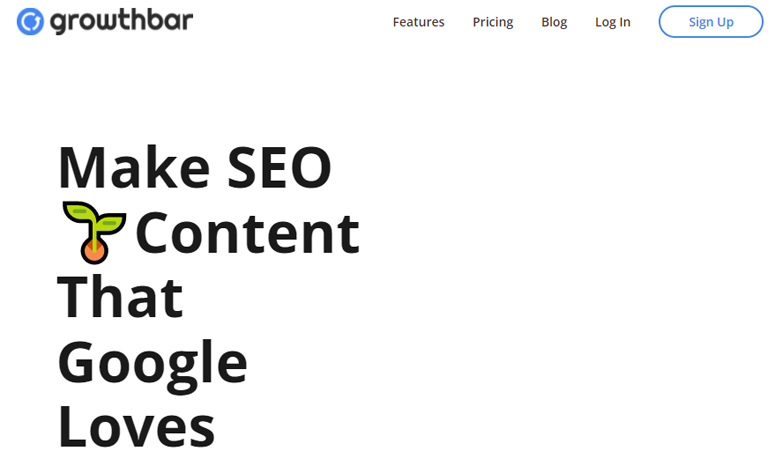 It does not mean that GrowthBar has completely abandoned the keyword research scene. You can use the platform to track keyword rankings and get impressive suggestions. There is also an option for backlinks.
Because of the different focus, the accuracy of web traffic data on GrowthBar is contested. Similarly, you do not have access to SERP-based analytics options. In fact, if you want to do in-depth data analytics, you may have to look elsewhere. It would also be great if GrowthBar could improve the support sector, as the current wait times are high.
Pricing: Paid; Starts at $99 per month
Moz is another authority website when it comes to keyword tracking, SEO analytics, and marketing. It has been active in the industry and offers options for content marketing, analytics, and backlinks management. In the Keyword Research section, you can get millions of suggestions, especially long-tail ones. The SEO Audit feature makes a lot of sense as well.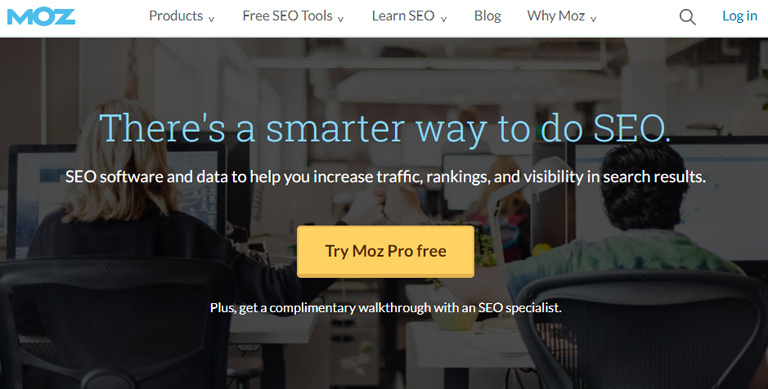 Because Moz has been a credible name, you can trust its results for Domain Analysis and Link Exploring. You can use these features to understand how well a particular website performs.
Compared to Semrush, though, Moz may take more time to get data reports. We also noticed the lack of a few features like site speed and backlink database. You may need something better if you are into in-depth competitor analysis. It is also true that Moz does not offer as many paid features as you would find in a paid plan from Semrush.
Pricing: Paid; Starts at $55 per month
Serpstat is another SERP-based all-in-one SEO platform for marketers and bloggers. Trusted by companies like Samsung, Uber, Deloitte, and Philips, Serpstat has been on the top recommendation list for an extended period. You can count on its growth hacking tools for not only keyword analysis and SEO but also PPC and content marketing.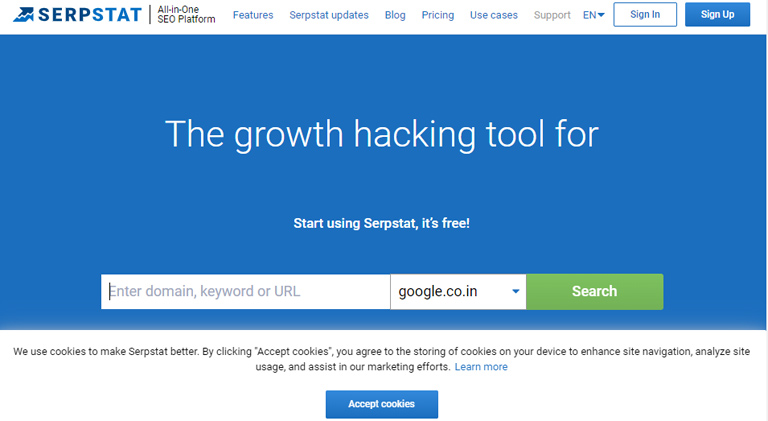 Compared to Semrush, Serpstat gives you access to an impressive variety of data sources. This platform has all it takes to manage your entire digital marketing catalog.
Serpstat is not perfect, though. First of all, the platform does not offer options for backlink monitoring or basic social media tracking options. There are also some inaccuracies with the keyword difficulty tool. You may also face some issues due to the limited keyword database. In the end, even though you have a content marketing section, Serpstat does not help you write content that ranks.
Pricing: Free
If you need a truly free alternative to Semrush, you should check out the Google Keyword Planner. It does a great job of showing you the right keywords and the basic information. For instance, you can find the level of historical competition data and give you accumulated SEO campaign ideas. Because it is from Google, it offers super-accurate data for PPC, CTR, and CTC.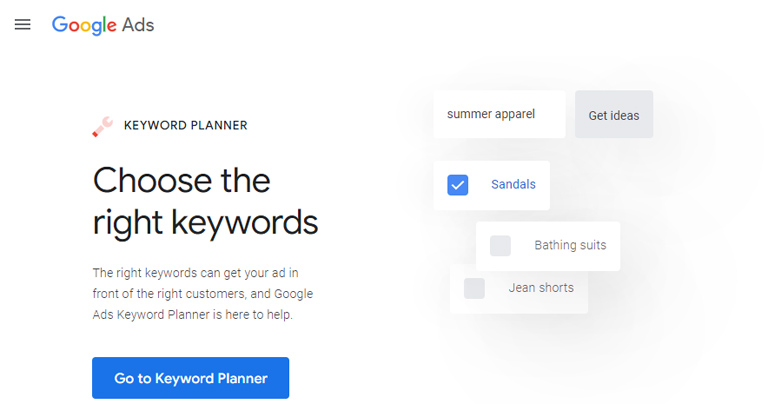 You can also benefit from the data prediction algorithms from Google. The keyword performance prediction is a time-saver for most people, regardless of the niche.
At the end of the day, though, Google Keyword Planner is basic. It does not give you personalized suggestions for SEO or marketing optimization. You may also need time to understand what the numbers mean in real life. If you are okay with these aspects, you can consider what Google Keyword Planner puts on the table. It works fine with other Google products, though.
CognitiveSEO packs a number of features that claim to increase your site traffic. Because the focus is on web traffic optimization, the options are available accordingly. For instance, you can access the Site Audit as well as Content Optimization modules with ease. The platform does an impressive job of analyzing rankings and penalties.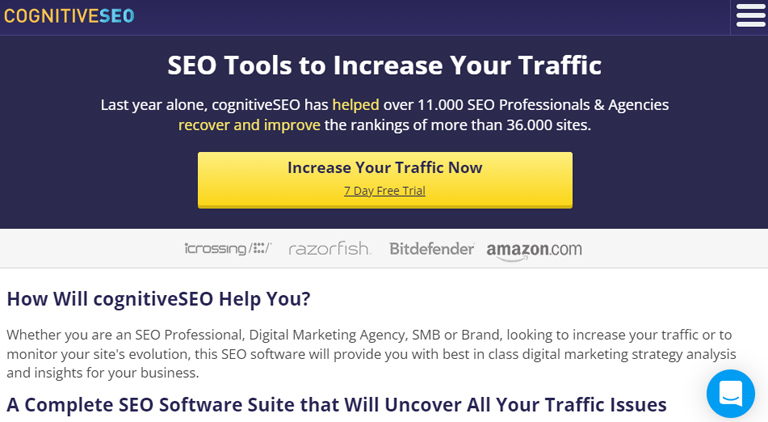 Nevertheless, CognitiveSEO seems quite expensive. The basic plan starts at $129.99 but lacks many features that you can find in the Semrush package.
Monitor Backlinks is another Semrush alternative that marketers should consider. As the name says, it has been designed for tracking backlinks. Thanks to the simple User Interface, you can interpret data with ease. The pricing plans are also flexible for the most part. You can decide the plans based on the number of sites you want to track.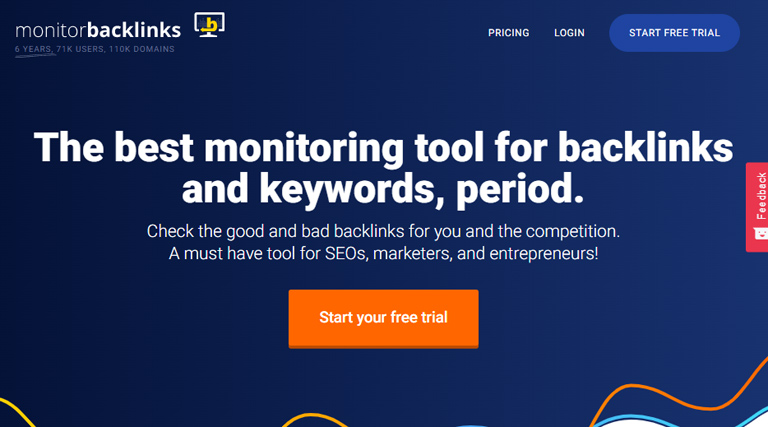 The basic plan, for instance, allows you to track up to 2 domains and 4 competitors. By paying $47.40 each month, you get up to 200 keyword suggestions as well.
Majestic is an effective backlink checker and competitor analysis tool for marketers and agencies. If you want to get the most accurate info from trusted sources, the platform will not let you down. The platform uses a number of metrics to understand how well your website is performing. For instance, you can get the best idea about Trust Flow and Citation Flow.
There are a few plans to choose from, and the basic one starts at only $49.99 per month. You can save money by choosing to pay annually.
SpyFu is another name you should consider while looking for sites similar to Semrush. However, in this case, the focus is on competitor analysis and competitive intelligence. If you want to know how your competitors are working, SpyFu can provide an in-detail report. With access to more than 20 years of competitor data, you get proper data sources.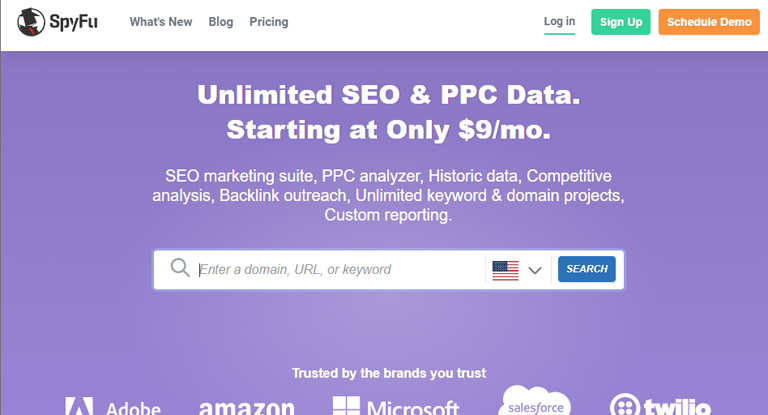 There are a few problems, though. Even though SpyFu is expensive, you do not get features for traffic analysis or domain analysis.
WebCEO is another place where you can find the perfect combination of SEO and digital marketing tools. It can be beneficial for individual marketers and organizations. There are also reports and lead generation tools in the package. Because it has been designed for agencies, there are some collaboration-oriented features that you cannot find elsewhere.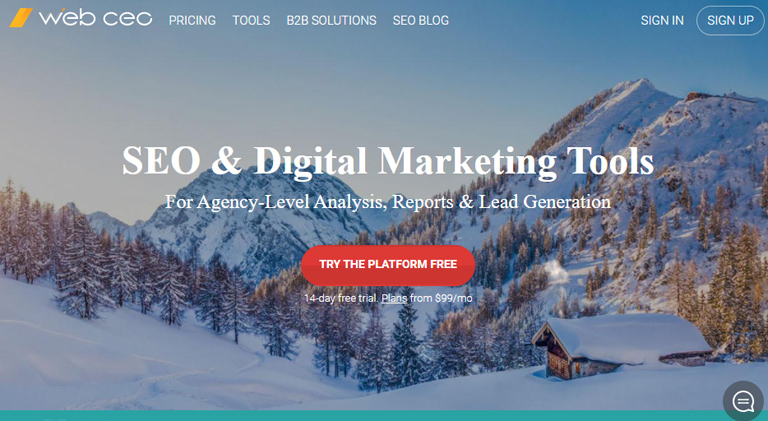 At the end of the day, you can save a lot of money by having a dedicated management tool for all projects from different clients. The pricing structure starts at $37 per month.
Pricing: Paid; Starts at $29 per month
Best for SEO suggestions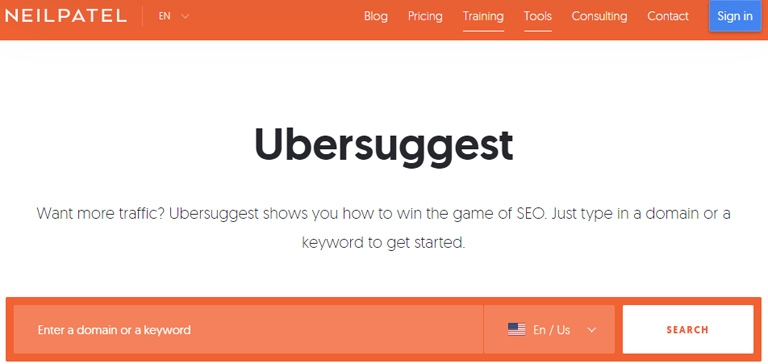 Pricing: Paid
Best for Agencies
Frequently Asked Questions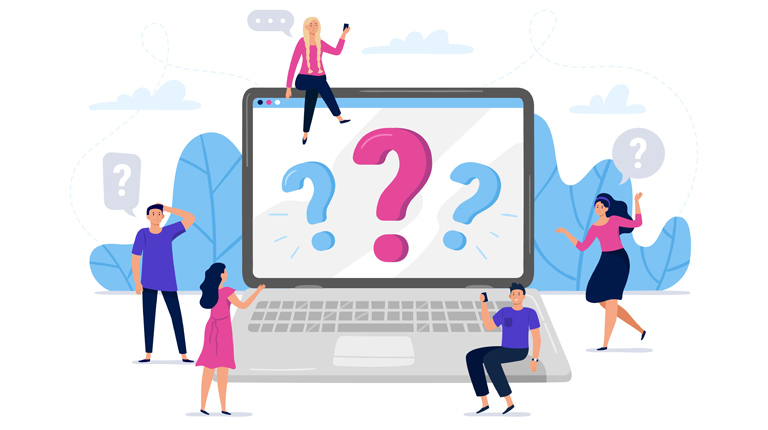 Is there a free alternative to Semrush?
Yes, there are free alternatives to Semrush. You can consider Google Keyword Planner as the most effective free alternative for Semrush. The best thing is that you can integrate it with other services from the giant. It offers the most accurate keyword data as well. You can also find platforms like Ubersuggest, which is free.
Is Semrush or Ahrefs more accurate?
Ahrefs has been criticized for the lack of accuracy in web traffic data. Therefore, according to experts and credible sources in the industry, Semrush seems to offer more accurate data.
How do I get Semrush Pro for free?
You can see if Semrush Pro offers a free trial on the website. In that case, you can try the features for a short period and see if they are worth your effort. If they seem helpful, you can always upgrade to the paid version. Or, you can check out one of the many alternatives that we have mentioned here
The Bottom Line
We hope you were able to find the best choice from these Semrush similar tools. We have tried to add many SEO tools with different focus levels, offering the best results out there. Therefore, if you don't want to spend hundreds of dollars per month, you can check out the more affordable options from the market.