Owning a business is not an easy task. Responsibility, reports, hiring people and managing them, taking care of customers, etc. A lot of duties, not to mention the competition. In order to stay ahead of it, you have to always keep up with the latest trends and make your business stand out.
Answer this: is it even possible without an advanced and top-notch digital solution that would perfectly fit your business? The answer is obvious. It is almost impossible to win the competition without a software solution. However, how do you find a reliable web development company in Ukraine? We will try to clear the air as we have collected the main points you have to pay attention to when choosing a software partner for yourself.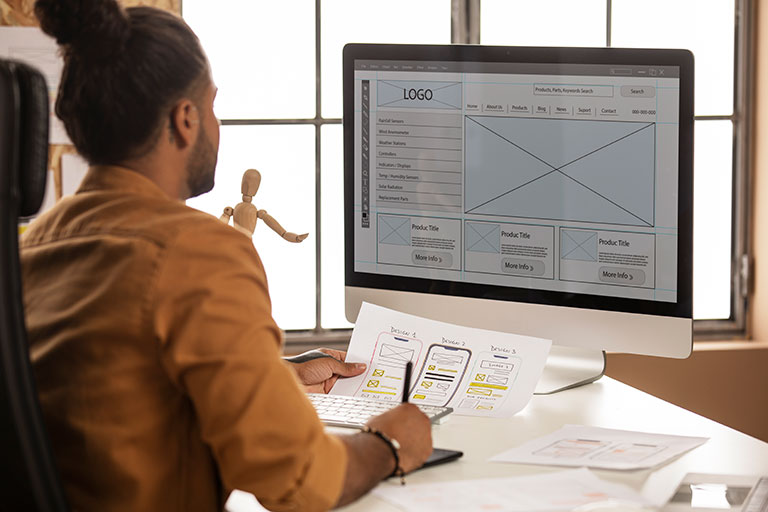 Tips for Choosing a Web Development Company
Find Out How Quickly They Respond to Emails
This may sound trivial. However, responsiveness is crucial when it comes to business. Imagine starting a project. You may have questions 24/7, and you expect your software partner to be able to send you updates and provide quick fixes if needed the moment the problem occurs. Moreover, an immediate response, especially to your first email, shows that they are interested.
Check Out the Company's Reviews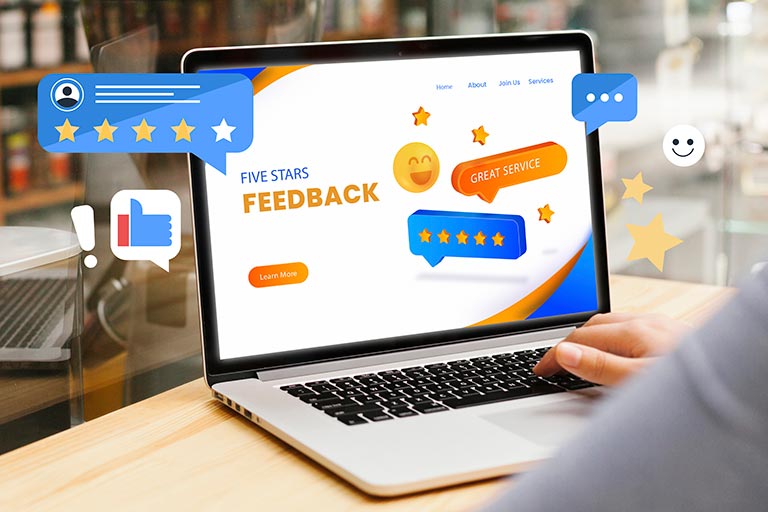 As they say, the best way to find out about the company is to see what its existing clients say about working with it. You can use different ways to find out the feedback. Nevertheless, the best resource for client reviews is considered Clutch. You may not only figure out the quality they provide but also check if their approach to work suits you and your principles. Moreover, there are different awards on the Clutch website that give you the whole picture of the company, among others in the industry.
Estimate the Company's Portfolio
Most web development companies publish their finished projects on their own websites. So, the first step you take is to browse all those cases, especially the ones related to your business or industry. This way, you may estimate whether they match your expectations and will fulfill your needs for the project. In addition, you can go to special so-called "portfolios" websites like Behance, Dribble, or GitHub. All reliable companies have their profiles on these networks.
Company's Website
There is a saying, "Don't judge a book by its cover." However, it is not exactly applicable in the search for a quality and reliable web development company. Their web presence is like a mirror of their services, so you should make sure that their reflection meets your expectations. Their website and design have to be up-to-date and first-class, following the most advanced practices. They should be able to handle your project, so rely on how they handle their own.
References
Having the information about the company's clients, you can always ask for their references. It is an old but effective method of checking out whether that or another web development company will suit you and your future project. Direct contact with their previous customers is a really good practice for getting solid recommendations and reviews. However, pay attention to those clients' references as well, and don't just jump to conclusions without a bigger picture.
Approach and Usability
A lot of your business metrics can be affected by the usability option of your digital product. If you do care about conversion rates, traffic, time on page, bounce rates, etc., you have to make sure that your potential software partner takes notice of the best approaches to usability options. It is crucial to provide your end-users with a positive experience and your business – with increased ROI and growth.
When you have already contacted some company, you can always request their examples of similar projects they have already accomplished. It should not be the exact same project but at least the same industry, relevant tech stack, and functionality. You can even check out yourself how that digital solution works. This way, you can form a better picture of their qualifications and professionalism.
Consultation Services
When you have an idea or an existing project, sometimes you need some guidance in order to know what way to take and what direction to move. In another case, you may think of one technology, but eventually, your digital project would benefit from something different. In plain language, it is essential for your potential software partner to provide you with consultancy in order to see what tech stack, function, features, etc., would bring out the best in your project. The huge advantage would also be their capability to provide you with proof of concept. It will give you even more details and conclusions on the efficiency, profitability, and usability of your product.
Maintenance
One more service that you can benefit from is maintenance and support. When your product is ready to use, it is not the end of the story. You should also keep in mind that the industry will develop, your business will grow, and the target audience will change their needs, requirements, and expectations. Every now and then, your product has to be updated, modernized, and scaled. When choosing a web development company, discuss whether they provide long-term partnerships and if they ensure that your product is flexible, scalable, and prospective. It is like playing chess or football, and you should always think a few steps ahead.
How They Measure Outcomes
Last but not least, your potential contractor has to be able to provide you with some statistics and data. How do they measure the success of the project? What metrics do they use? What is the retention rate to call it effective? You can also check it out by looking at the examples of their previous clients and the way they measured their results and success.
Wrapping Up
The moment you have decided to go online, meaning improve your web presence with some digital solution, approach the process of choosing a web development company no less seriously than any other business process at your company. Following some tips from this article may simplify this for you a bit. Be rigorous and picky, and thrive with your business!