There are many web hosting services and hosting packages available for both amateurs and professionals. You can choose a shared hosting service, a dedicated host or even opt for a reseller package whereby you can sell web hosting to others. The majority of people, however, are looking for no more than a host for their website so that they can blog or sell products or services online. Shared hosting is all you need for that.
Here is an introduction to the types of web hosting services available. Whether you are simply looking for a hosting service for your first website, or are a professional looking further than that, this should help point you in the right direction.
A shared server is the most common type of web hosting service. It is the type of service used by most people who run an amateur blog for fun or a small business, and for websites used for general internet marketing such as affiliate marketing.
Your internet service provider owns the server, who in turn provides web hosting to a number of other websites – sometimes thousands or even millions of other sites. The disadvantage of a shared server is that certain specialist databases and web tools are not available to you. However, it does offer the advantage of cost – shared servers are generally considerably less expensive than other types of web service.
Dedicated Hosting
Dedicated web hosting is more expensive than shared hosting, but it enables you to operate larger websites with large volumes of traffic. You can also use specialist security services and software. You have your own server that can be customized to your personal requirements.
One of the main advantages for professional businesses is the guaranteed uptime: 99% and over. It is very important for a business that the downtime is at an absolute minimum. Dedicated hosting also enables you to select and pay for the features you want. This enables you to run the software most suited to your business.
Since you are the only business using your server, you will have no problems with other websites using the same server introducing viruses and other malware. If you choose the right dedicated server, you will likely have your own external firewall enabling you to maximize the security of your website.
VPS Hosting
VPS hosting (Virtual Private Server) is a hybrid of shared and dedicated web hosting. The server is external, located within a remote data center. The VPS is a partition within that. It has its own bandwidth, disk space and operating system. In effect, it is a dedicated server but located as a partition in a larger data center.
VPS is used by many firms that expect to require their own dedicated server at a later date – but not yet. It is an interim solution for many websites that expect to expand rapidly. VPS provides more control over the web environment than shared hosting without the cost of dedicated hosting.
Should other sites on the server experience sudden spikes of traffic, that might affect others using the same shared service but it will not affect a VPS service. That is because your section of the server is not affected by any other users. Such web services are easily scalable, and you can pay for what you need now, but with the option of scaling up as your business and online presence grows.
The main disadvantage is its cost over shared hosting. VPS is significantly more costly than shared hosting, and the price could be prohibitive to those websites or businesses that ultimately find they had no need for it. Another is that you must choose your VPS wisely. If it runs short of web space, you might find it impossible to expand your resources.
Types of Web Hosting Service: Conclusion
A shared hosting service is sufficient for most amateur and professional websites. Dedicated hosting is an option for large businesses with large amounts of stored data and large numbers of visitors. Many who believe that a dedicated server will ultimately be required will use VPS initially while their business grows. The cost is lower, but has the propensity to be expanded into a full dedicated web hosting service.
A reseller package is useful to those intending to offer their own web hosting service. It is fairly easy to recover the costs of such a service and to make money by selling shared webhosting services of their own. Many of the web services advertised online are derived from reseller hosting packages.
A reseller service can also be used by the owner to host multiple domains – one domain per site, rather than using subdomains behind a main domain. This is better for SEO purposes, and will be discussed later.
The following shared web hosting services are currently being offered online.
HostGator
Hostgator offers all of the above options. You can get shared web hosting for less than $5 monthly, offering you unlimited bandwidth and storage space. The HostGator VPS service is relatively inexpensive at $39.95 monthly after the first month at $31.96. You get 500 GB bandwidth, 30 GB disk space and 768 MB RAM. The processor speed is 1.13 GHZ.
The shared service is excellent, offering unlimited subdomains – meaning you can run as many domains, or websites, as you like from the one account. It is a cPanel hosting service offering just about all the tools you will need to run a regular website, including practically one-click WordPress installation. For more details about HostGator, read HostGator Review.
The price HostGator shared hosting is $3.95/month for 3 years in advance ($142.20), or $7.96 payable monthly. You can save your money by using HostGator coupon.
Bluehost
Bluehost is not always honest with its pricing, and you can find yourself paying more than expected. It now also offers VPS and dedicated hosting, as they have promised. Pricing is slightly higher than HostGator: its advertised prices are $3.49 and they advertise a free domain.
However, when I carried out a test purchase I found I also had to pay 36 months in advance for this price. Also, the free domain only applied if I chose the Pro option at $13.95/month. None of this was stated prior to you choosing your domain name and going to the payment and registration page.
Otherwise, there is little difference between HostGator and Blue Host. HostGator seems more open with its pricing. Each offers a choice of reseller packages.
DreamHost
Some find DreamHost unreliable, although a lot depends on your usage and expectations. It offers shared, dedicated and VPS services, and also cloud storage. Support is an issue: you cannot call in for support, but must pay extra for a call-back. Not only that, but DreamHost does not use cPanel – it has its own control panel that many find a pan to use after cPanel.
That said, the service hosts over one million sites, and many that use it like it.
iPage
iPage gets excellent reviews. At a $1.99 introductory offer, payable 12 months in advance, this is excellent value for a shared hosting service offering unlimited bandwidth, storage space and domains. Support is also excellent, with 24/7 phone or email support plus live chat.
Domain registration is free for one year, and you can also transfer domains free of charge. iPage does not offer cPanel, but uses its own control panel known as VDeck. Those that use it believe it to be at least as good as cPanel, but without using it, it is not possible to comment. It is claimed to be better, offering greater functionality together with a flexible shopping cart and credit card facility.
However, iPage offers only a shared web hosting service. If you are seeking VPS, dedicated hosting or a reseller package, then you will have to look elsewhere. Otherwise, those that use iPage vote it the best around at the moment.
Dedicated Hosting Services
InMotion
InMotion is a well respected dedicated hosting service that receives excellent reviews. Its services start at $119.95/month for 12 months in advance, or $149.95 monthly. This dedicated web hosting service with dual core and 2 threads offers bandwidth of 4.0 TB/month, 2 GB RAM and 1×160 GB storage plus 5 IP addresses.
There are 5 levels of service altogether, the top Commercial Class priced at $595.95/month for 12 months in advance, or $645.95 monthly, both with free setup. This class provides 12 cores with 24 threads, 10 TB bandwidth/month, 32 GB RAM, 1200 GB SS 15K storage (3 x 600 B) plus 15 IP addresses. It also comes with RAID-5 storage technology with 512 MB NV Cache Controller.
HostGator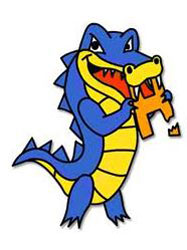 HostGator dedicated web hosting starts at $174/month with the first month at $139. This is more expensive than InMotion. So what do you get for your money in comparison to the latter?
The bandwidth is 10 TB, which is higher than the InMotion lowest level. The drives are 500 GB RAID-1 – all the way through the various levels of service. You also get 4 GB RAM, 5 IP addresses and 2.3 GHz processor speed against the advertised 2.4 GHz of the InMotion lowest level. It appears that you get a higher level of service for the higher price, which is fair.
The HostGator top shared hosting service, the PRO plan, is $374/monthly. Save your money by using HostGator coupon code. This time lower than the InMotion top plan. For that you get the same 10 TB bandwidth, 16 RAM, 1 TB RAID-1 drives and 5 IP addresses. You also get a 3.3 GHz processor.
Again, the prices tend to vary according to the storage space offered. InMotion offers a significantly wider range of dedicated hosting services than HostGator does. GoDaddy and 1&1 Hosting also offer good dedicated hosting plans, but InMotion seems to get the best reviews all round, and is generally regarded as the best available at the moment. ServerBeach is another you could consider.
Before making your mind up, it is recommended that you check out each of these and compare them with your own needs in mind. Each has its own strengths, and a dedicated web hosting service suitable for one business might not be the best for another. For more details, read Review of HostGator.
Hosting for WordPress
All of the above services are suitable for hosting a WordPress blog or website. However, another that is specifically recommended to be used with WordPress is WP Engine. This company is unique in that it will only host WordPress sites.
Because it is dedicated to WordPress-driven websites, it is very specialist – and like any specialism, you pay for it. It begins at $30/month with a limit of 25,000 visitors/month. Once your traffic reaches this figure, you must upgrade to the $100/month package. That allows you 100,000 visitors/month and up to 10 websites.
WP Engine is not, therefore, for hobby sites. You must convert your visitors to cover the costs of web hosting. So what do you get for all this money to make it worth considering? Here are the advantages of using WP Engine as your WordPress hosting company:
Speed:
This is fast. Your website or blog will load at super-fast speed – much faster than HostGator, GoDaddy or BlueHost will load it. This itself is worth a good whack of the monthly cost, because slow loading speed is a major reason for visitors leaving your site before your home page has loaded.
Support:
Support is excellent. Because WP Engine is WordPress-specific, the staff is expert in using WordPress with the hosting service. They can help you with any problems you have. This saves you having to use the WP forum and hoping that somebody responds to your query. You are sure to get a response – in most cases the same day, and often within an hour.
Installation:
WP Engine staff will help you to install WordPress correctly, and will help you install it in the most secure way possible.
The staff all knows WordPress well, and are able to resolve any problems you encounter. How many times have you had an issue with the software – setting it up or trying to find the best plugin for a specific purpose? It's worth paying the price only for this expertise. However, in saying that, you must still have a good conversion rate from your visitors, because it could otherwise become an expensive hobby.
If you are looking for the best WPEngine alternative, then you should go with the managed cloud hosting for WordPress, Cloudways. It is a superfast hosting service that is highly reliable for business and eCommerce websites. Their support is dedicated and you will get 24 X 7 assistance with suitable fixes to your tech concerns. When you have decided to buy Cloudways hosting for optimal performance, it is the ideal time to go. Yes, you will get a massive discount through Cloudways Black Friday Deals and offers where you can save a lot of your hard-earned money. Act now and make your site load lightning fast.
SEE MORE: How to Choose the Best WordPress Web Hosting?
Reseller Web Hosting Programs
Reseller packages are good if you want to run your own web hosting business. Before doing this, make sure you are well acquainted with web hosting, and can deal with any issues that your clients might encounter. However, reseller web hosting accounts have uses other than just reselling them to clients.
Many people use reseller accounts to enable them to manage multiple domains better than they could using subdomains. You tend to get better search engine rankings using a full domain on a separate account than as subdomains on a single shared account. A reseller account also enables you to have your own custom DNS server identity. This also helps with domain ranking and the credibility of your entire web setup.
HostGator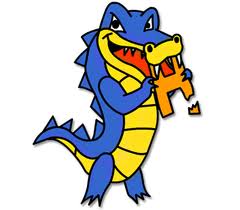 The reseller packages offered by HostGator are as good as any others, and in fact are better than most. Because HostGator offers shared, VPS and dedicated web hosting services in addition to reseller accounts, you can easily move from a shared account to a reseller account. When your business grows you can move up to VPS and then to the various level of dedicated web hosting.
This is a natural transition, and because you are using the same company, HostGator will help you with each transition which will be virtually seamless. So reseller web hosting is useful for more than just running your own hosting service. It is also useful in helping you grow your business and getting the best search engine rankings.
SEE ALSO: HostGator Web Hosting Review
ResellerClub
ResellerClub is another option if you intend reselling web hosting. Part of the Directi Group, ResellerClub gets mixed reviews and you either hate them or love them. The service came 9th in the Top 10 Web Review's 2012 Web Hosting Awards, just behind HostGator at #7, so it can't be bad. ResellerClub is popular with some while others prefer the safety of HostGator.
Heart Internet & GoDaddy
Top of the 2012 Awards for the reseller section was the UK's Heart Internet. This firm offers high quality reseller hosting services for £34.99 (~$53) monthly. GoDaddy is another established company that many prefer, yet it failed to reach the top 10. One problem with such Awards lists is that they are often based on opinion.
Where reseller web hosting packages are concerned, it appears to be a very individual choice. Some go with HostGator due to their long experience in web hosting of all kinds, while others prefer GoDaddy for the same reason. Heart Internet wins the awards and ResellerClub has its adherents and detractors. It is impossible to make a recommendation that somebody will not disagree with. However, it's hard not to go with the established firms.
Summary
There are several types of web hosting package available for the amateur and the professional internet marketer. The use to which your website will be put will determine the type of web hosting you require. Most amateurs will start with shared hosting costing under $10/month for a service offering a fairly comprehensive control panel such as cPanel.
Professional businesses will use VPS or a dedicated hosting service depending upon their size. In many cases, it is worthwhile running multiple domains using a reseller package rather than as subdomains on a single main domain. This is better for search engine rankings, and such businesses can progress to VPS and levels of dedicated web hosting as they expand.
WP Engine is an excellent hosting service for WordPress sites, but it is expensive. It is therefore more suitable for professional WordPress sites with high CTR and conversion rates than for amateur hobby sites. Web hosting is a very personal choice, and the web hosting company you select will depend on your needs and your wallet.
Some web hosting services are well respected for certain aspects of the service they provide, while others are reliable all-rounders that tend to appear in the top 5 review lists for their combined services. HostGator, Bluehost, GoDaddy and iPage are among the latter, while the former includes WP Engine and InMotion.