Samsung's SmartThings platform has been a popular choice for smart home automation enthusiasts. However, there have been concerns about its future, with some speculating that Samsung might discontinue it. To address these rumors, it is important to look at the facts.
So, if you're also wondering, "Will Samsung SmartThings be discontinued in the future?" Here's what you need to know.
Will Samsung Shutdown SmartThings?
Samsung is not shutting down SmartThings. Rather, the company is working on making it a more universal and robust platform. Instead of developing its legacy apps and products, Samsung has chosen to concentrate on improving the features and security of its platform.
What Is Samsung SmartThings?
Samsung SmartThings is a popular smart home hub that supports Zigbee, Z-Wave, and classic Wi-Fi wireless communication protocols. It now also supports Matter to stay up-to-date with technological advancements.
The hub serves as a centralized communication hub for smart devices and can create automation. It currently has two versions, v2 and v3, with v1 being discontinued. The v2 requires a wired connection, while the v3 can be used wirelessly or with Ethernet.
The v2 has a battery backup, unlike the v3. The SmartThings app is pre-installed on most Samsung phones and can be downloaded from the respective app stores on other devices. To find compatible devices, check with the manufacturer or visit the SmartThings website.
Did Aeotec Buy Samsung SmartThings Out?
The SmartThings hub is owned and operated by Aeotec. This German-based company provides electronics and home automation products, offering a range of smart home devices.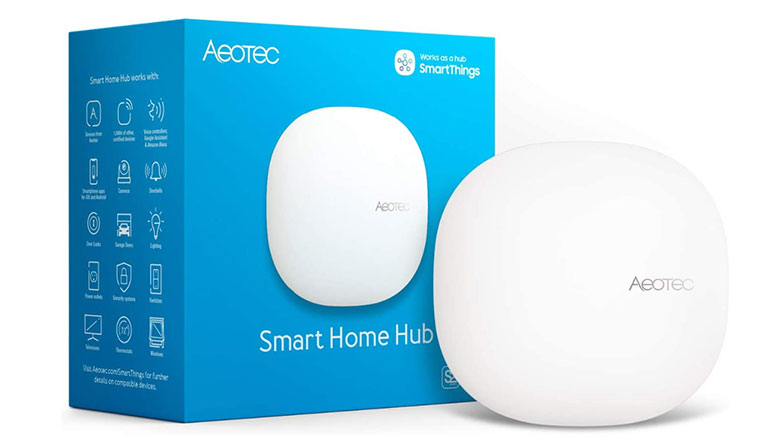 As of now, Samsung doesn't manage the functions of the SmartThings hub, which has been integrated into Aeotec's offerings. Aeotec has also recently extended the SmartThings app by introducing new sections dedicated to areas such as pet care, clothing, and cooking.
What Will Happen Next?
If you own a smart home, you're likely familiar with Samsung SmartThings. Many users are asking, "Will Samsung shutdown SmartThings?" Given its popularity and financial success, it's unlikely that the company will stop supporting SmartThings anytime soon.
It might happen, though. However, it is unlikely to happen this year or in the coming years. After acquiring SmartThings in 2014 for $200 million, Samsung has continued to expand its reach and improve its functionality with new devices and features. Overall, SmartThings has been well received by users around the world.
Devices Losing SmartThings Support After Its Demise
Some of the smart home products from major brands won't get support from SmartThings, such as but not limited to:
Yale
TP-Link
Sonos
Ring
LED Philips
Osram
Netatmo
Nest1a
Lutron
Lifx
Ikea
Honeywell
Bose
Belkin
Arlo
The SmartThings app allows you to easily add a wide range of products to your smart home, including popular Samsung products like home appliances, televisions, and Blu-ray players.
All you have to do is add your devices by category or brand or search for them within the app. It will ask you to enter your sign-in details and grant SmartThings permission to use those credentials.
You can even personalize your experience by assigning graphics and backgrounds and organizing your connected devices by room for easier control.
Will Samsung SmartThings Be Discontinued?
Although the SmartThings app can still be used, there are some changes that users should be aware of. From now on, only Wi-Fi and Bluetooth-capable devices can be automated through the app. Z-Wave, Zigbee, and LAN-based smart devices are no longer supported by SmartThings.
If your device is still under warranty, Samsung may offer you a partial or full refund. To register a claim, you can visit Samsung's Refund Request Page. However, it's worth noting that refund requests are limited to US users only. Before submitting your claim, ensure you have the following information ready:
Your email address
The serial number of the hub
Telephone number
Proof of purchase
Additionally, Samsung will provide you with a UPS shipping label to return your connection dongle or hub to them. Samsung focuses on proper device recycling.
Is SmartThings Still Safe To Use?
If you are someone who enjoys using smart features and has paired all of the smart devices to your Samsung SmartThings hub, the first thing you should check is security.
Unfortunately, there have been multiple security lapses on various devices, such as thermostats, smart door locks and surveillance cameras. While Samsung is recognized as a major brand in technology, that doesn't mean they don't have its fair share of pros and cons.
The question is, is the Samsung SmartThings hub secure? Well, it is secure unless its vulnerabilities are exposed. Twenty faults have already been officially reported so far, and to address these vulnerabilities, Samsung has released an updated firmware version. So it's crucial that you manually update to this system firmware to keep everything secure.
What You Need to Know About SmartThings Hubs and Connectivity
As of June 30, 2021, all SmartThings hubs v1 and connectivity for NVIDIA SHIELD have ceased to function. This decision makes sense, especially since the SmartThings hub v1 is a 7-year-old device.
However, it's tough to accept that the SmartThings Links and ADT SmartThings Home Security Devices, considered "newer" items, have also been affected. This news is particularly difficult to swallow for devoted users of these devices.
Related Reading: Samsung TV Volume Stuck or Not Working (Very Easy FIX)
What Happens to Discontinued ADT SmartThings Devices?
As of June 1, 2021, every ADT SmartThings home safety and security equipment, including detectors, alarms, and security hubs, have ceased to function. This means that if you have ADT SmartThings devices in your home, they are currently useless and cannot be used as independent devices.
If you still want to use ADT's products for home protection, call them at (800) ADT-ASAP. They can provide you with information on both DIY and professionally built ecosystems.
Other Alternatives to Samsung SmartThings
If you're still concerned about rumors that Samsung SmartThings is dead, or if you're frustrated with their supply issues and uncertain about their future, there are other smart home automation options available that can provide you with the same features and functionalities you need.
1. Home Assistant
Home Assistant is among the popular options for integrating smart home devices.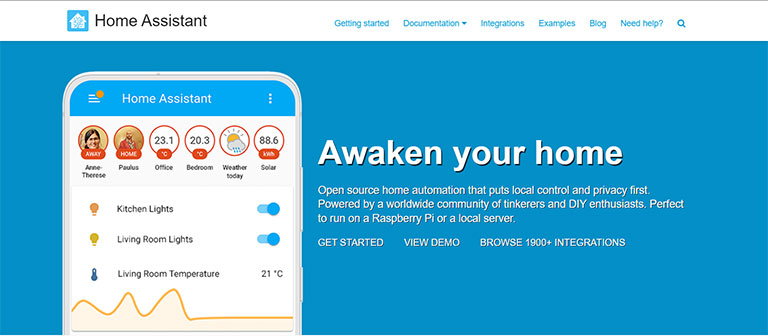 Although it can support wireless communication protocols such as Wi-Fi, Zigbee, and Z-Wave, this smart home hub may not be as user-friendly as others. Some users have reported that it can be tricky to set up initially. However, once you become familiar with it, you may appreciate its higher level of customization compared to other hubs.
For tech-savvy individuals, Home Assistant is a viable option, and some have even successfully integrated it with other smart home hubs to unify their devices on a single platform.
2. Apple HomeKit
Apple products tend to offer more exclusive compatibility compared to other brands. While they do provide a smart home hub through the Apple HomePod and HomePod Mini, they may work with limited devices.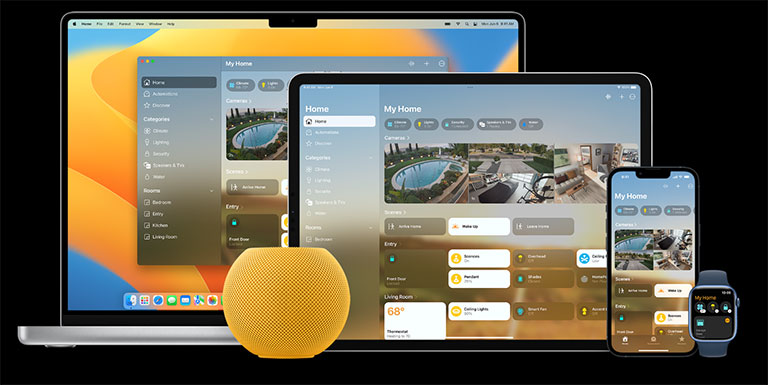 Apple HomeKit is compatible with Apple devices and a few more selected brands. These include Nanoleaf, LIFX, Eufy, Arlo, and Logitech. If you're using smart hub devices like Ring, you may have to consider another option for your smart home hub needs.
3. Google Home
Another popular option is Google Home, which features Google Nest products. They offer a range of products you can integrate into your smart home devices. Thanks to their compatibility, it'll be easier to manage smart home devices all in one place.
4. Amazon Echo & Alexa
Alexa and the Echo have gained immense popularity and attention in the smart home hub market. Even the Super Bowl commercials feature Alexa, America's beloved AI personality.
The Amazon Echo has become a popular choice for a good reason. It is compatible with wireless communication protocols like Wi-Fi and some via Zigbee. The newer Echos can also function as Zigbee hubs for products like Philips Hue. You can add your devices and create routines using the Alexa app, which powers everything.
Amazon is always up-to-date with the latest technology, frequently updating and adding new features to its products. They work with nearly all smart home device manufacturers on the market today, making it simple to integrate smart home devices.
The Echo smart home hubs are widely available at major retailers such as Amazon, Best Buy, and Target, so there are no supply issues.
Related Reading: HBO Max Not Working on Samsung TV (Try This Fix)
Frequently Asked Questions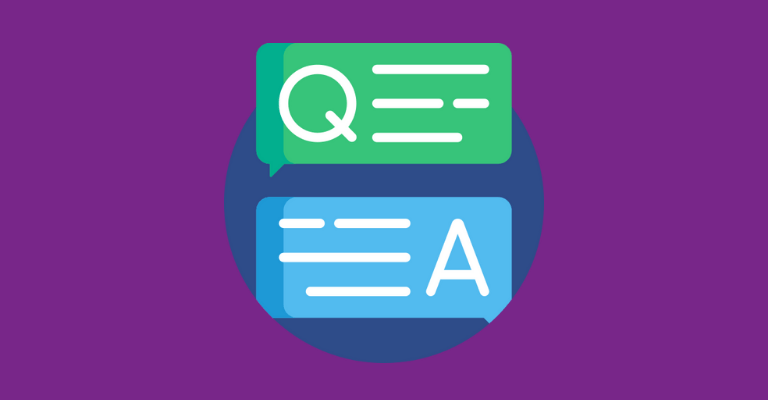 What Will Replace SmartThings?
It's hard to predict what will replace SmartThings, but there are a few potential contenders in the smart home space. Apple's HomeKit, Google's Nest, and Amazon's Alexa are popular platforms offering similar functionality to SmartThings. Ultimately, it will depend on the specific needs and preferences of each individual user.
Do You Still Need a SmartThings Hub?
Yes, if you want to control your SmartThings devices using the SmartThings app or connect with other SmartThings-compatible devices, you'll still need the SmartThings hub. However, if you only have devices that connect directly to Wi-Fi or Bluetooth, you may not need the hub. It depends on the devices you have and the level of control you want.
Can I Get Rid of SmartThings?
Yes, you can get rid of SmartThings. If you want to remove it from your home, uninstall the SmartThings app from your mobile device, disconnect SmartThings devices from your home network, and delete your SmartThings account. However, please note that removing SmartThings may affect the functionality of your connected devices.
The Bottom Line
Will Samsung shutdown SmartThings? Contrary to previous reports, Samsung SmartThings is not being discontinued. Rather than developing its own hardware and software, the company has decided to phase out its legacy apps and products.
While Samsung shut down the SmartThings system on Oct 5, 2020, it has since handed over responsibility for producing all SmartThings hardware to Aeotec, an IoT business.
Furthermore, Samsung SmartThings remains a valuable tool for integrating Samsung products into your smart home. Overall, Samsung is committed to maintaining and evolving the SmartThings platform rather than discontinuing it altogether.
What are your thoughts on Samsung's decision? Do you believe this move will ultimately benefit the SmartThings platform and its users, or do you have concerns about the impact on the ecosystem? Share your opinion below!