Apps like Klarna provide convenience and credit to those who would be denied these at points in their lives.
Paying in installments has been a popular choice with customers and all for the right reasons. Primarily, deferred payments enable more users to afford a product and even if a person can afford to pay up in full on purchase, the payment schedule would more often than not give a smoothened cash outflow.
With apps like Klarna, the payment is accepted without any interest being charged to the customer. This is a major difference that such applications have over traditional credit cards. But payments do carry towards the credit rating of a shopper and thus defaults must be taken seriously.
Klarna and its substitutes have taken center stage and moved on from the situation where they were frowned on as some sort of marketing gimmick. Discussed briefly are some of the popular substitutes to Klarna and how they can be used to make daily purchases.
Best Apps Like Klarna
1. Affirm
Founded in 2012, the app has over 6 million users and is one of the major competitors to Klarna. They can be used at over 6500 merchant sites and are known for the quick process time. The app provides customers flexible payment terms on check out of shopping. Unlike some of the competition, the loan amount varies with the merchant being chosen and is not fixed. This offers customers greater flexibility to pay as well as affords a higher purchase price.
Pros
Offers a wide variety of payment and finance options.
On fees are charged on transactions.
Offers pre-qualification which means a higher credit offtake to the customer.
Cons
High interest rate charged when payment schedules are broken.
2. Afterpay
Servicing over 8 million customers worldwide, this is a serious contender to replace Klarna for shopping needs. The use of a very attractive website only helps with marketing the offering. It is also possible to access the site as a mobile application on a smartphone. But customers must be warned that there are substantial fees charged for late payment of installments. So, people not sure of their cash flows must not use the product. The strong reason for using Afterpay is that there are minimal pre-purchase credit checks which makes it a convenient option for those with a poor credit rating.
Pros
Easy and fast approval process.
Provides a seamless experience to shoppers.
A range of payment options to suit the customer.
Cons
Users must be prepared to stick strictly with the payment plans. There is little flexibility on offer.
3. Sezzle
This is another store like Klarna that stands out for the number of people signed up for the application. Servicing over 29,000 merchants, shoppers are bound to find a vendor supporting the goods that they want to purchase. Sezzle gives the option to the customer to defer payments for a purchase over a period of 6 months with 4 payment installments. It is also possible to reschedule a payment for a single time without charge.
Pros
No hard check of credit worthiness.
Transparent and easy to understand payment terms.
No interest charged on installments.
Cons
First-time users are offered a lowered credit.
4. Quadpay
One of the strong points of Quadpay is that the customer needs to go through an approval process before a purchase can be made. This ensures that defaults are kept to a bare minimum. Payments are spread across 6 weeks as 4 equal installments. Each purchase has to be followed up with the payment of 1/4th the price. Quadpay is accessible only to those with a verifiable credit history and remains one of the more robust deferred payment platforms.
Pros
The processing fees charged are kept to a bare minimum.
A pre-purchase credit check ensures that only creditworthy individuals are taken abroad.
A transparent pricing policy keeps things simple and clear.
Cons
Since there is no limit on the credit extended, people often end up taking more liability than they can service comfortably.
This is a Klarna alternative that is available as an app on the smartphone. Deferred payment purchases can be made by just creating a profile on the application. This does not require a credit check to be done on the customer. Simple to use with an intuitive user interface, the app has a strong following right across the globe.
6. ViaBill
It is possible for customers using ViaBill to make payments monthly and at zero percent interest charged. The company focuses on bringing on board the smaller business by better integrating them with the website. This enables a seamless transaction and improves business for the participating merchants.
7. Laybuy
Laybuy is another one of the companies like Klarna that helps shoppers to pay in convenient installments rather than the full amount at purchase. The strong point of the app is that it has a strong user base both with brick-and-mortar stores as well as online merchants. Most of the purchases that are done with Laybuy are to purchase fashion items and accessories. The purchase is divided into six installments spread over 5 weeks, and the customer pays 1/6th the cost at the time of purchase.
Pros
Nothing by way of establishment fees and sign-up amounts.
Interest-free installments for the first 6 weeks.
Honoured at both online and in-store purchases.
Cons
Use is limited to some exclusive geographical locations.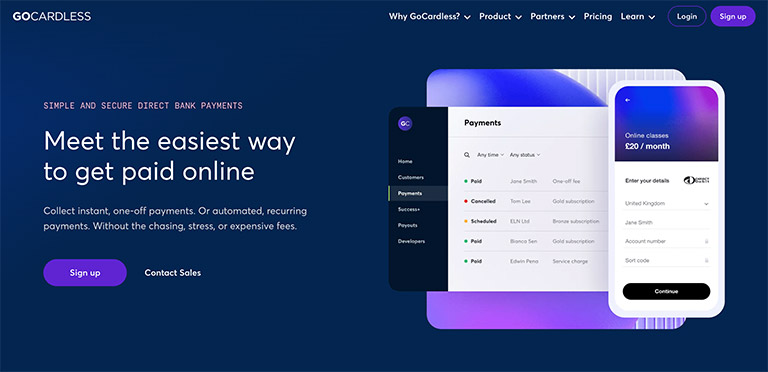 The offering from GoCardless aims at taking on the credit card companies by offering credit at low-interest rates as possible. One of the notable features that the company offers is a hassle-free and smooth check-out during shopping.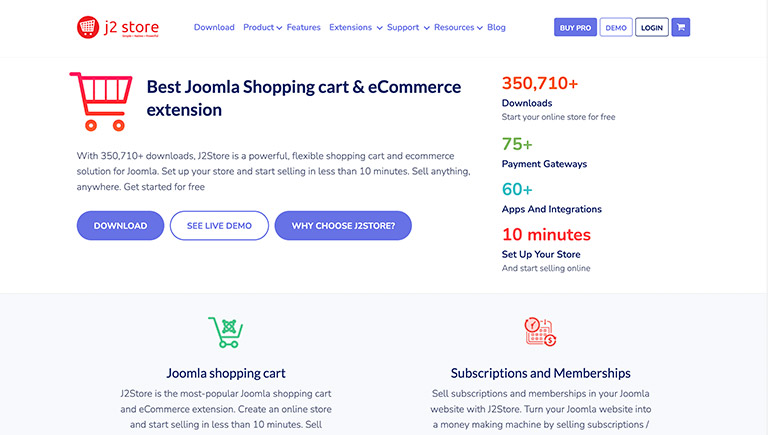 This is more of a browser plugin than an app and offers shoppers the choice of deferred payments on purchases. J2Store helps businesses by referring more customers and at the same time offering shoppers an installment payment process. The facility to use discount coupons during checkout ensures that the customer is given the best prices.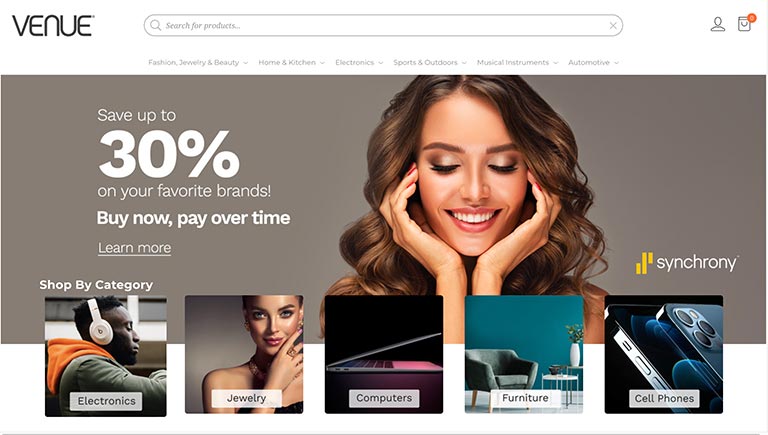 The Venue is a buy now and pay later app that is suited to the young and the old alike. Most of the major brands have a strong presence on the app, and it is noted for the low user charges the customers pay. It is possible for people without a credit history to avail of the installment payments.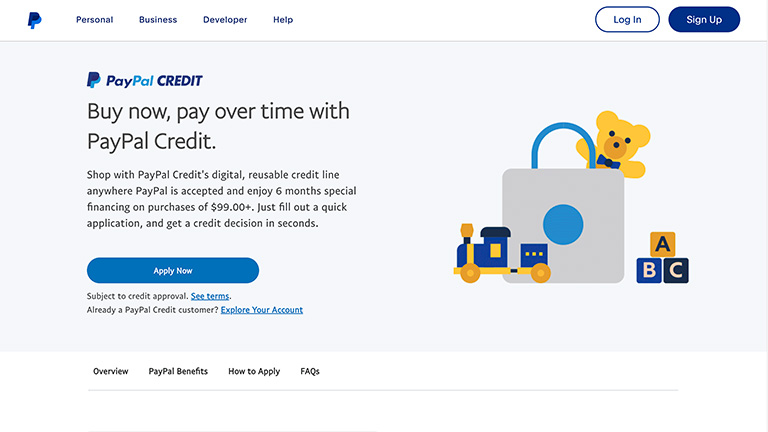 With PayPal introducing itself as a preferred payment option for shoppers, it was only a matter of time before the company introduced credit lines to its customers. The payment option has a long-standing history of the PayPal option and has found acceptance among shoppers. But the hard part is that it does check on the credit worthiness of the customer, and it is often the users of the payment system that gets precedence.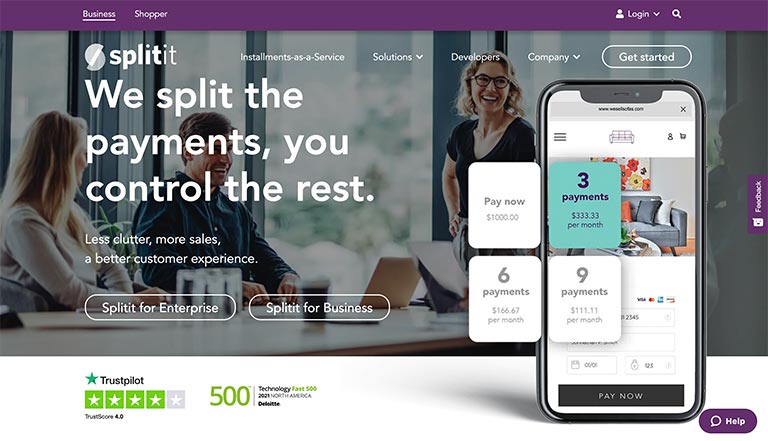 This is an innovative split payment platform that does not charge anything for late payments. People using the app have often taken notice of the very friendly user interface that smoothens the payment process. It is possible to configure payments in up to 24 installments.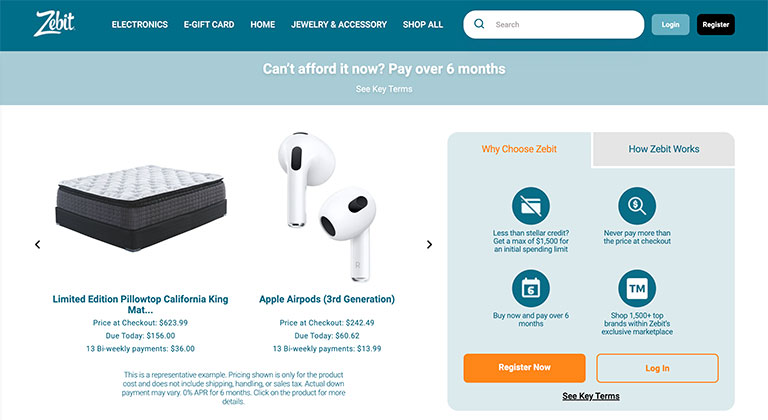 A shopping website that allows credit sales, Zebit offers some of the most popular and used brands on sale. There is little by way of a creditworthiness check which makes it rather convenient to use for daily purchases. Membership is free, and there is a substantial credit offering to even first-time users of the site.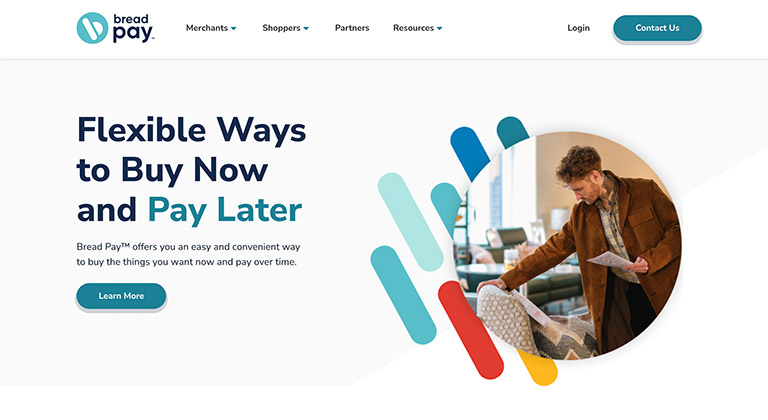 Offer a convenience that is lacking in other shopping sites. Each customer offered an interest rate charge after studying the credit history and credit worthiness. This is an application that is growing in use with each passing day. On offer is a wide range of goods and products that an average household might need at any time.
Frequently Asked Questions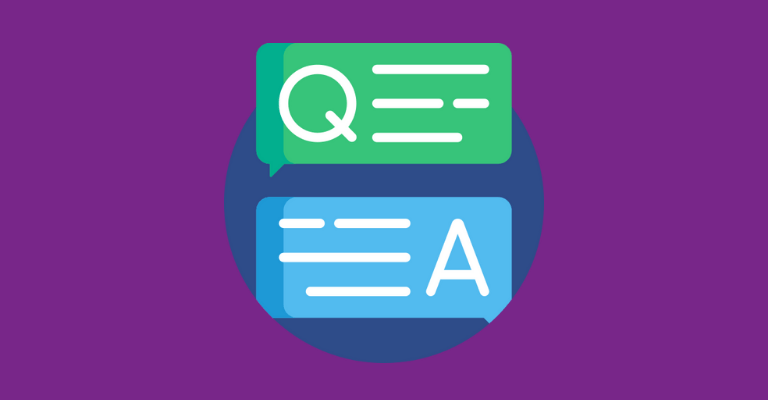 What are the differences between Klarna and Sezzle?
Klarna and Sezzle are similar apps in all aspects, the only difference being that Sezzle has just a single payment option, whereas Klarna has three payment options to choose from.
Conclusion
Sites like Klarna allow credit payments to customers who otherwise would not be using any credit lines themselves. It must be understood that with using Klarna and its alternatives, it is important that the shopper sticks to the payment schedule at all costs. The penal costs for late payments are rather steep, often higher than credit cards or their other alternatives.